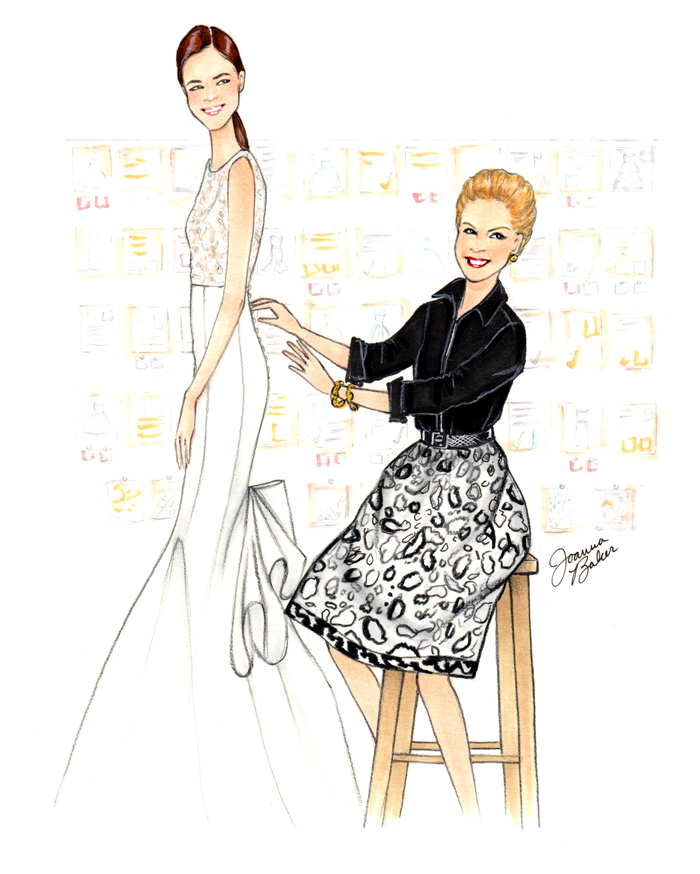 This past week has been extra beautiful and romantic with bridal week coverage taking over my Instagram feed… from Marchesa to Oscar de la Renta, seeing these gorgeous gowns makes me want to get married all over again! Well maybe not the planning part but definitely the dress-up part =)
I was trying to figure out which gowns to sketch from the shows and then I came across this photo on Carolina Herrera's Facebook page. Don't you just love her? She's absolutely stunning and her work is just as exquisite.
Every once in awhile she would stop by the J.Crew Collection store on Madison when I used to work there and we would be completely beside ourselves. She's even more elegant in person and such an inspiration. If you haven't had a chance, be sure to check out the bridal gowns from her latest collection and follow her on Instagram for behind the scenes snaps. Trust me, it's so worth it!
xoxo
~Joanna <3