The lovely Jeanette of JVW Home, a Texas-based interior design firm, reached out to me a couple of months ago in search of some illustrations to spruce up her already beautiful website.
After sharing ideas back and forth, we worked together to dream up two images featuring Jeanette and her assistant, Christin, designing away in their studio. It was so much fun choosing all the colors and details. I love how they turned out and am so excited to share them with you!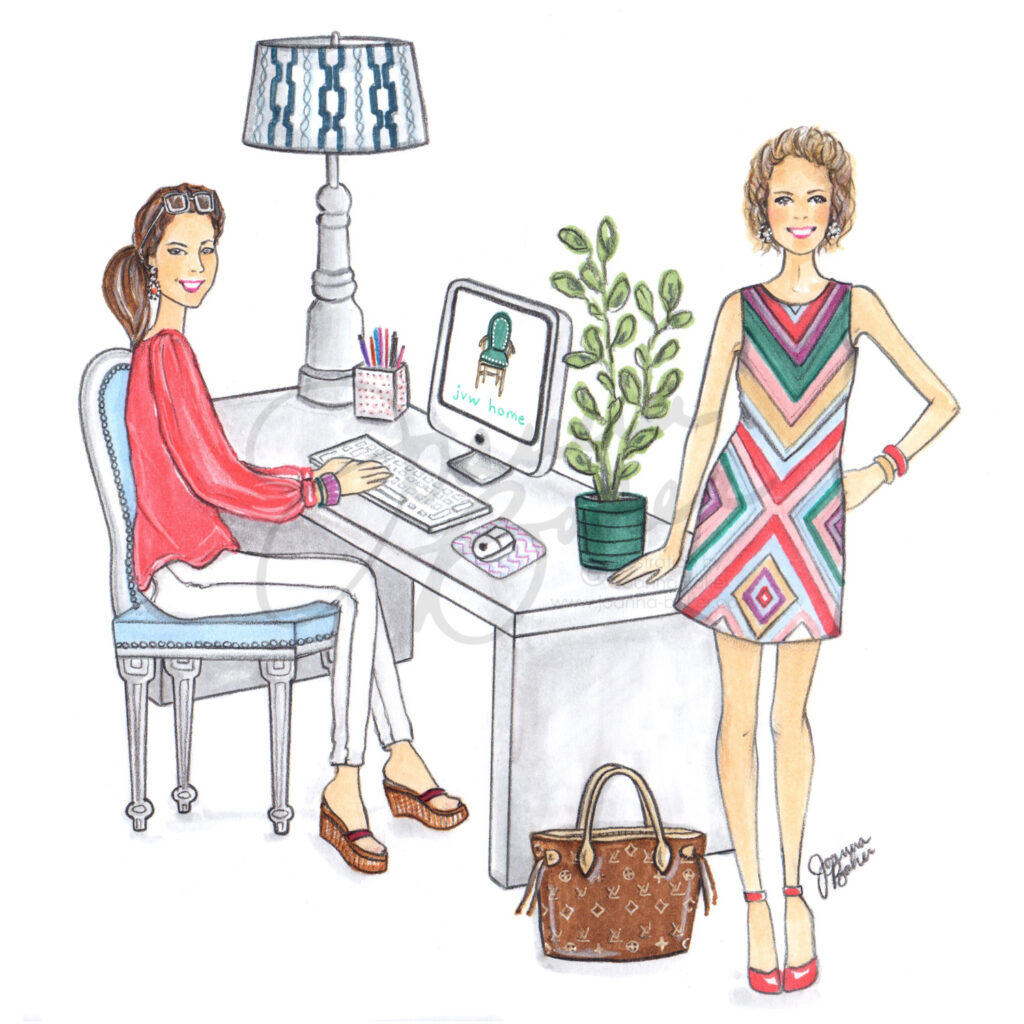 They recently debuted on Jeanette's website here and here. Jeanette was amazing to work with and I highly recommend you check out her site! She has obvious talent and lovely taste in putting together a home. In addition to traditional design services, she also offers e-design… perfect for when you just can't figure out how to rework your living room!
If you've got an idea in mind for a custom illustration, I'd love to hear it! Feel free to contact me… I'd love to work with you to create something special!
~Joanna <3