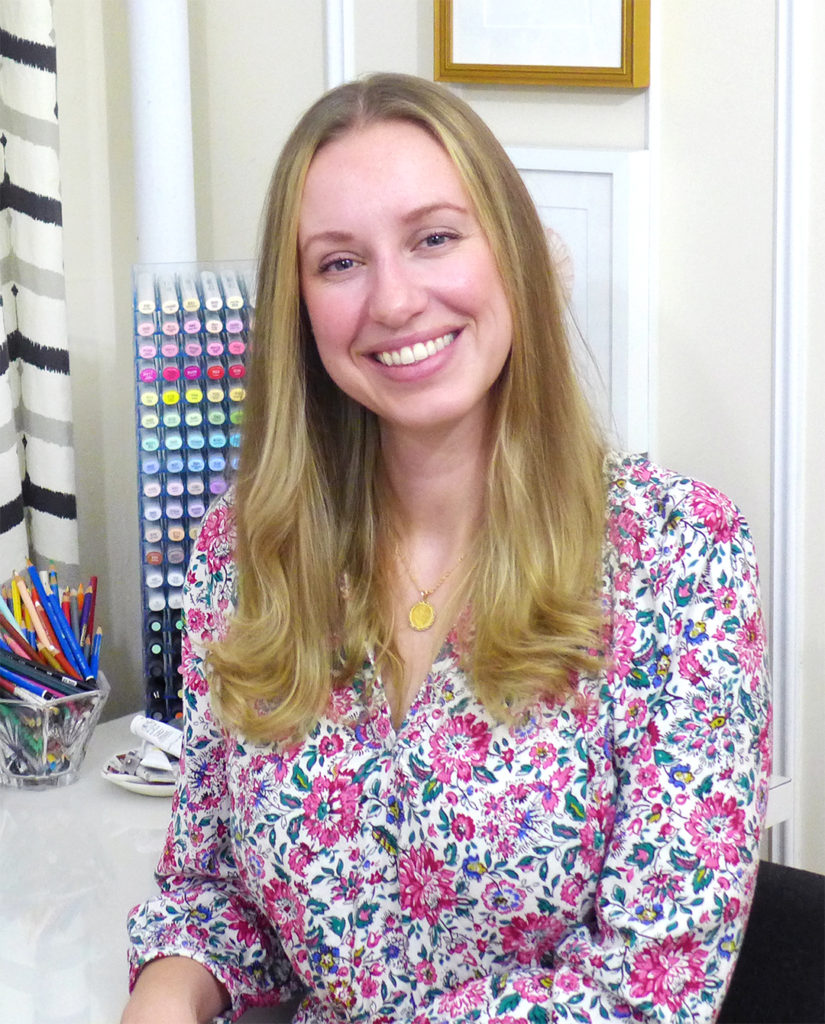 I'm an artist and illustrator living in New York City with my husband and our sweet cat, Junebug. I work out of my home studio, a cheery little corner by the window in the living room of our Manhattan apartment.
After graduating from Washington College in Chestertown, Maryland with a degree in studio art, I moved to New York to attend Parsons School of Design and earn a degree in fashion design. During my time there, I realized that my truly favorite part of the design process was the initial sketch, so I started a blog to give me an excuse to keep drawing in my spare time.
Through connections I've made with my blog and Instagram, I've had the opportunity to work with both individuals and businesses to create custom illustration work in the form of illustrated fashion portraits, wedding and shower invitations, greeting cards, logos, and social media campaigns.
In January of 2015 I finally decided to make the leap and pursue my freelance work full time. I left my corporate design job and am now putting my energy towards commissions and teaching online classes in addition to building my own brand of illustrated paper goods, gifts, and art prints.
When I'm not creating, you can find me strolling through our favorite local park garden for inspiration, sipping on a venti iced Strawberry Acai Refresher (no matter the season), filling my phone with adorable pictures of Junebug, and watching costume dramas for all the beautiful clothes.
Thanks so much for stopping by! Feel free to stay awhile and contact me with feedback or just to say hello. I'd love to hear from you!