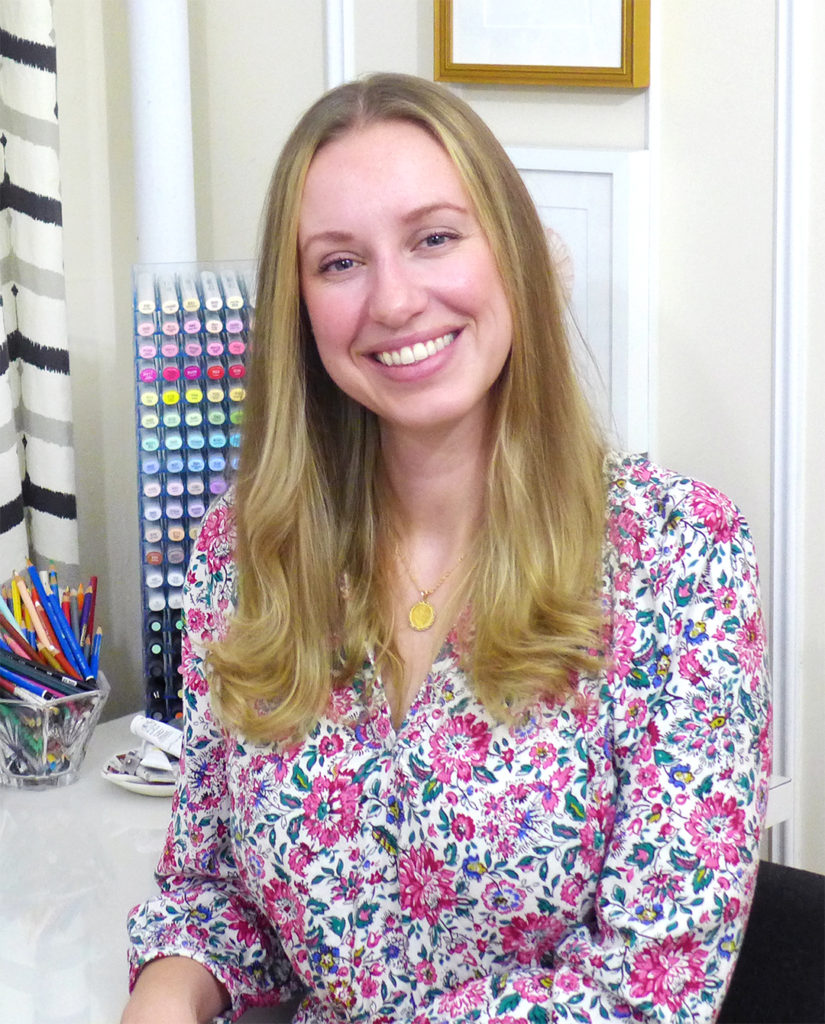 I am an artist and illustrator residing in Somerville, New Jersey with my husband and our two cats, June & Lola. After living in Manhattan for thirteen years, we recently moved to a house with more space an hour outside of the city. I now work out of my home studio overlooking our backyard garden.
My fashion design background and life in New York City greatly influence my work. I'm a multi-disciplinary artist and create using brush markers, ink, colored pencil, watercolor, and acrylics on a variety of surfaces. I enjoy capturing life's delightful, everyday details and transforming them into giftable paper & home goods.
After seven years working as a full-time illustrator, I discovered the joy in sharing my creative process with others. I now teach online illustration courses in addition to hosting an illustration membership, The Bountiful Artist.
When I'm not creating, you can find me tending to my English garden roses, sipping an iced Chai latte (no matter the season), searching thrift stores for hidden gems and watching costume dramas for all the beautiful clothes.
Thanks so much for stopping by! Feel free to stay awhile and contact me with feedback or just to say hello. I'd love to hear from you!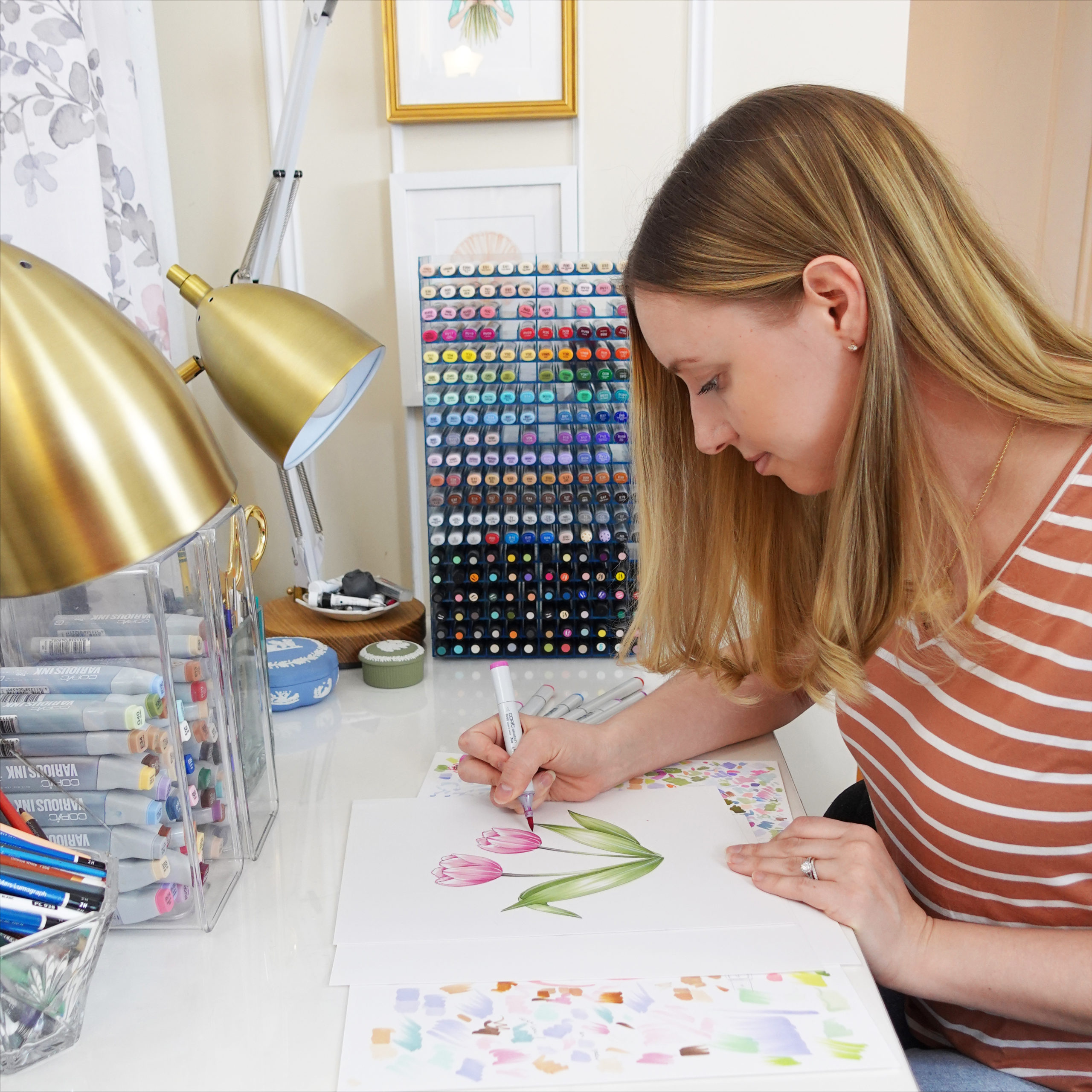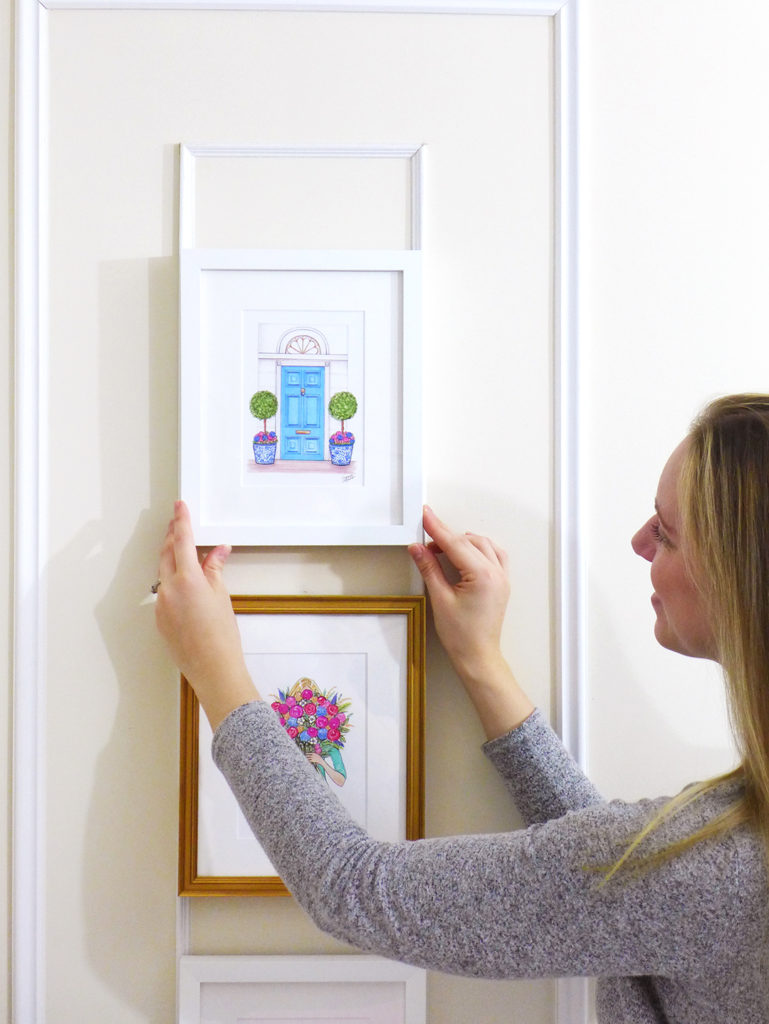 Back Story
After graduating from Washington College in Chestertown, Maryland with a degree in studio art, I moved to New York to attend Parsons School of Design and earn a degree in fashion design. During my time there, I realized that my truly favorite part of the design process was the initial sketch, so I started a blog to give me an excuse to keep drawing in my spare time.
Through connections I've made with my blog and Instagram, I've had the opportunity to work with both individuals and businesses to create custom illustration work in the form of illustrated fashion portraits, wedding and shower invitations, greeting cards, logos, and social media campaigns.
In January of 2015 I finally decided to make the leap and pursue my freelance work full time. I left my corporate fashion design job to put all my creative energy towards making art and building my own brand of illustrated paper goods, gifts, and art prints. In 2019 I launched my first online fashion illustration course and expanded my educational offerings in 2020 to include more online courses and an illustration membership community, The Bountiful Artist.