Let's draw together! Learn step-by-step how to illustrate with artist's markers and I'll be by your side the entire way. Each self-paced online course is packed full of all my favorite methods and techniques for rendering fashion illustration. It's time to get all of those beautiful ideas and designs out of your head and on to paper. Each class will give you the knowledge and skills to create your very own artwork along with the confidence to keep practicing and working towards developing your own illustration style!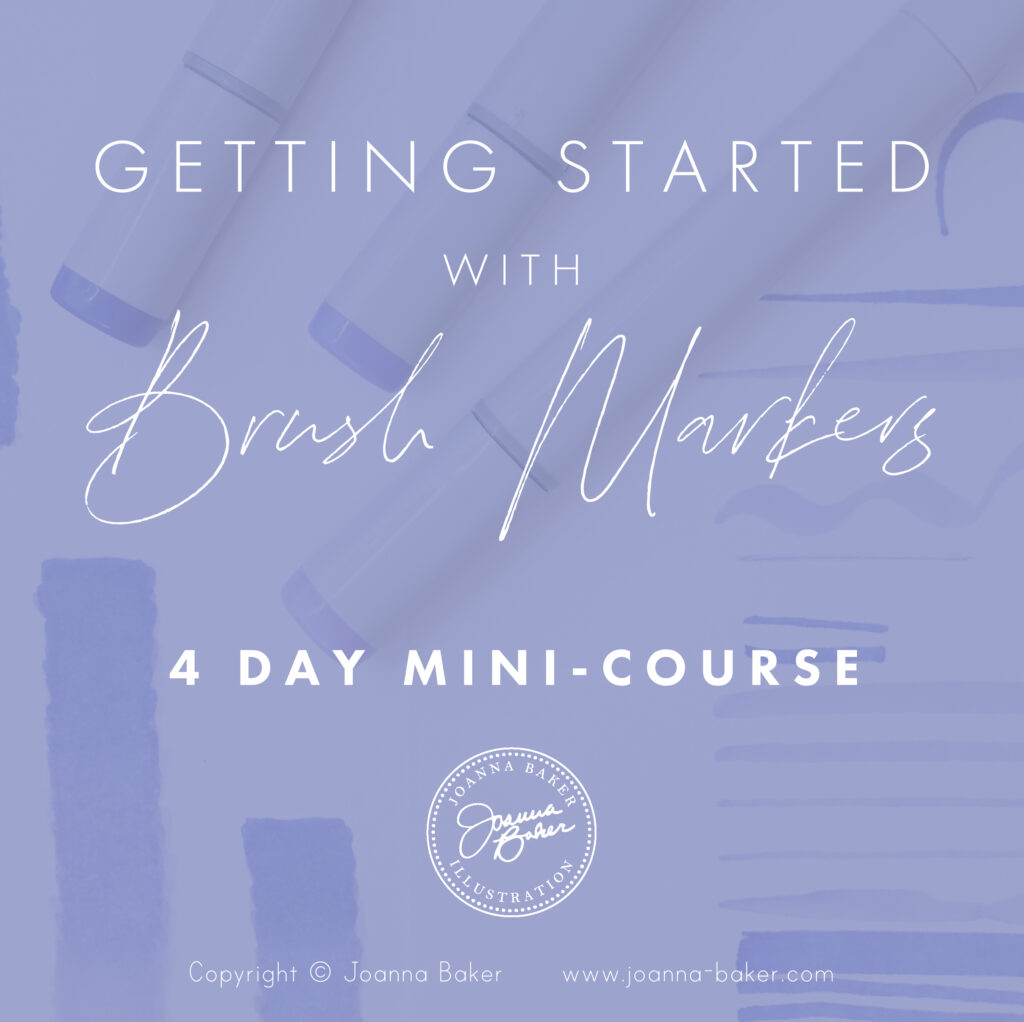 Getting Started with Brush Markers Mini Course
Build a basic brush marker foundation! Learn how to create various lines, techniques, blending and shading. This 4 part mini course is released over four days with a new video lesson released each day. By the end of this mini course, you'll have a wonderful brush marker foundation and the confidence to start creating beautiful illustrations with brush markers.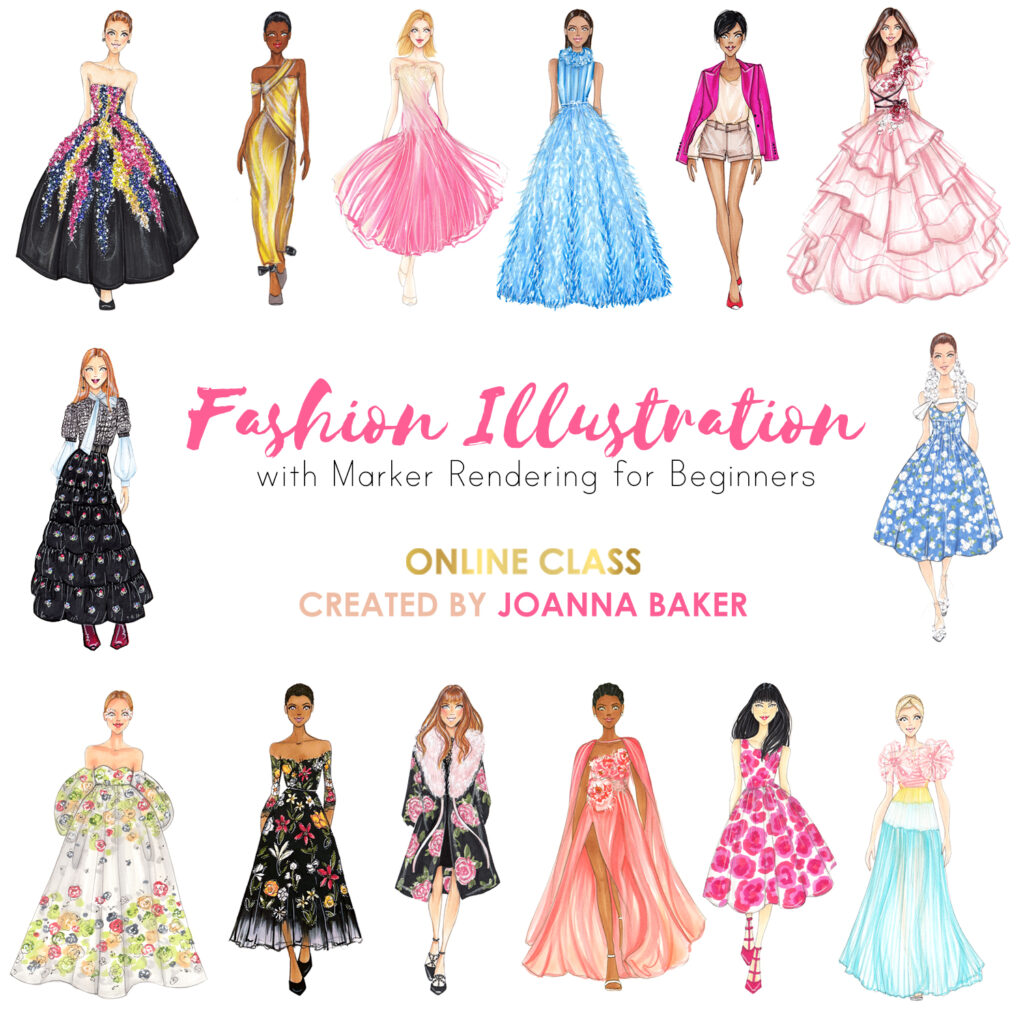 Fashion Illustration with Marker Rendering for Beginners
Learn how to sketch everything about the basic runway fashion figure from initial pencil sketch through to colored rendering of all those gorgeous details! From faces & hair to fabric textures and silhouettes, this class covers all the bases. By the end of this course, you'll have three complete fashion illustrations and the confidence to keep working towards developing your own illustration style.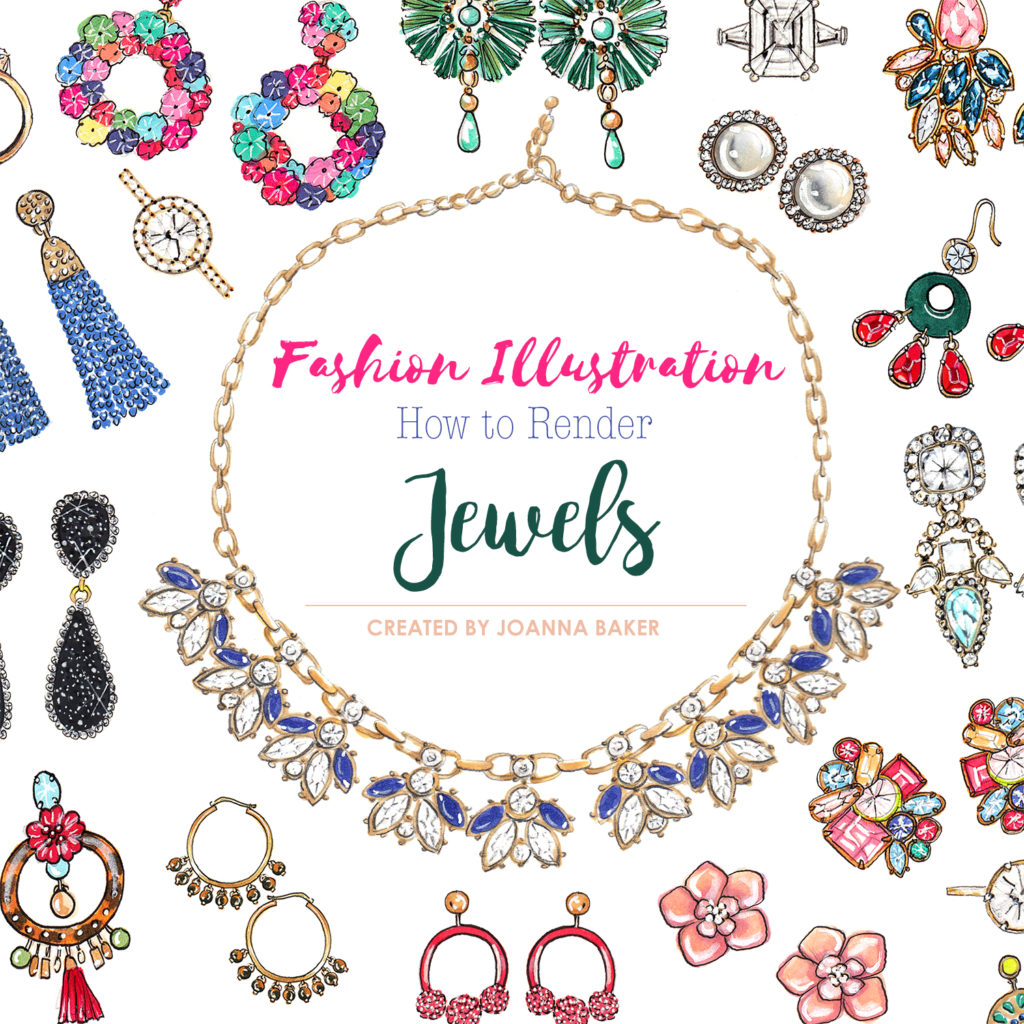 Fashion Illustration :
How to Render Jewels
Take a deep dive into the world of sparkly jewels. We'll go over how to illustrate complex facets, pearls, and shiny metal settings. Use these skills to create stand alone jewelry illustrations or incorporate these techniques into your clothing sketches. You'll walk away with two complete jewelry illustrations and plenty of reference sheets to help you design your very own glittering jewel illustrations.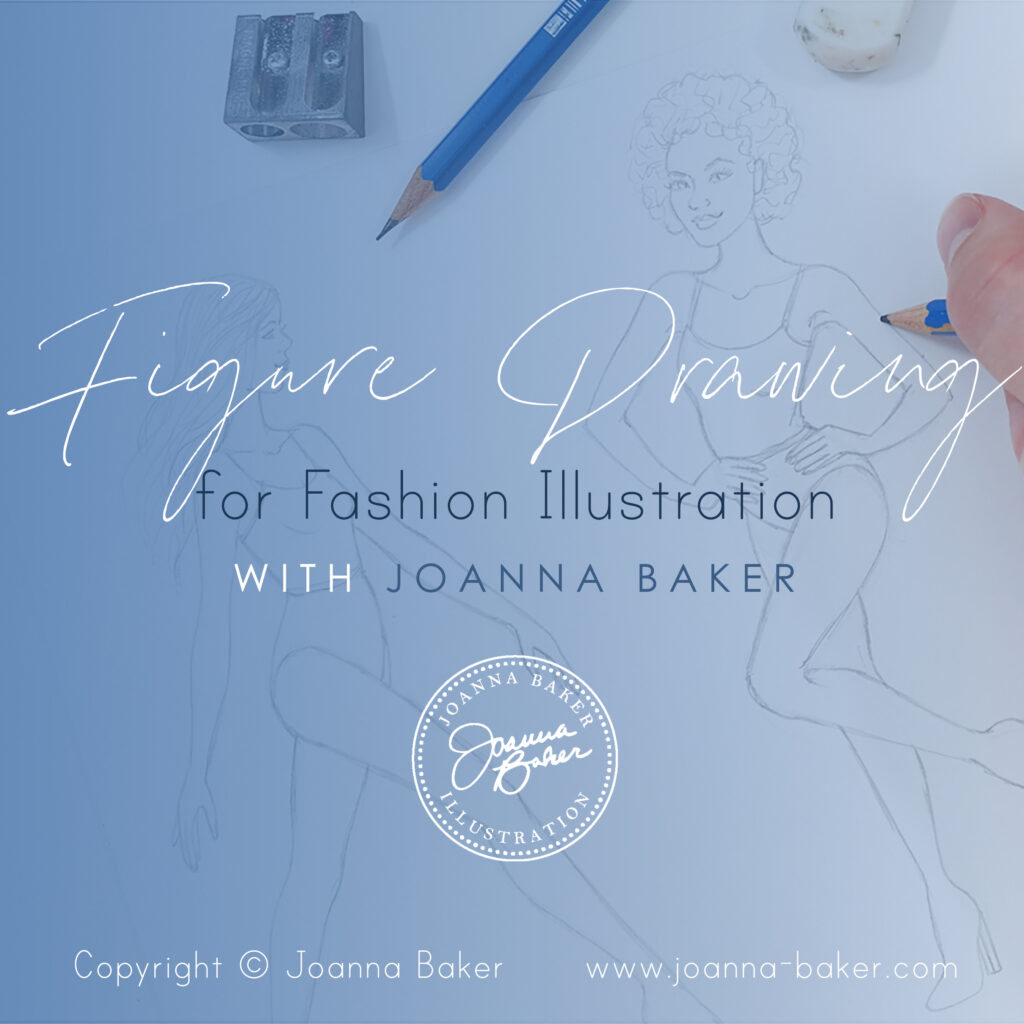 BRAND NEW!
Figure Drawing for Fashion Illustration
Build your confidence in sketching people and learn how to sketch fashion figures in a variety of different poses, body shapes, and view points. We'll break down the female fashion figure into shapes so you can understand how to construct your own figures from scratch. You'll also gain the tools to transform any reference image into your own fashion pose!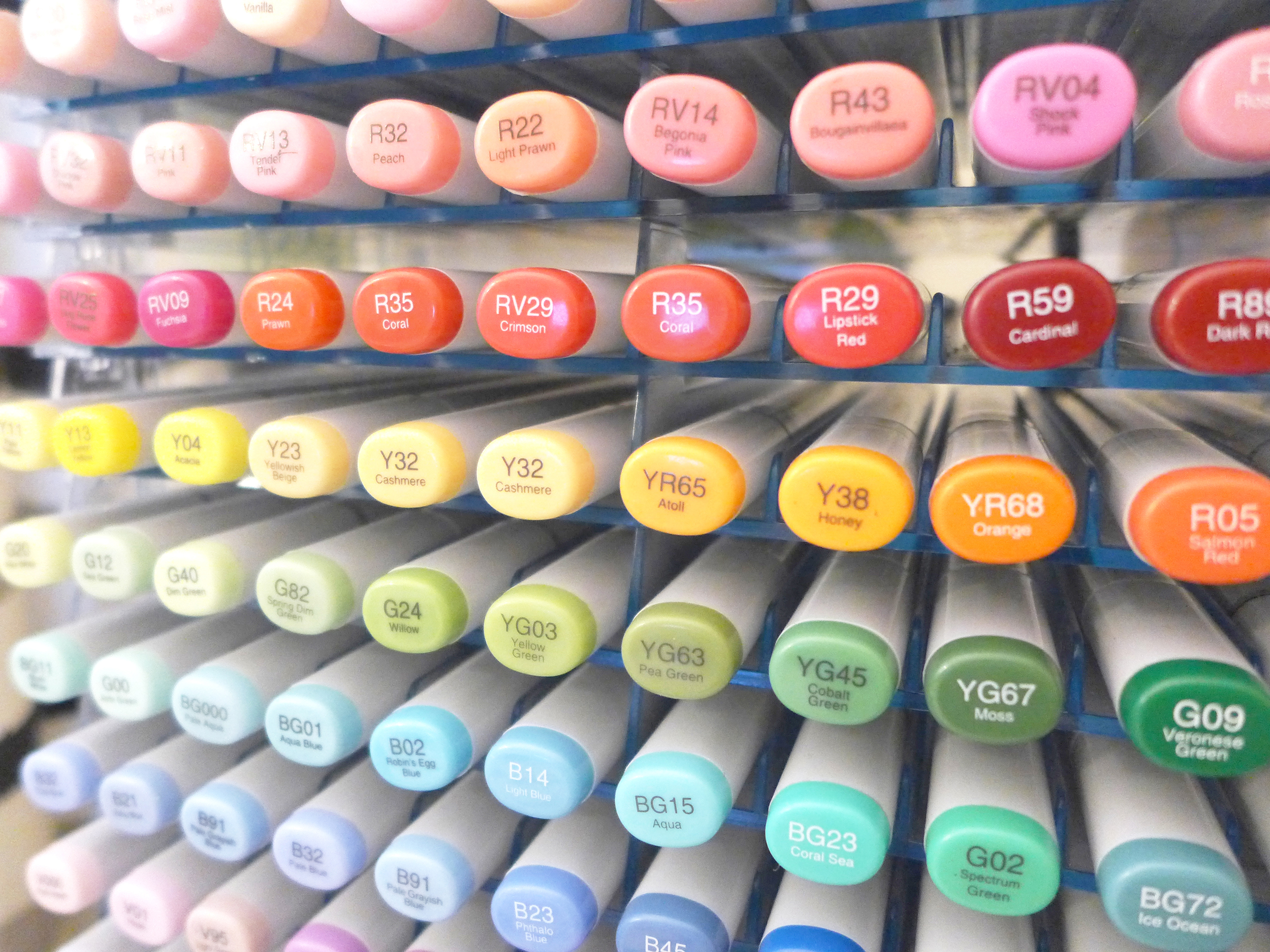 It's taken me years to master the techniques, tips & tricks for rendering with artist's markers. I've poured so much heart and dedication into each online class and I can't wait to help you cut through the frustration and get drawing what you love!
Create Your Very Own Fashion Illustrations!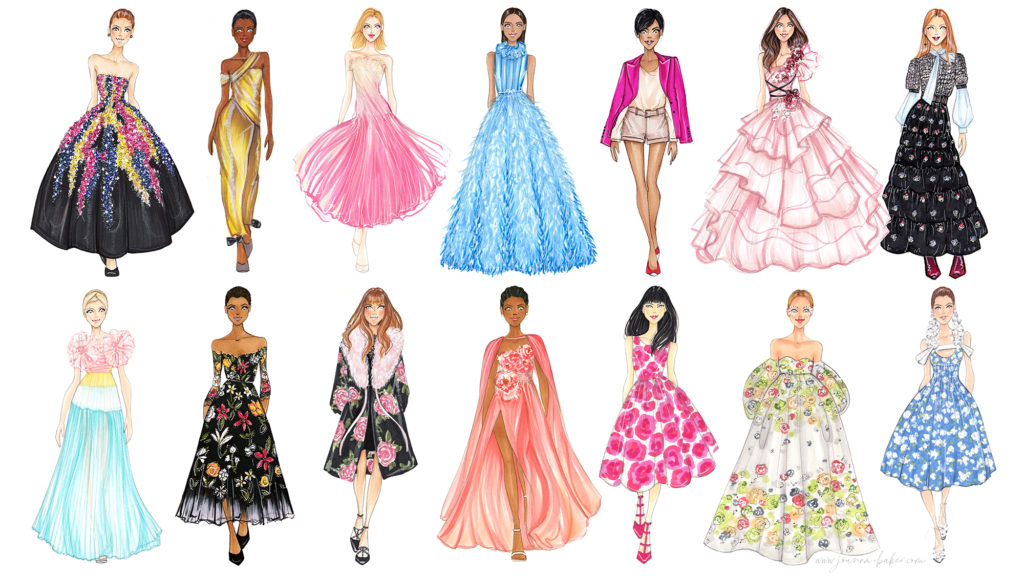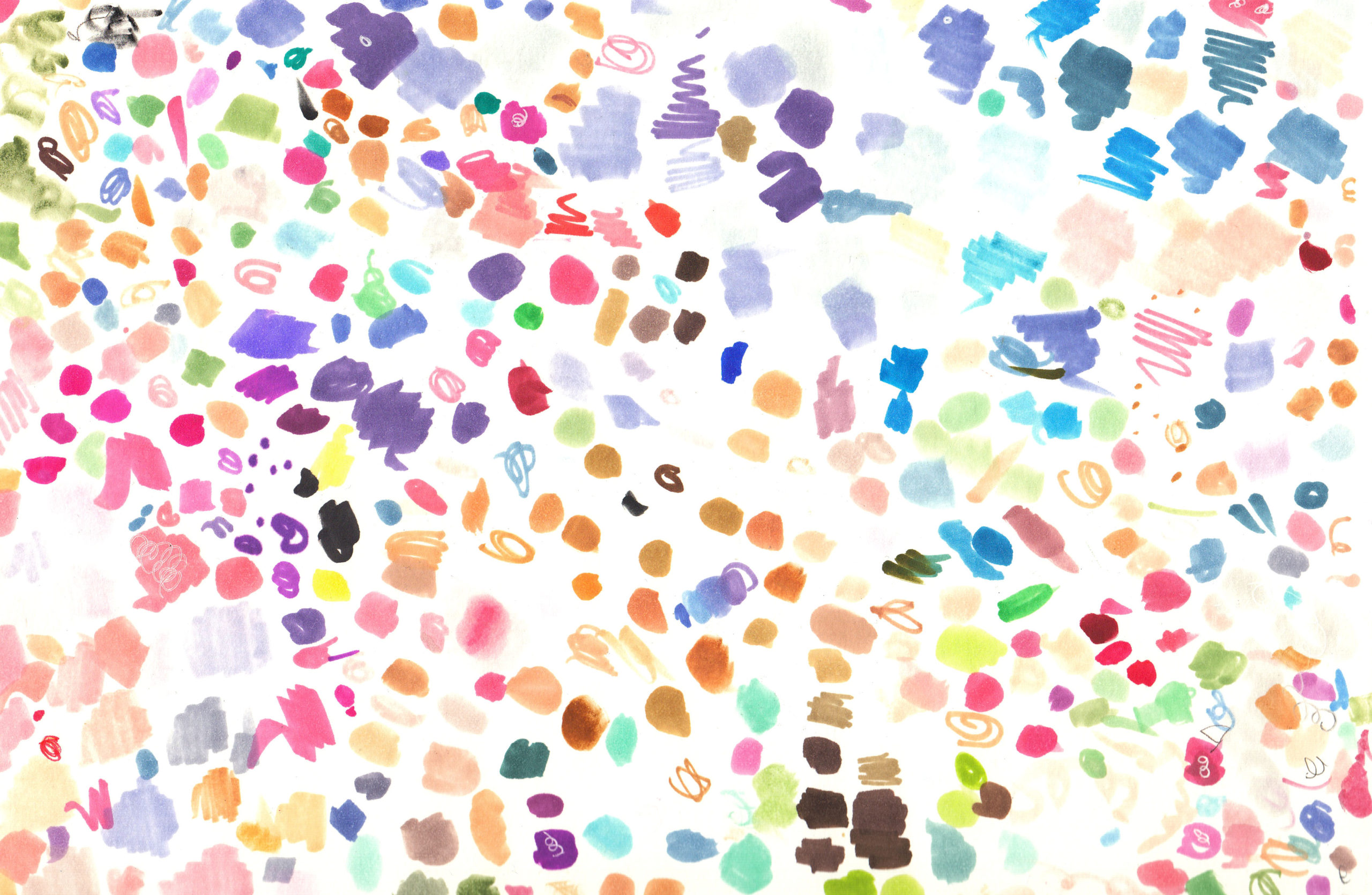 In each illustration course, we start from the very beginning and go through every skill utilizing HD video lessons, step-by-step worksheets, and super helpful reference guides. One of the beautiful things about these courses is that you can work at your own pace and review the lessons as many times as you'd like!
What Students are Saying