The Bountiful Artist illustration membership + creative community is NOW CLOSED for new enrollment but we'll reopen again in Spring 2024! This illustration adventure evolved from my quarantine Community Art Classes into a thriving space for you to learn how to draw, share your work, stay motivated to create, and get personalized feedback as you develop your point of view as an artist. We can't wait to welcome you into our creative community!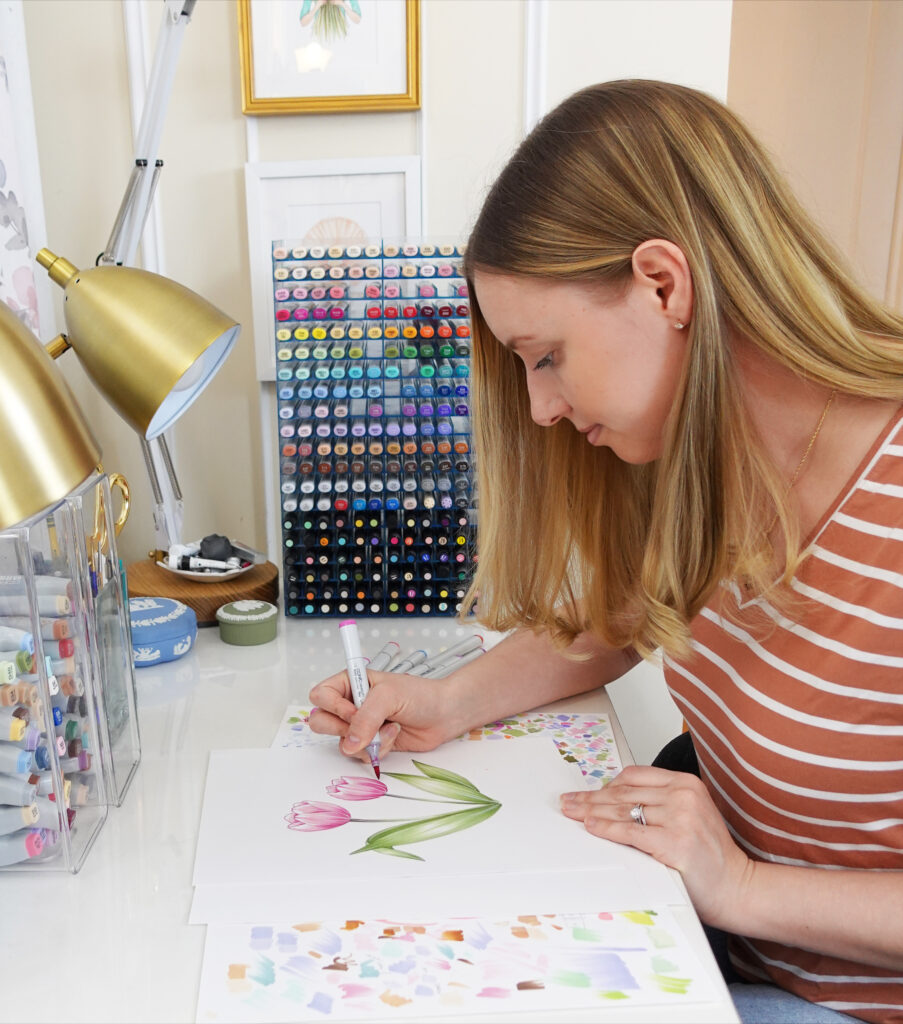 Build Your Artistic Confidence, Nuture Your Creativity & Develop a Unique Illustration Style within a Supportive Community of Fellow Creatives
Each monthly session contains four modules, with new content delivered weekly
Week 1: Guided Illustration Lesson
Week 2: Creative Challenge
Week 3: Behind-the-Scenes Peek
Week 4: Live Q&A + Gentle Critique

What's the meaning behind "The Bountiful Artist"?
Bountiful by definition means a large quantity or abundance of something. It can also mean giving generously. As artists we are always seeking bountiful sources of inspiration and absorbing our surroundings. By sharing the beauty of what we make with the world and supporting our peers in the process, we'll lift each other up and give generously to one another.