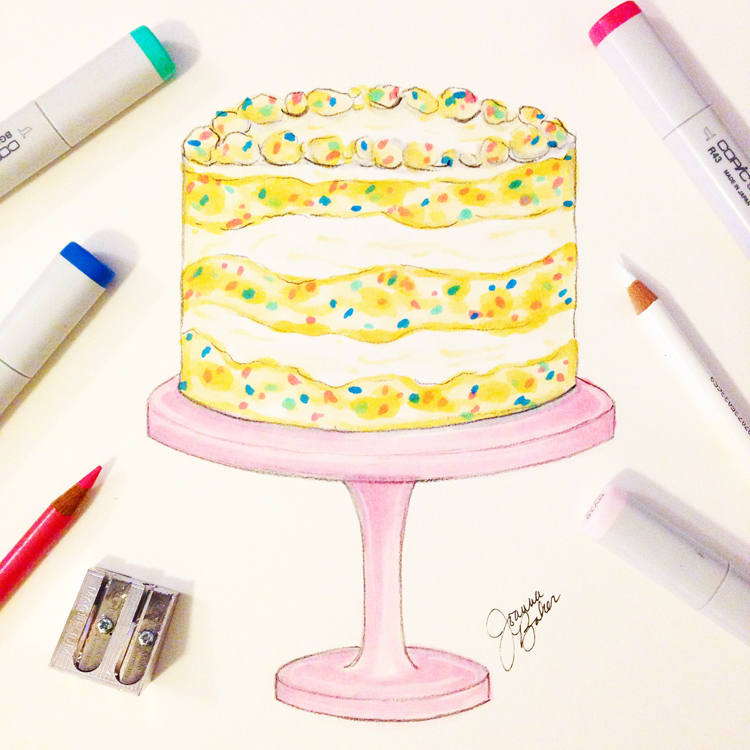 Happy April!! This past week has been super exciting for more reasons than one and I'm so happy to be able to share it all with you. If you follow me on Instagram, you may know that a week ago today, I turned twenty-nine. That's right, it's the last official year of my twenties and I can't believe I'm that much closer to thirty!!
Yikes. According to my eight year old self, I should be married by now, have a house in the country and a horse in the backyard. Thankfully I can check at least one of those things off that list =) I had a moment last week where the realization of "thirty" caught me off guard. I gave it about five seconds of thought and then moved on… there's too much to do to be worried about that one!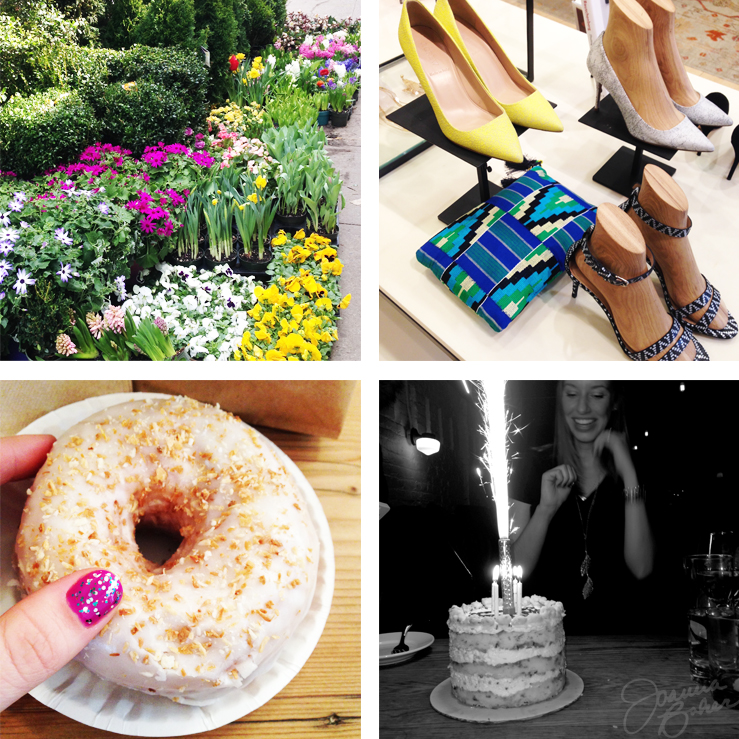 I had a great birthday and was lucky enough to soak up the morning sunshine while strolling through the floral district, get a glittered mani-pedi, meet with a client downtown, try my first ever doughnut from Dough (heaven), do a little window shopping, have birthday drinks at The Winslow and devour yummy birthday cake from Milk Bar. Life's biggest moments are so much better when shared with friends!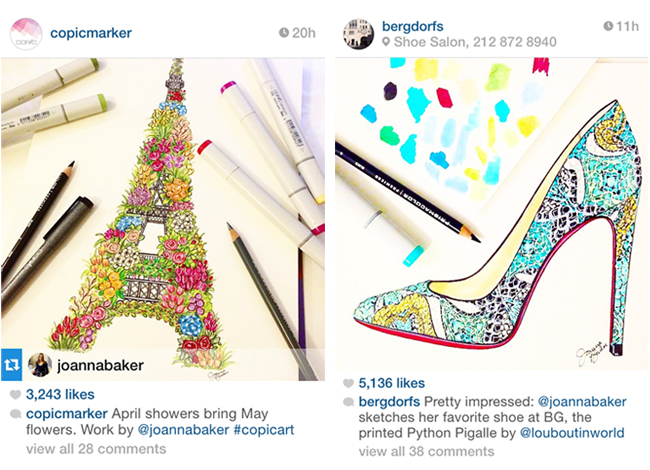 There is some exciting shop news to be revealed shortly but in the meantime, I wanted to share a couple of Instagram mentions…
Copic markers are my go-to for all my illustrations and last night, Copic featured my floral eiffel tower illustration on their Instagram! My collection of Copics is one of my most prized possessions so I was excited to get mentioned on their feed. It's about time I go to the art store and stock up on my favorites!
This morning I woke up to an Instagram mention from Bergdorf Goodman… the holy grail of fashion… who featured my Christian Louboutin shoe sketch on their Instagram account. So exciting!! I visited BG on Saturday and pretty much drooled over these amazing beauties… I knew they just had to be sketched =)
All the wonderful comments and support I've gotten on social media over the past couple of weeks have been amazing. Sometimes it's hard to put work out there and wonder what happens to it…does anyone see it? Does it just sort of float off into the Instagram stratosphere? You are all so kind and those encouraging comments help get me through the inevitable times of doubt. Thank you so much, dear readers, and if you'd like to catch glimpses of my works in process, be sure to follow me on Instagram! xoxo
~Joanna <3