Would you like to commission a custom piece of artwork but don't know where to begin? Are you curious about how the process works? Learn the step-by-step process of how I bring custom illustrations to life for all my lovely clients. Each piece is drawn completely by hand and rendered in my signature style using a variety of artists' markers, gouache, colored pencil, pen, and ink on heavy weight, smooth surface acid free illustration paper. I love capturing the whimsical spirit and joy in my subjects and take pride in creating each original artwork with great care so they may be enjoyed for years to come. Let's create some beauty together and bring your vision to life!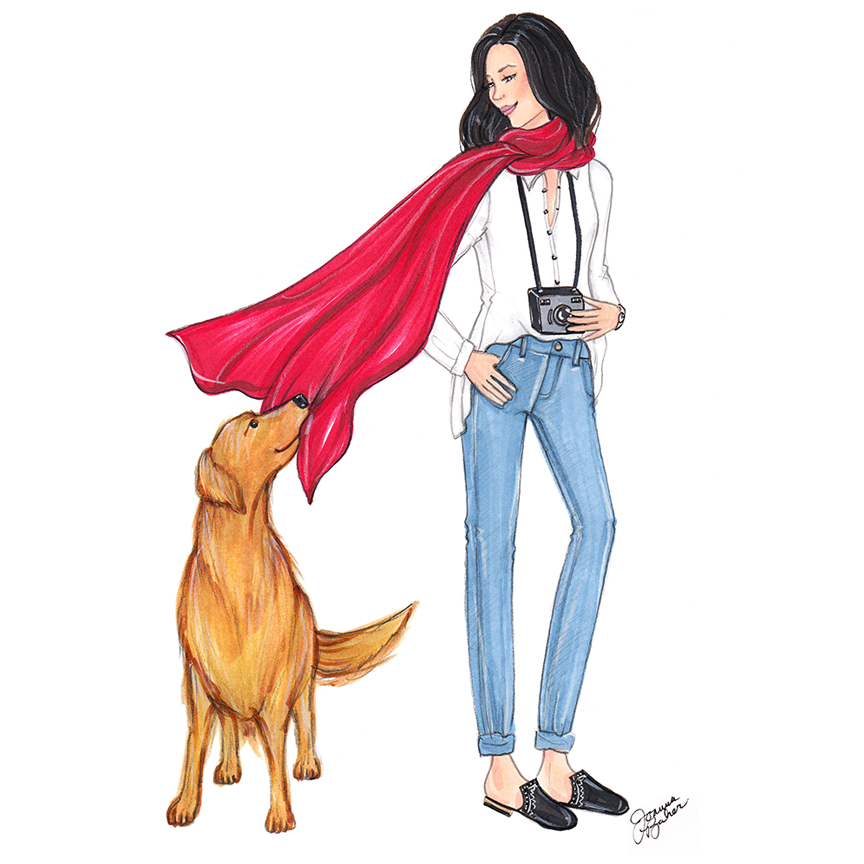 Personalized artwork makes for the most treasured gifts. Commemorate a special life milestone, a beloved pet, or family memory with a custom illustrated portrait.
Have Some Questions?
Do I need pictures of exactly what I want illustrated?
Not necessarily! Photos are always helpful because they give me a better idea of what you're envisioning for your illustration. But as long as I have clear photos of the people and any pets, I can pretty much come up with the poses, clothing, accessories, background as long as you provide written direction for any necessary details.
Can I order a smaller or larger size?
At this time, the smallest size I offer is 8″x10″. I take pride in rendering all the little details and have found this to be the smallest size to suit my illustration style. I usually work in 9″x12″ but can also work as large as 11″x14″. If you have an even larger size in mind, make a note in the comments box when you fill out the Custom Illustration Questionnaire and I'll see what I can do!
How long does it take to create custom artwork?
Turn around time for personal illustrations is usually 3-4 weeks and business illustrations 4-5 weeks. During busy times (holiday rush), the actual turn around time may be longer but a timeline for each project will always be agreed upon and detailed out in the Artist's Agreement. Depending on my workload, I can sometimes accommodate rush orders for an additional fee.
What type of paper and materials do you use?
I use an acid free 100 lb. smooth surface bristol paper for all of my commissions and create them using a combination of Copic markers, gouache, ink, and pencil. Copics are the gold standard in artist's markers with their super blendable alcohol dye ink.
Do you ship internationally?
Yes! I will happily ship your custom illustration outside of the U.S. but take note that you'll be responsible for any customs or duty fees.
How will my illustration arrive?
Each illustration is backed with cardboard, secured in a cello sleeve and wrapped with a logo bow. I ship all custom illustrations in a box (no flat mailers) for extra protection and insure them for the full purchase amount. They ship via USPS Priority Mail but shipping upgrades are available upon request.
Do you have any suggestions for how to frame my artwork?
Yes! If you'd like to frame the artwork yourself, I suggest looking at Michaels, Bed Bath & Beyond, Home Goods, and Amazon for frames. If you're searching specifically for 9×12 frames, here are a couple options that should work:
Black or White Wood Frame from Bed, Bath & Beyond
Gold Metal Frame from Amazon
I also have a partnership with Simply Framed and would be happy to custom frame your artwork as well. Frames are available in white or black wood and antique gold metal. You can view the pricing and frame options here. 9×12 size frames would fall under the 11×14 pricing.
How much of a deposit is required up front?
In order to secure your spot in my project schedule, I require a 50% deposit up front along with the signed Artist's Agreement before I can begin any job.
Is the Artist's Agreement the same things as a contract? What's in it?
Yes. The Artist's Agreement is a basic commission contract that details out all the elements of your custom illustration project. Things like the type of illustration, what size it is, when the rough draft and final drafts are due along with shipping method, and price are all included. If you're commissioning a custom illustration for business use, the Artist's Agreement will also include details about the usage rights transferred to you. This makes sure we're both on the same page and everyone knows what to expect.
What Clients Are Saying: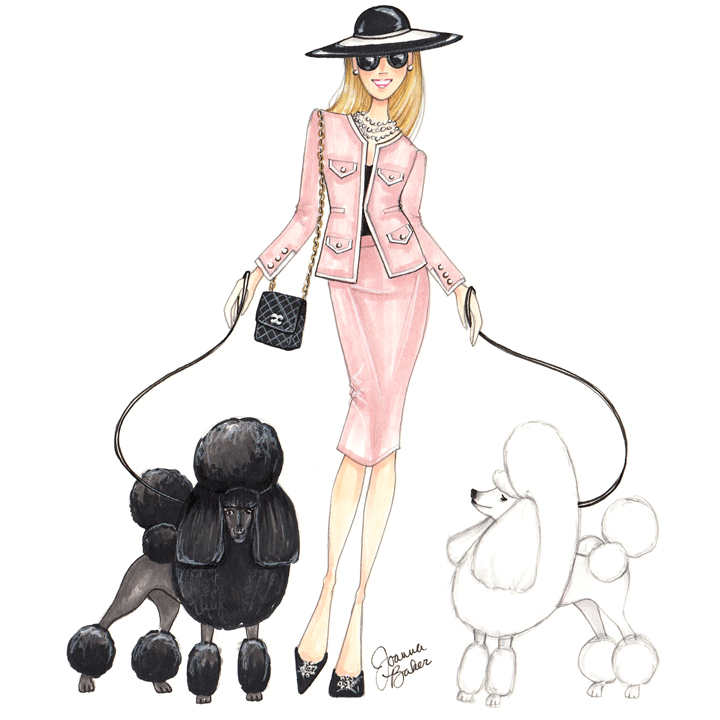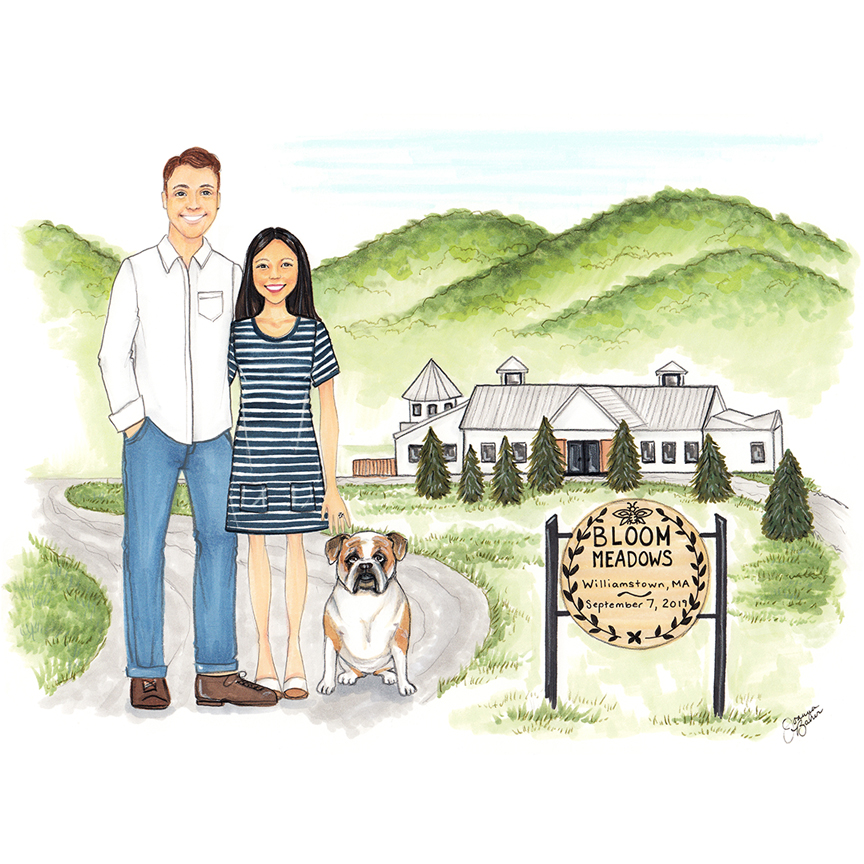 Add a unique element to your business by commissioning a beautiful illustration for your logo, website, branded stationery and promotional materials, social media or PR campaign packages.