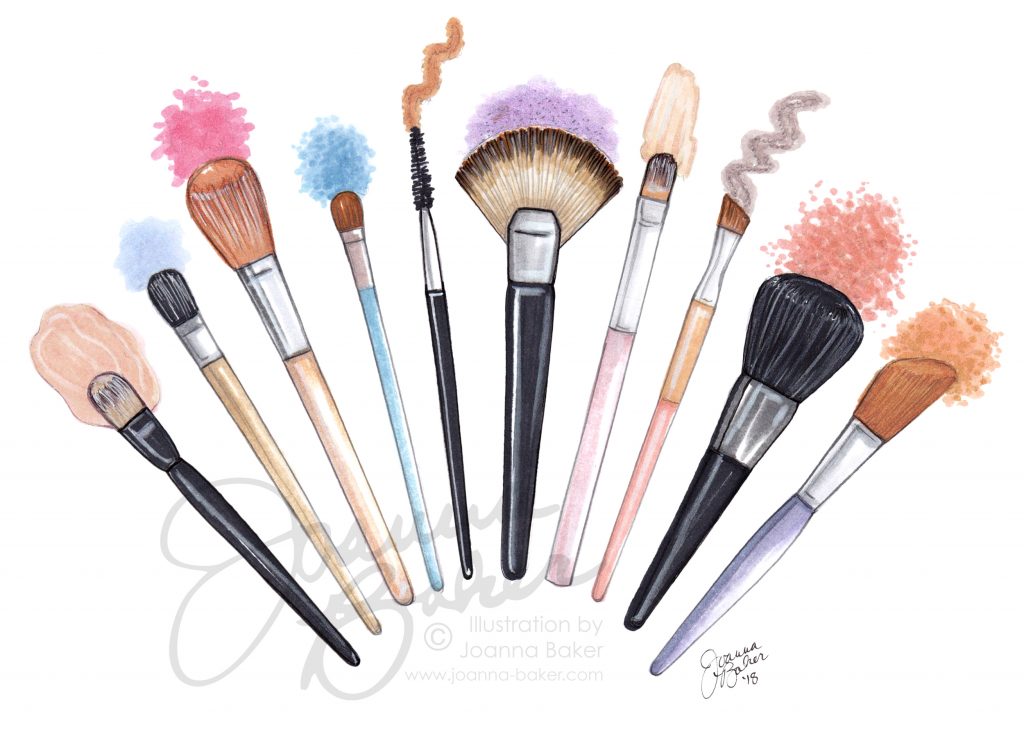 I'm excited to share with you a fun illustration I worked on recently in collaboration with my friend and fellow blogger Mara Ferreira of M Loves M! I've been a fan of Mara's blog for years and she's even inspired some of my drawings (for a real #TBT, here's one from 2013)!
When Mara reached out to me with an idea of a beauty collab blog post, I couldn't wait to start sketching! I love drawing makeup and it was fun to sketch these pretty pastel brushes. Mara detailed out all of her favorite beauty brushes and what she loves best about each one on her blog. Click here to read all about it on her blog!
I hope you all are having a great rest of your week! It's finally starting to feel like spring in NYC and I couldn't be happier about it =) Today is definitely an iced chai latte kind of day and I plan on heading out after the delivery of the spring collection arrives today! Can't wait to share all my new products with you soon… coming to the online shop and Etsy on April 30th!
xoxo
~Joanna <3
P.S. One week from today is my Spring Pop Up Shop with J.Crew!! I'm so excited to be debuting my spring collection for the first time in person on May 3rd from 3pm-7pm at the 1035 Madison Ave store in Manhattan. Hope to see you there!!