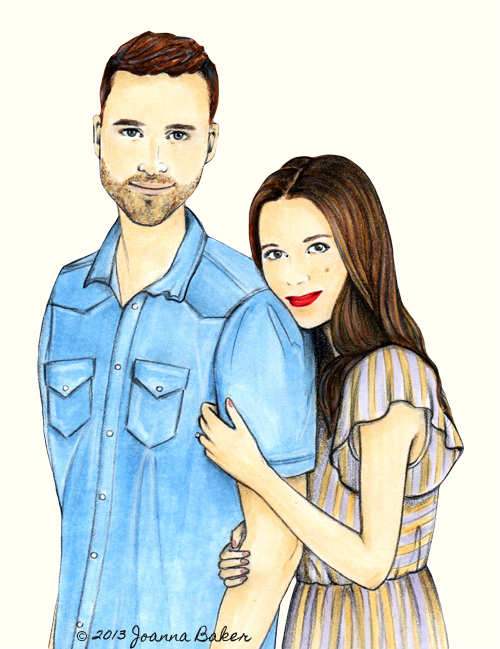 Happy Monday! Here's a blogger inspired post to start your week. I absolutely adore Mara's blog M Loves M (I've featured her before!) and when I came across these beautiful anniversary photos, I just had to sketch her and her hubby, Matthew.
Confession: this is my first time drawing a guy for the blog! Usually I stick to drawing girly things like makeup and shoes but it was a nice change and good practice…
Happy anniversary Mara and Matthew, and thanks for being an inspiration!
~Joanna <3