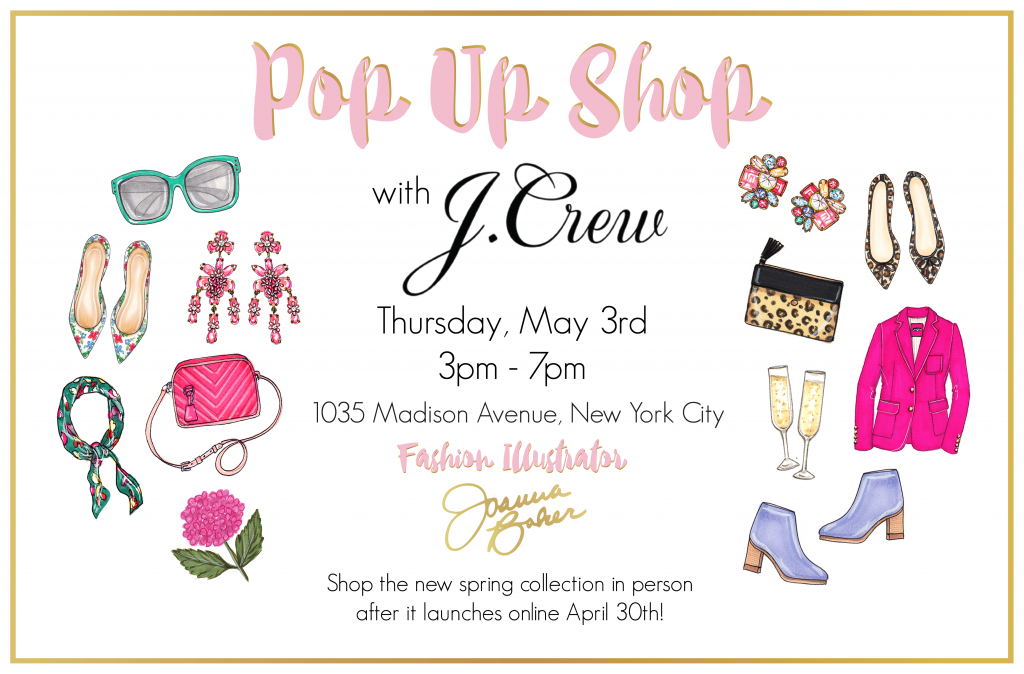 Mark your calendars, friends! The spring show season is officially kicking off next week and I can't wait to see you all in person! I'll have my newest art prints, stickers, stationery, wedding cards, mugs, and more along with me (all of which launch April 30th in the shop!) and the first event is on May 3rd from 3pm-7pm at J.Crew 1035 Madison Avenue store on the Upper East Side!
Fun fact: my very first job when I moved to the city was working retail at this very same J.Crew store. Back then it was the J.Crew collection boutique and I have many fond memories of overnight floor roll outs, seeing all the beautiful collection pieces before they hit the floor, and working with the visual merchandising coordinator to style the displays. Carolina Herrera, Bette Midler, and Kelly Rutherford were frequent customers which made it that much more exciting!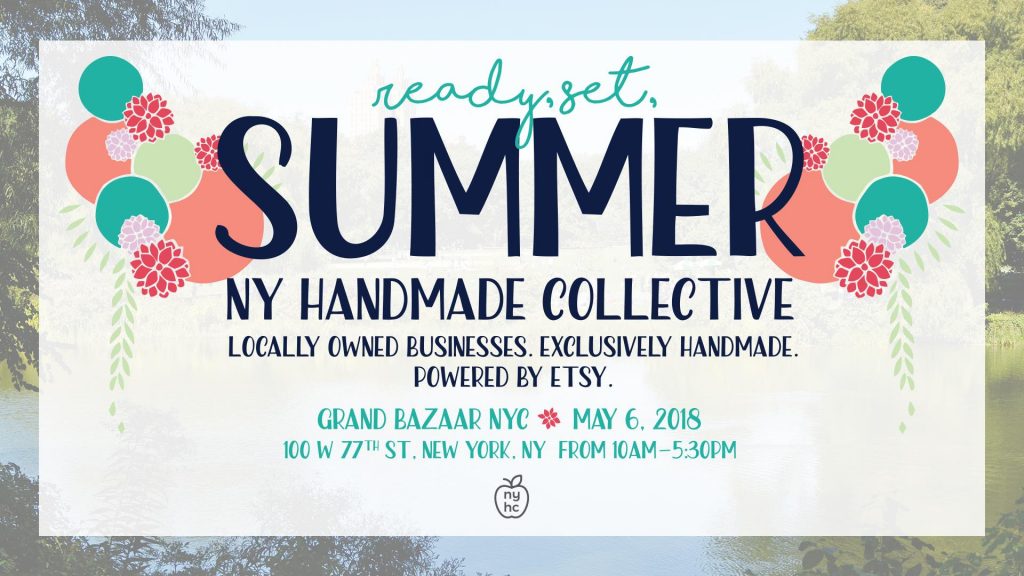 Next up, on May 6th from 10:00am-5:30pm, I'll be outside for Grand Bazaar's Ready, Set, Summer NY Handmade Collective Bazaar! I did this show last year and it was one of my best! I met so many of you in person and it was a lot of fun. Fingers crossed we have great weather!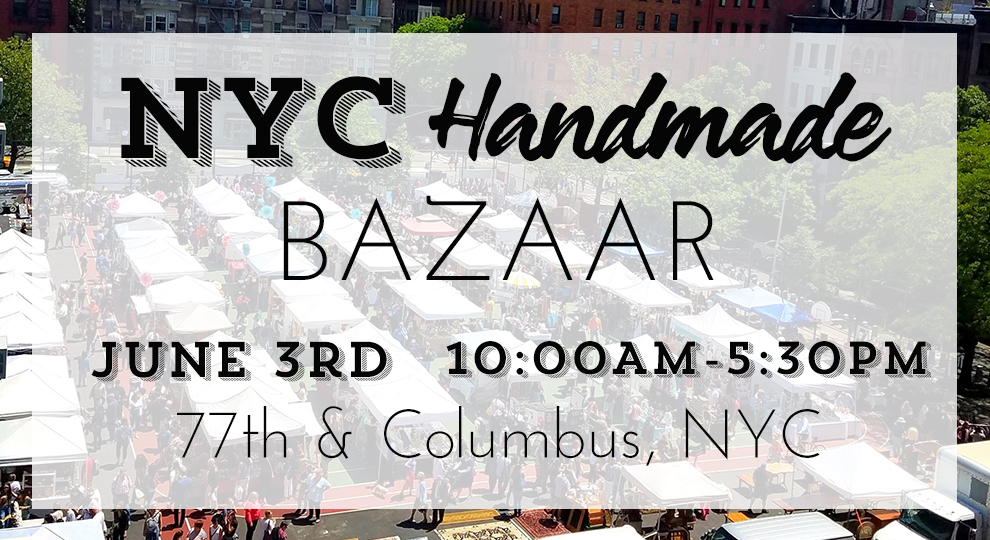 And then in June, I'll be back at the Grand Bazaar for another outdoor show, the NYC Handmade Bazaar on June 3rd from 10:00am-5:30pm. I hope to see you at one (or all!) of the events this season! I can't wait to get your feedback on the new spring collection =)
xoxo
~Joanna <3