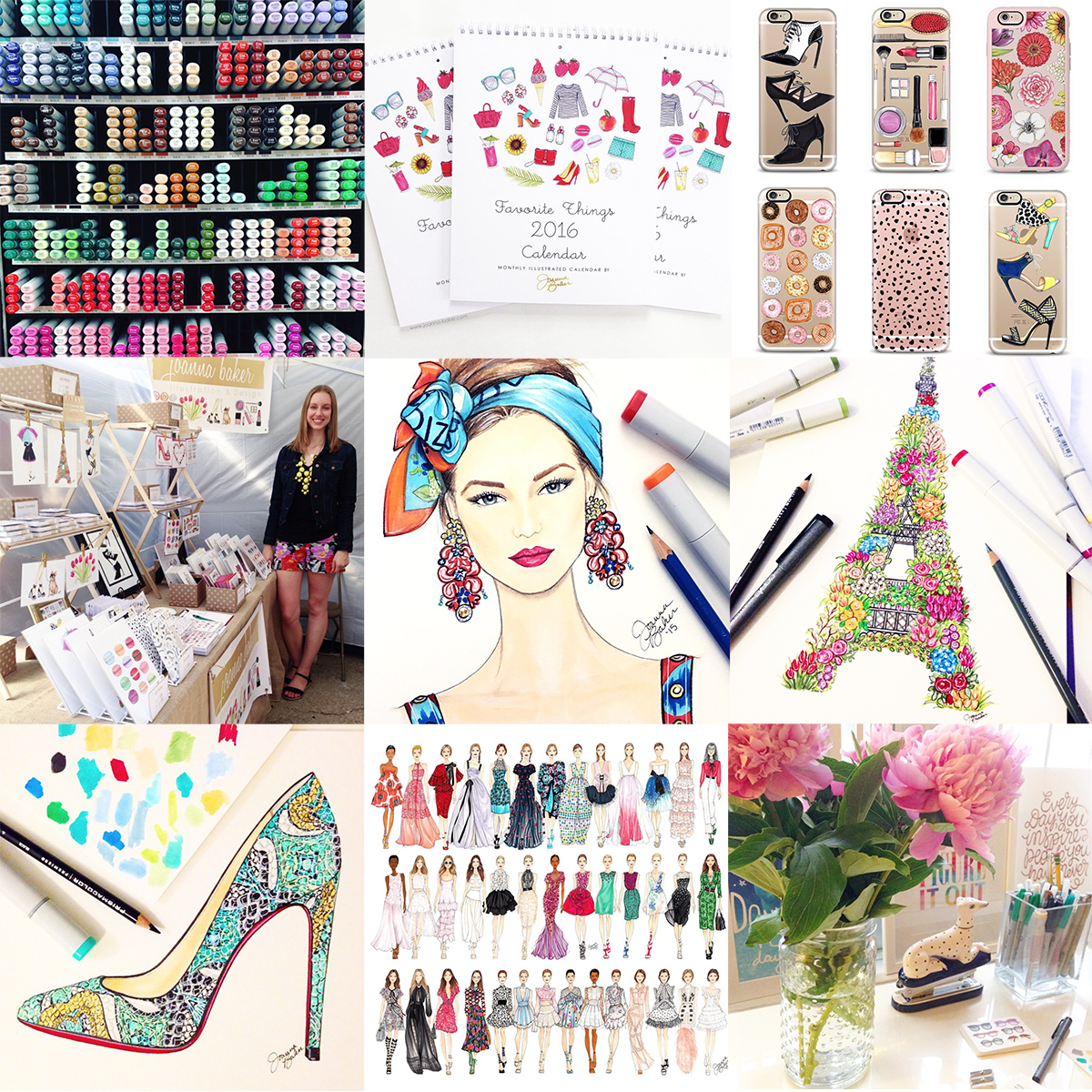 This past year has been extra special for so many reasons… it's the year I quit my job and decided to pursue my dream of having my own business… it's the year I opened my online shop, launched my collaboration with Casetify, participated in my first Renegade Craft Fair, illustrated over forty looks during NYFW, caught the attention of some of my favorite brands, hosted my first trunk show, celebrated my second wedding anniversary, launched my illustrated calendar… and the list keeps going!
It was a year of firsts for me because when you start working for yourself, everything is a new adventure. It's exciting (and scary) to follow the twists and turns this freelance journey is taking me on. Sometimes I can't believe how far I've come in just a year and other times I can't believe how far I have to go before I will feel like I'm where I want to be.
In some ways I still struggle with the same things I struggled with nearly a year ago… how will I make this work? Will I find enough work to pay my bills and maintain my life here in New York City? When will I feel like I've made it? What does success look like and how will I get there?
But one of the biggest things I've come to understand this year is that when you're trying to do something different and forge your own path, there aren't any official markers or preset goals to mark your success by. And I now know I'll never really reach a point where I can say "I've made it" because if there's one thing I've learned about working for yourself, it's that you have to wake up and keep making it every single day. It's all about the hustle, setting your own mini goals and then celebrating small victories along the way.
I am so grateful for all the shout-outs, mentions, cheers, comments, likes, and e-mails I've gotten in 2015. They have given me the extra motivation to keep moving forward and I wouldn't be where I am today with out you, my lovely supporters, readers, followers and cheerleaders! I'm making it in my own way, one step at a time and I can't wait to see what possibilities and opportunities unfold in 2016! =)
Cheers to a great year ahead, I can't wait to see what's in store!!
~Joanna <3