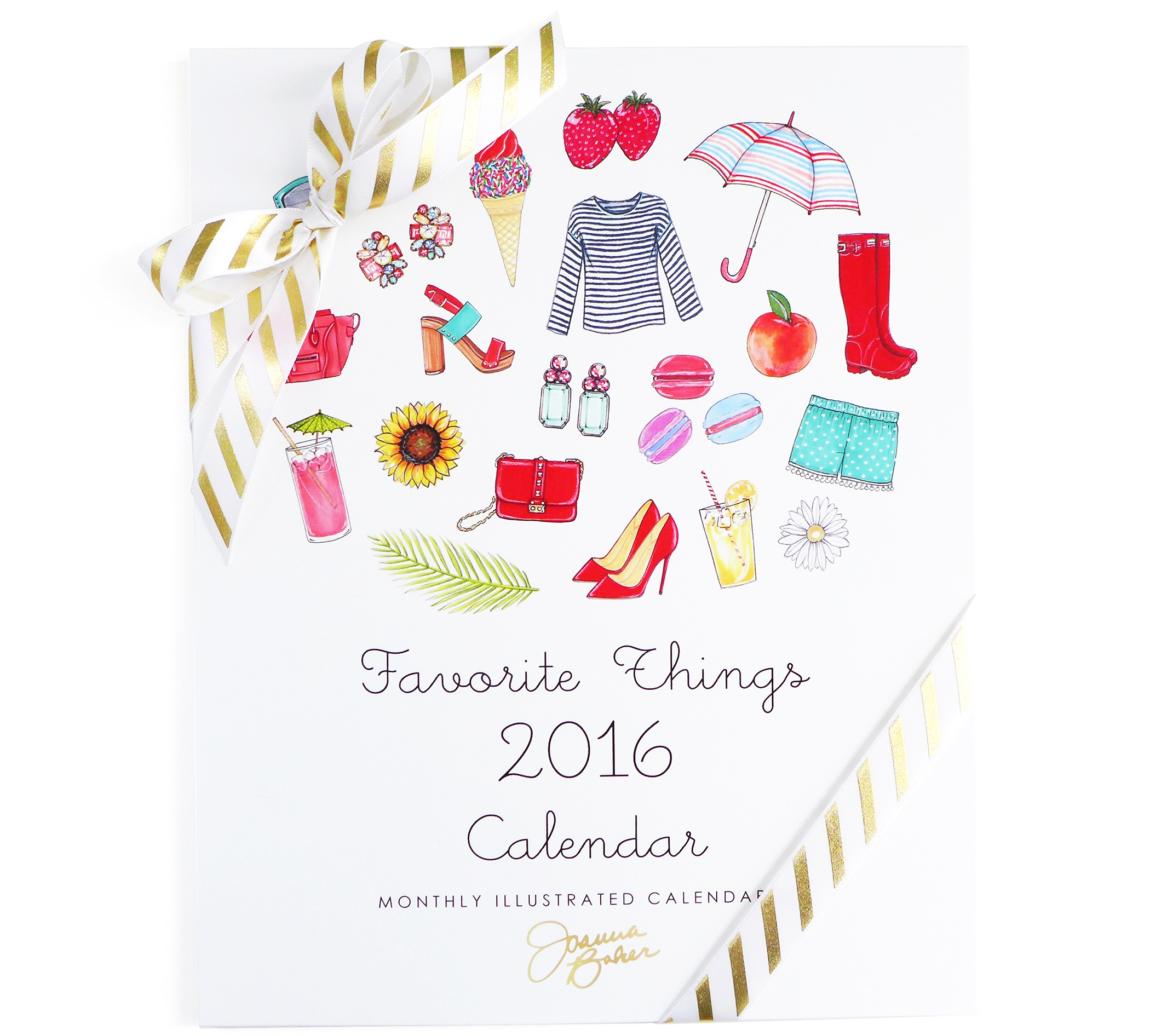 Helloooo in 2016! I'm excited to start the new year, "Phase 2" as I call it, of freelance life. It will officially be one year of this crazy adventure on January 16th and I can't wait to see what the new year brings!
I do know one thing that is for sure in my future and that is… SNAPCHAT! I finally made the transition from barely knowing how to follow other snapchat-ers(?) to actually making my own snaps… with text… and emojis! I'm excited to share some behind the scenes snap posts with you and even some helpful tips! Follow me @JoannaLBaker (I most recently posted a tutorial on how to refill my beloved Copic markers)
If you haven't already purchased your Favorite Things 2016 Illustrated Calendar, there are a few left and I'm holding a surprise Friday flash sale today… all calendars are 20% off in my online shop and on Etsy! I hope your calendar makes you smile throughout the year and I know I may be getting ahead of my self a bit but I can't wait to start working on the next one for 2017!
Here's to a happy, positive, safe, healthy, exciting, and motivating 2016!
~Joanna <3