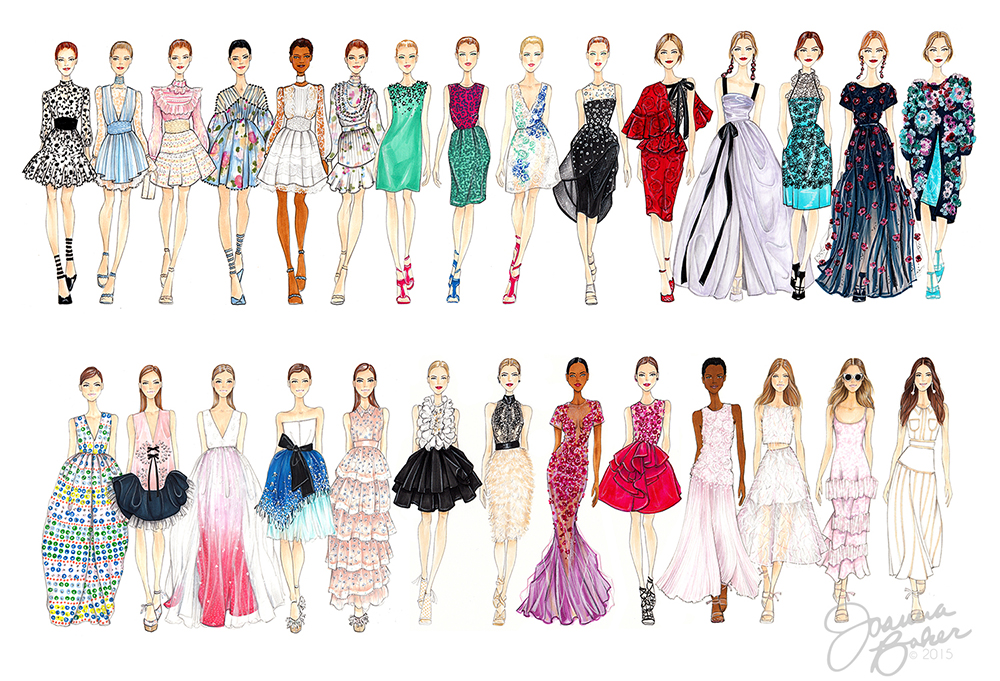 Now that fashion month has come to an end, it's high time I update the blog with all my sketches and events!! I've never drawn this many looks before during fashion month and it was definitely a fun challenge to keep up with my favorite shows… there were so many great looks and only so many hours in a day! First up, the shows and events here at home in NYC…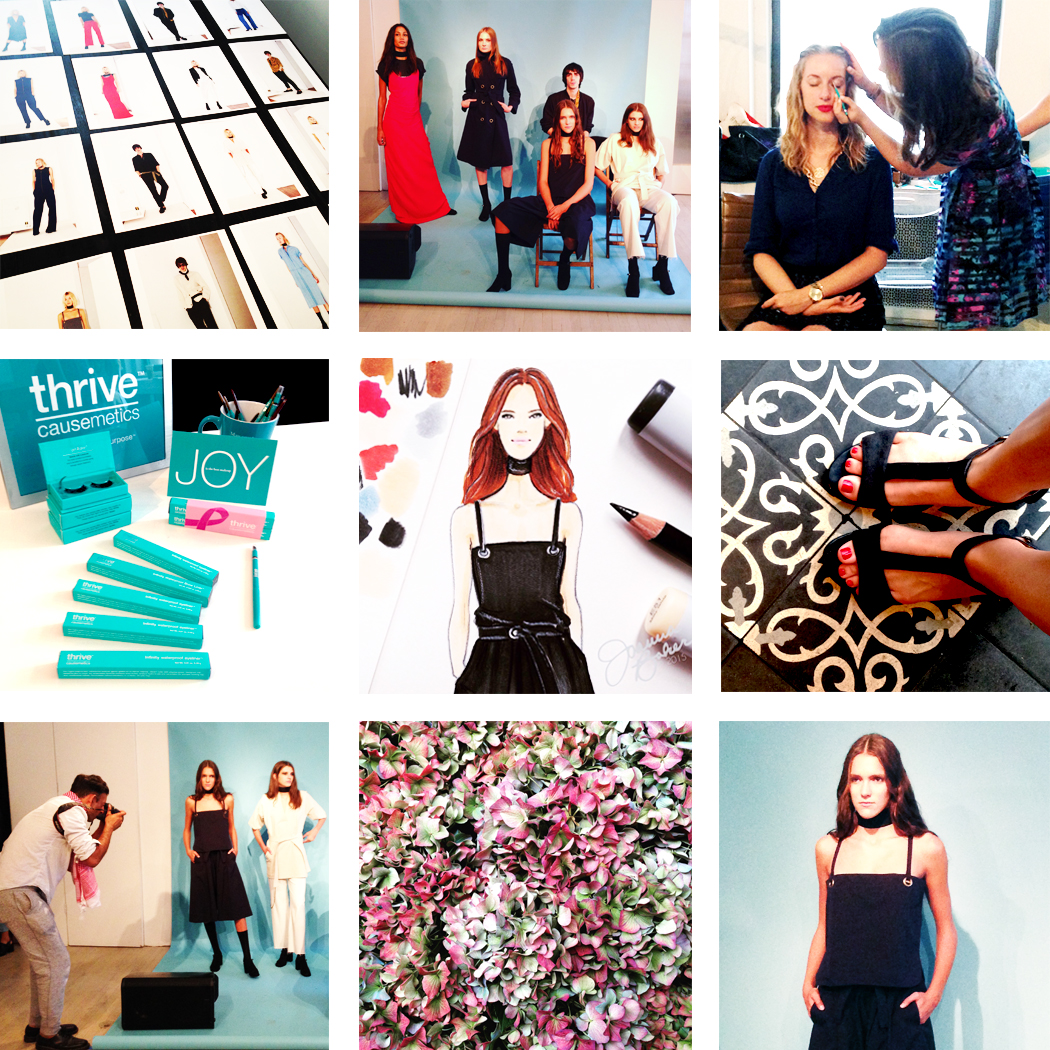 I was invited by the lovely Karissa, founder of Thrive Causemetics to attend the Assembly New York fashion presentation. Thrive did the hair and makeup looks for all the models. Her brand has an amazing story behind it and for every cosmetic product sold, she donates one to a woman going through cancer treatment. I went back stage to test out the products before they hit the stores and even got a brow touch up by Karissa herself! She is super sweet and I'm so glad I got the chance to see her beauty products in action. I sketched my favorite look from the show, a wide leg, cropped jumper but I had my eye on the trench coat too!
Meanwhile, some of my favorites were coming down the runway… Oscar de La Renta, Carolina Herrera, Monique Lhullier, Zimmermann, Delpozo, and Marchesa.

I couldn't get enough of the entire look head-to-toe at Oscar. Carolina did amazing things with pleats. Monique Lhullier and Marchesa were all about embellishments. The pretty dresses at Zimmermann were a dream and everything at Delpozo was, as expected, completely exquisite. I love illustrating the details, but my Delpozo girls definitely took the longest to sketch! =)
Final Walk at Raul Penaranda NYFW from Joanna Baker on Vimeo.
I was also invited to the Kia Style 360 NYFW Lounge to see Raul Penaranda's Spring 2016 show. This season, he was all about the tech fabrics, body-con silhouettes, bright colors, and high energy! The show was a lot of fun. But true to form, there were some flirty dresses and frothy gowns added into the mix. My favorites were the chambray chevron dress and beaded sequin skirt, I got the final look on video and you can see a glimpse of both! So proud of Raul, we used to work together in the corporate design world awhile back and it's amazing what you can do when you set your mind to it. He is such an inspiration and a reminder that you can make whatever you want happen with hard work and a relentless drive!
Okay, that's it for now! Stay tuned for part two coming soon =)
~Joanna <3