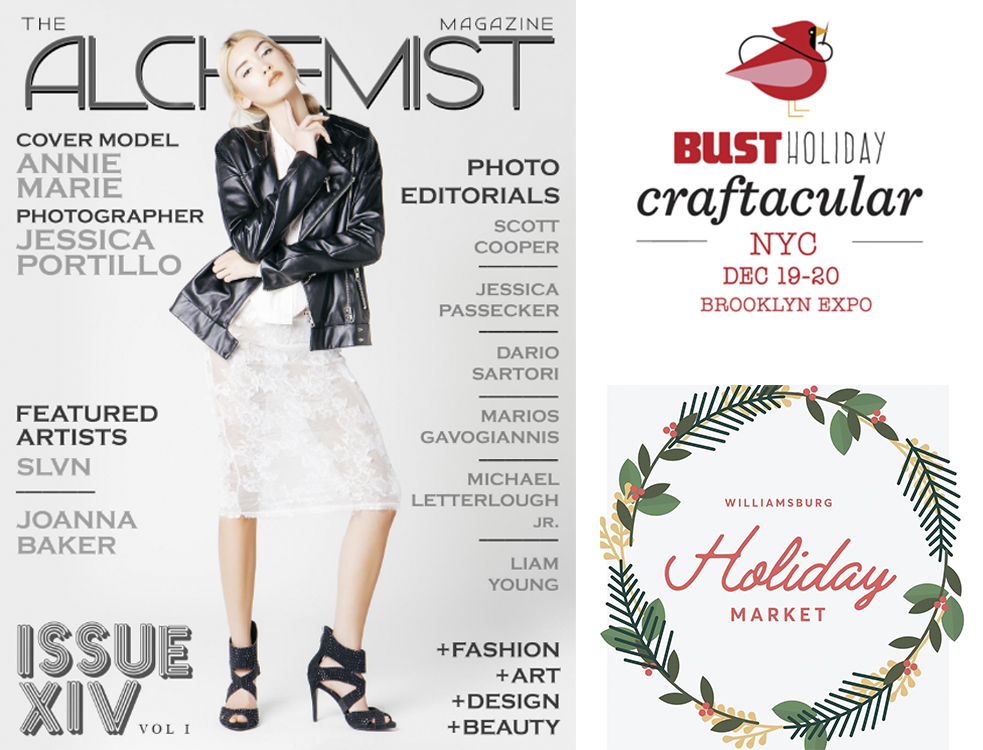 Happy December! Now that holiday season is in full swing, I wanted to catch up on some features & mentions in addition to letting you know where I'll be selling live and in person this month!
Awhile back, The Alchemist Magazine reached out to me to see if I'd like to be included in their next issue. I was excited to participate and can finally show you the entire article below. They picked some their favorites of my existing illustrations and featured them in Issue XIV Volume 1…

To read the magazine issue in full, you can purchase digital or print versions here. And be sure to follow The Alchemist Magazine on Instagram!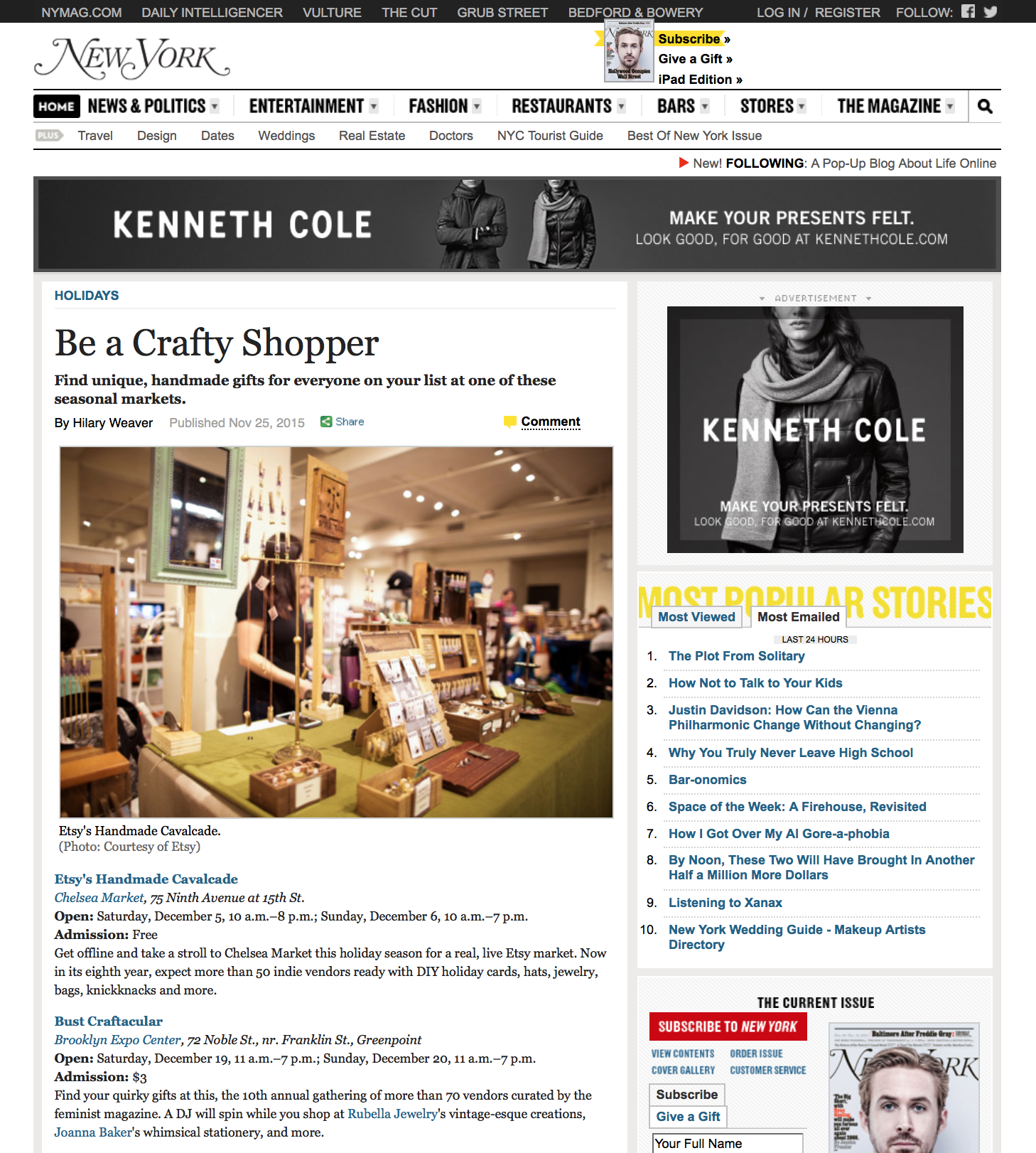 Over Thankgiving break with my family, I got a little surprise from New York Magazine when I was included in their roundup of places to shop crafty this season! I was thrilled to be mentioned in connection with the Bust Holiday Craftacular which I'll be participating in on December 19th and 20th at the Brooklyn Expo Center. Tickets are $3 and can be purchased online or at the door.

Saturday, December 19th, 2015 11AM-7PM and
Sunday, December 20th, 2015 11AM-7PM
Brooklyn Expo Center, 72 Noble St, Brooklyn, NY 11222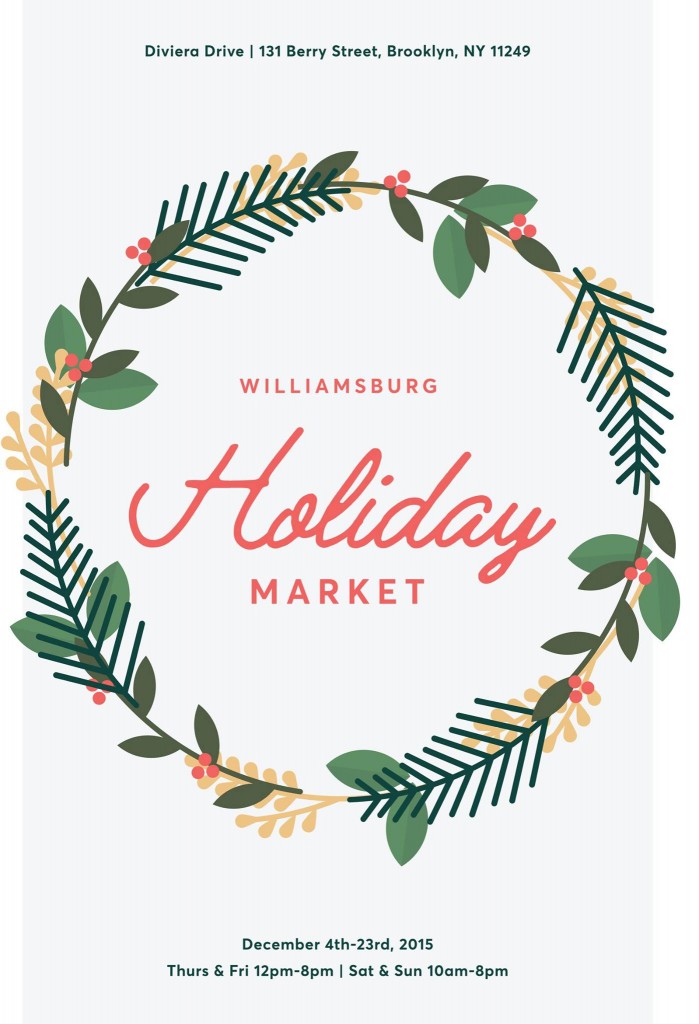 In addition to Bust, I'll also be at the Williamsburg Holiday Market on Saturday, December 12th alongside other fabulous makers at Diviera Drive in Williamsburg, Brooklyn. Stop by to say hi and shop all my holiday illustrations in person! I would love to meet you!
December 5th – 23, 2015
Thursday & Friday 12PM-8PM
Saturday & Sunday 10AM-8PM
Diviera Drive
131 Berry Street
Williamsburg, Brooklyn
Wow, that was a long one! I hope to see you this month at my shows =)
~Joanna <3