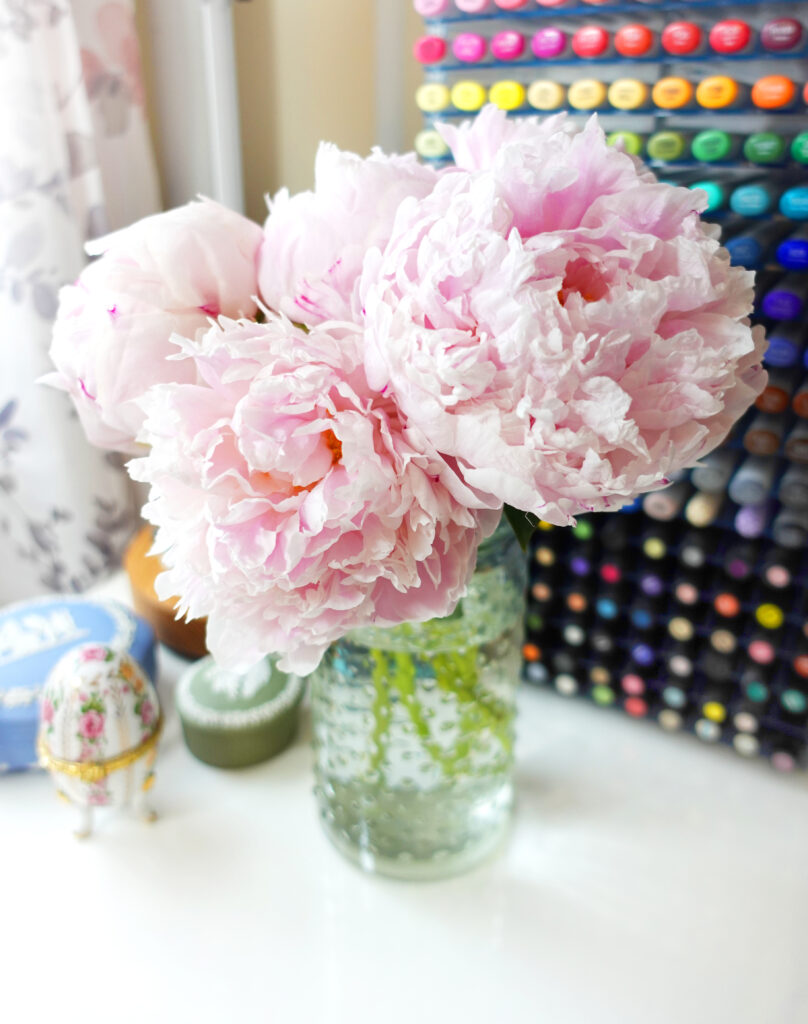 I have been working behind the scenes for awhile now on my blog – reorganizing posts, updating links, and re-uploading any broken image files. I recently migrated my blog posts to a new server and it was definitely a project – all of my posts from 2015 and earlier needed their images re-uploaded – yikes! 🙈
What started as a daunting task though, quickly turned into a lovely trip down memory lane. I used to post a loooottt more frequently on here back in the day and this little blog really was my visual diary, my sketchbook.
I loved reading through some of my earlier experiences in NYC, my first time attending NYFW, opening up my Etsy shop, a few of my first Instagram posts, debuting at craft shows in NYC, and some amazing events. The blog was just a sweeter place to share longer form thoughts. It made me realize how much I missed it. And with all the recent changes to the algorithm on Instagram, it feels good to reclaim a bit more space that's my own on the web.
So I decided to give this project that I've poured so much love and energy into for nearly a decade a much needed makeover! The new home base for my blog is at joanna-baker.com/blog-library (also click the link in my top nav bar) and will be a much easier way to sort posts by category and date. You can now visually see twelve post thumbnails at once which is a lot more user friendly than the endless scroll. If you'd like to see more posts thumbnails, just use the number tabs at the bottom. Easy peasy!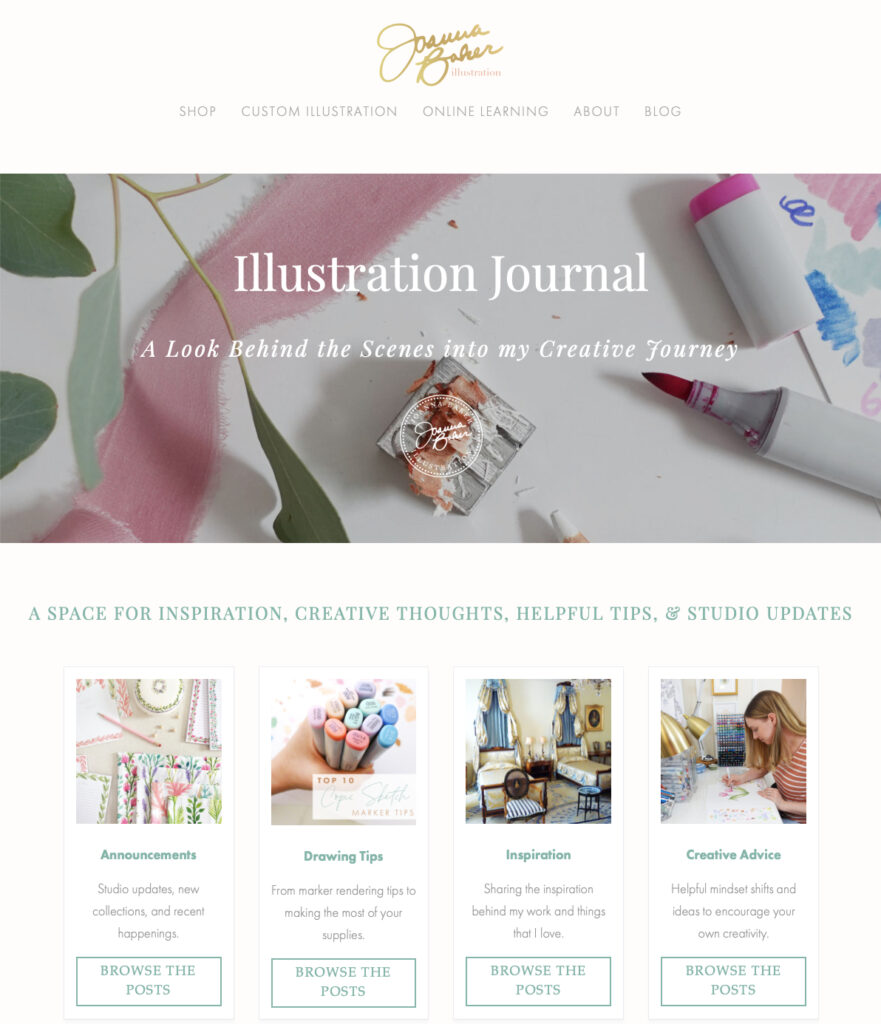 I've gone through and re-categorized my posts, making them easier to browse with the highlighted category buttons at the top if you still prefer the more traditional blog scroll. The categories at the top are ones I plan to focus on going forward. I'm especially excited for the creative advice and drawing tips categories – so many ideas and helpful things I can't wait to share!
When you click into a post to read further, the updated sidebar will allow you to browse posts by category, published date, and also search for keywords so you can find what you're looking for more easily.
It feels so good to organize this space a bit more, I've been meaning to do this for awhile now and it's like a weight has been lifted! 🙌 I'm really looking forward to sharing more of my thoughts about the creative process, insights into what I'm working on, and creative tips that you can apply to your own art practice.
Let me know what you think of the new blog look! I'll be back this time next week with another post =)
xoxo