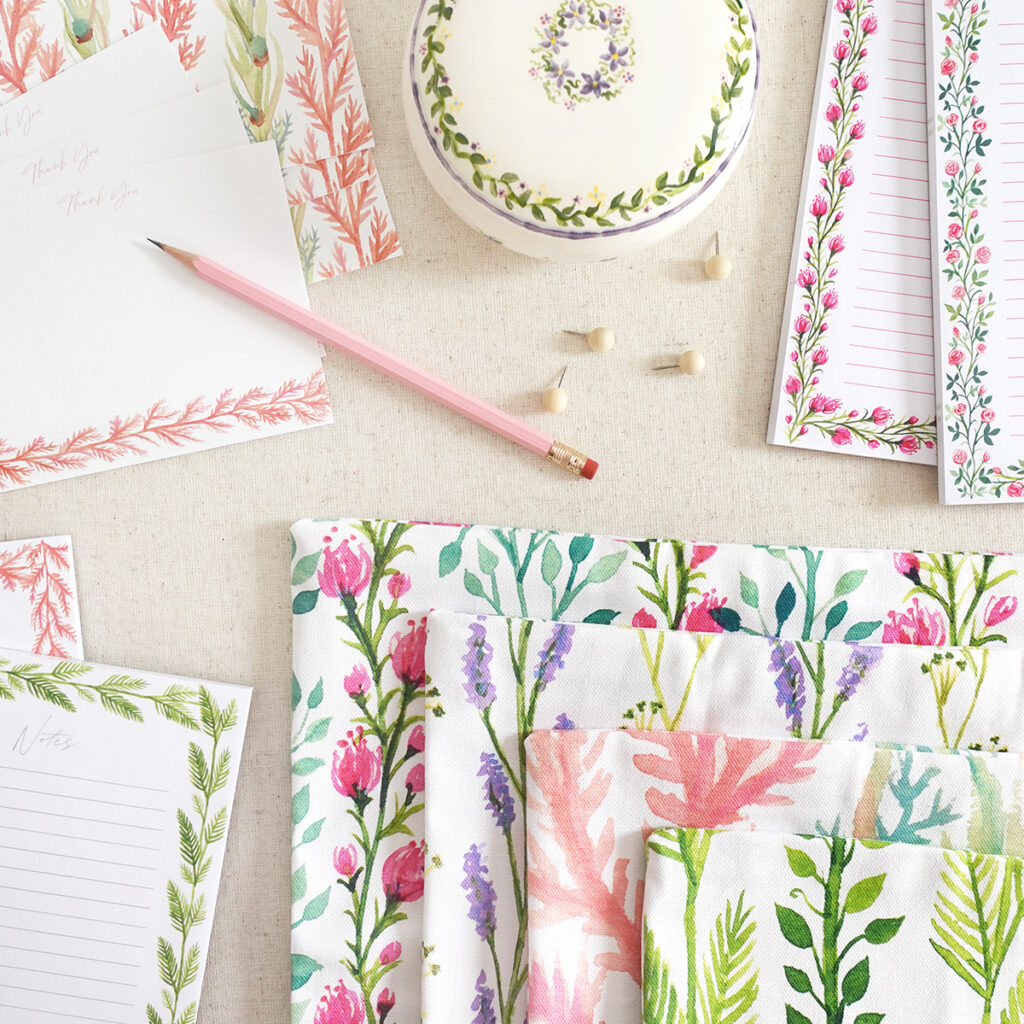 I knew as I was creating these soothing watercolor vine patterns that they were destined for big things. What began last year as a way to brighten my spirits during the beginning of quarantine painting tiny delicate vines, evolved into a beautiful new 2021 calendar and now an entire collection of lovely items for your desk and home…
There has been something about these vines that has kept calling me to create them. Maybe it's the meditative comfort they provide in the creation process, or the sense of calm I feel as they hang on the wall in our living room. Patterns are fun to create – there's a challenge and satisfaction in creating repetition and rhythm. And each of these vine patterns has seemed to move and grow long after the paint has dried.
Perhaps they keep calling because they've been apart of me for so long. The round trinket box pictured above is actually something I created way back when in 2001. A little work of art from my adolescence, painted without any of the knowledge that I'd return to those same motifs again twenty years later. I found it during a recent trip to my Mom's, packed carefully among my childhood things.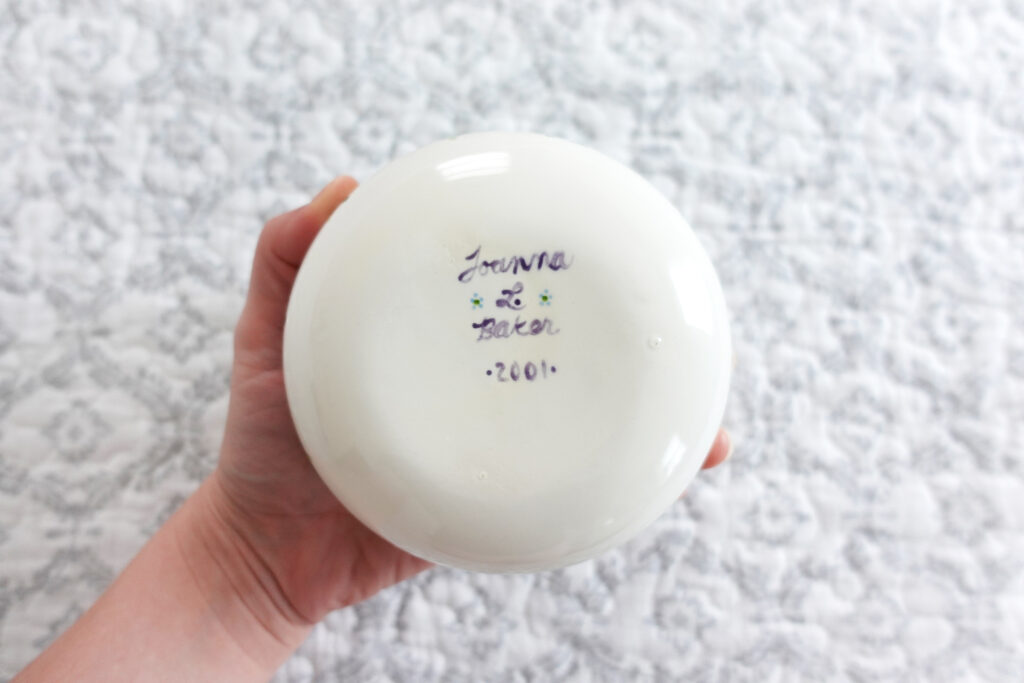 There's something magical about unearthing an artistic piece of yourself and realizing that what you're doing right now, in this moment, is a return to your truest form. I can't wait to share the entire collection of beautiful art prints, pillows, personalized stationery and notepads with you tomorrow, May 25th at 10:00am EST. I hope these pieces bring that same sense of joy and calm to your home and heart as they do to mine.
Click the button above to join my mailing list for collectors and get notice as soon as The Watercolor Vines collection becomes available.
xoxo