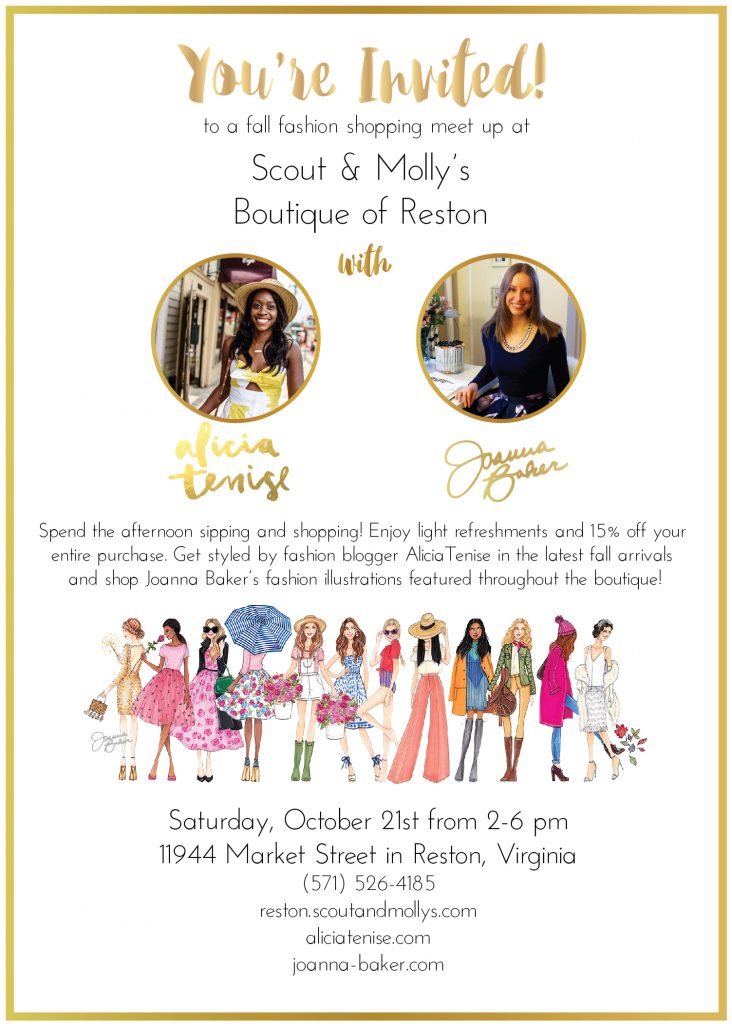 Attention MD/DC/VA readers! I have some exciting news to share with you. This weekend, I'm packing my bags and heading to Reston, VA to co-host a shopping and illustration event at Scout & Molly's Boutique!
I first "met" boutique owner Jane through e-mail when I noticed she was quickly becoming one of my best customers and buying a bunch of art prints through my online shop. I reached out to her to confirm some details about her order and learned that she was purchasing all the prints to decorate her boutique in Reston! I knew I had to stop by and since I still have family in the MD/VA area, I swung by one weekend to see all my artwork displayed in person. It was so much fun to visit her store and we quickly realized that we must collaborate on an event together because all of her customers kept asking about the artwork!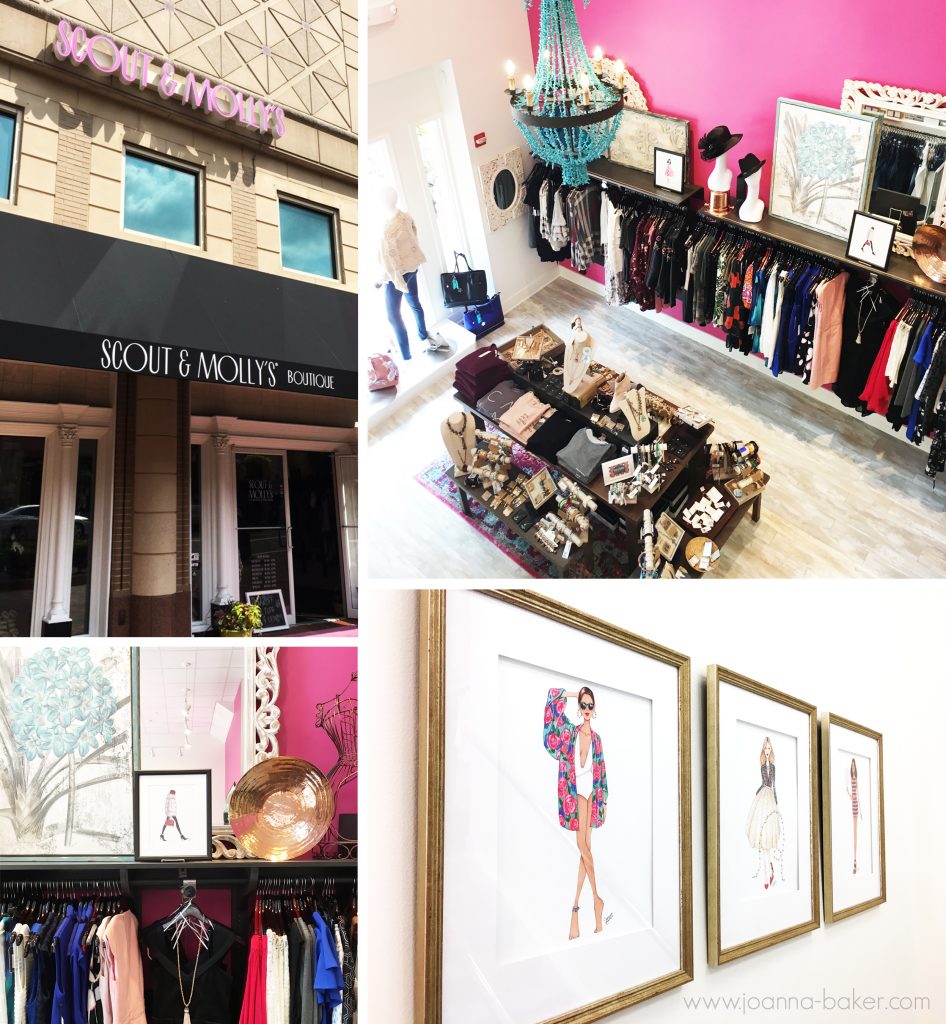 I've been following Alicia's blog ever since she purchased some of my artwork to decorate her apartment. Before moving to Philly, she made a name for herself as a D.C. area fashion blogger and has been stylishly inspiring her readers ever since. I thought it would be super fun to co-host a shopping day with her! She could style some fab looks for our followers while I share my latest illustrations and we all munch on yummy refreshments and get 15% off our purchases!
Fun day? You bet! Here are all the details:
SATURDAY, OCTOBER 21st
2PM-6PM
Scout & Molly's of Reston, VA
11944 Market Street
We all can't wait to meet you and hope to see you there!!
xoxo
~Joanna <3
SaveSave
SaveSave
SaveSave
SaveSaveSaveSave