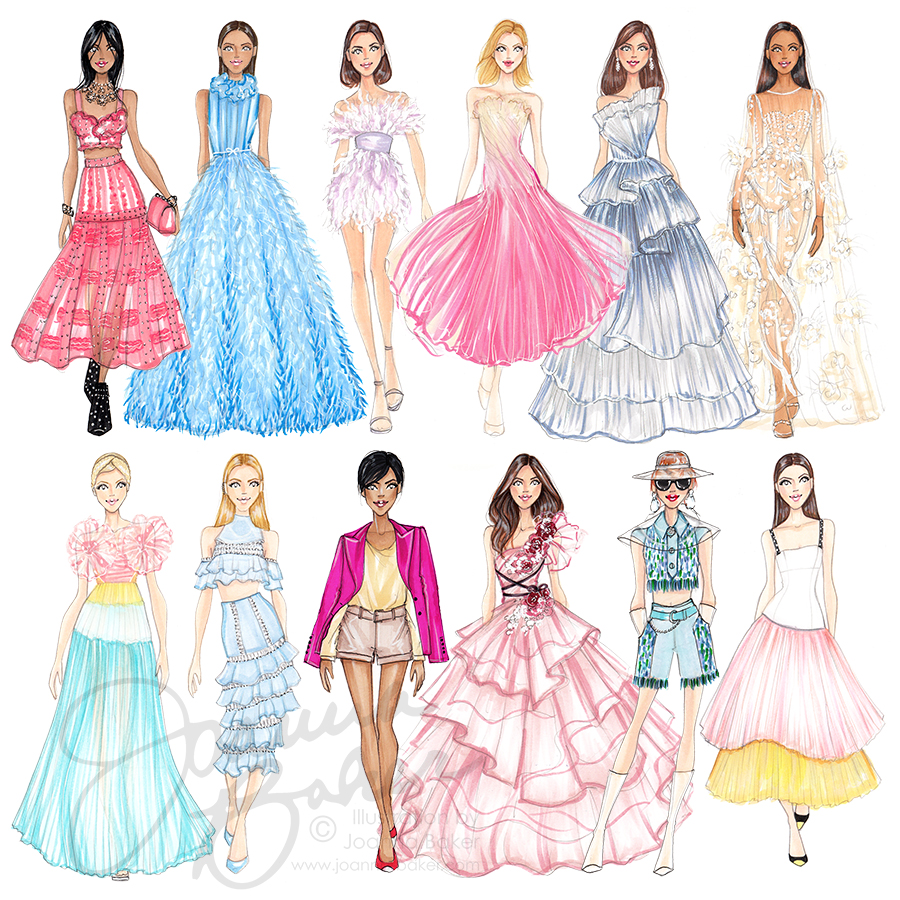 It's been a long time coming but I didn't want the year to end without a proper Spring 2018 fashion month recap! During fashion month I was crazy busy with work and travel during the week and then events on the weekends and ended up having a lot less free time to sketch my favorite runway looks. But I'm all caught up now and have immortalized my favorites and turned them into art. Without further ado, here are close ups of all my sketches! Let me know what you think in the comments below =)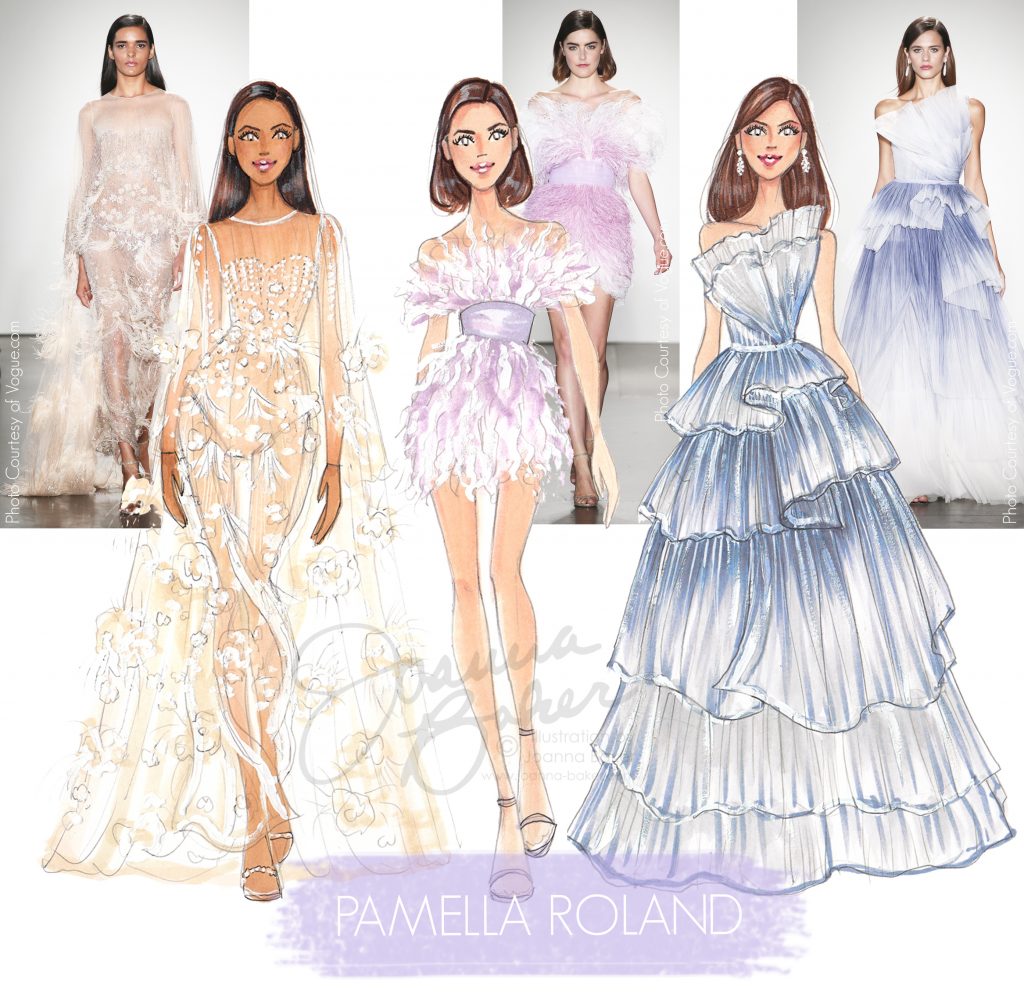 During NYFW, I was invited to attend the Pamella Roland show. Her designs are always gorgeous and it's so much fun to see them in person!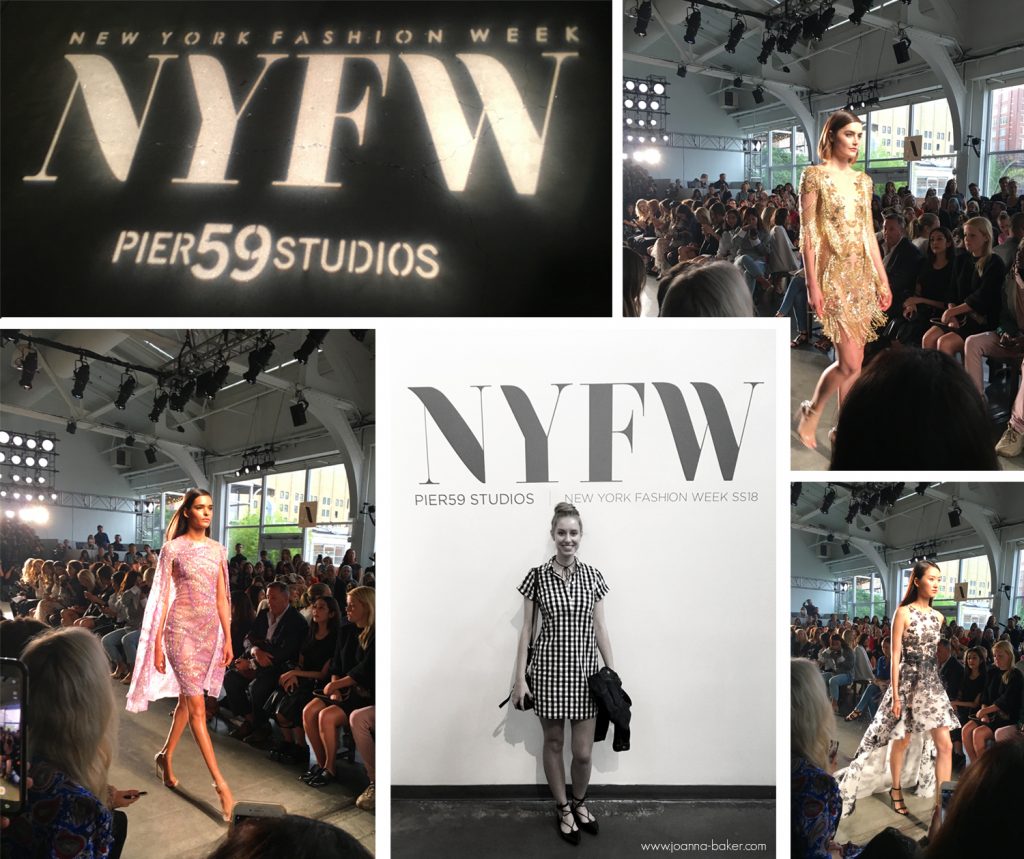 I really had a hard time choosing my favorite look to sketch so instead I chose three! Here's a little video clip of the final walk from the show.
Some of my other top picks…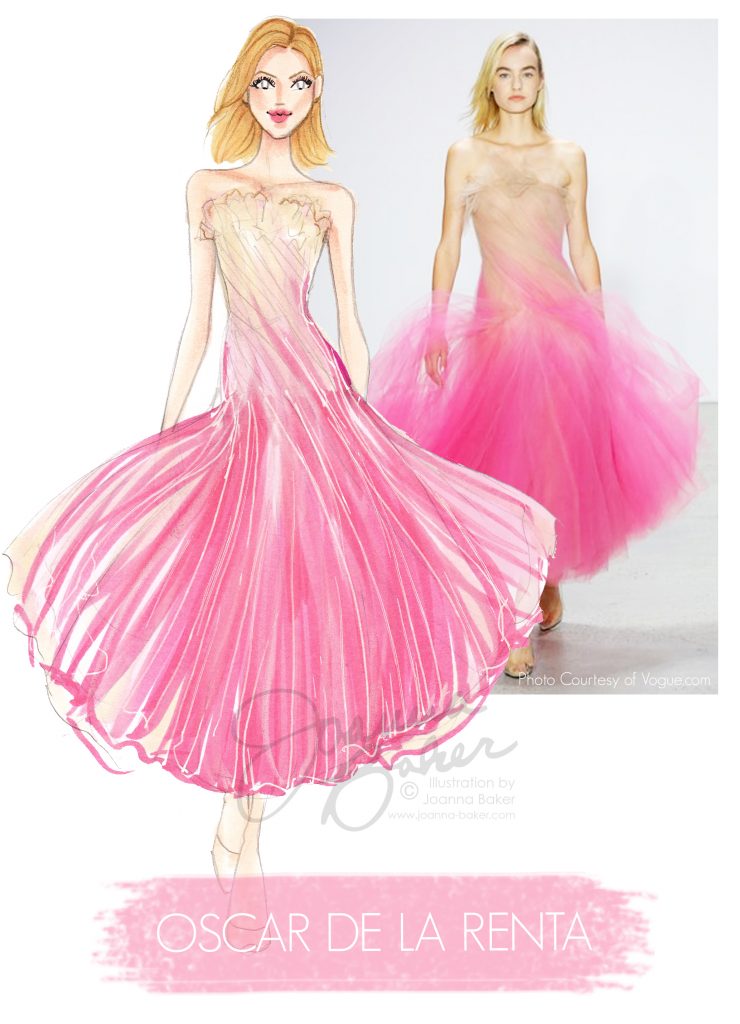 Oscar de la Renta is a forever favorite and I can always count on pretty outfit inspiration. This ombre hot pink tulle dress was just begging to be sketched! Some of my favorites from seasons past here and here.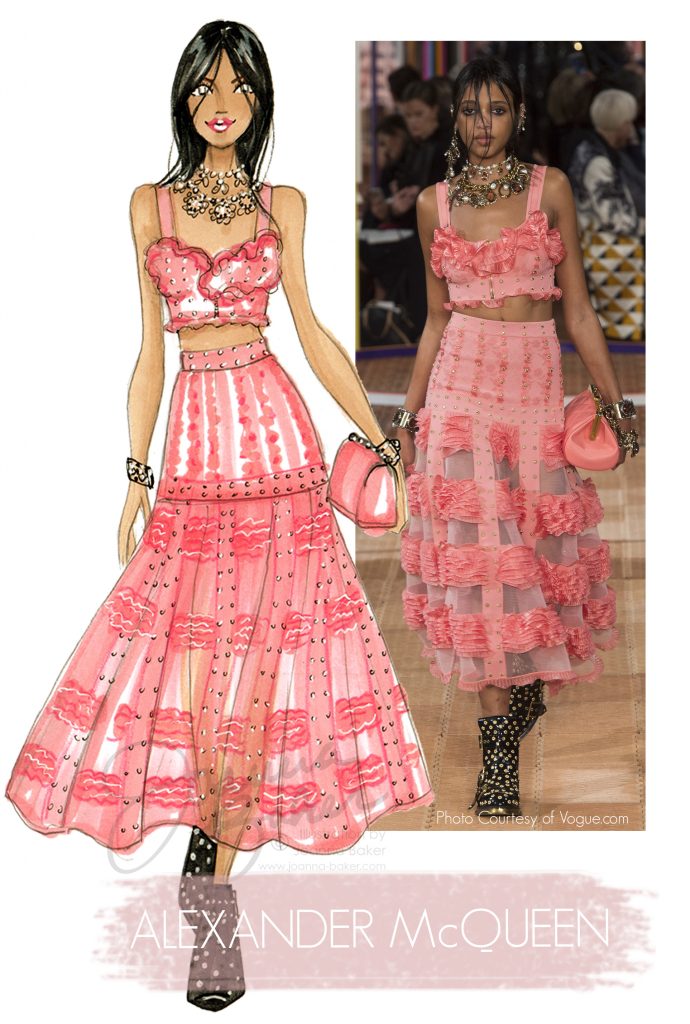 Alexander McQueen is another fav and Sarah Burton is truly talented. I love seeing all the details she brings to her work. I really liked the deconstructed ruffles and cascading layers this season, especially this look.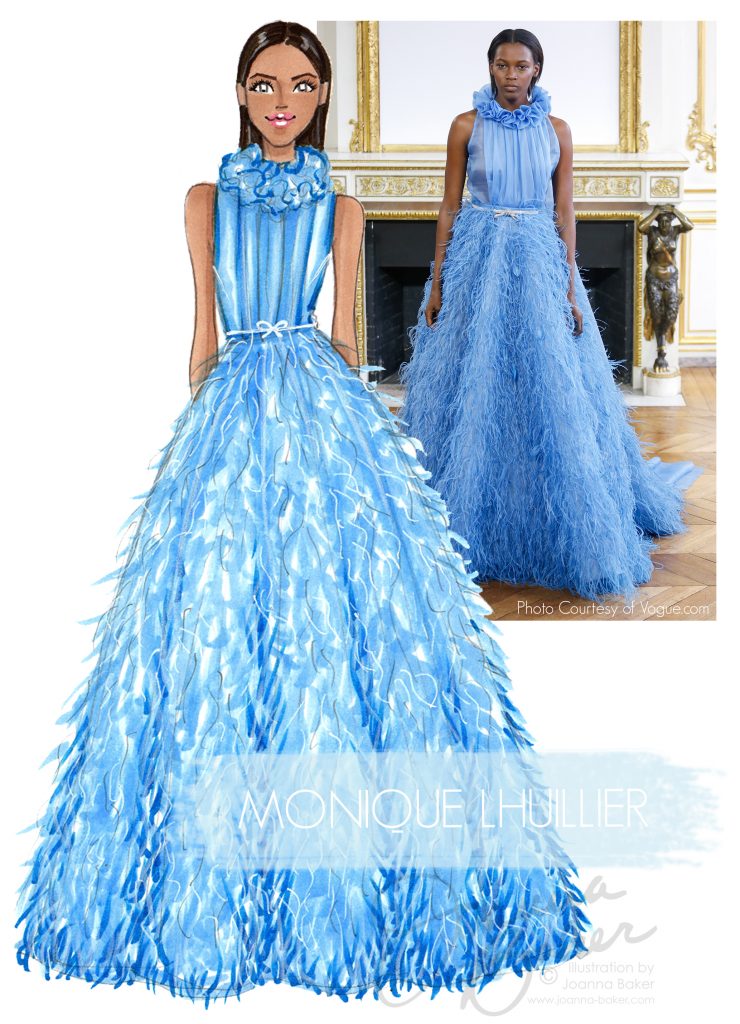 Monique Lhuillier showing in Paris definitely took the glamour up a notch. I didn't have the exact color marker I needed to sketch this gown but I combined a few Copic shades of blue and I think I made it work =)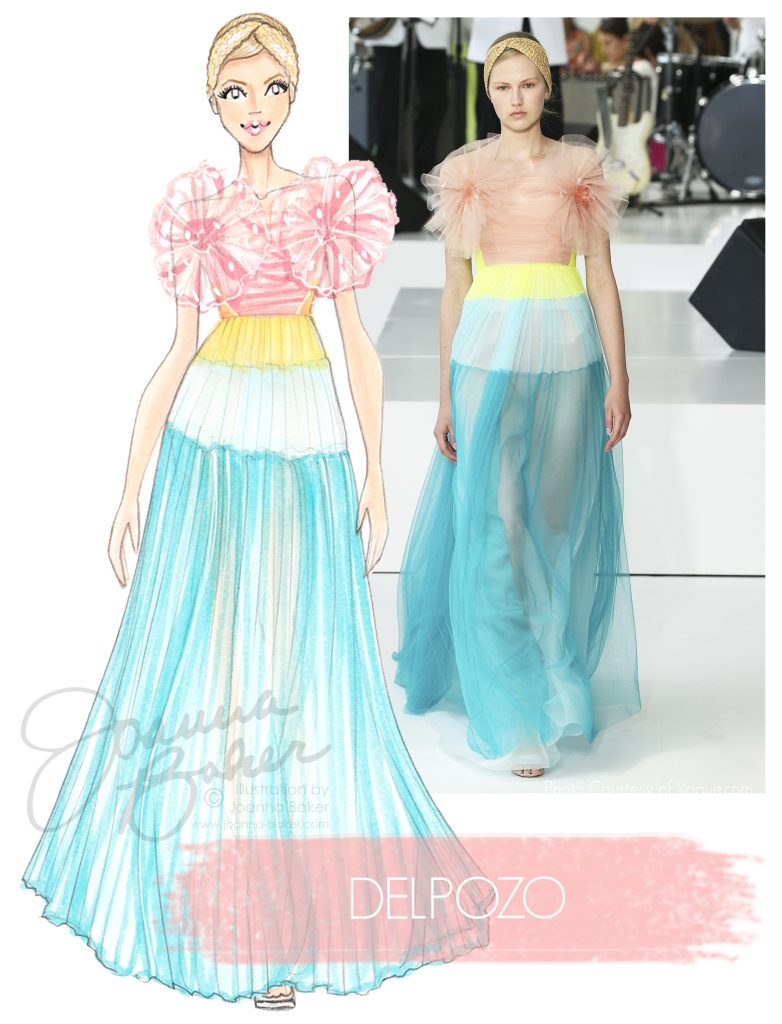 I always look forward to Delpozo. Josep's designs are so enchanting, the embroidery and details are exquisite. I was just thinking how amazing it would be if everyone dressed in Delpozo for a day in New York with all the colors and exaggerated shapes… Delpozo on the subway, Delpozo in Starbucks… it would be a fairytale!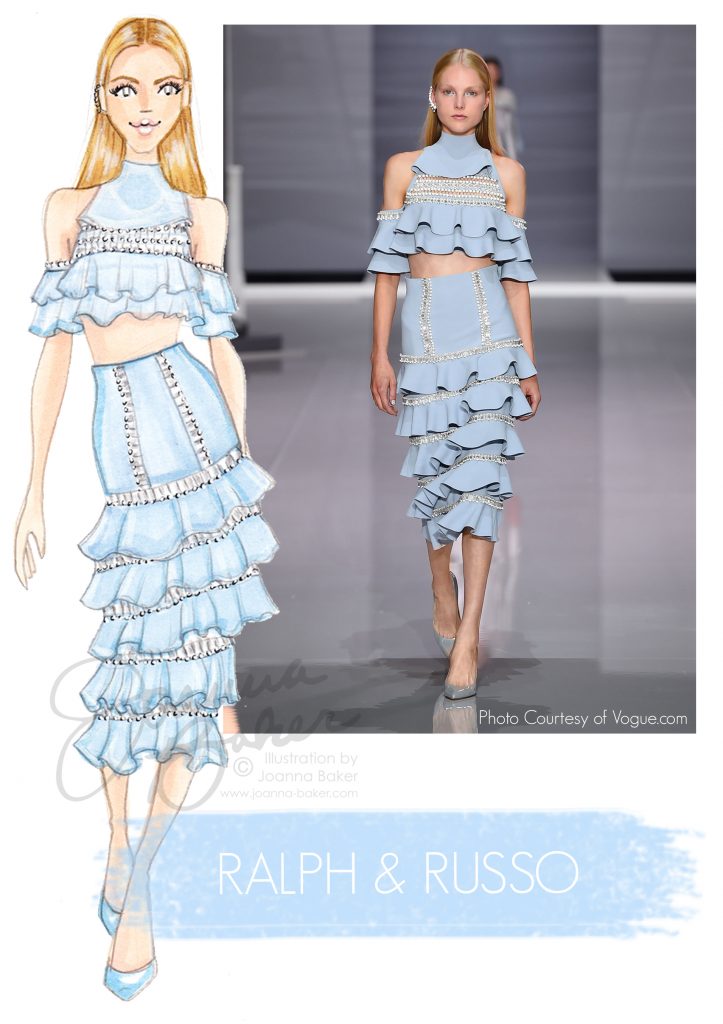 This little ruffle top and skirt from Ralph & Russo is pretty and feminine. I love all the texture and subtle shine. I've sketched their gowns many times before, like this one…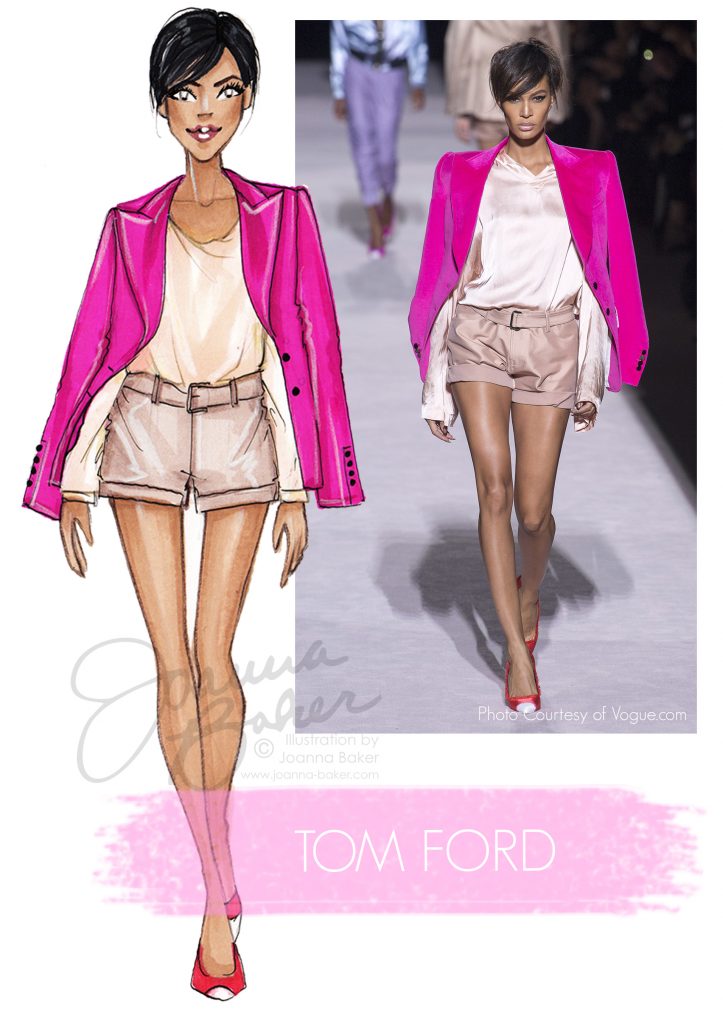 And how fierce is Joan Smalls in this hot pink Tom Ford jacket?! I know a sketch worthy look when I see one and this was immediately added to my sketch list the second she came down the runway.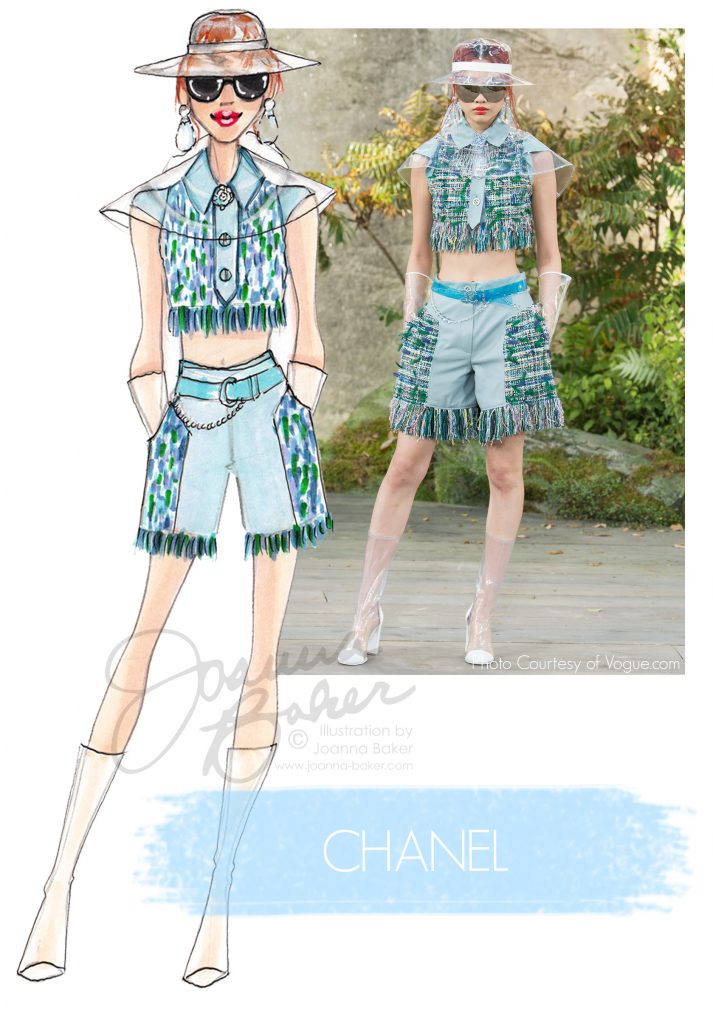 Karl took dramatic rainwear to a whole new level at Chanel, clear rain boots anyone?!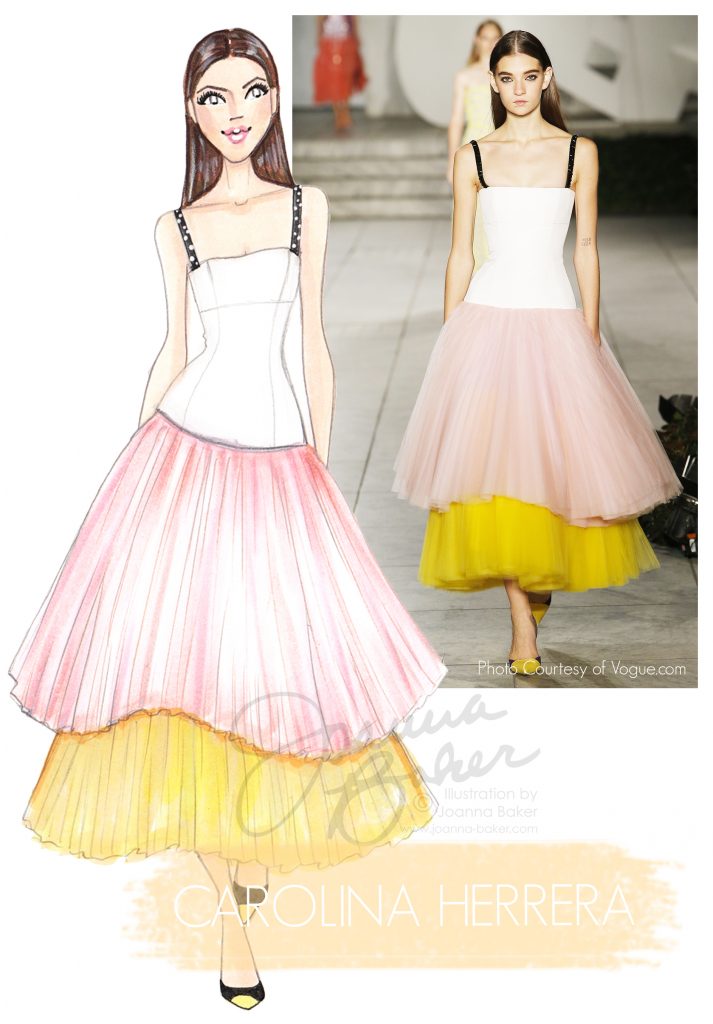 It would be a complete dream to attend a Carolina Herrera show someday but until then, I'll just watch the live stream! =) I loved how playful she was with her prints and silhouettes this season.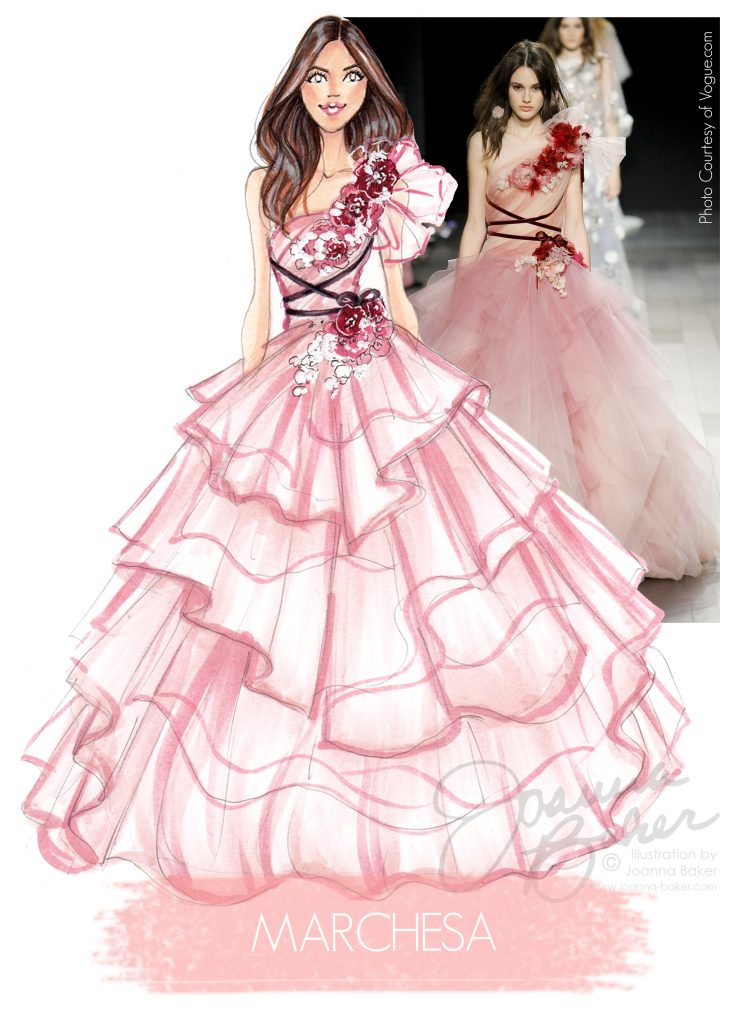 And finally a show stopper from Marchesa, who can resist this confection of a gown? I love the floral appliqués and over-the-top tulle. A total princess dress indeed.
That's a wrap! I hope you liked my sketches and enjoyed seeing the up close details!
xoxo,
~Joanna <3
SaveSaveSaveSave
SaveSaveSaveSave
SaveSaveSaveSaveSaveSave
SaveSave
SaveSave
SaveSave
SaveSave
SaveSave