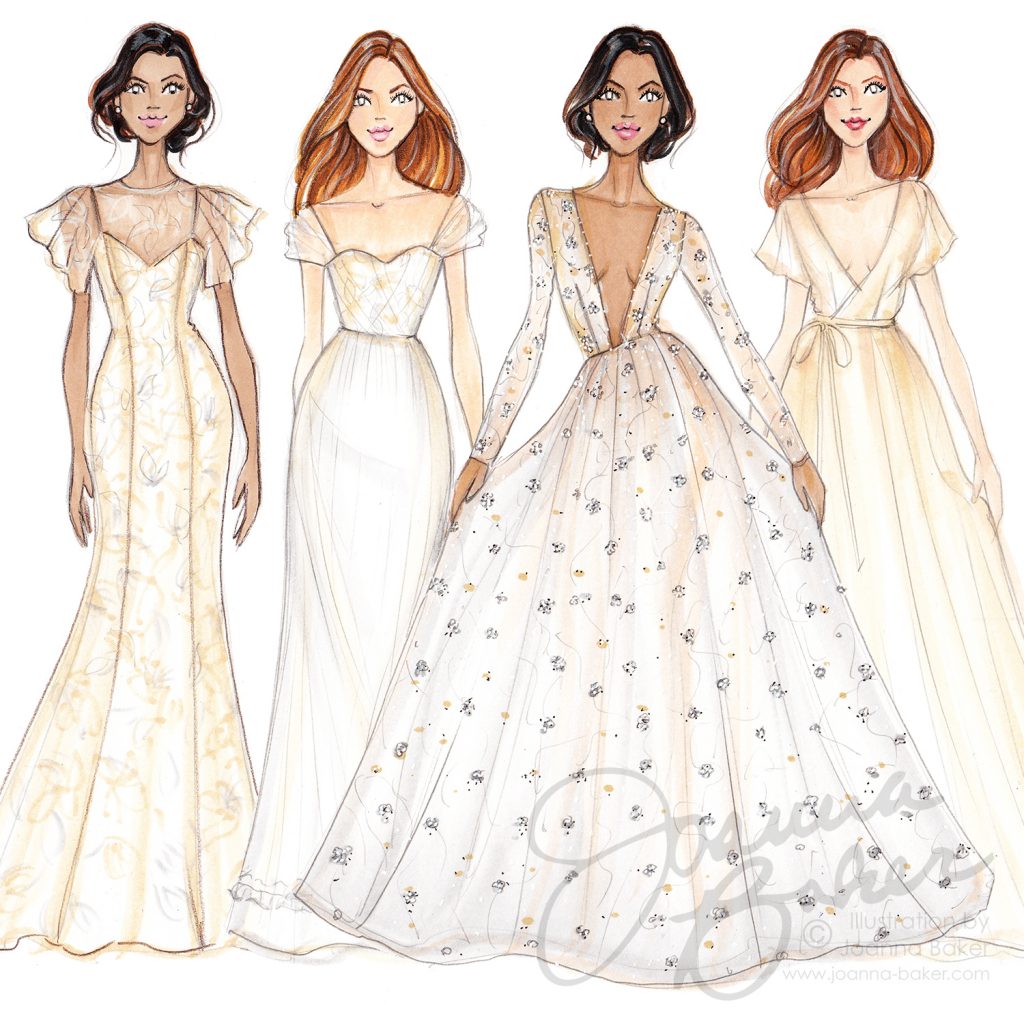 Hello Lovelies! This past weekend, I stopped by my talented friend Jaclyn Jordan's presentation of her Fall 2018 collection at Bridal Fashion Week. I brought along my markers and drawing supplies to capture some of my favorite gowns!
The sketch inspiration was of course endless, as Jaclyn's beautiful brides are always stunning. There was no shortage of sparkle this season…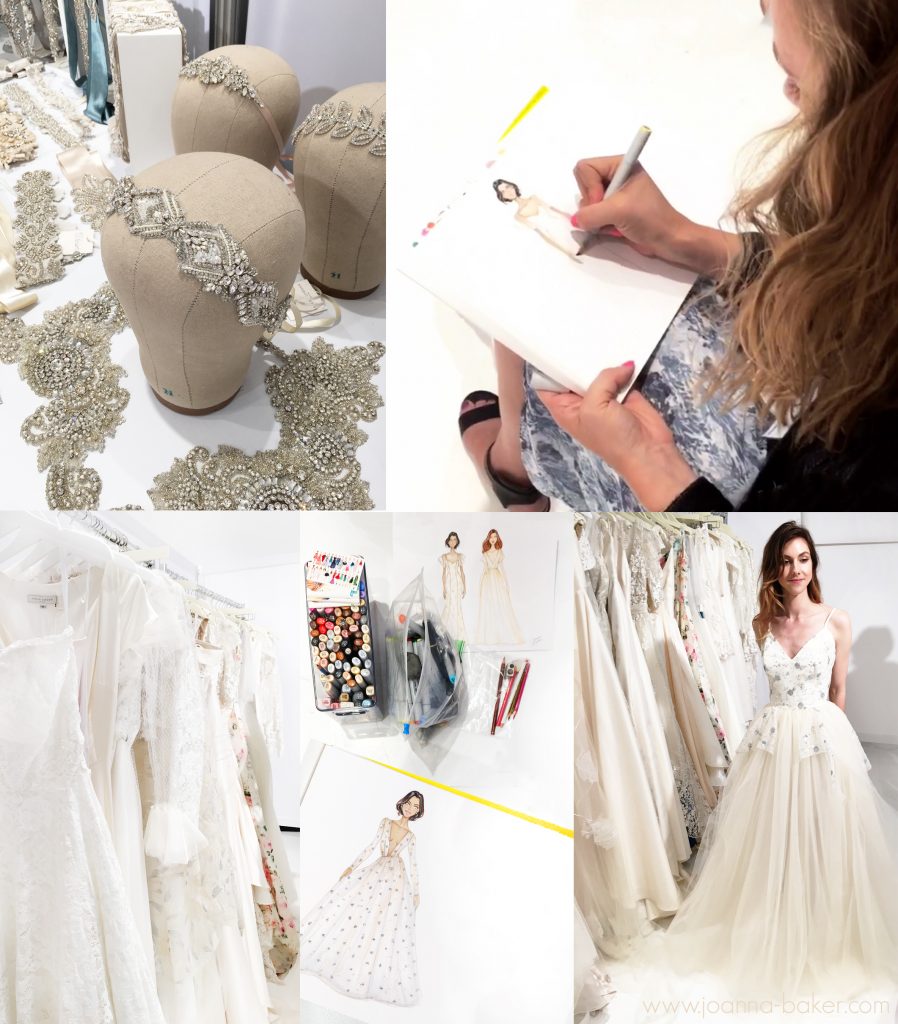 My favorite gown of the collection is on the left modeled by the lovely Sikira along with model Kelsey in a gorgeous silk wrap dress. They both posed with my sketches!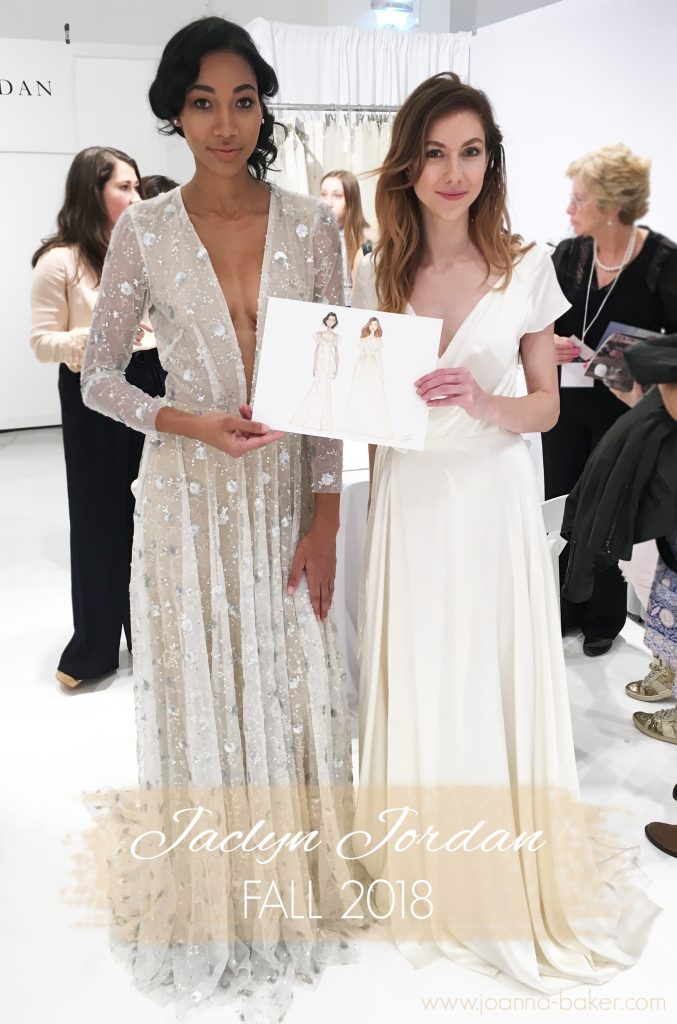 Every time I live sketch, I realize how exciting it is and that I really want to do more of it! It's definitely hard to capture everything in a shorter amount of time (and I accidentally left my white gel pen at home i.e. my secret weapon for sparkles) but I think with enough practice, I can keep improving and feel more confident. Can't wait for next season!
xoxo,
~Joanna <3
SaveSave