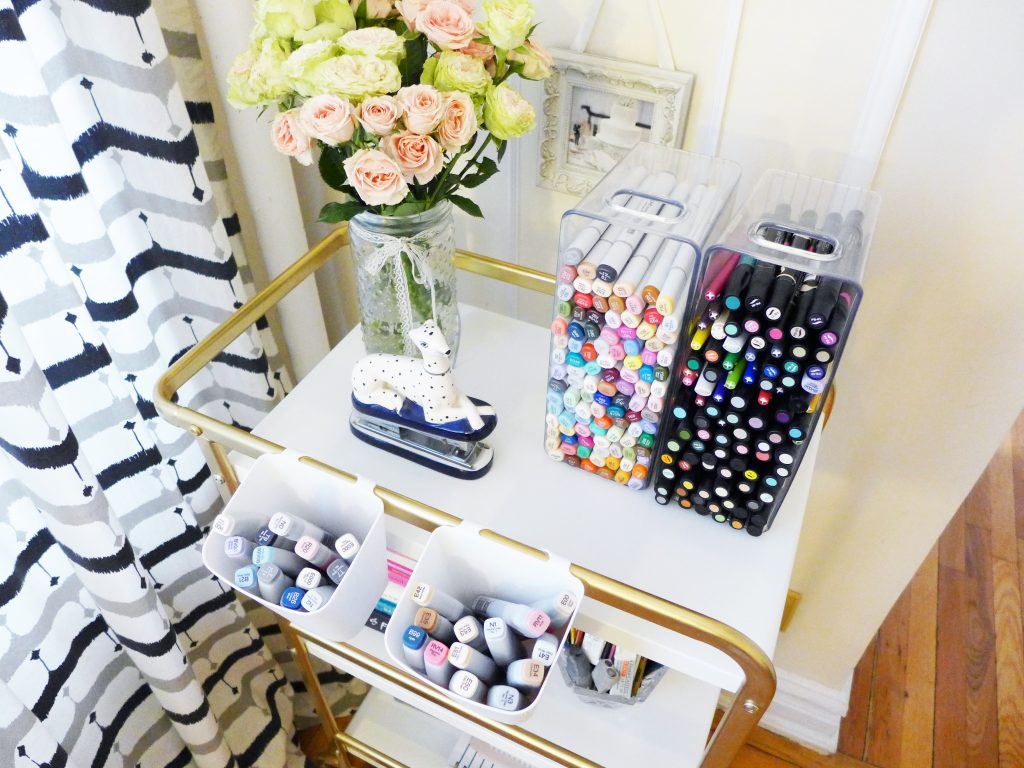 Hello Lovelies!! It's almost spring which means it's time for a studio refresh =) There's nothing that inspires me to work more than having a clean, organized, and inviting studio space. And for awhile now I have been on the lookout for the perfect art cart that would hold all my most frequently used supplies for my illustration business…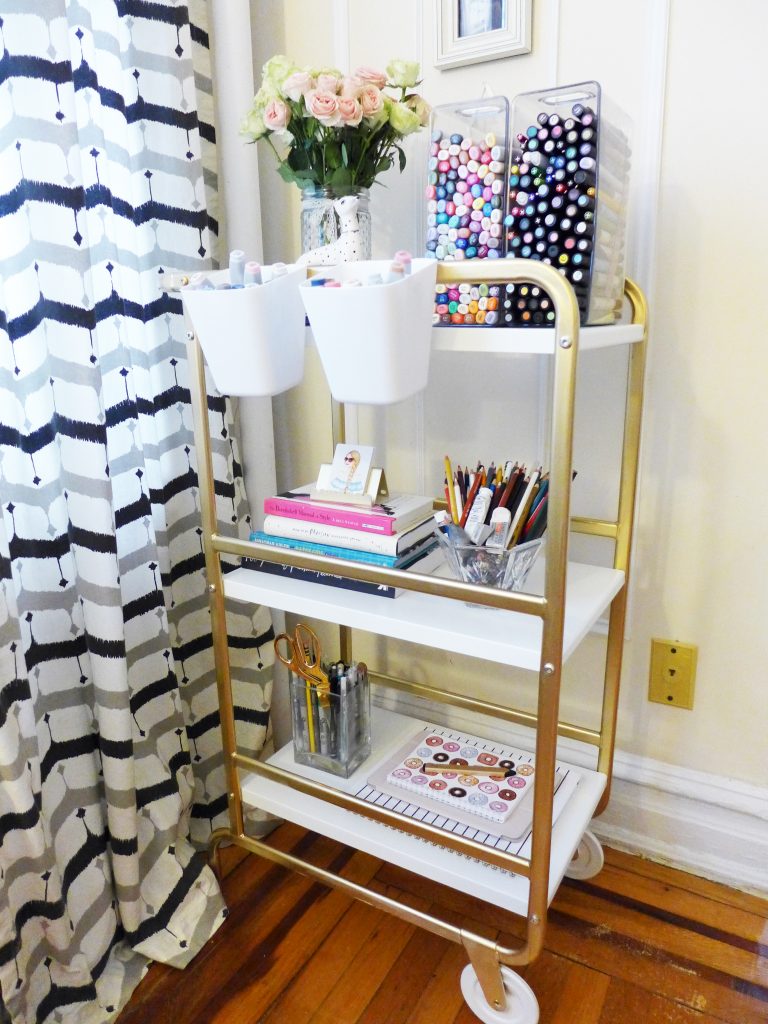 Prior to having my new little cart, everything was lined up on my desk and I didn't have as much room to work. I would also take my scanner and package scale out of drawers in another room every time I needed them and then wouldn't remember to put them back so my work space started to overflow and take over. Art cart to the rescue! I saw this cute idea on Pinterest and while that specific cart is no longer available, Ikea has a similar version in stores now. With a bit of gold spray paint, the effect is just as pretty =)
Okay, the entire thing is definitely under $50 (that's if you have to buy tape and a pair of scissors but if you have those, it's just the cost of the cart and paint, score!) It definitely beats the $200+ gold bar carts out there, plus it has three shelves instead of the typical two on a bar cart. Yay – more art supply storage!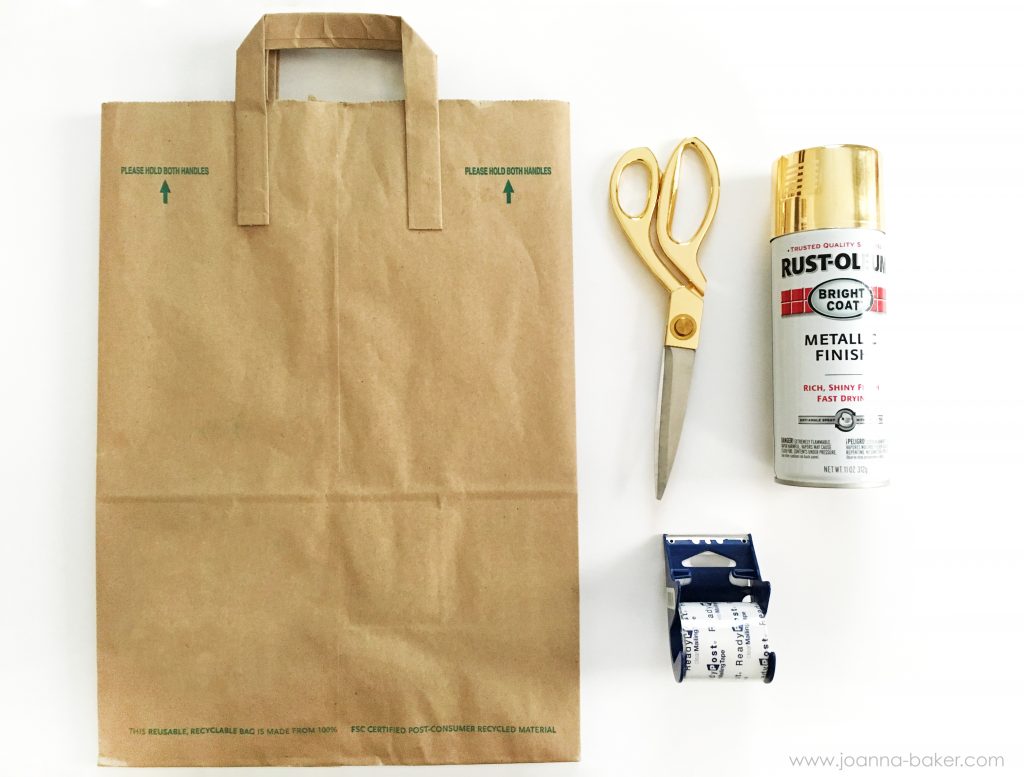 You will need the following supplies to make your own gold accented art cart:
Ikea Sunnersta Containers (Optional)
Rust-oleum Metallic Finish Gold Spray Paint
Scissors
Packing Tape
Paper Grocery Bag
(Some paper towels too!)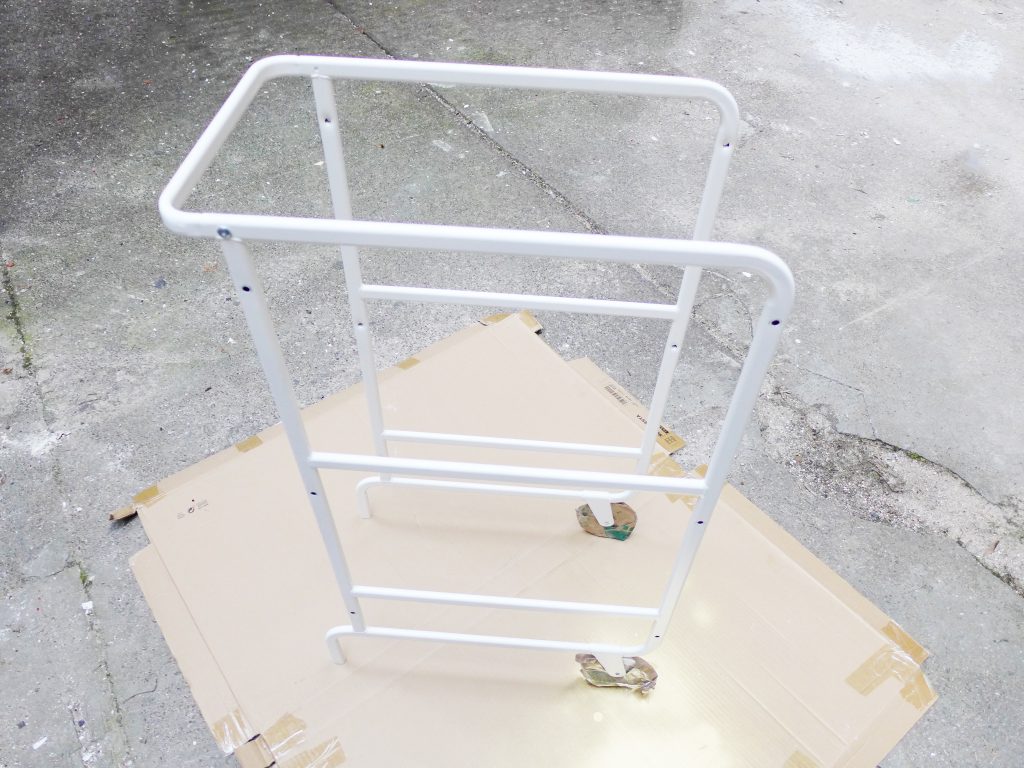 The first step is to put together the frame of your cart, using the instructions that came with it as a guide. It will ask you to also attach the shelves, but skip this part if you want your shelves to stay white. You can also cover the shelves with marble contact paper later (like this idea on Pinterest). I used the box that the cart came in to cover the ground and create a clean work surface.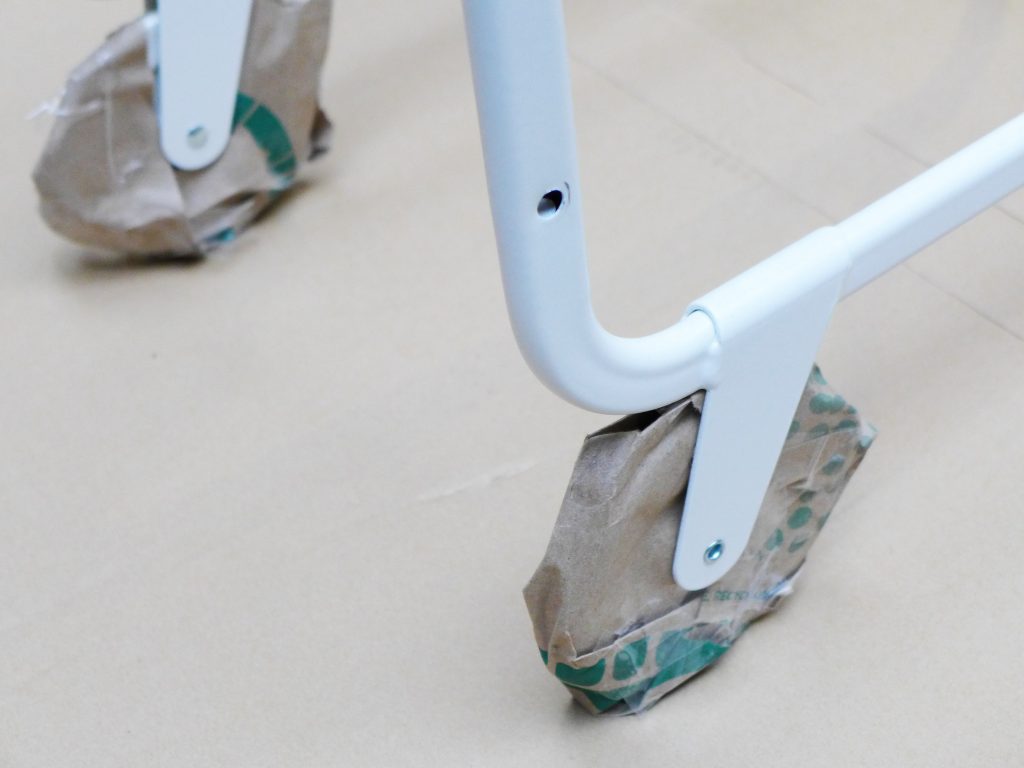 Next, cut up pieces of your grocery bag and tape them around the wheels of your cart. This doesn't have to look pretty, it just has to cover the wheels to protect them from paint and ensure that they still roll properly.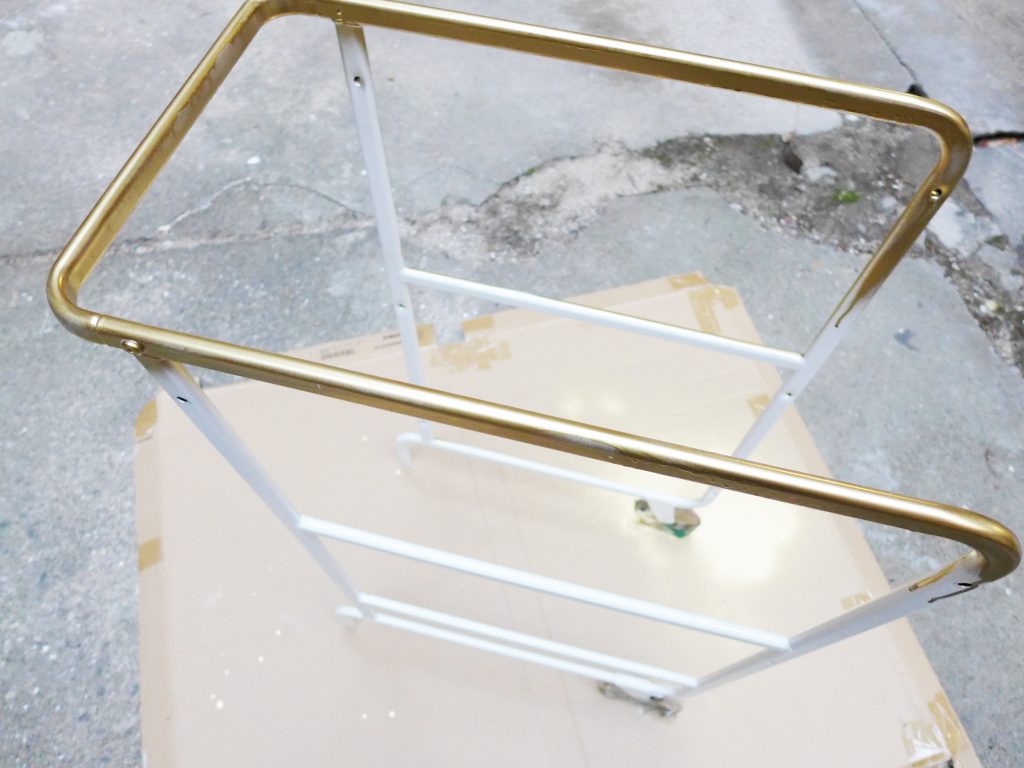 Now you can start spray painting! Make sure to follow all the safety instructions and condition requirements on the back of the paint can. I ended up painting the entire cart once. I let it dry for an hour before bringing it back inside. And then I did a second coat the next day.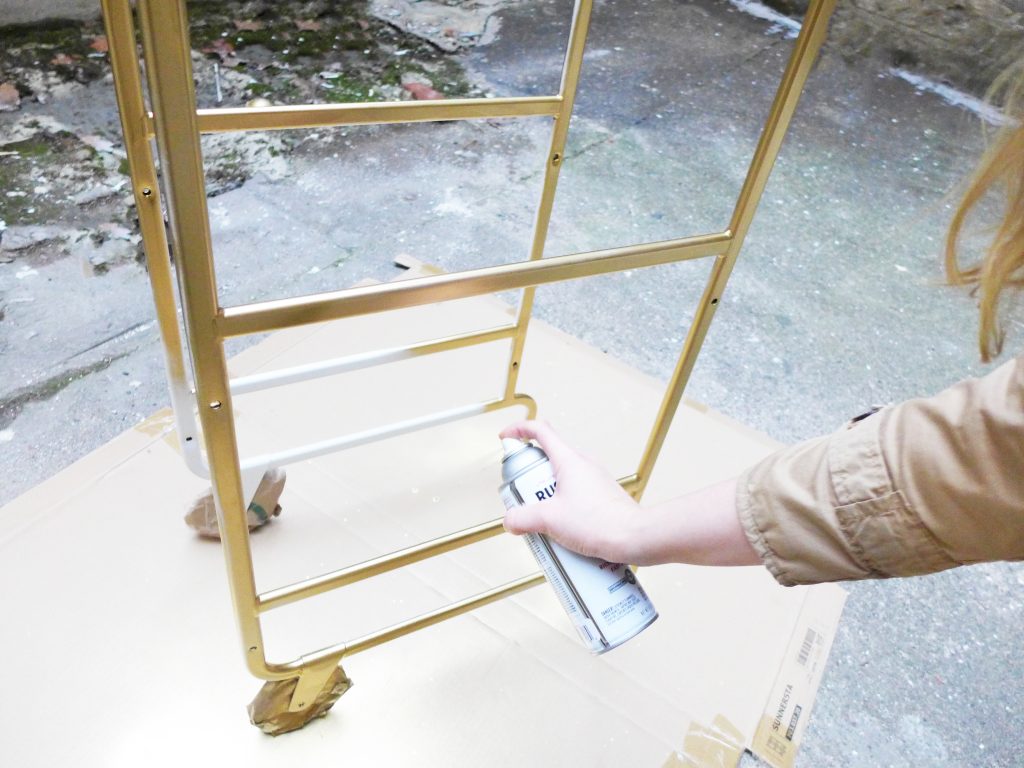 For a seamless gold look, make sure to paint the tops of all the screws too. To avoid getting paint all over yourself, hold the screws two at a time in a paper towel and lightly spray the tops gold.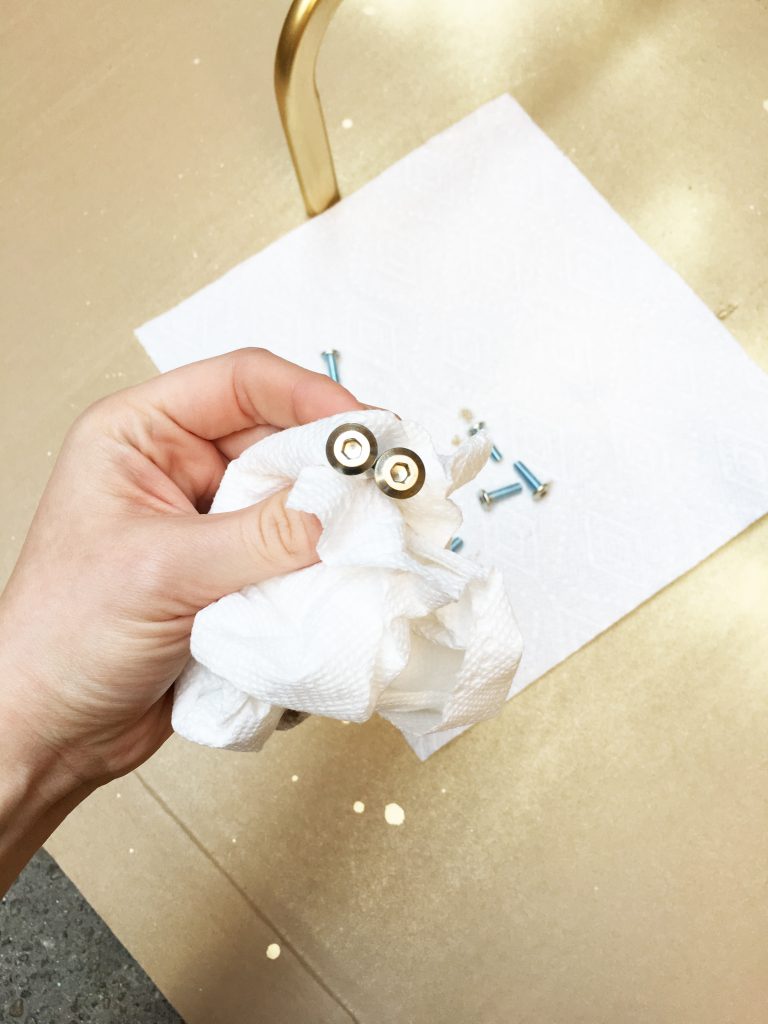 Now for the hard part… waiting! The paint dries to the touch within an hour but you'll want to give it a full 24 hours before you put the shelves on. If you have even more patience and want to protect your cart against bumps and scratches, you can add a clear acrylic spray coat.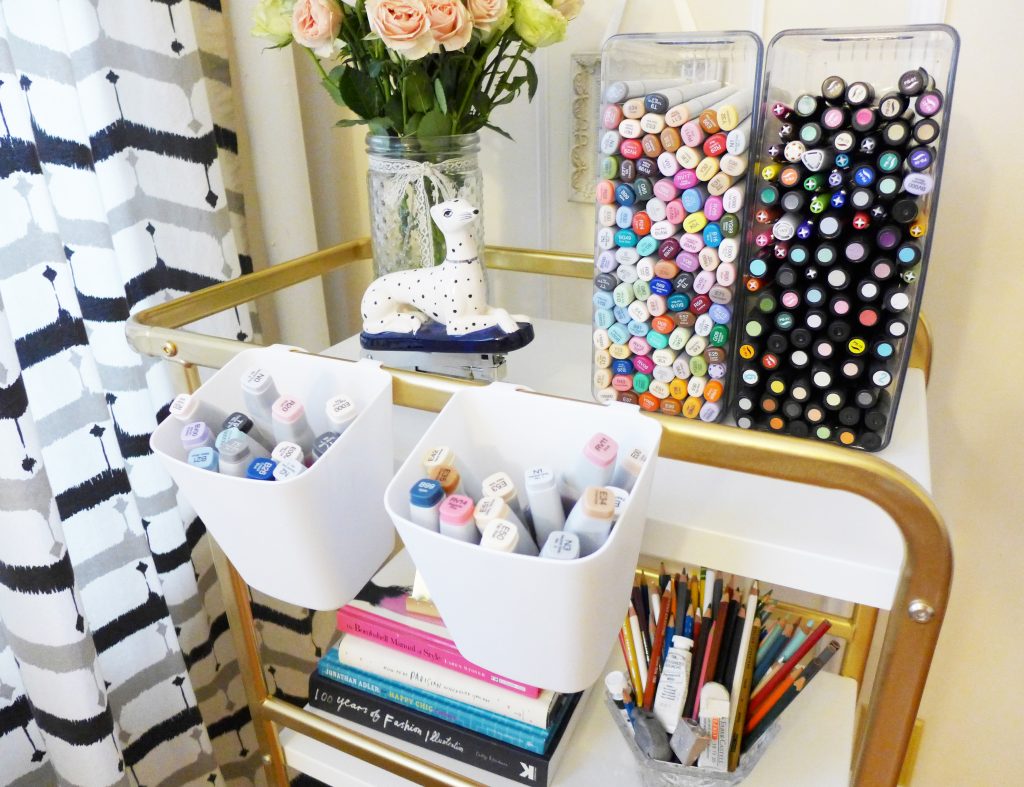 Once it's fully dry, attach the shelves to the cart frame according to the Ikea instructions and voila – you have a beautiful, gold accented art cart! The optional white Ikea Sunnersta containers easily fit on to the sides and are perfect for storing supplies.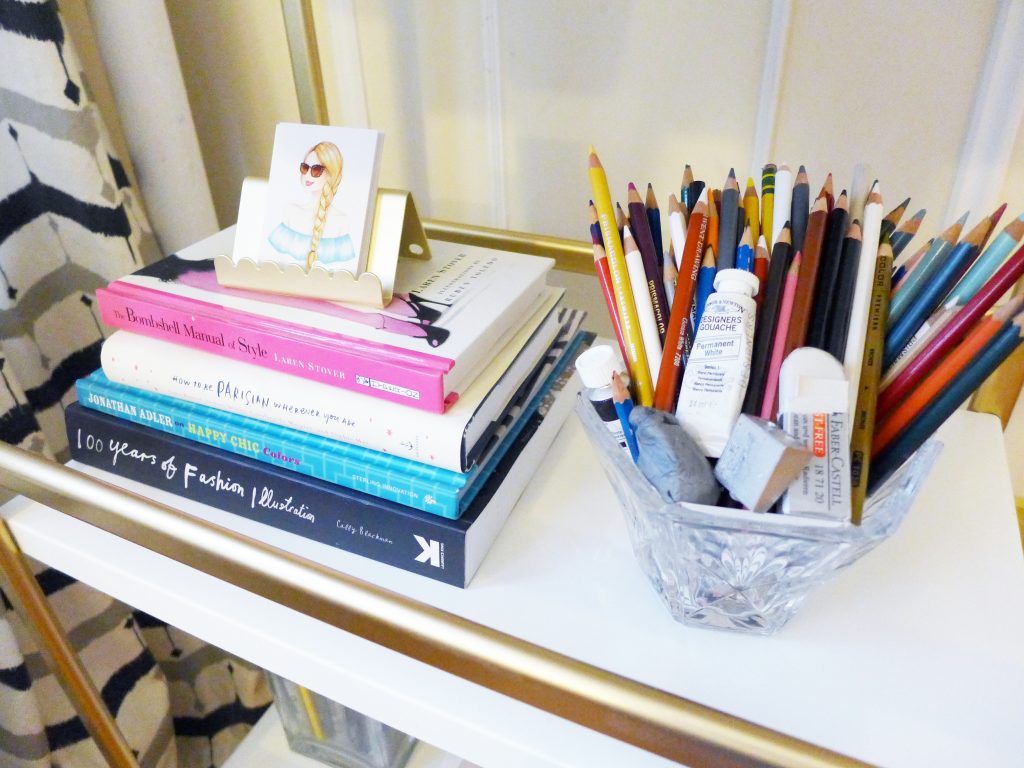 The best part is figuring out where everything will go!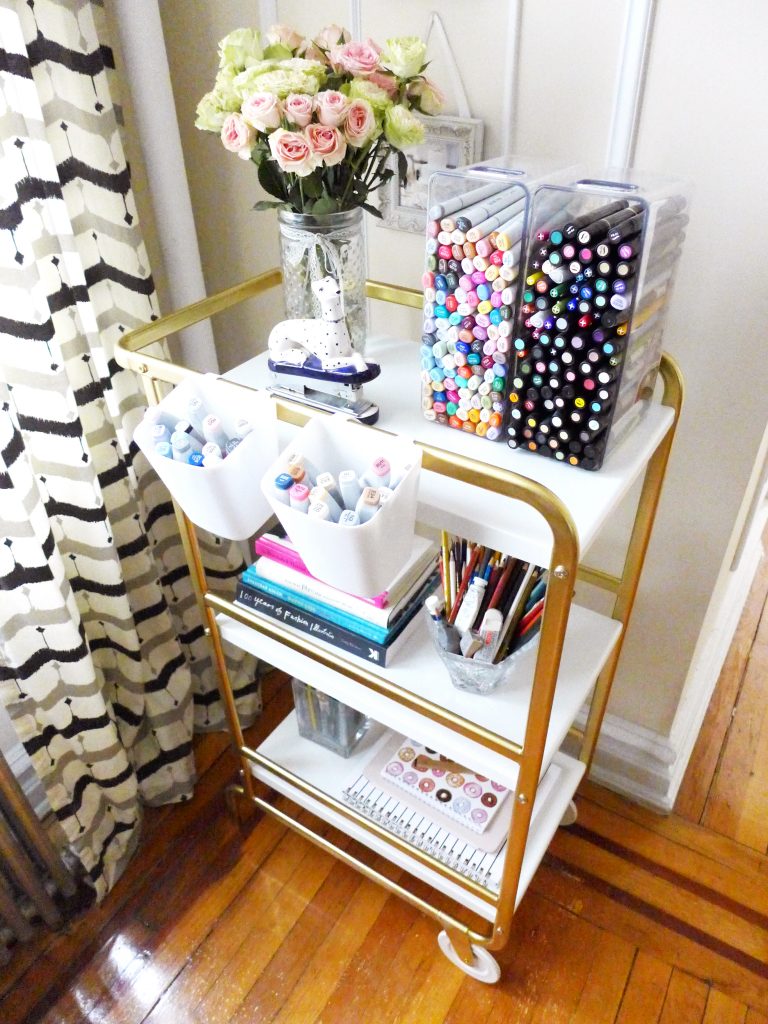 I hope you like my art cart tutorial, good luck DIY-ing and tag me on Instagram (@JoannaBaker) if you decide to create your own. Stay tuned for a studio tour next week!!
xoxo
~Joanna <3