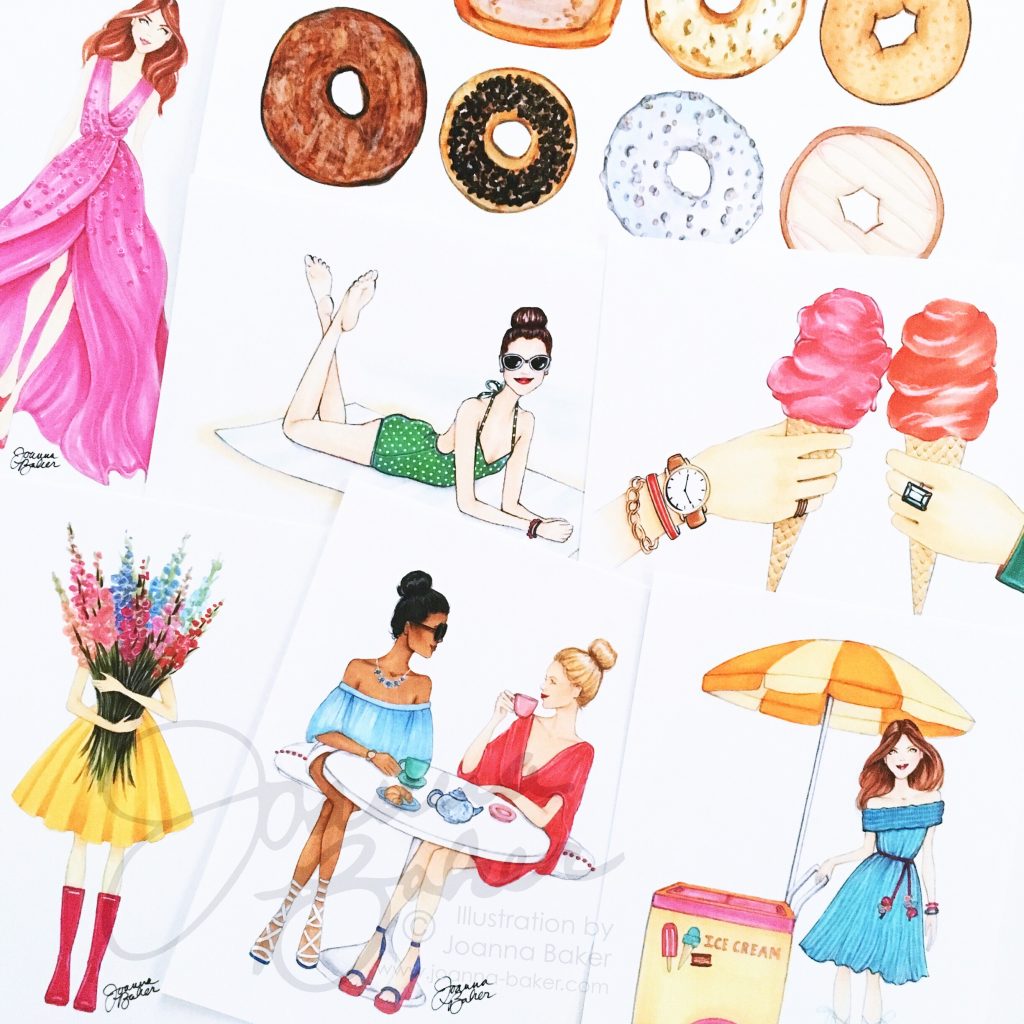 A new batch of summer prints has just been added to the shop! Be sure to check out the new arrivals section of my online and Etsy shops for the latest and greatest, they're all super cute and colorful… the perfect thing to brighten up your apartment, house, or office for the summer!
I'm also introducing an online special for those looking to purchase multiple prints. Now when you buy three prints of the same size, you get a discount on each! Check out my bundle listings on Etsy and learn how to purchase a bundle so you can start working on that summer gallery wall! =)
Stay tuned for some exciting new products in the works, and be sure to follow along on Snapchat (JoannaLBaker) for behind the scenes clips of work-in-progress drawings and studio happenings. Have a great week lovelies!
xoxo
~Joanna <3