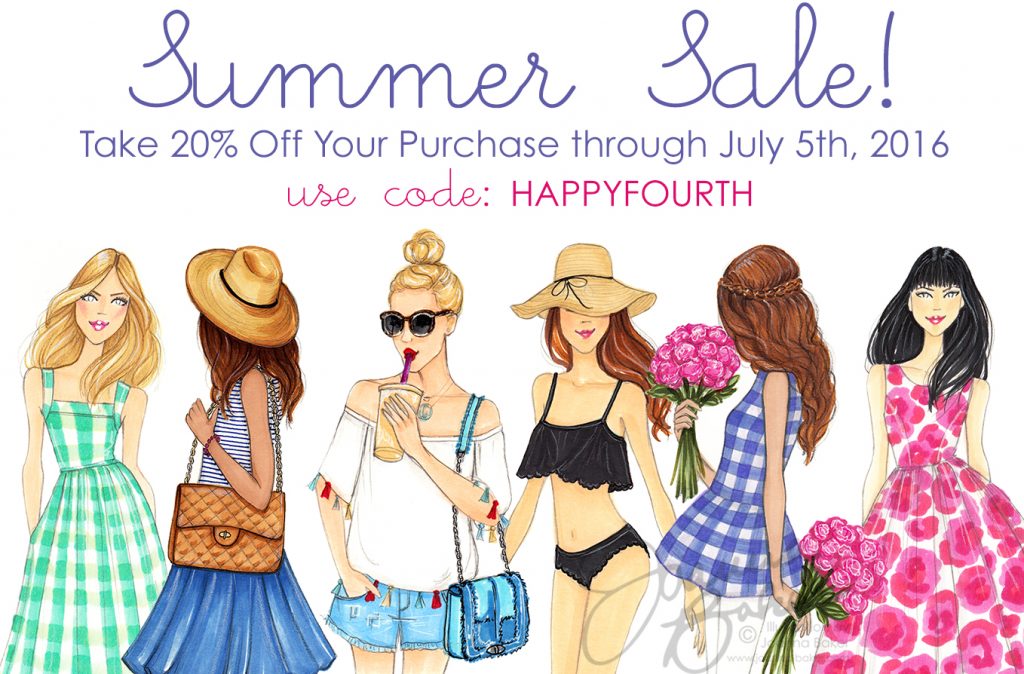 Happy weekend!! To celebrate the July 4th holiday, I'm offering 20% your entire purchase in my online and Etsy shops! Use code: HAPPYFOURTH at checkout. Sale goes until July 5th, 2016 at 11:59PM EST.
It's the perfect time to stock up on your favorite prints and update your gallery wall for summer =) And stay tuned next week for an exciting product reveal, can't wait to share!!
I hope you have a safe and happy holiday spent with family and friends in the sunshine with plenty of watermelon!!
xoxo
~Joanna <3