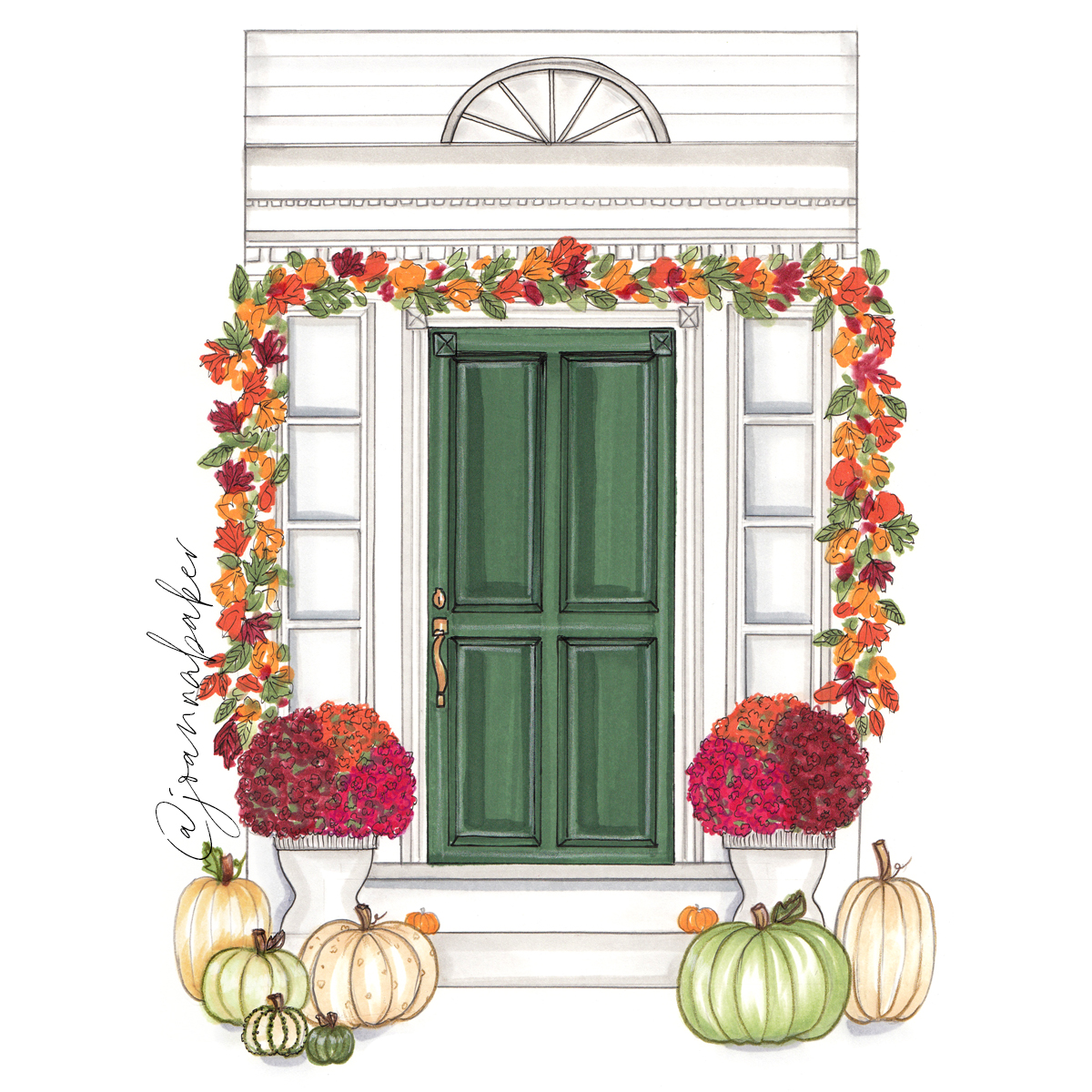 I have some news… we bought a house and we're moving to New Jersey! Even as I type those words, it doesn't feel real. We closed this past Thursday and we're moving in 9 days!! 🤯 I've been dying to share this news with you, but we had to keep things under wraps until it was official. And in this crazy housing market, at every turn it felt like things could fall apart. But finally, after seven months of serious searching, everything lined up and we found a house! It feels like the perfect fit for us right now and I can't wait to get settled in our new space. I'll share more pictures soon but here's a peek at our new kitchen…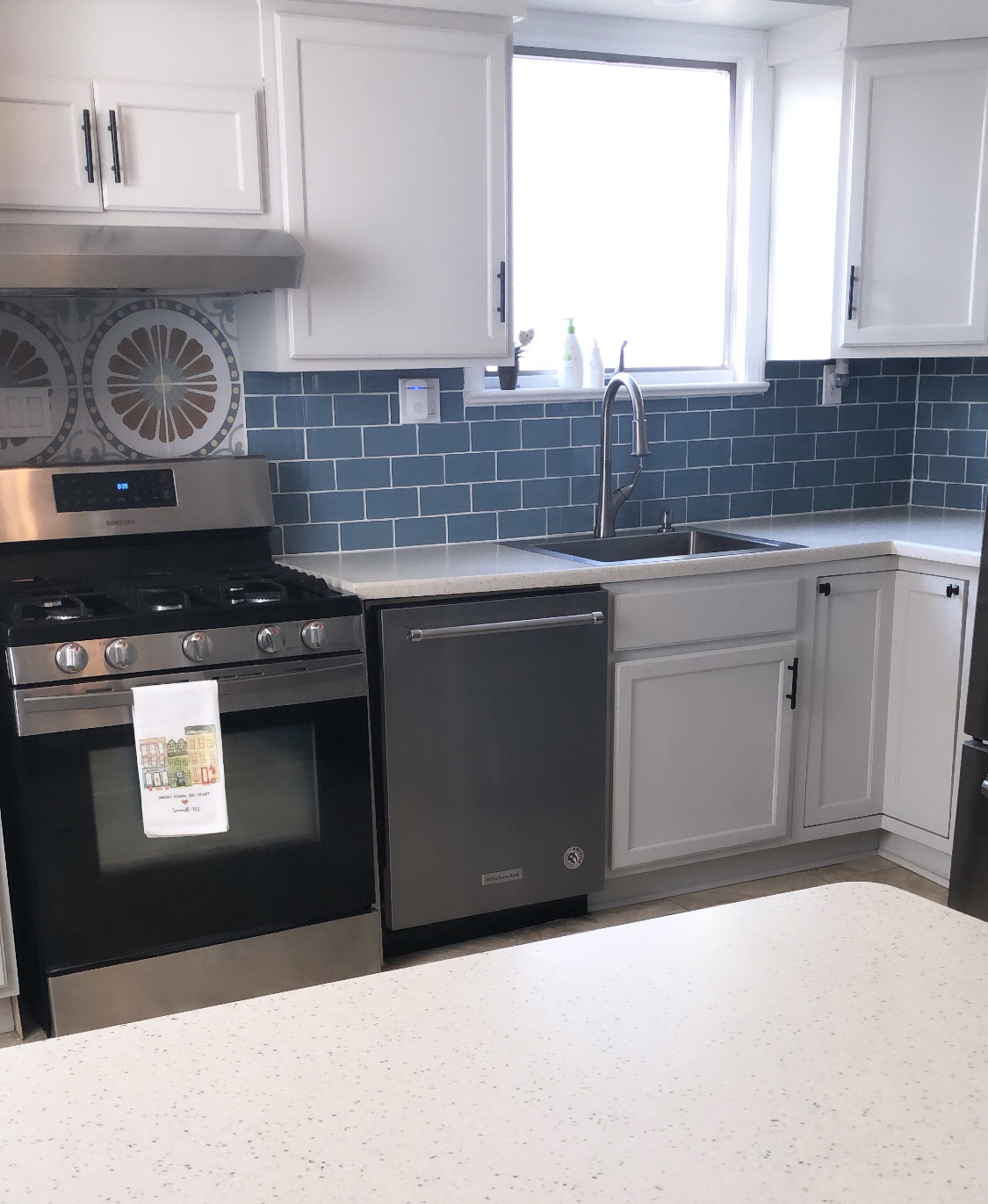 We've been trying to figure out where our next move would take us for a while now. After living in Manhattan for over a decade, we absolutely love the city, our current apartment and neighborhood of Washington Heights. But living and running a product-based business out of a one bedroom apartment has its limits, no matter how good you are at utilizing every square inch of space. And trust me – I've pushed the limits. 🤣 We both felt like it was time to grow a bit and find something that could fit the next phase of our lives. The pandemic put a pause on our search for that next place though as we hunkered down and decided to stay put through 2020. It felt wrong to abandon this city after all it's given us and I wouldn't have wanted to be anywhere else during that fateful year. But New York is coming back to life now and the energy here is going to keep moving forward, as it always does. It feels like the right time for us to do the same.
I truly believe that New York City saved my life. It sounds melodramatic but I had no idea how I fit into this world before coming here and really struggled with my mental health. Moving to this city made me feel for the first time that I wasn't alone. There are SO many people here, doing their own thing – some weird, some ordinary, some super cool, but all interesting. The first time I rode the subway during morning rush hour, I remember thinking how wonderful it is that we're all here in this train car, hurtling through a dark tunnel, each of us not saying a word to one another, but we're together. And it's perfect. I felt like I had found my place.
Since moving to the city in 2008, I've gone to school here, I got my first corporate job here, left said job and started a business here, got engaged here, made wonderful lifelong friends here, raised two cats here 😸, have seen and done so many amazing things that little Joanna would never have imagined for herself. New York is, and will always be, a magical place. It's the main reason why I chose New York City as the theme for the 2022 Favorite Things Calendar but I couldn't share that just yet. Creating all the illustrations and looking through photos of our time here felt like a cathartic and nostalgic trip down memory lane. It helped me work through all the feelings I have about making this big change and it was a way to honor this city we've been lucky enough to call home for thirteen years.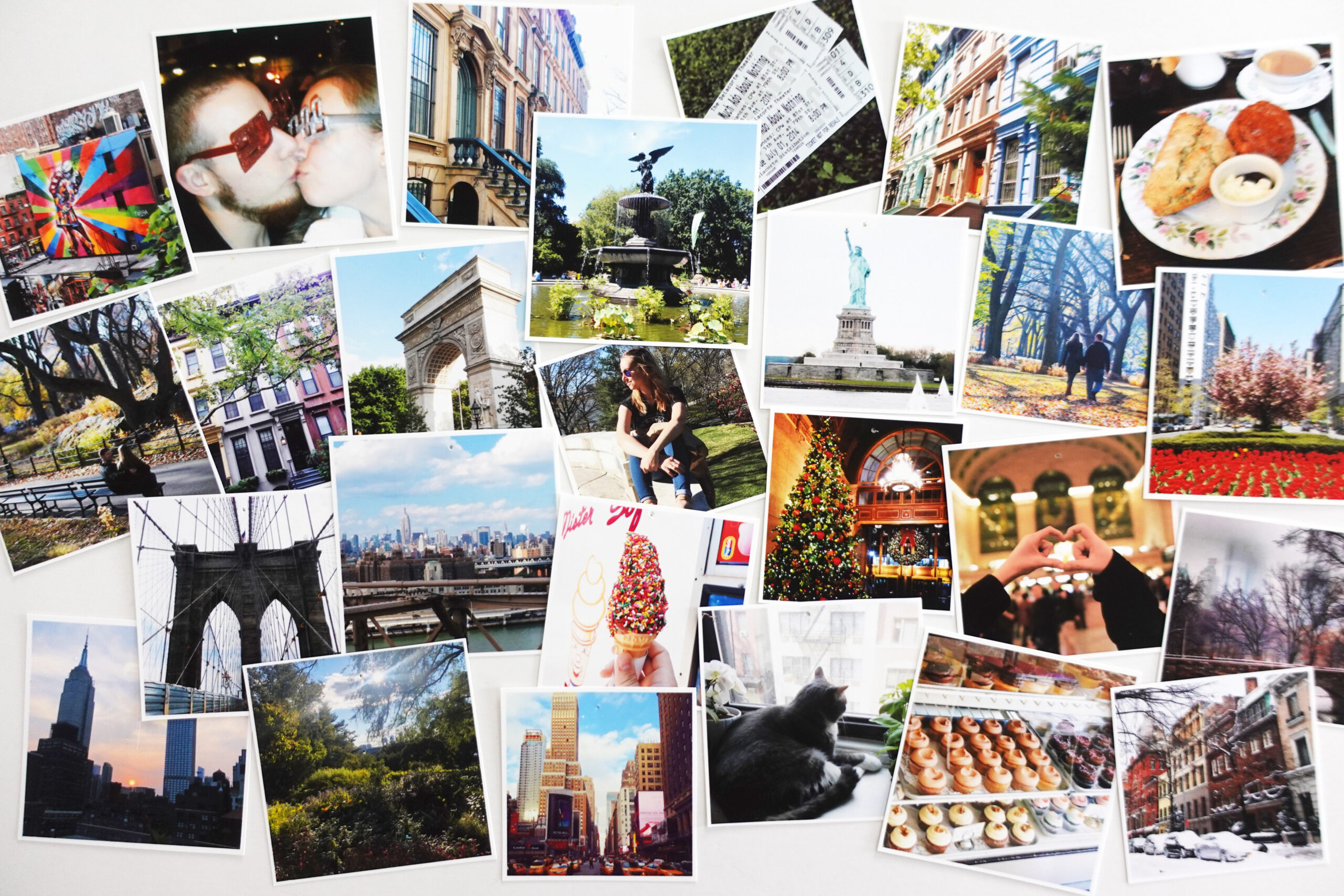 As a general rule, I never imagined us buying a house let alone moving to New Jersey. But after giving much thought to all our options and working through what our needs would be for the next 5-10 years, it really made the most sense for us. Greg has been reverse commuting for years and those bridge tolls add up 😅. That combined with my need for more studio space finally pushed us over the edge. While we were searching for a town that we liked, I would get teary eyed each time we crossed the George Washington Bridge. It seemed that everywhere we looked felt like full-on suburbia and I just couldn't wrap my brain around that after living in NYC for so long. Then we found Somerville, New Jersey.
When we visited Somerville, it was the first time during our home search that we both had a "this is it!" feeling. We fell in love with the town before we even found our house. It's super cute and the main street feels a bit like New York City. There are restaurants and shops with outdoor dining that line the street and walk up apartments above them. There is even one street that's closed to pedestrian traffic year round where they host events and festivals.
We're just shy of an hour's drive from the city with a train stop right in town that will zip me back to Manhattan if I start feeling homesick. Greg works in Jersey City a few days a week (in pre-pandemic times), so we will still very much be tied to the NY metro area. I also plan on doing markets in the city again once it's a bit safer to be in large crowds.
Things I'll Miss Most About Living in NYC:
The People
I'll miss having so many people always out and about, living their lives. I'll miss everyone I've formed casual relationships with at the local coffee shop, bodega, post office, etc and I'll miss the people I've never actually met but see everyday because our daily routines happen to be aligned. I'll miss dearly the friends I've made here (but I already have plans on how/when to come back and visit frequently!) And I'll even miss the entertaining half conversations overheard on the street by complete strangers.
Fort Tryon Park & Heather Garden
When we moved to Washington Heights from the Upper East Side seven years ago, I fell in absolute love with our local park and garden. Fort Tryon Park is a hidden gem and the best reward for trekking all the way uptown. Not only are there stunning views of the Hudson river, the Cloisters, and plenty of beautiful walking paths but the park features the most amazing garden. I've documented countless photos of blooms – from hydrangeas the size of your head in Heather Garden to the most vibrant peonies I've ever seen. There is always something blooming in the garden no matter the season. It's given me so much inspiration over the years and provided tranquility during difficult times.
The Hours
Time doesn't mean much here. There's always someone coming and going, you can hear people up doing things at all hours of the day and if you need something, there's a good chance you can find it 24/7. I've always been a night owl and the fact that I can hear plenty of other people up with me when I'm drawing into the night makes me feel like I'm not a crazy person. It's completely normal to keep odd hours and I love the comfort of knowing so many other people feel the exact same way.
The Spirit
Living through a global pandemic in New York City was hard and scary. But there's no where else I would have rather been. I think it's because we're so physically close to one another that you can't help but have a shared experience with someone else. We're all witnesses to each other's lives on a daily basis and it's that collective consciousness that propels the city's resiliency.
Living in the Center of It All
NYC really does feel like you're in the middle of the whole world colliding together. It's home to so much history and things that just can't happen anywhere else. There's a fullness to life here and almost everything is interesting.
Things I'm Looking Forward to in Our New House:
Convenience
Having a washer and dryer in the place we live is going to be a game changer. No more waiting hours for a parking spot and sitting in the car during alternate side parking, we have a driveway! There are so many things about daily life that will get just a tad easier when we move. New York is a city of schlepping and while I do pride myself on how many things I can still accomplish with my arms full, it will be nice to have a little more convenience. Not to mention – loading up orders onto a cart and covering them with tarp to trudge three blocks to the post office in inclement weather this holiday season will not be missed. 🤣
Outdoor Space
While I am sad to leave my favorite garden in the city, I'm equally as excited to start growing my own flowers. I've dreamed of having my own hydrangeas and roses someday and that dream is about to become a reality! There's actually a big white hydrangea bush out at the end of our driveway already that makes me happy. My Mom is super excited to help me plan out the garden and I'm looking forward to growing pretty things!
A New Studio
This is perhaps the most life changing for me. Since I officially began my full-time art business in 2015, I've been making it work in very little space. During the holiday season, our entire apartment turns into shipping central and there is zero divide between life and work. Having a room dedicated to my work that I can set up and know that everything is easily accessible instead of shuffling piles of boxes to get what I need is going to be thrilling!
Small Town Camaraderie
There are so many amazing small businesses and restaurants in Somerville with lots of activities in town. From what I can tell, they seem REALLY into the holidays and there's always some type of festival or fun thing going on. This Halloween, they're going all out with home decorating contests, spooky ghost tours, movie screenings, and a trick or treat festival. I'm looking forward to participating in all the things and making new friends.
Decorating Our Own Space
I cannot wait to decorate a house! I love designing rooms and figuring out the best use of space. While a lot has been up in the air and everything feels chaotic right now, it makes me so happy to think that in less than 10 days, I'll be able to get a few pumpkins for our front porch. We're also hoping to get some trick-or-treaters this Halloween and will be hosting Thanksgiving this year which I'm really excited about since last year all our holiday celebrations were virtual.
What does this mean for my art business?
Not much will change as far as how things look from the outside. This next week will be a bit hectic, though. Our closing was delayed due to the sellers not being able to move into their new home so we'll now be packing up to move right in the middle of my holiday launch. 🤪 But my Mom is coming up to help get us settled (we wouldn't have been able to do any of this without her) and set up my new studio space so I won't miss a beat. I've been prepping and planning to make the transition as smooth as possible but I know there are things that I can't plan for so just know that I'm doing my absolute best to make sure your orders get out in a timely manner!
I'm excited to be able to share more behind the scenes peeks of my business now that I'll have a dedicated space to work from. I can't wait to take you along on this new adventure with us and reveal the plans for my studio.
Thank you so much for reading this very long winded post. I felt like I needed to gather my thoughts and feelings in one place before we leave. I'm sure I'll be an emotional wreck on moving day. I'm a super sentimental person and sometimes it's all a bit too much but I'm hoping the excitement will take over and I'll be able to focus on making our new house feel like our home.
xoxo