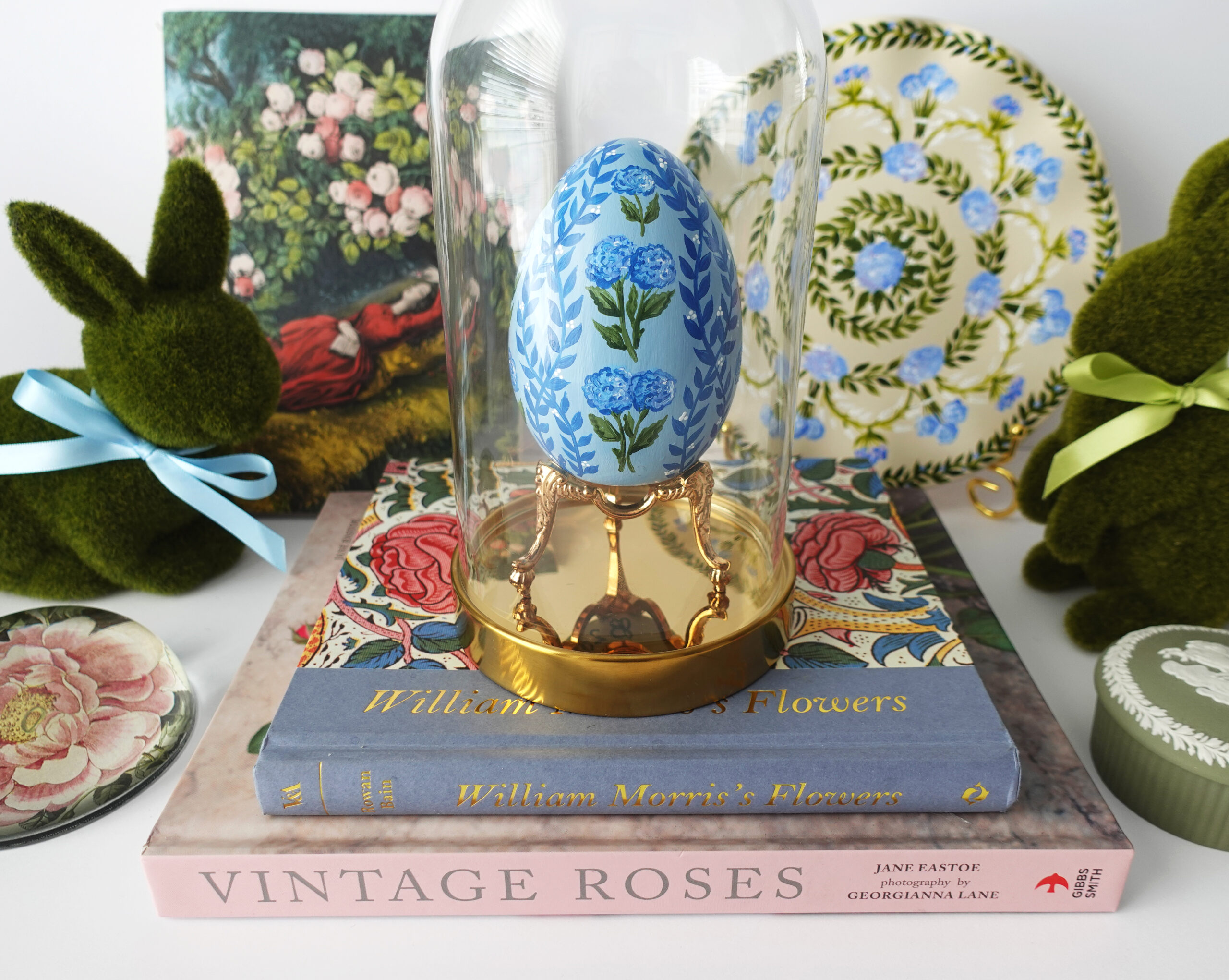 The Heirloom Egg & Plate Collection launched nearly two weeks ago and I've had the honor of sending so many hand painted beauties off to their forever homes. While these one-of-a-kind decorative plates and eggs make beautiful Easter decor, they are also lovely to keep up throughout the spring and even year round. My Mom has kept hers displayed on the nightstand since she received it so she can see it every morning. 🥰
There are an infinite number of ways to style your Heirloom Eggs, whether you draw attention to a single egg or display them in clusters. Each one arrives with its own antique gold stand but they have flat bottoms and will also sit upright on a flat surface. One of my favorite ways to make a statement though, is to feature a single egg inside a bell jar or glass cloche.
Cloches look beautiful on a spring table scape, but they are also lovely on a mantle, entryway table, or in glass china cabinet. Here are a few affordable cloche options I've found to protect your work of art from dust and debris while also showcasing all those beautiful details.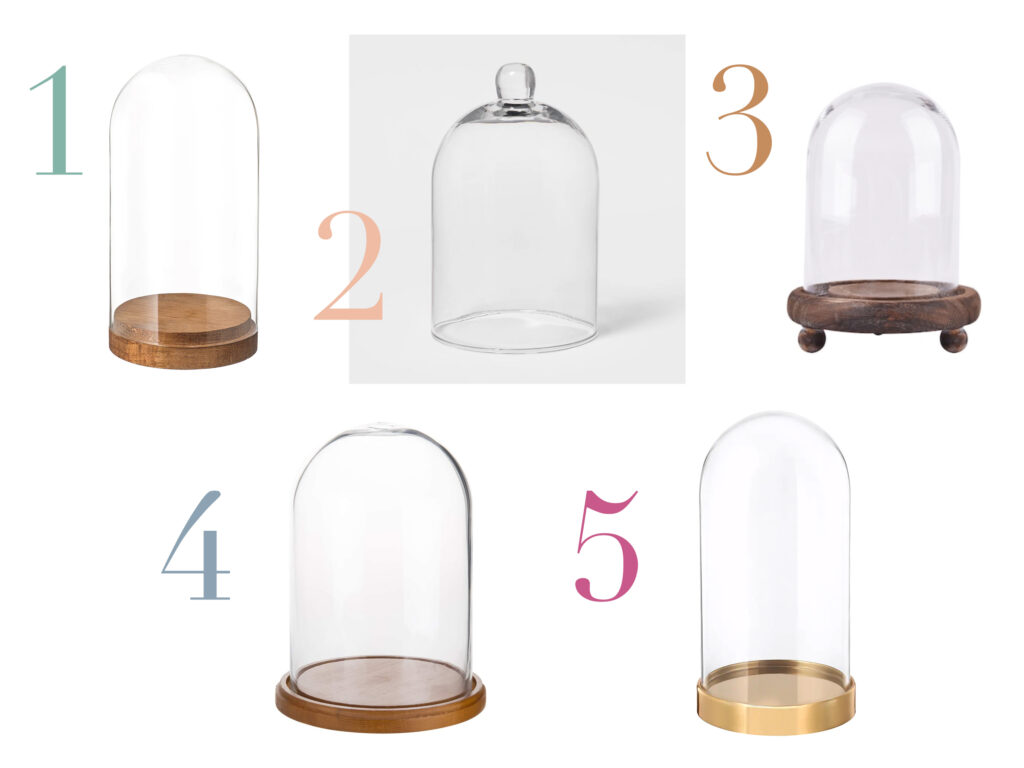 When looking for cloches that will fit the Heirloom Eggs, you'll want an interior dome dimension of at least 6.5″ tall and 4″ wide. Make sure that if the dome base has a ridge, lip, or groove, that the inside platform is at a minimum 3.75″ wide to accommodate the feet on the Antique Gold egg stand.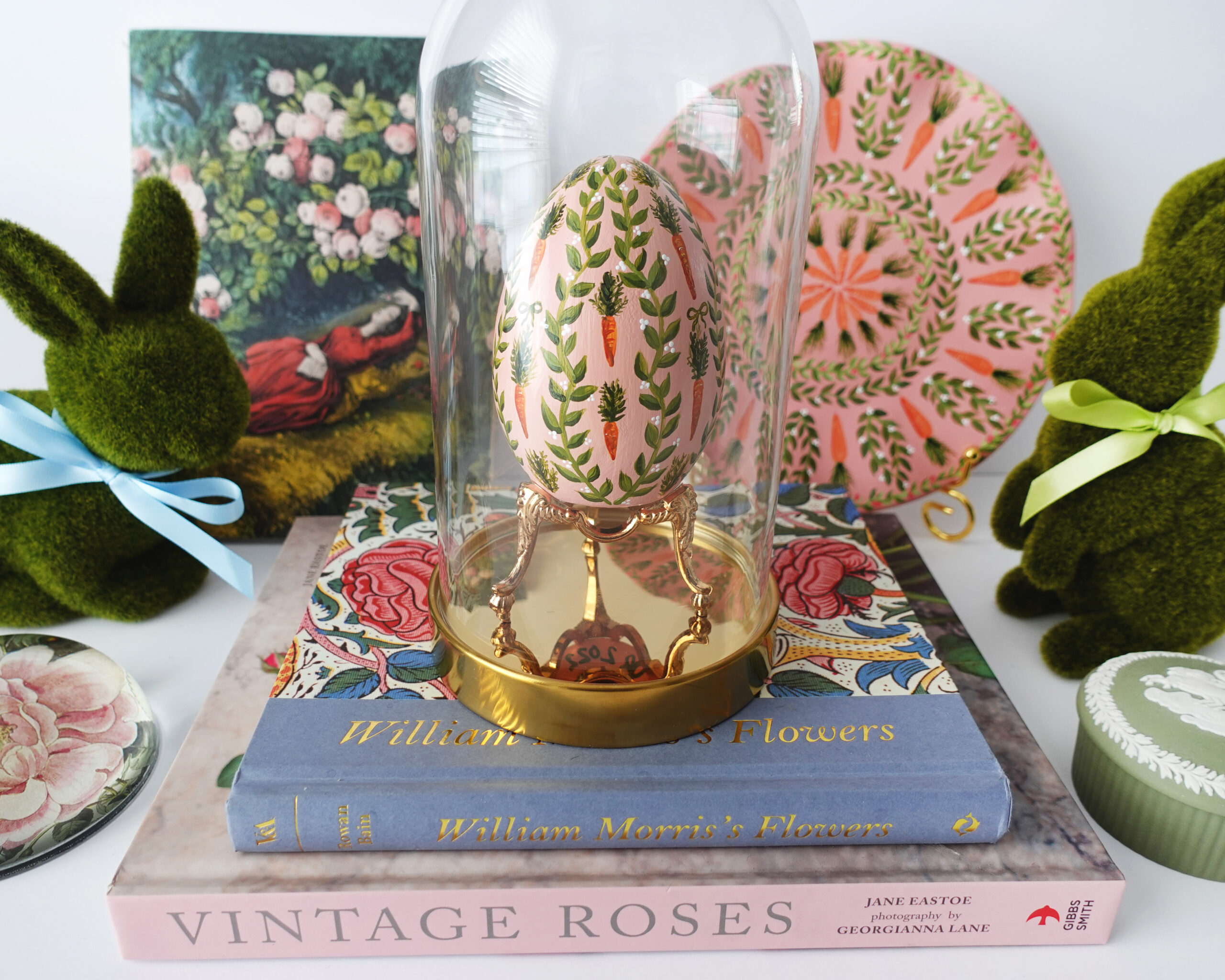 I'd love to see how you style your Heirloom Eggs! Be sure to tag me @joannabaker on Instagram when you find the perfect place for them in your space. And if you still haven't collected your favorite Heirloom Egg or Plate this year, there are still some of my favorites available in the shop. You can view the entire collection here. Happy spring!
xoxo