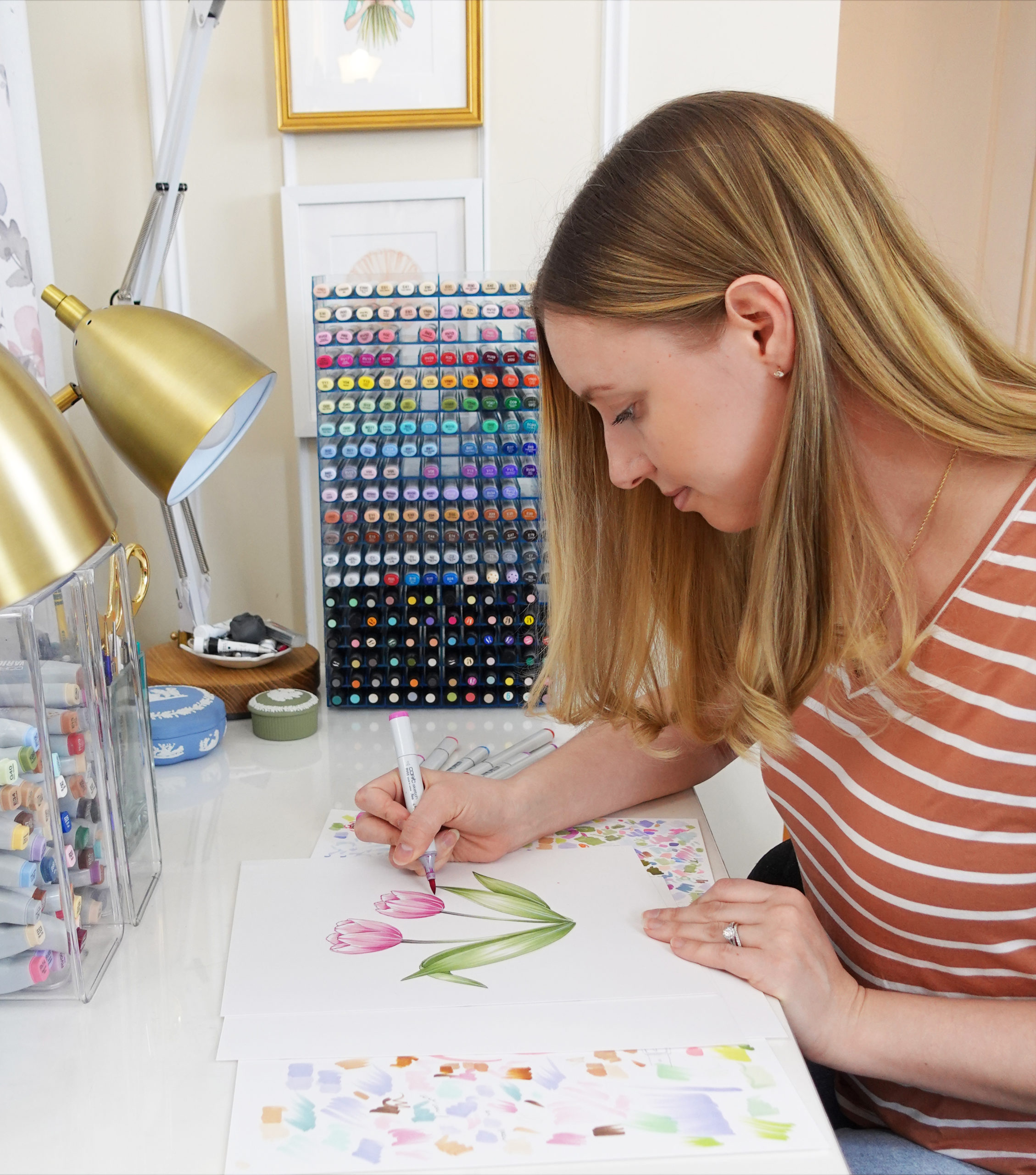 Brush tip markers are my absolute favorite tool to create my illustrations. The effects you can create with them are so painterly that often times people will mistake my work for watercolor! If you've been following along for awhile, you know that Copic Sketch markers are my favorite brand of brush markers but one question I get asked a lot by aspiring illustrators and artists is whether or not Copics are worth the investment. My answer is always an enthusiastic YES!
But I know there are a lot of artists out there who aren't quite ready to make the investment in professional grade supplies. If price is a barrier – I would never want you to miss out on the wondrous unicorn of art supplies that is the brush tip marker! So let's go over what makes them so great and which alternative brands I recommend…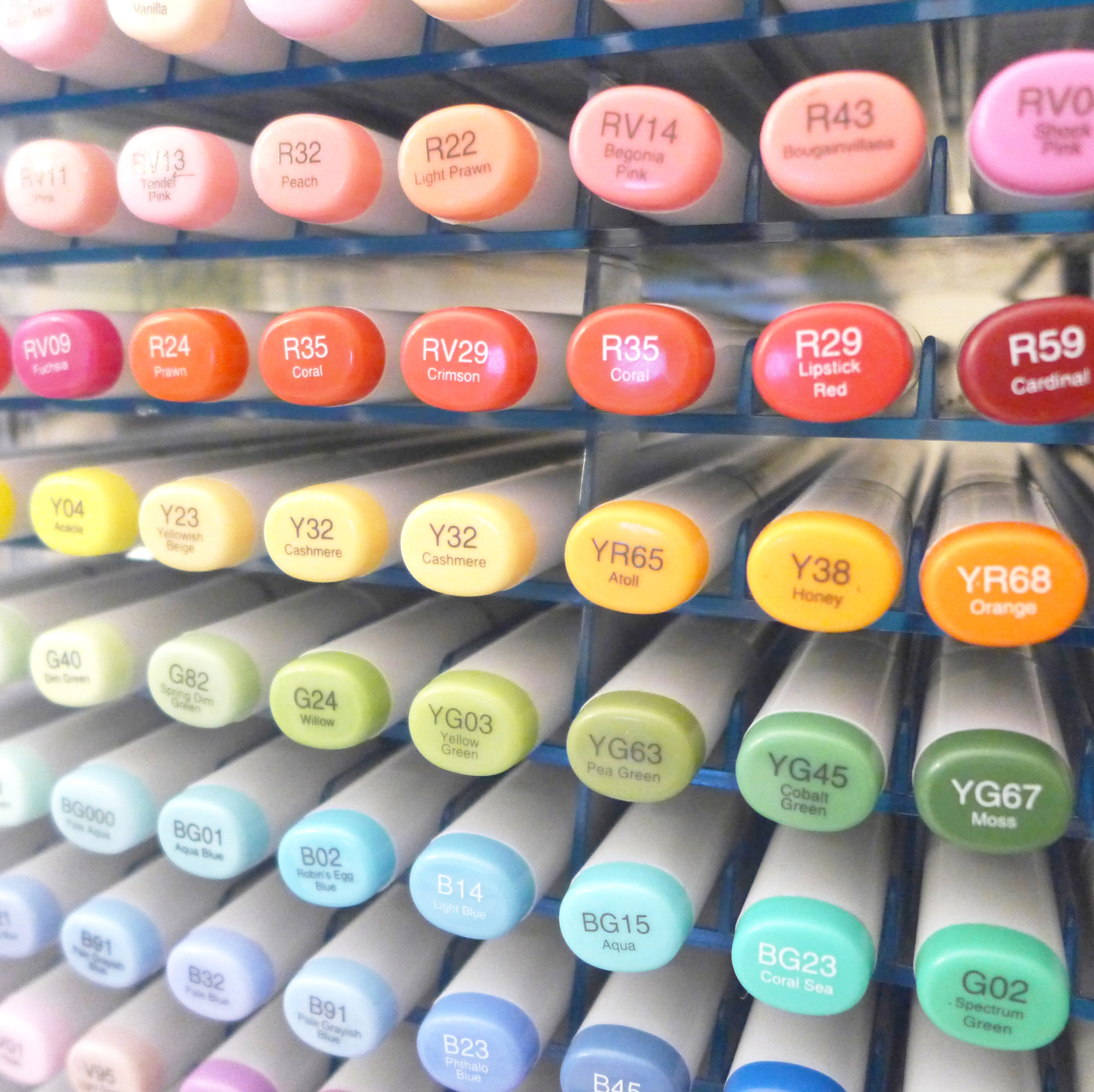 What makes brush markers so much fun? I love that you can achieve almost watercolor like effects but still have the control of a drawing utensil. The blending and color transitions will melt your heart. You can capture the tiniest of details and render a variety of textures. I was first introduced to professional artist's markers at Parsons while studying fashion design. My fashion illustration classes were my favorite out of all my design courses but it took me awhile to get the hang of markers. They are a lot different than traditional supplies like pencils, charcoal, and pastels. It wasn't until I graduated design school and started playing around with different kinds of markers on my own that I discovered brush markers – specifically Copic Sketch markers.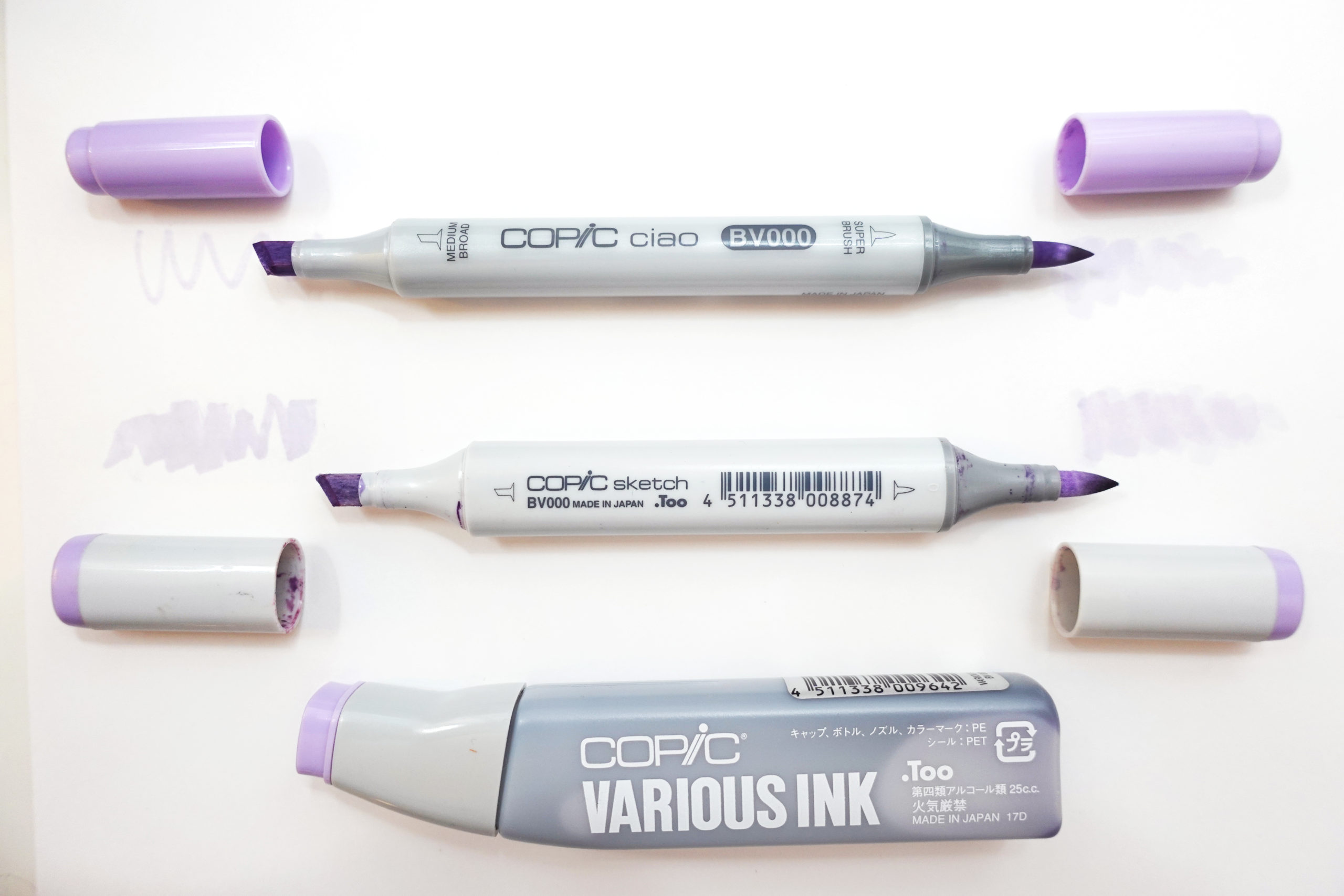 $$$$
Copic is the crème de la crème when it comes to markers. There are four different lines of Copic markers: Original, Sketch, Ciao, and Wide. Only the Sketch and Ciao have the brush tip though and that's what will really take your illustrations to the next level. The Copic Sketch markers are pretty pricey when buying individually (which is how I've built up my entire collection – slowly one by one). You can purchase them in sets but I tend to shy away from this to avoid getting colors I won't use. They are super blendable, the barrels are refillable, you can replace the marker tips and they come in a whopping 358 gorgeous colors! Copic Ciao are similar to the Sketch markers but they come in less colors and hold less ink so they a bit cheaper. Copic ink is next level, they really are the professional's choice of artist marker.
But what if you're just starting out? Maybe you have never used brush markers before and you want to see what all that magic is about without the financial commitment. I hear you! Let's go over a few alternative alcohol brush marker brands that will still work well and get you started creating beautiful effects in your illustrations.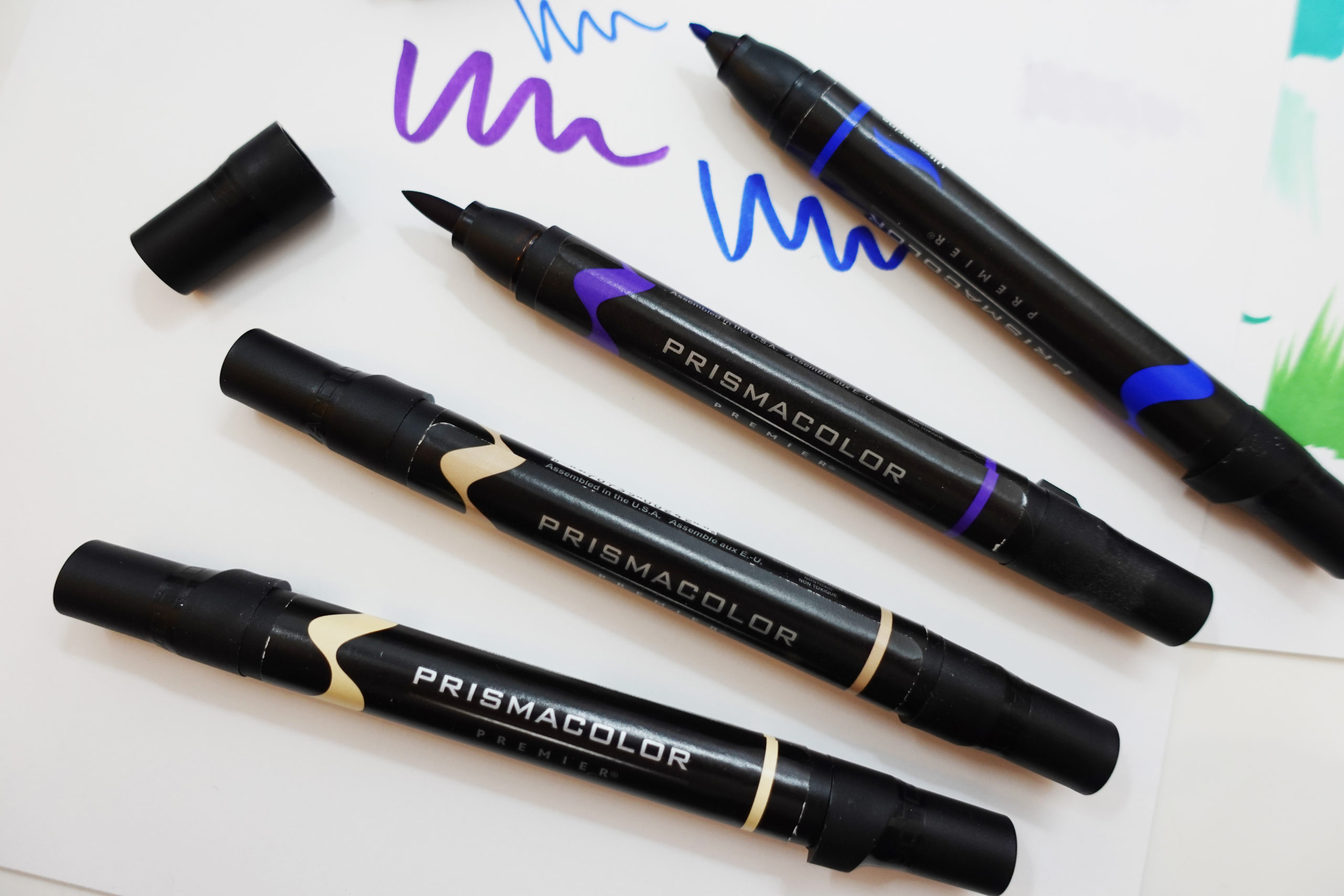 $$$
I have a bunch of Prismacolor markers from my design school days. It wasn't until they started offering a brush tip option that I considered them comparable to Copics. (The brush tip is the most important part!) The Prismacolor Premier Brush Tip markers come in 156 colors and they have the brush tip on one end and a fine tip on the other end. I have a bunch of the Prismacolor skin tones (Cinnamon Toast is one of my favorites) and I'll often switch to Prismacolor while I'm drawing if I don't have the exact color I need in my Copic collection.
The Bottom Line: I would still choose Copics over Prismacolor as the price difference between the two isn't enough to make it worth it for me. Copics are refillable and Prismacolor are not so any initial cost savings will be made up in refilling my Copics. But I do appreciate the skin tones Prismacolor offers and still use the ones I have in my illustrations.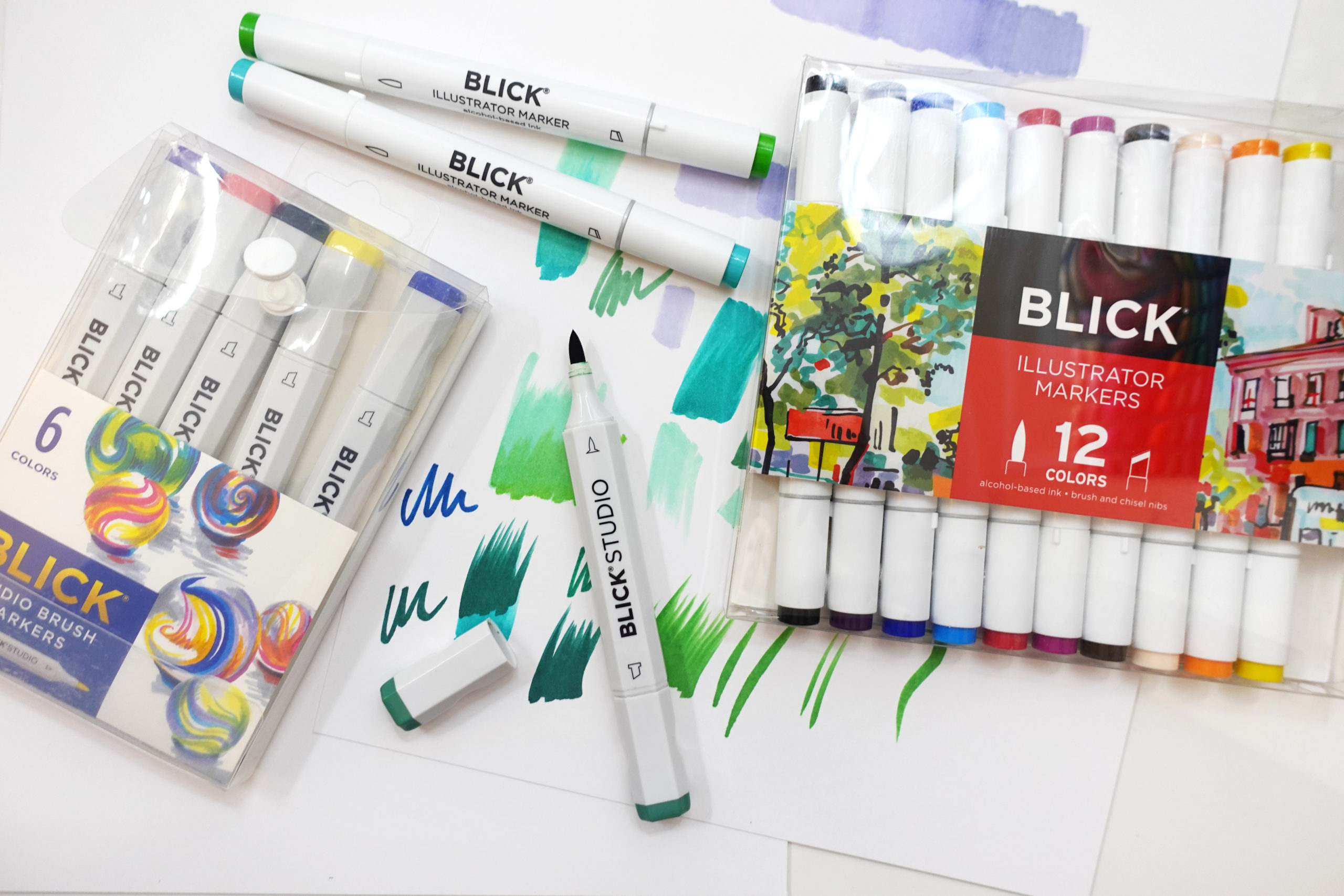 $$
Blick developed their own brush marker to compete with others on the market and they are even more affordable than Prismacolor. They come in 144 colors, have a brush tip on one end and a chisel edge on the other. I can't speak to the color range of Blick Studio brush markers as I only have a set of 6 colors, but I do appreciate the price point and the ink quality is comparable to that of Copic and Prismacolor. The have a starter set of Illustrator Markers as well that have a cylindrical shaped barrel and only come in sets but they still have the brush tip/chisel edge combo.
The Bottom Line: Blick Studio brush markers are a great option if you're looking for an affordable marker but still want to collect your colors individually. The ink is decent quality and the brush tip feels similar to Copic and Prismacolor.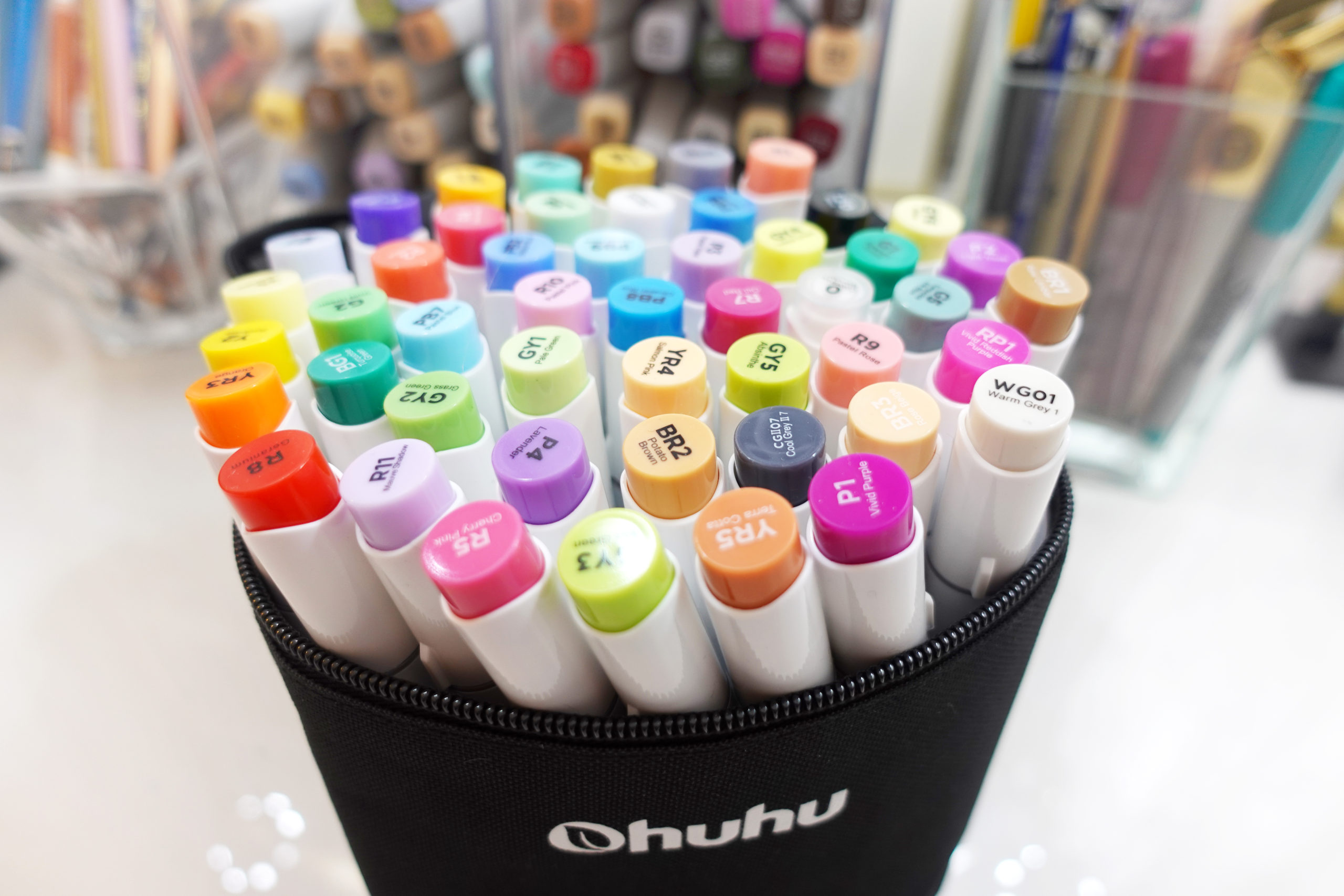 $
These super affordable markers are available on Amazon (along with many, many other comparable brands). I had to try them after seeing how many great reviews they received and recently purchased the set of 48. My initial impression: the ink quality is decent and blendable. The brush tip is a little "sharper" and pointier than the other brands but this is a minor call out that I don't think will make too much of a difference. The ink appears to blend well and the color layers great. The set of 48 has a lot of bright colors and I tend to gravitate towards the softer, more muted colors that Copic offers. (It's hard to compete with a color palette of 348 colors!)
Unfortunately you can only purchase Ohuhu markers in sets and not individual colors. This makes it a bit more difficult to blend as they have less shade variations. They come in sets of 48, 72, 120, and 168. If you buy the full set, you'll probably have a better chance of getting some softer, more appealing colors. There's even a skin tone set which is nice.
The Bottom Line: If you don't want to invest in Copic Sketch markers just yet, these are a great alternative. The color caps aren't really representative of the actual ink color so you'll need to test each color before you use them, but they are much more affordable than Copics and you will still be able to achieve all the beautiful effects that brush markers have to offer.
You can also type "alcohol brush marker" into Amazon and find a bunch of other brush marker brands that are similar in price to Ohuhu. They look to be about the same quality based on reviews so if you decide to try them, let me know what you think. I'm always interested in trying out new art supplies. =)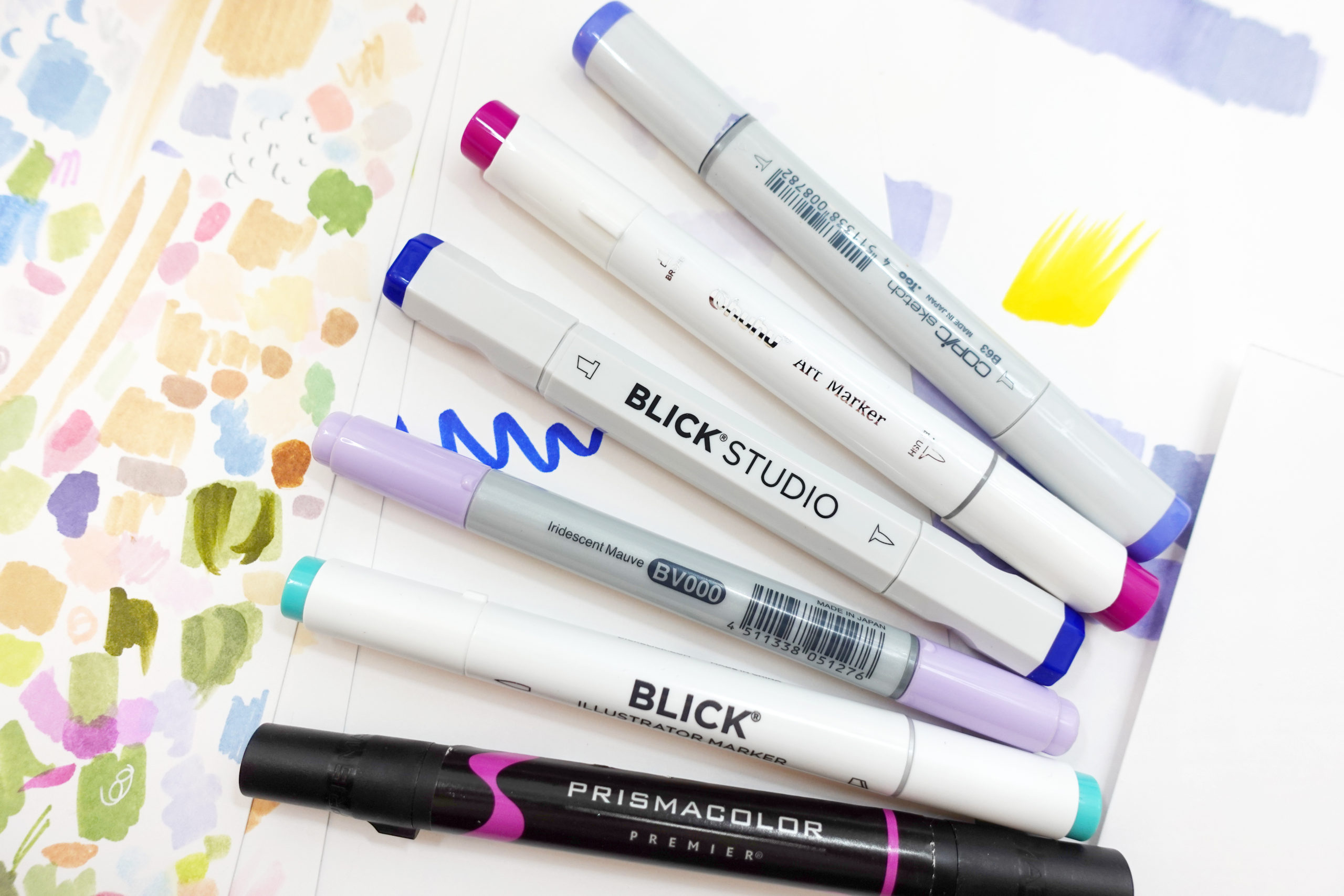 What's the best part about all these brush marker brands? As long as you're using alcohol ink markers, you can combine brush markers from different brands without an issue. Which means you can collect more affordable brush markers to start, work your way up to Copics and still use all the markers you have in a single illustration. I've never had any problems blending my Prismacolor and Blick Markers with my Copics which means I have that many more colors available to use in my illustrations, yay!
I hope this post helps you decide which brush markers are the right fit for you. They really are such a fun medium to work with and I hope this inspires you to kick start your brush marker illustration journey!
xoxo