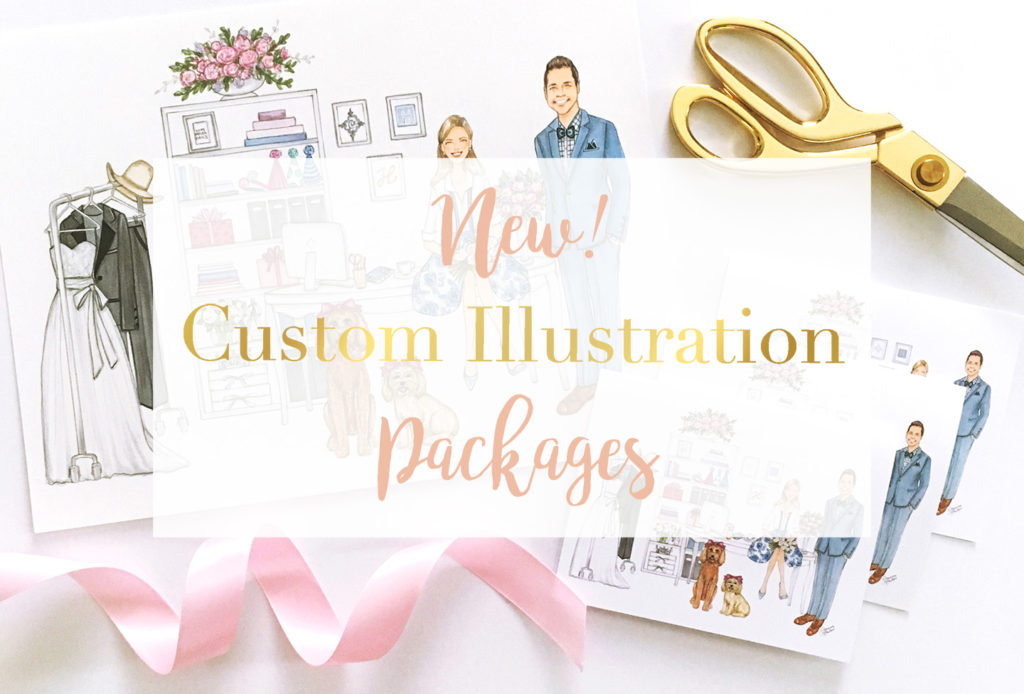 Hooray, hooray! I've been meaning to update my website for awhile now with more information about the custom illustration process. And today's the day that it's ready to debut on my site! Click the custom illustration tab on my top menu to learn about how the commission process works, browse custom illustration packages, and submit the custom illustration questionnaire to receive a personalized quote for your project within 48 business hours. Woohoo!
Hopefully this will make the inquiry process easier, give you an idea of what to expect and how much a custom piece will cost. I've created illustration packages for all of my most popular commission projects. You can now request a custom quote for just about anything, from pet and family portraits, to individual figure and detailed illustrations to wedding invitations and more! While these packages are for personal use only, I also have a section of my website devoted to commissions for brands and professional use.

I absolutely love working with all my clients to create personalized artwork that they will cherish for years to come. And I'd be happy to tailor an existing illustration package to fit your needs. So without further ado, hop on over to my Custom Illustration Process page to learn how it all works. I can't wait to see what custom projects you have in store for me!
xoxo