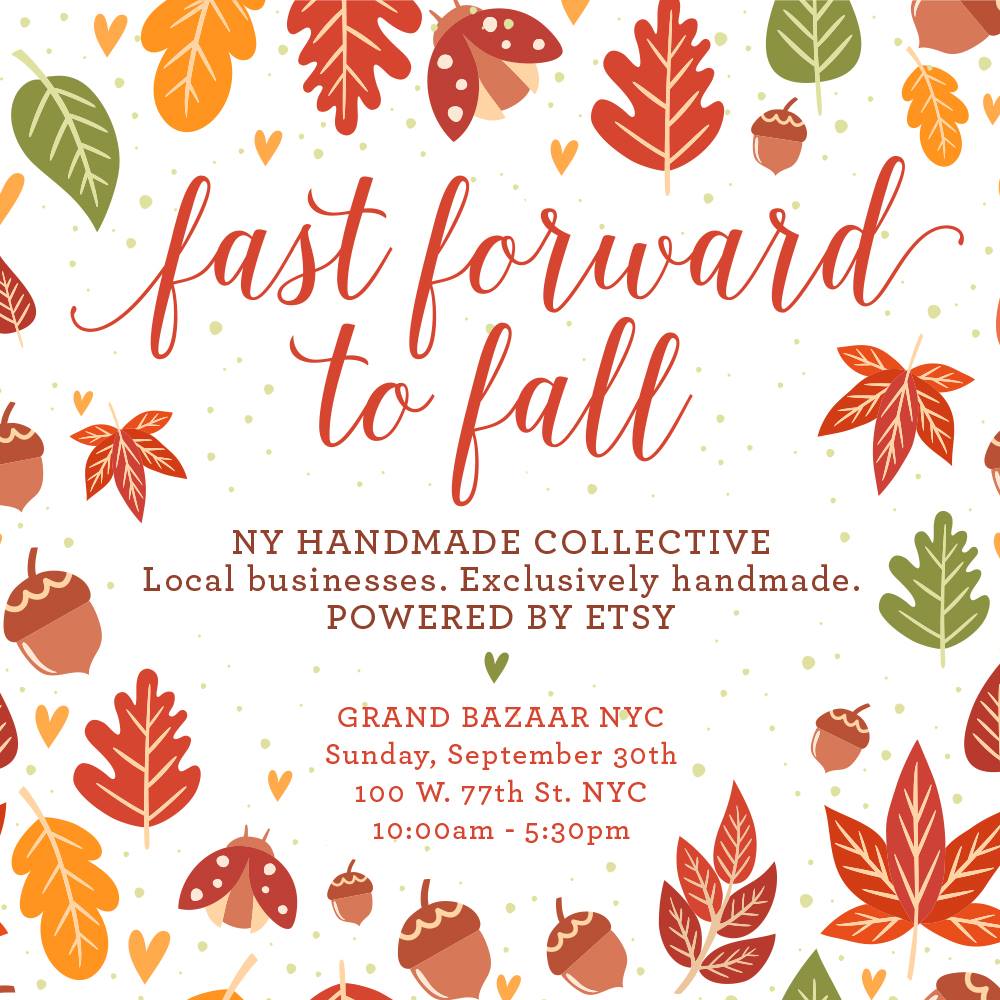 Happy Wednesday!! Fall is gearing up to be busy as usual, but I love the excitement! Thanks so much to everyone who already purchased their Favorite Things Calendars and Planner Stickers =) It always makes me happy to ship out new orders on launch day. Your enthusiastic feedback on Instagram, via e-mail, and on Facebook has given me all the warm fuzzies… you all are the best!
There are three days left until the Fast Forward to Fall Pop Up Shop with NY Handmade Collective and Grand Bazaar. I just got some new Fall mugs (they'll be hitting my Etsy shop and online store next week) and will have a limited supply with me for you to shop in person along with Fall prints, stickers, and the Favorite Things Calendars! Be sure to mark your current calendars for Sunday, September 30th from 10:00am to 5:30pm and plan to get there early. My booth will be right by the front entrance this time and I don't want to sell out before you get there! The Fast Forward to Fall Pop Up shop will be at the corner of 77th and Columbus in Manhattan.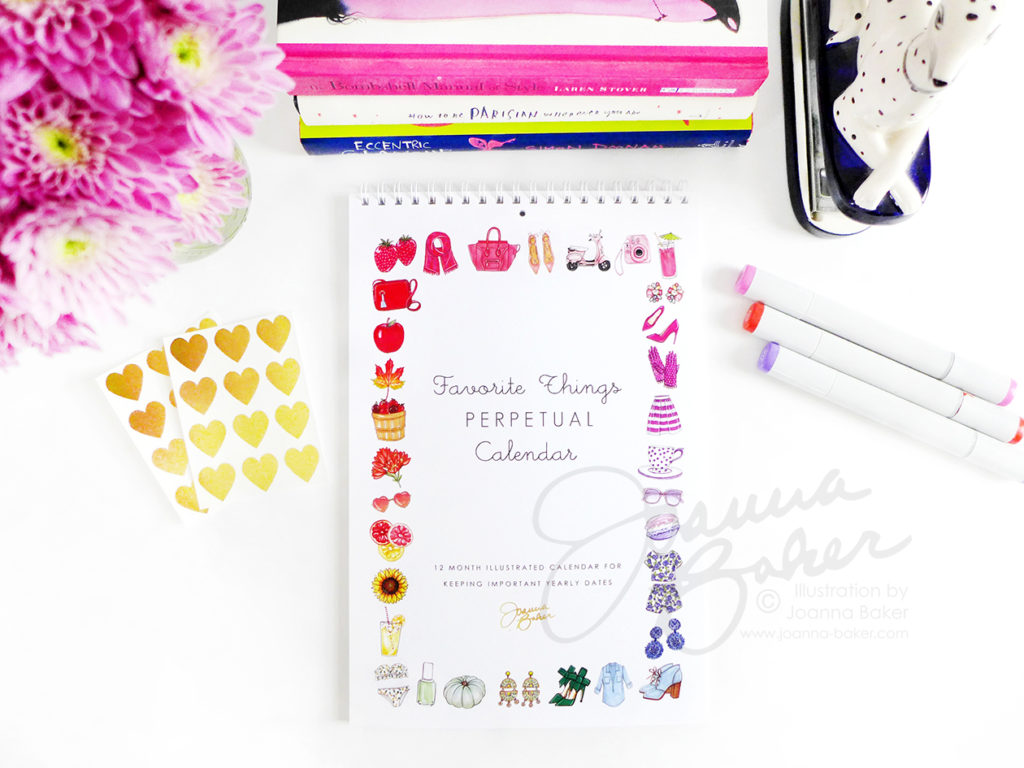 And to give this Wednesday a little something extra, I just launched my brand new Favorite Things Perpetual Calendar! The beautiful rainbow covers make me so happy and inside they're packed with over 250 little "Favorite Things" illustrations.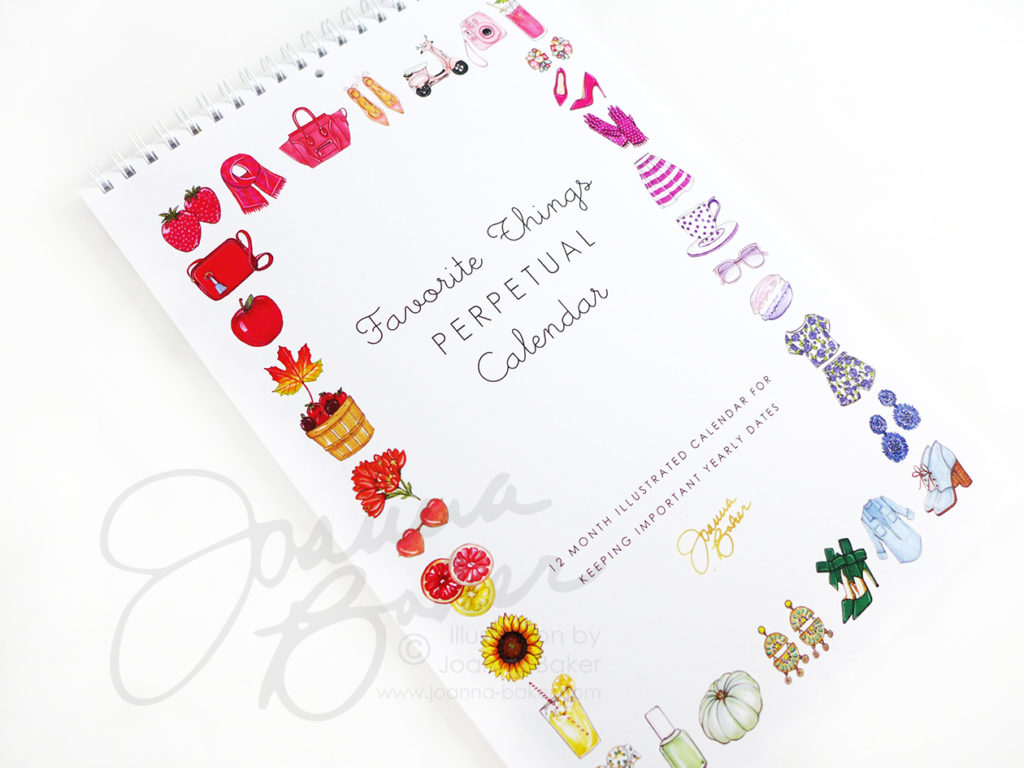 This calendar is special because it never goes out of date! Keep track of all your most important events like birthdays and anniversaries year after year. There's space to write next to each day and a few lines at the bottom of each month to make yearly notes.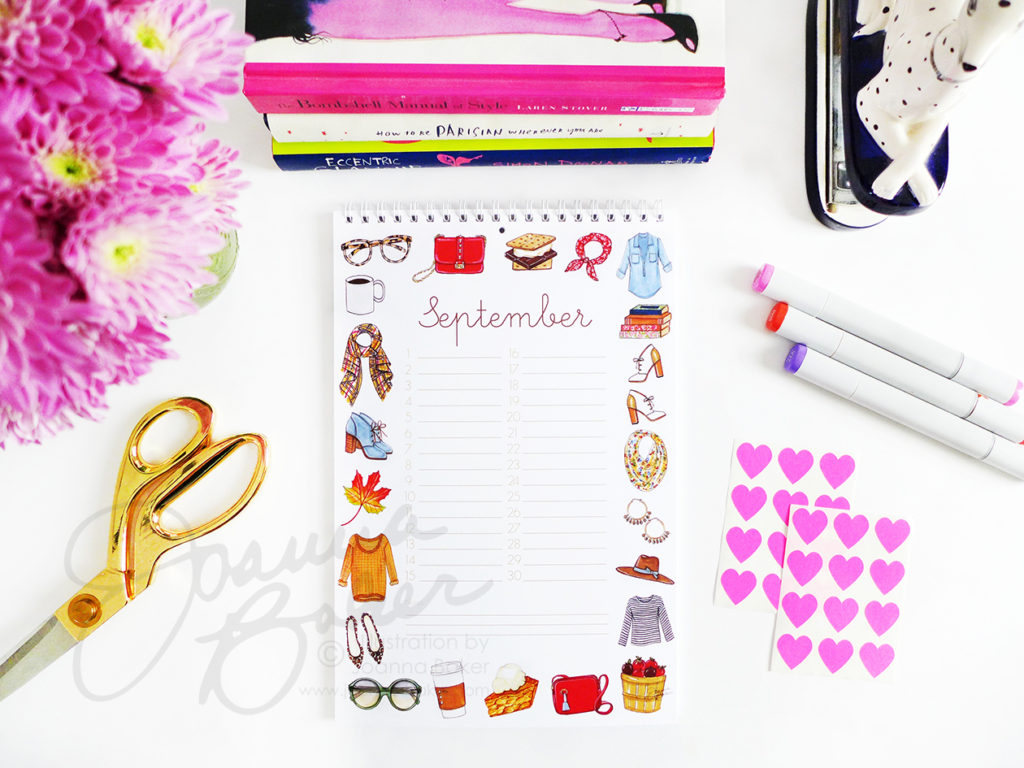 I hope you love your new calendars, remember that all orders placed by Saturday at 11:59pm EST will receive a FREE sheet of Fall Favorites Stickers with their purchase. =) I'm looking forward to meeting you on Sunday!!
xoxo,
~ Joanna <3