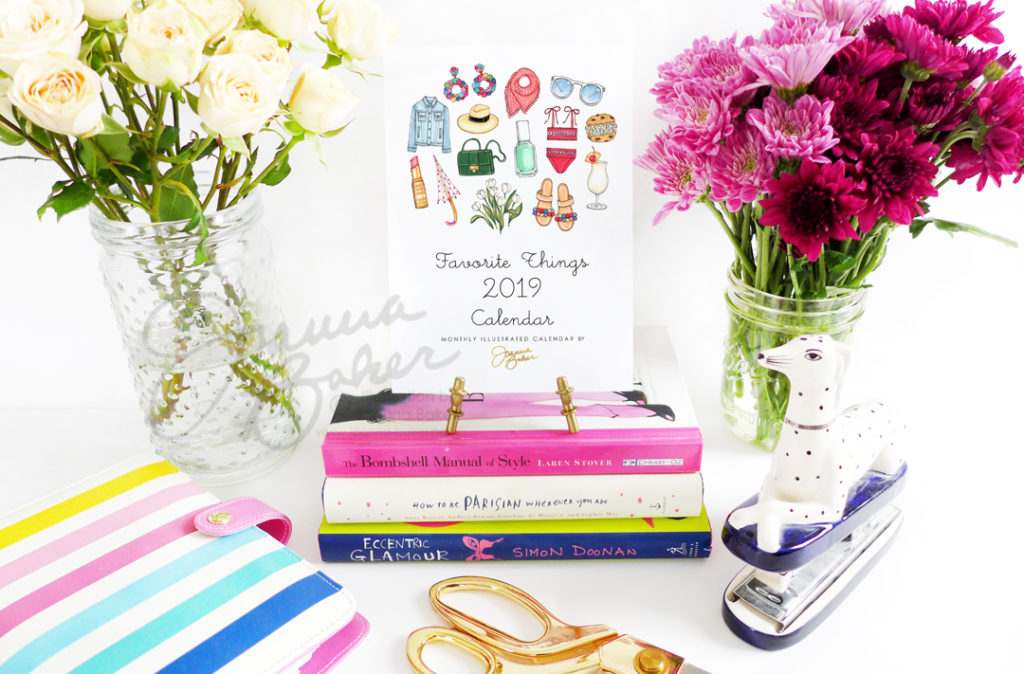 The Favorite Things 2019 Calendars have arrived!! I'm thrilled to share the fourth edition calendars with you today. When I picked them up from the printer last week, I couldn't wait to flip through each month and see how everything looked together. The colors are so bright and happy, it'll make for the perfect gift this holiday season!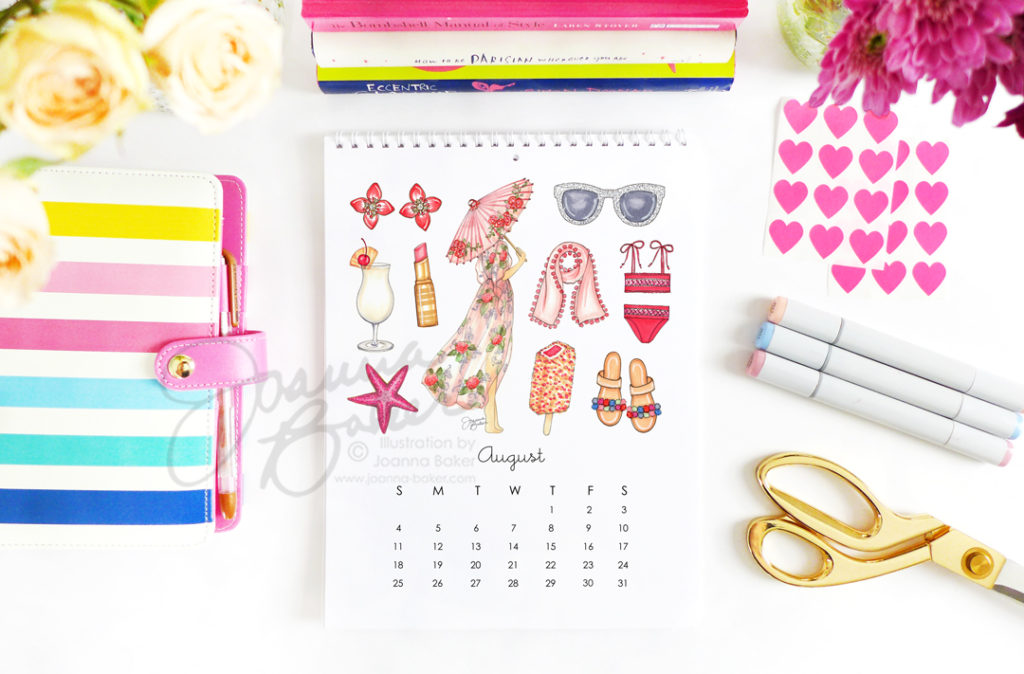 As I mentioned before, the calendar is available in both a wall calendar and desk calendar version. The wall calendar measures 8″ wide by 10 1/2″ tall and features white spiral binding as well as a hole for hanging. The desk calendar measures 5″ wide by 7″ tall and comes equipped with a bamboo inspired gold easel and logo gift box. Due to popular demand, I'm offering desk calendar refills this year too! If you already have an easel from last year, you can now buy just the calendar refill pages without an easel or gift box.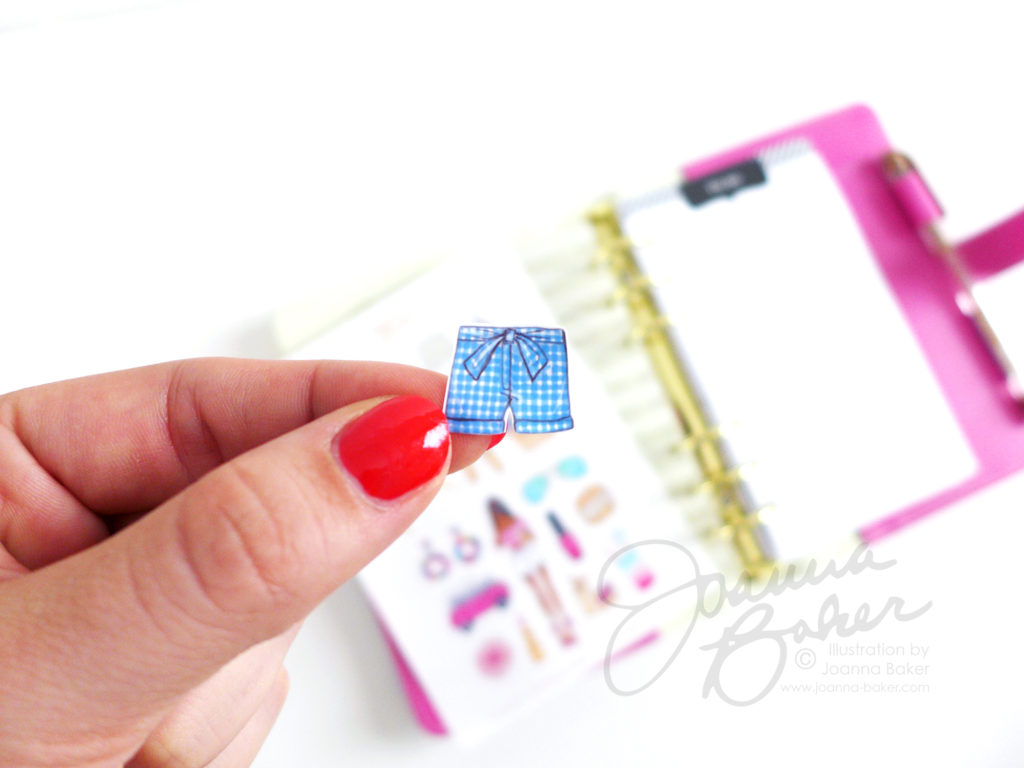 In addition to the calendars, the 2019 Favorite Things Planner Stickers are also now available. All the illustrations from the calendar have been turned into THE CUTEST planner stickers for adorning your agenda books, hand written notes, cards and more!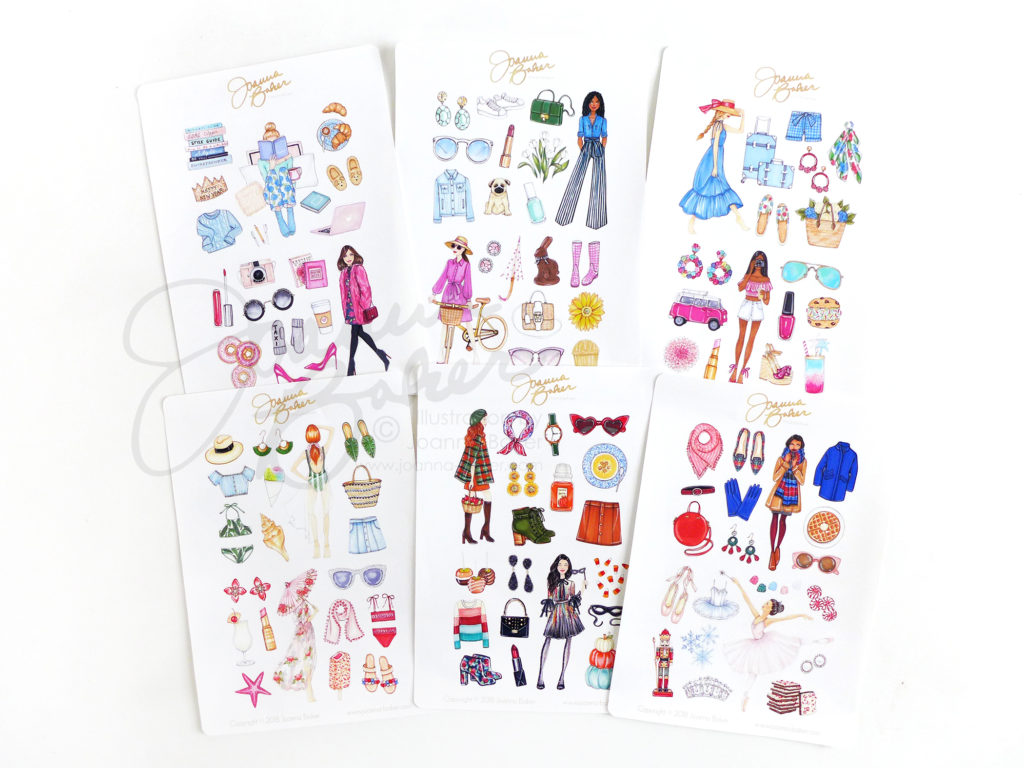 To shop the calendars, visit my website or head to my Etsy store. If you'd rather shop in person, I'll have my calendars along with a preview of my upcoming fall collection (new autumn inspired prints, mugs & stickers) THIS SUNDAY, September 30th at the Fast Forward to Fall Event with NY Handmade Collective.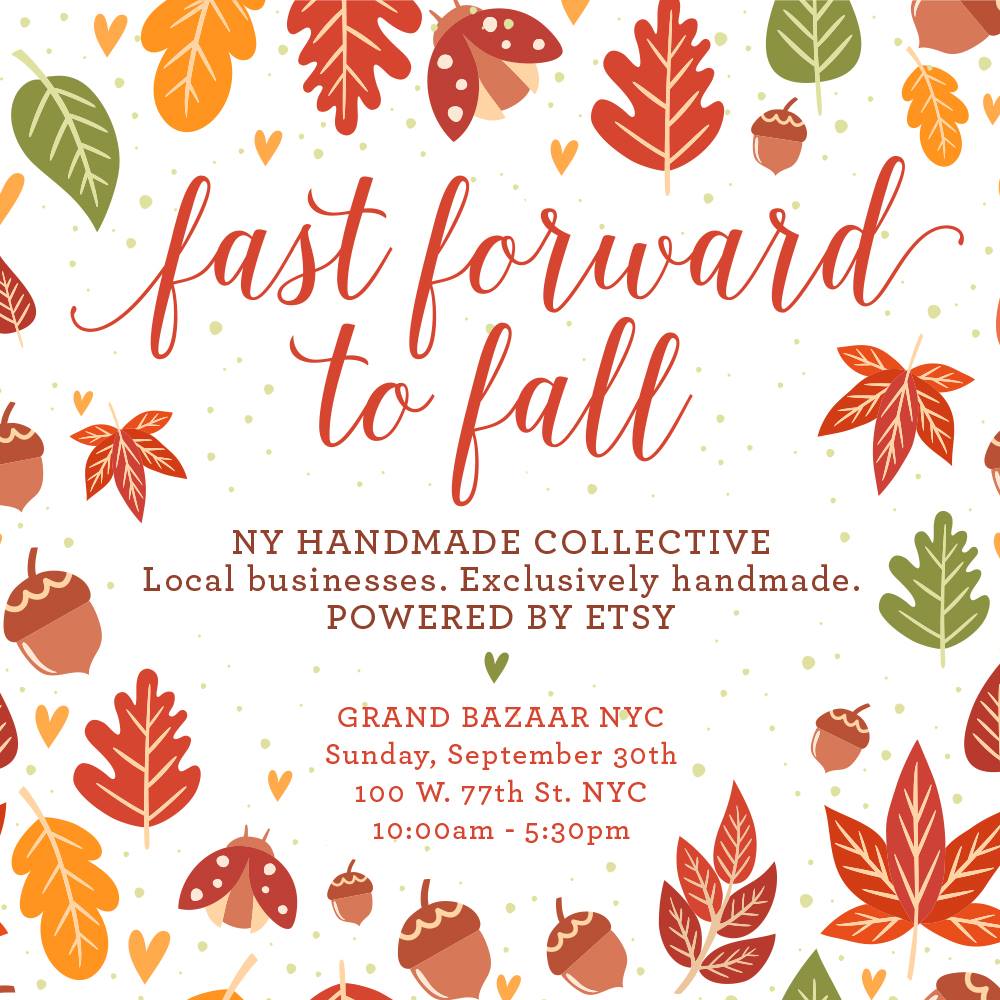 And if that weren't enough excitement, I'm revealing a brand new perpetual calendar on Wednesday that features over 250 little illustrations. It's a great way to remember birthdays, anniversaries, and other reoccurring dates year after year. More to come on that soon, so stay tuned!
I want to thank each and every one of you who has reached out during my calendar sketching process and given me so much positive feedback and encouragement. It's quite the project each year and I so appreciate all of your kind words and enthusiasm for my calendars and new artwork. It really does mean the world to me to be able to create art that brings joy =) As a special thank you, I'll be giving away a FREE sheet of brand new Fall Favorites Stickers to those who purchase a calendar during release week (now through Saturday, September 29th)! Have a wonderful week ahead!!
xoxo,
~ Joanna <3