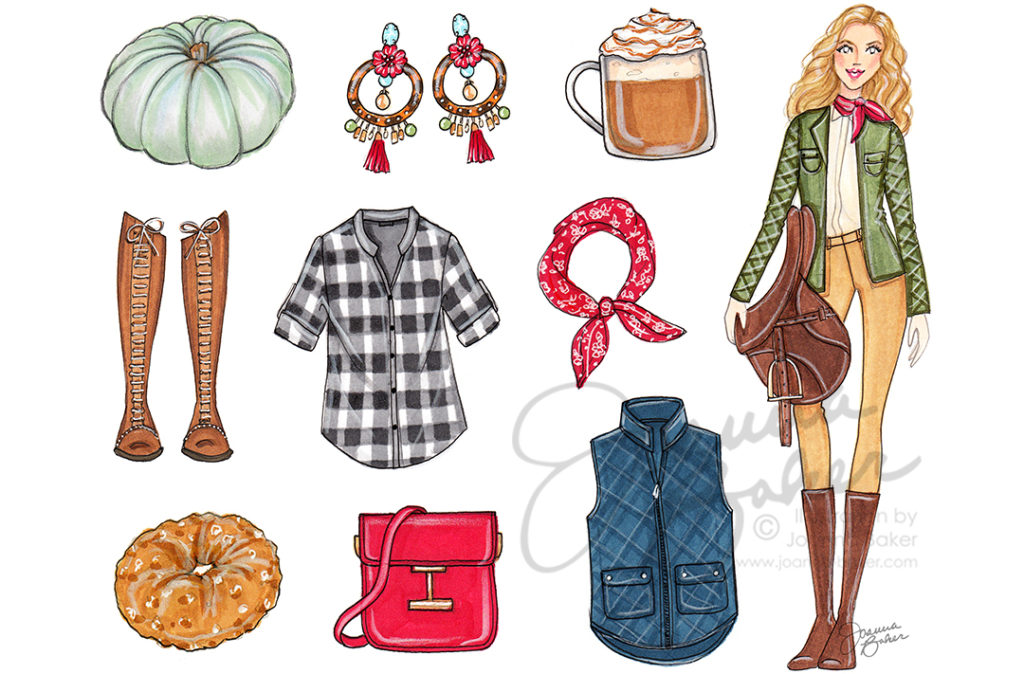 A day late, but there's still time to wish you all a happy new month! Don't forget to switch your Favorite Things Calendar to October! In my mind, this month means it's officially fall and I can't wait to see the leaves start changing on the trees and the temperatures dip below 60 degrees during the day…
October is one of my favorites… there's finally relief from the summer humidity and I start craving all those nostalgic fall things: hot apple cider, cozy sweaters, pumpkin and apple picking, apple cider donuts, road trips upstate to see the colorful foliage.
And I have more Pop Up Shops scheduled for this month as well. I'll be at the NY Handmade Bazaar on October 14th as well as the Sweet Treats Bazaar on October 21st. Both will be on the Upper West Side at 77th and Columbus from 10:00am-5:30pm. Be sure to mark your calendars!
And stay tuned for the reveal of my latest fall collection tomorrow, as all my new fall mugs, stickers, and art prints will finally hit the shop. Have a great rest of your week and happy fall shopping!
xoxo
~ Joanna <3
SaveSave
SaveSave