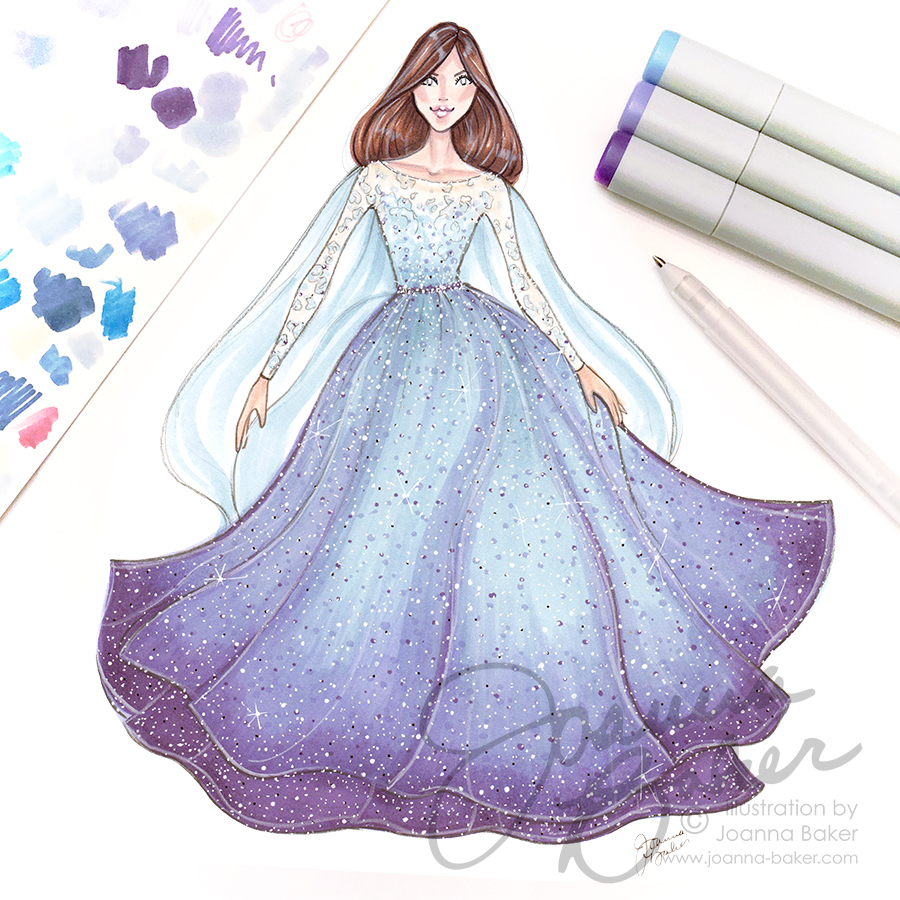 Back in December, the team at Copic Marker (my fav brand for artist's markers) reached out to me and asked if I'd like to participate in an art challenge inspired by their color picks for January: BV02, V17, and B91. Of course I said yes! They sent over the three markers to inspire my creativity and to create an illustration in my style for the art challenge…
I sketched my idea over Christmas break so I was in a snowy state of mind. My go to sketch inspiration is always a gorgeous gown which I thought would be the best way to represent my style. I spent most of the time blending the three colors in the dress to create an ombre effect and then used a white gel pen to create all the little sparkles.
Thanks so much Copic Marker for including me in your January art challenge! You can see some of the other artists who participated here.
Have a good rest of your week, lovelies!
xoxo,
~Joanna <3
SaveSave