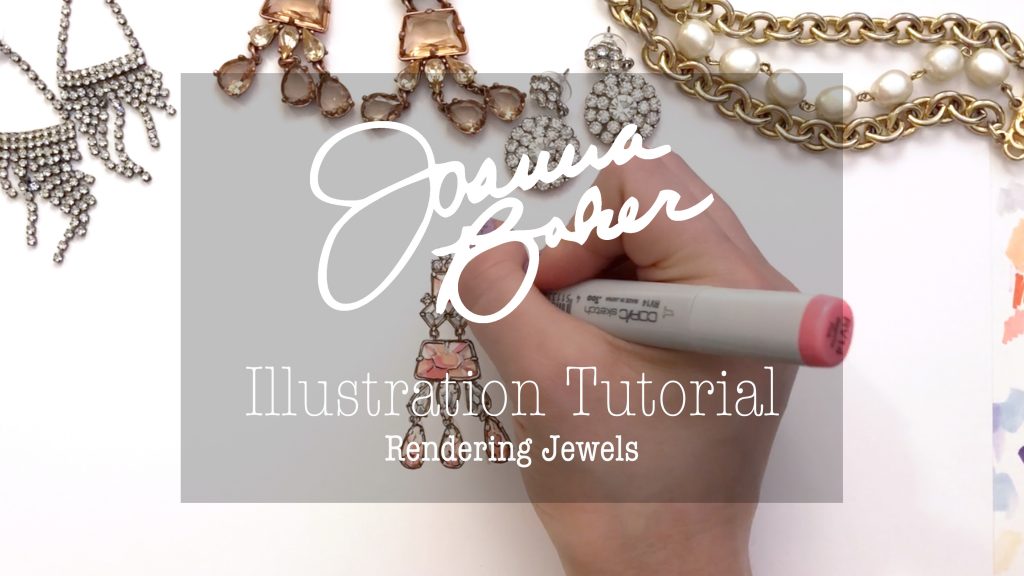 Hi friends! I'm here with a blog update to make sure you catch my latest illustration how-to video up on my YouTube channel. This one's all about how I render sparkly jewels…
In the tutorial, I go step by step and share how I illustrate all the little facets and highlights to give the effect of sparkle and shine.
For this tutorial I used:
Copic Markers: N1, N2, N3, E23, E37, R02, R22, RV14
2H Pencil Micron .005 Pen
Gelly Roll White Gel Pen
Windsor & Newton Designers Gouache in Permanent White
Princeton Select Shortliner Paint Brush in 10/0
I hope you find all my tips and tricks helpful when creating your own illustrations! Let me know what you think of the tutorial and be sure to subscribe to my YouTube channel so I can keep making more =) Without further ado… here's the video!
xoxo
~Joanna <3