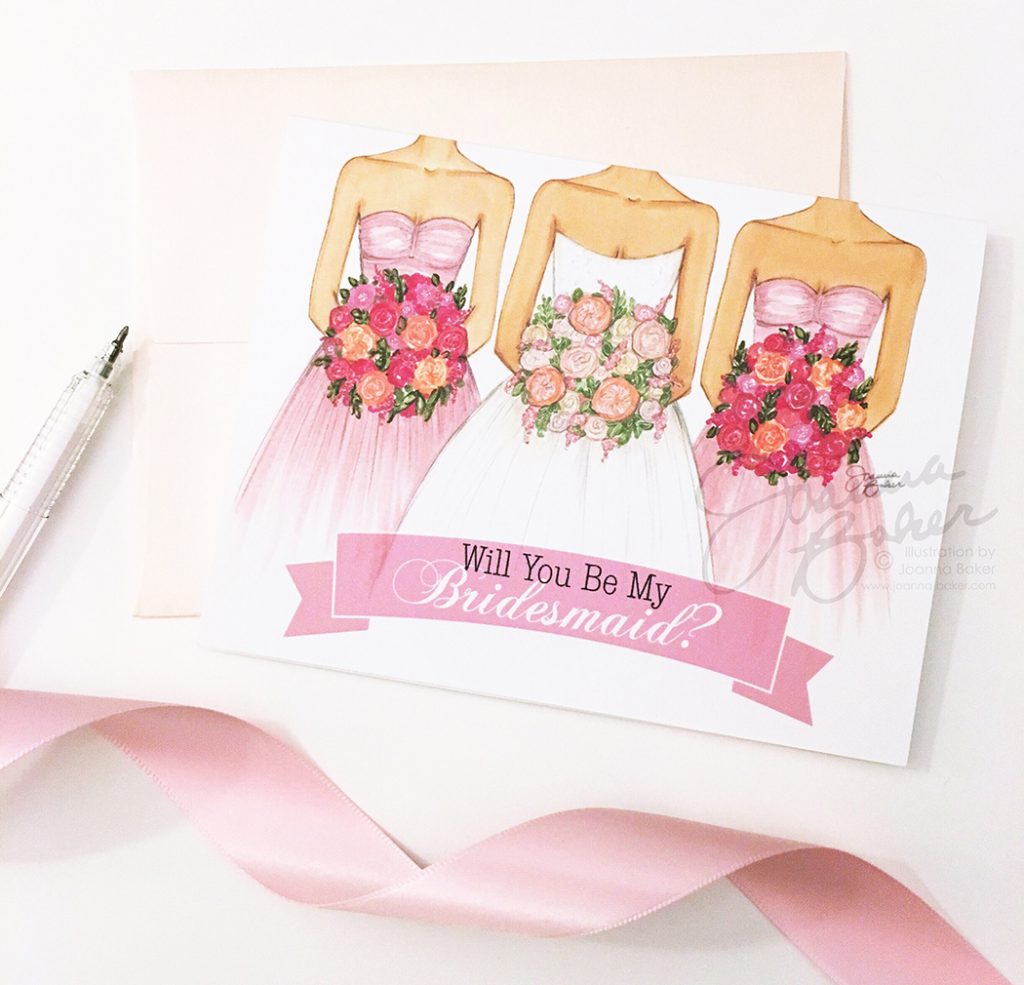 Happy Monday, lovelies!  This week is an exciting one because I'm busy working on the final touches to my new bridal & weddings collection which debuts a week from today!
I've been sharing sneak peeks on Instagram and Snapchat over the past few days and can't wait to reveal the entire line. This week will be packed with photoshoots and prep work to get the collection up and running live on August 1st in my online and Etsy shops.
I'm thrilled to share this with you all as I've been thinking and dreaming about creating a wedding collection for quite some time now. When I got engaged nearly four (gasp!) years ago, I dove head first into planning and ended up designing the menus and signs for our reception. I really loved creating something unique for our special day and I've enjoyed designing this collection just as much for you!
One thing that I really like about this line of illustrations is that the skin tones and hair colors are customizable. You can mix and match them to look like you and your bridesmaids which makes popping the question to your best gals extra special!
I will be sharing more behind-the-scenes of my photoshoots and prep for the release all this week so be sure to follow along on Instagram (@JoannaBaker) and Snapchat (@JoannaLBaker). Have a lovely week, everyone!!
xoxo
~Joanna <3