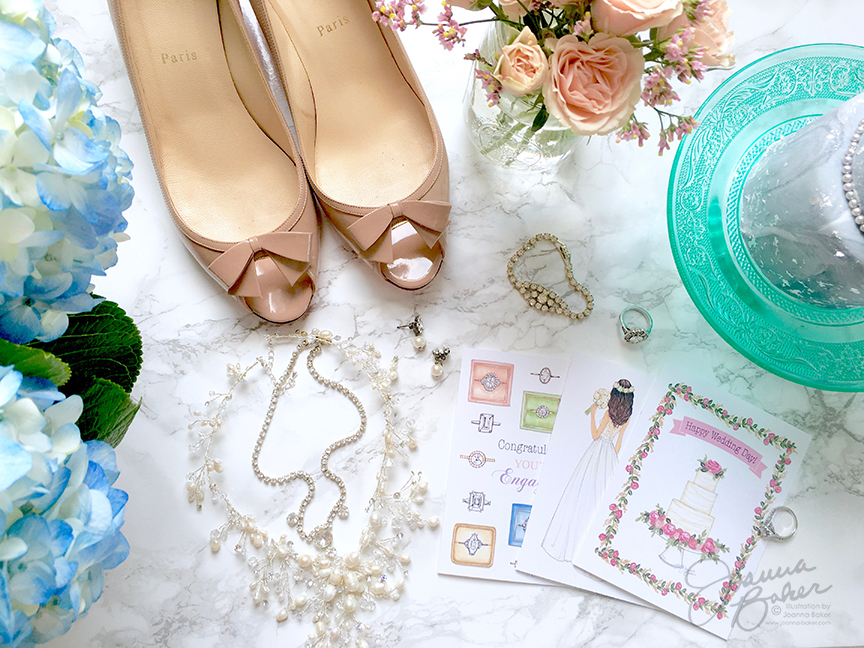 I'm absolutely thrilled to finally reveal my latest project! I've been wanting to illustrate a wedding collection for so long and am happy to announce that all my new products are now published!! Everything is available in my online shop and Etsy so be sure to have a look and let me know what you think! Continue reading for more photos from my amazing collaboration shoot with Chicky Treats plus a surprise announcement!
I think what I love most about the wedding collection is that all the brides, grooms, and bridesmaids can be customized with different hair and skin tone colors so you can mix and match them to look like your bridal party. I get a lot of questions about customizing the fashion prints in my shop with certain hair/skin color combos so having multiple options was a no brainer! I love this semi-custom maid of honor card...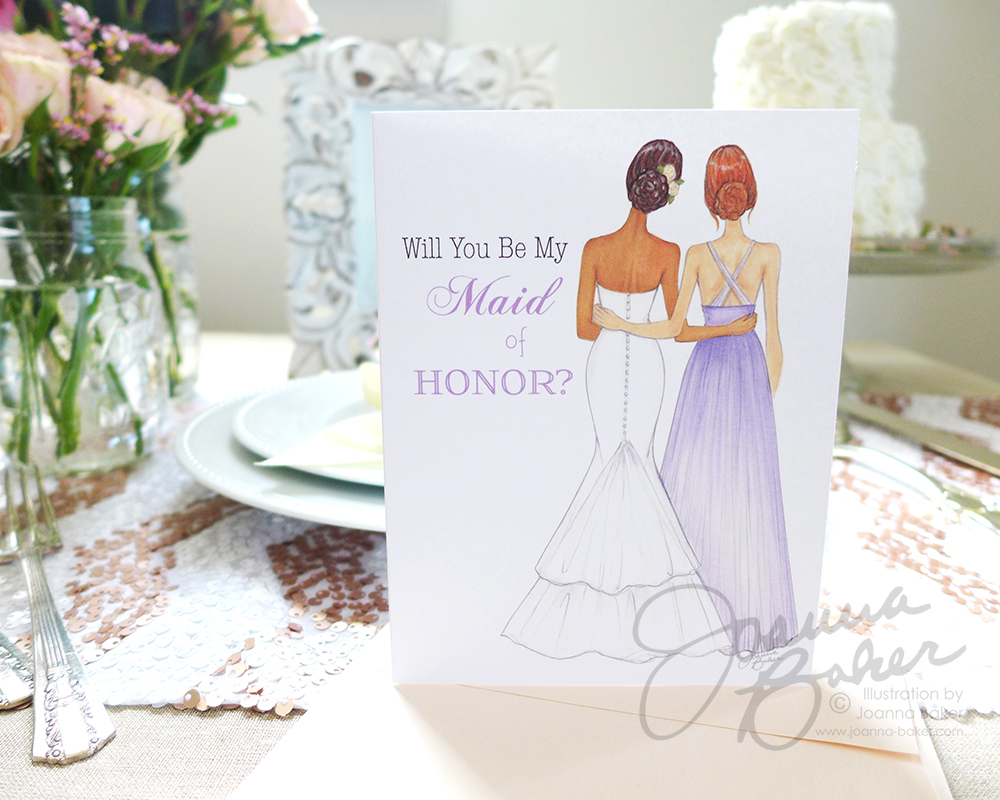 To celebrate the new collection, I partnered with my lovely friend Daniella of Chicky Treats, a baker and wedding cake maker extraordinaire, to create a beautiful collaboration photoshoot. Here are some of the photos from our adventure…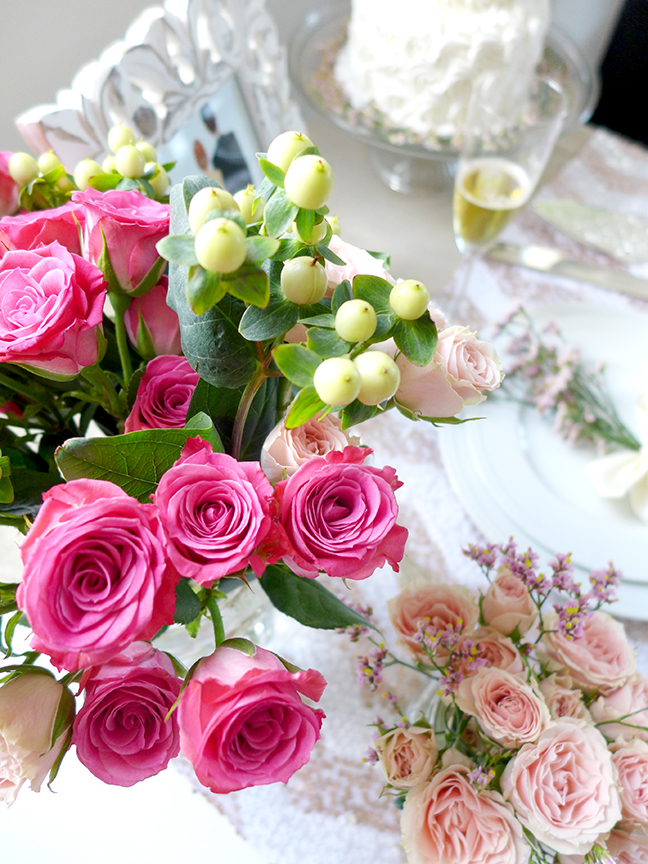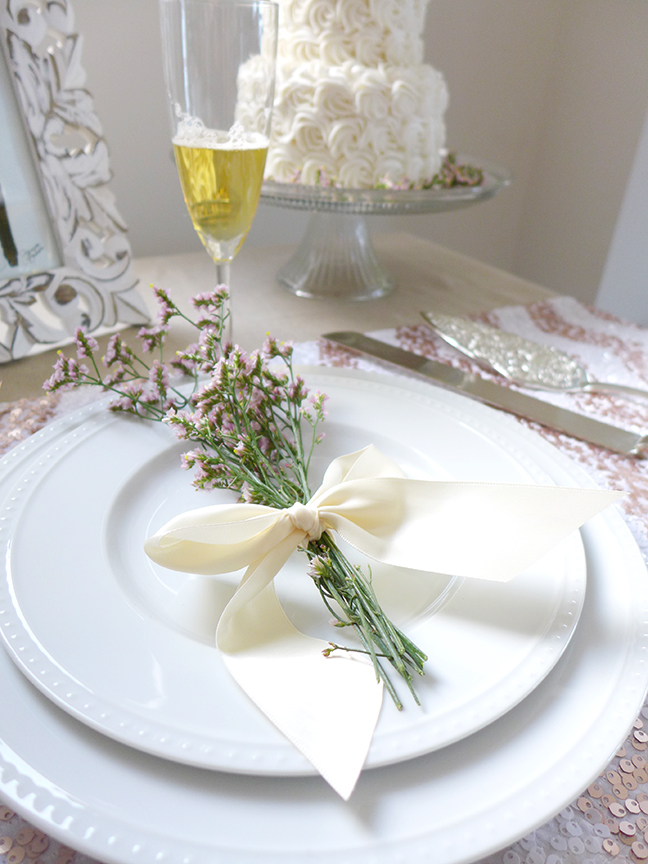 I picked up some gorgeous blooms from Wholefoods for our shoot. I wanted to keep the color palette girly and pretty so lots of pink was in order. It was our first time collaborating on a photoshoot together, we really didn't plan much at all, but somehow it came together perfectly! Daniella and I really are two peas in a pod when it comes to stuff like this…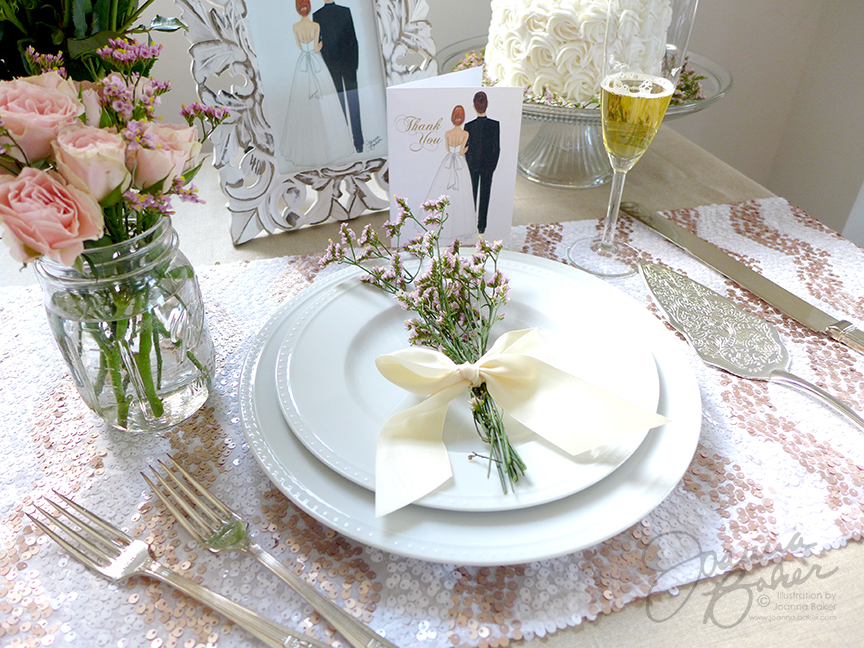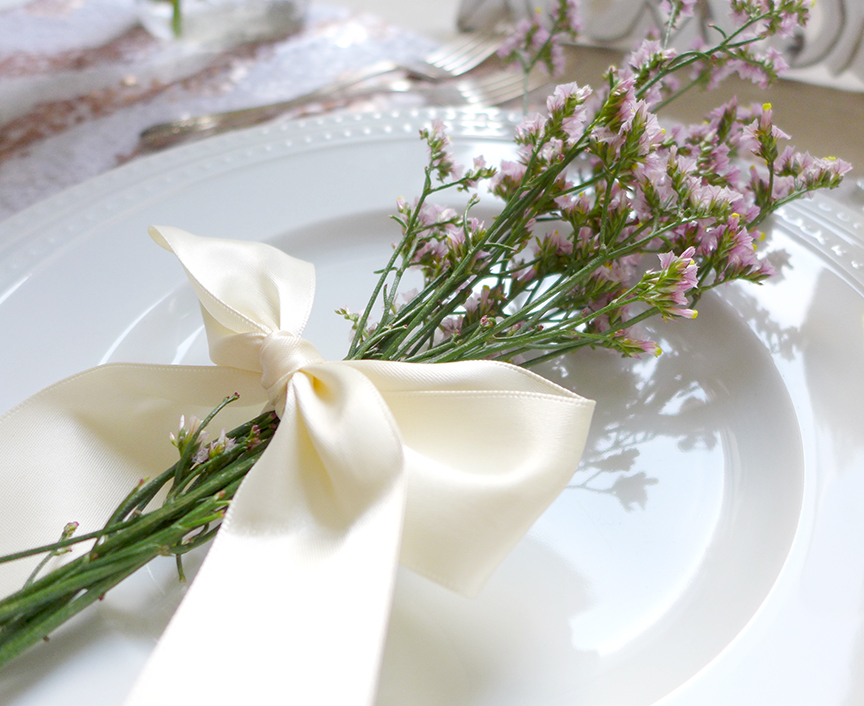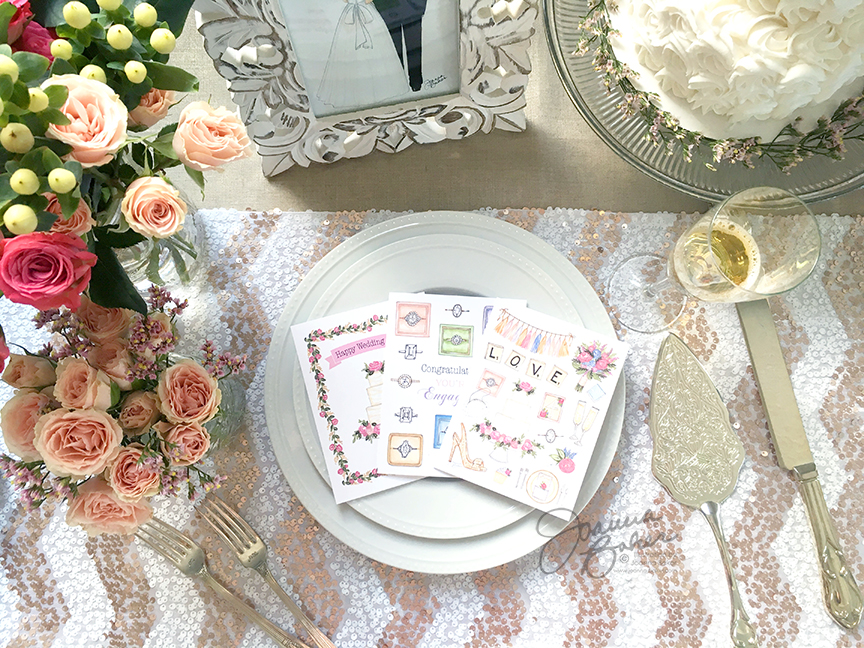 I brought some bridal props (from my own wedding!) along with all the new cards from the wedding line. We had the most fun capturing it all and styling three "looks" for the shoot…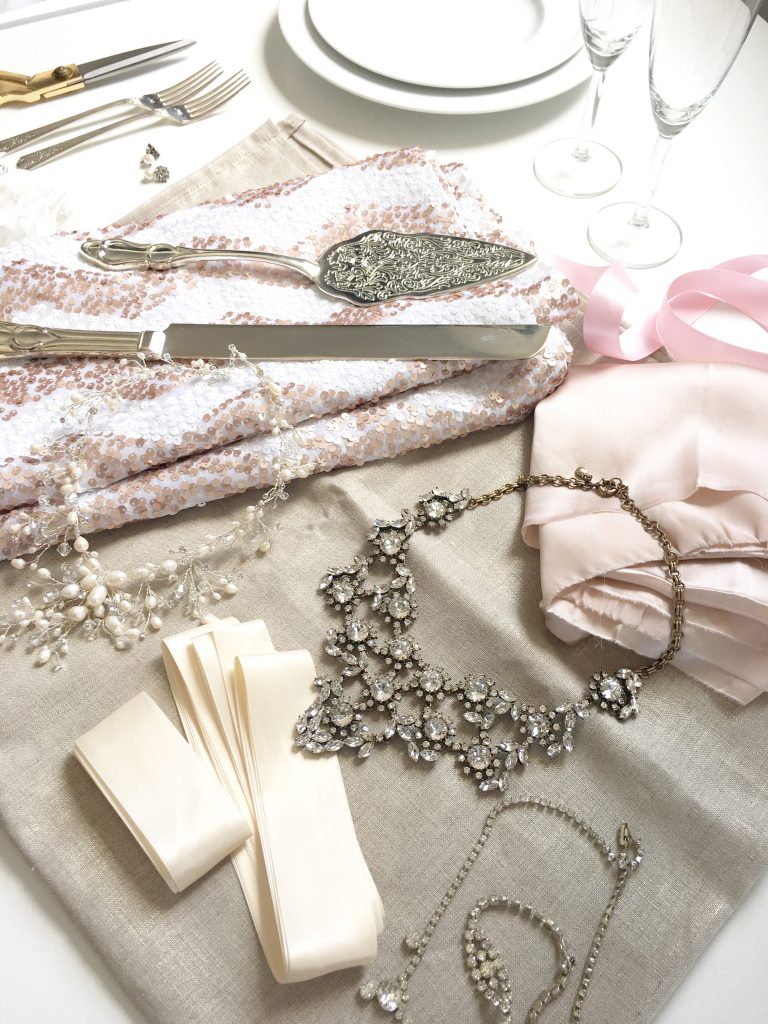 The props we used all have sentimental meaning to me. The pearl necklace is actually the necklace I wore on my wedding day while the satin ribbon was used to tie the aisle arrangements to the chairs during our ceremony. The little vintage crystal bracelet and necklace set at the bottom are my grandmothers, I wore the bracelet as my "something old" when I walked down the aisle.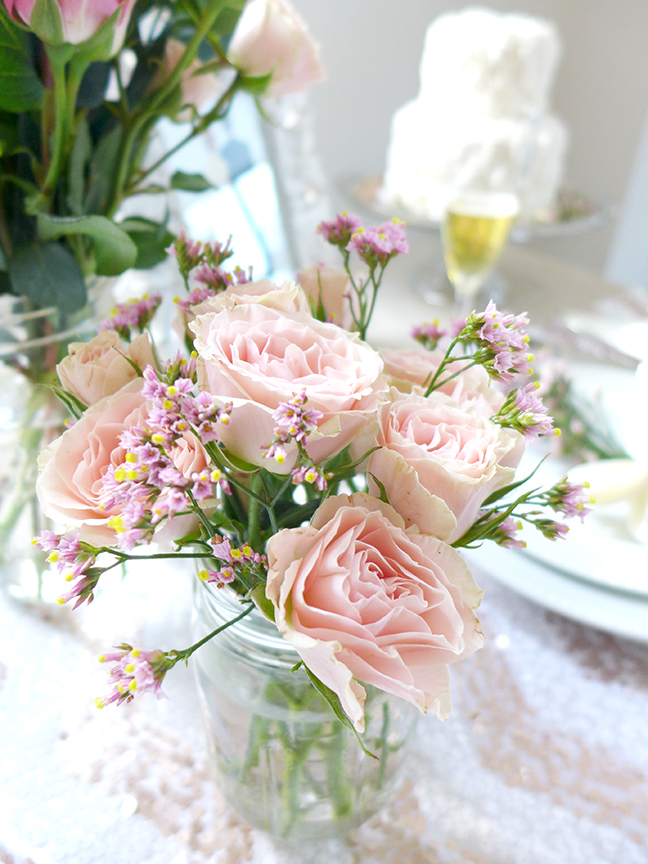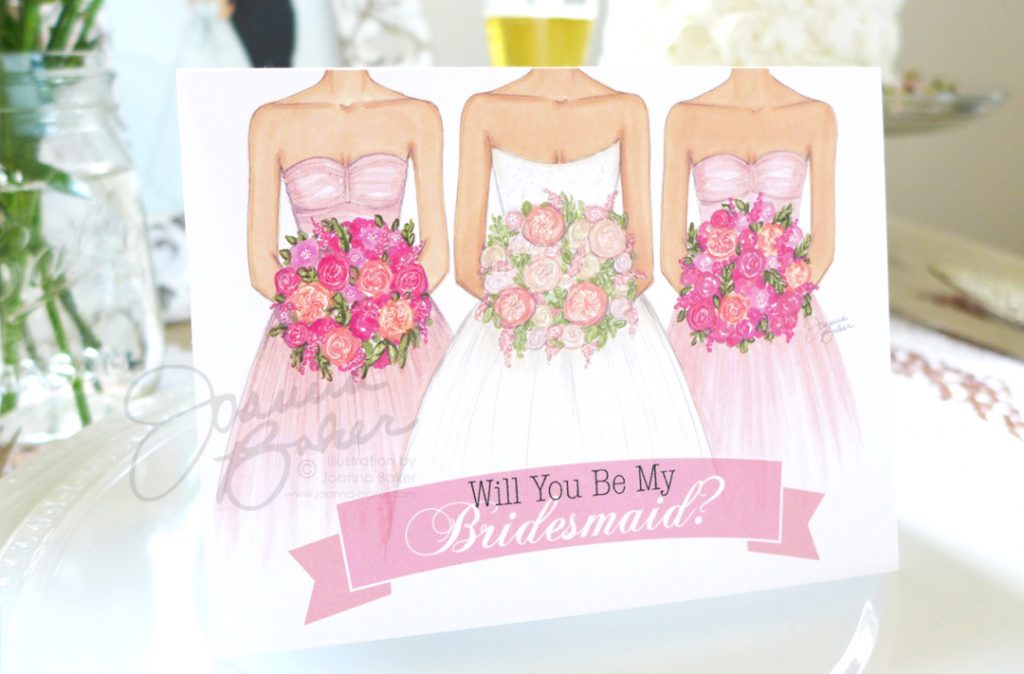 Daniella made three stunning wedding cake designs just for the occasion using various techniques. I'll let her tell you more about that on her blog! But how gorgeous is that rosette cake?! This beautiful wedding tablescape features my semi-custom Bride & Groom print.
I still can't get over these hydrangeas! They were so gorgeous (way to go Whole Foods!) Everything felt like it needed flowers… so naturally we added flowers to everything!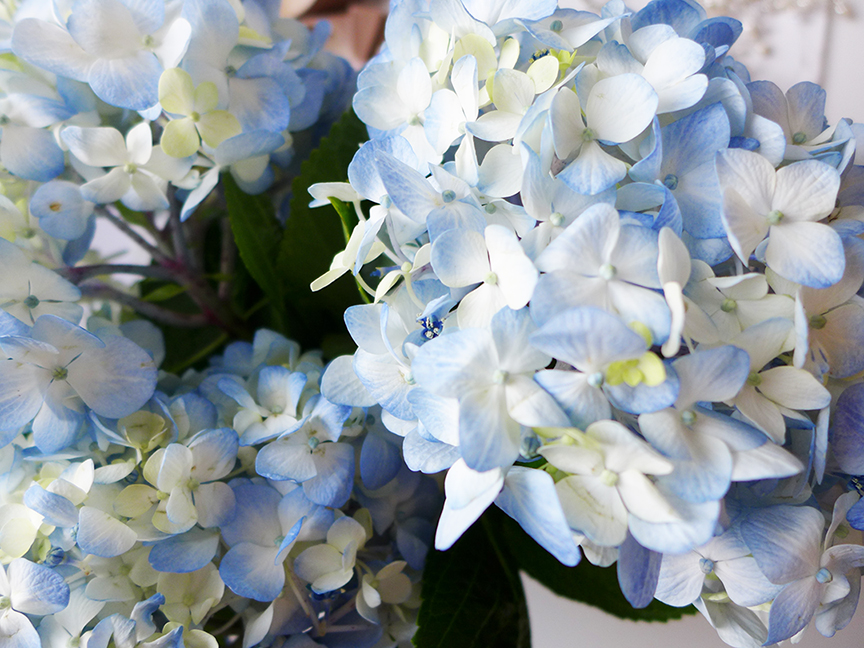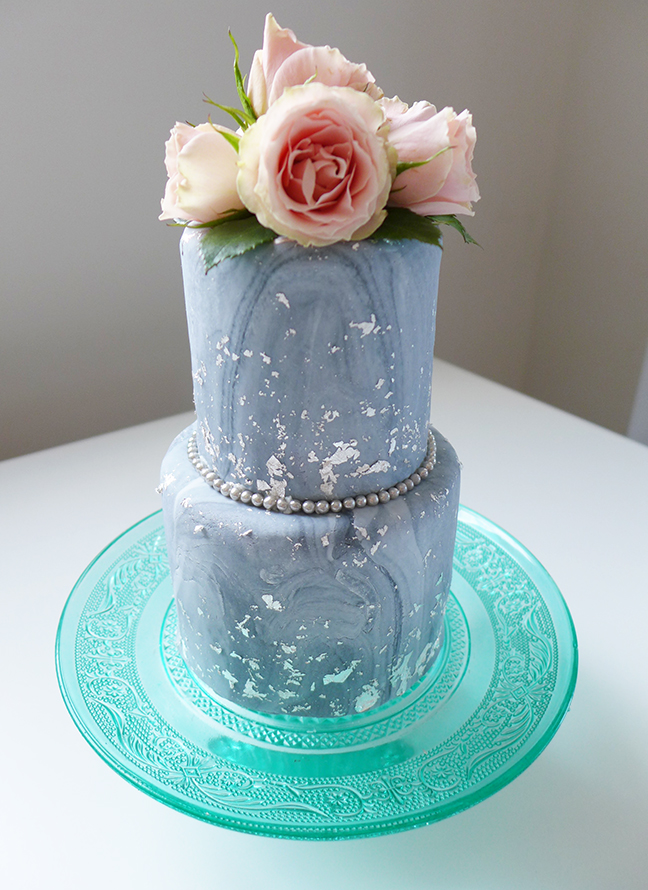 I absolutely loved this little marble fondant cake made with flecks of silver and little pearl details. The pink roses at the top gave it that extra bit of drama!
The best part about a wedding shoot? Eating cake afterwards! This chocolate "naked" cake with buttercream was so delicious, Daniella let me take some home and I may or may not have eaten a slice for breakfast the next day!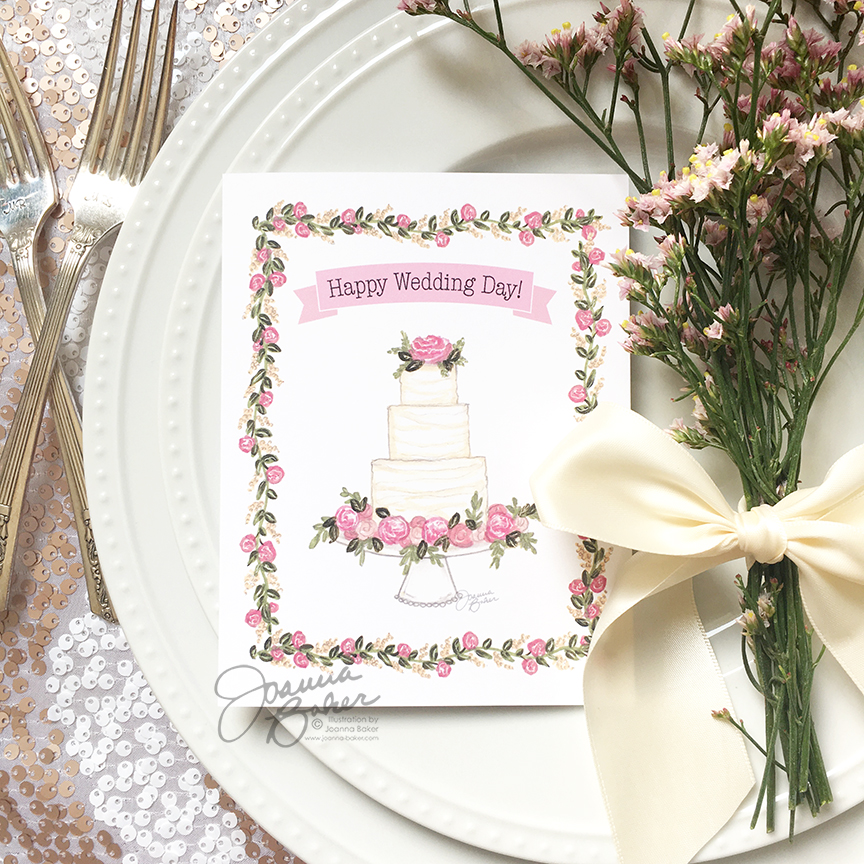 We furiously captured it all on Snapchat, Instagram, cameras and got video footage of the process. We couldn't get over how amazing her cakes complimented my cards! We will definitely be doing more collaborations in the future. If your mouth is watering just looking at those cakes, I can assure you they are just as delicious as they look! Check out Daniella's Instagram feed to see even more of the amazing treats she designs.
Speaking of video, this leads me to my next exciting bit of news which I hinted at on Instagram earlier today. It's official… I now have my very own YouTube channel! I'm really looking forward to creating new types of content and videos that I can share with you. The first video I created is a behind-the-scenes peek into our wedding collection photoshoot.
I plan on featuring other behind-the-scenes clips from future collabs as well as drawing tutorials and artist Q&A's to help answer some of the questions I get about techniques and supplies. Be sure to subscribe to my channel so you can stay up to date every time I post a new video =) In the meantime, here are some pretty illustrations, cakes, and flowers to tide you over… I'd love to know what you think of the new collection!!
I hope you all have a lovely & beautiful week!!
xoxo,
Joanna <3