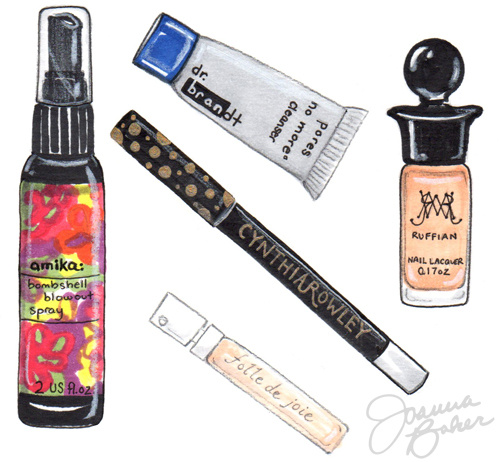 During NYFW, the new Soho Birchbox store hosted daily events for fashion week attendees to unwind, get hair and makeup done, test out new products, and make their own Birchboxes. I hadn't been to the actual store yet and I was really impressed with how bright and happy it was. I completely took advantage of the complimentary Cynthia Rowley makeup touchup!
My friend Angela and I went to the first event Monday evening to see what it was all about and get a look at the new Cynthia Rowley makeup colors. She had already gotten some in her Birchbox by mail and was raving about the eyeliner!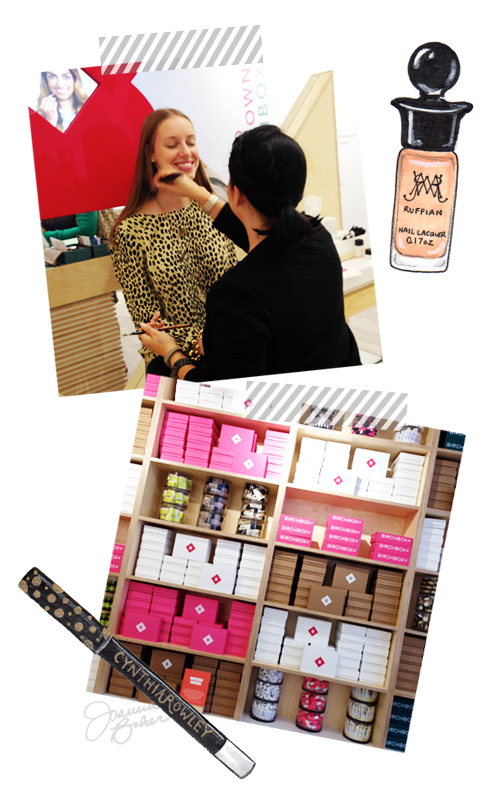 It was a great way to end the night… getting our makeup done, eating way too many Chobani yogurt samples (sooo yummy!) and trying out new products. I made my first, very own Birchbox and filled it with samples I'm excited to try, including the silver Cynthia Rowley eyeliner pencil.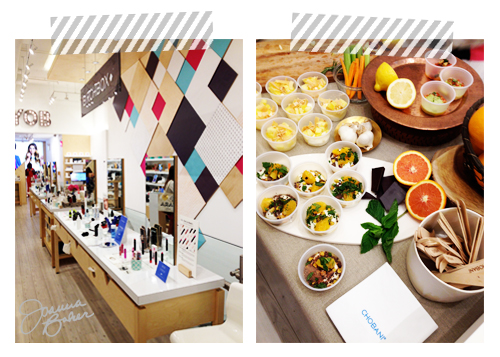 Happy middle of the week! Hope you have some great plans for the weekend… it's supposed to be beautiful in NYC!
~Joanna <3