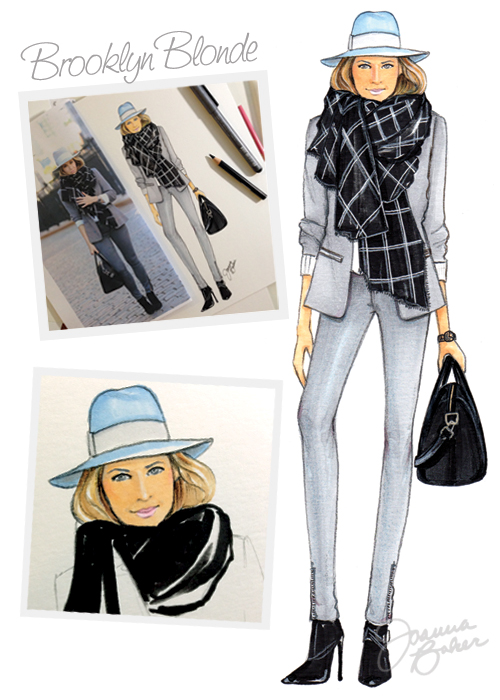 Fall is in the air in NYC… it was so cool last week you could feel the seasons changing! That's not to say we won't have a few warm days next week but it's enough to get me excited about dressing for fall.
This look by Helena Glazer of Brooklyn Blonde is exactly how you celebrate the new season. Fabulous from head to toe and I love the amazing hat!
We're relaxing this Sunday with the hubby's homemade chili and a bit of football – I'm drawing, he's watching =) Have a great rest of your weekend!
~Joanna <3