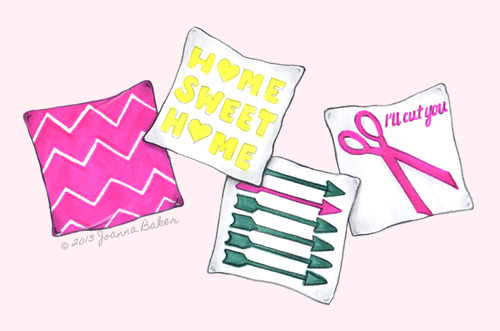 Since opening up my own shop, I've been spending quite a bit more time perusing Etsy. There are so many wonderful products and I think it's great to support small, independent brands. I even found my save-the-date cards on Etsy!
I first saw these fabulous pillows at Renegade Craft Fair this summer and they are still on my mind. I have a slight pillow addiction… our couch is almost to the point where pillows must be moved to even sit down… and I kinda like it that way. =)
These pillows by Earth Cadets are so bright and happy. And some have sassy little sayings on them… even better.
Have a great start to your week and thanks for reading!
~Joanna <3