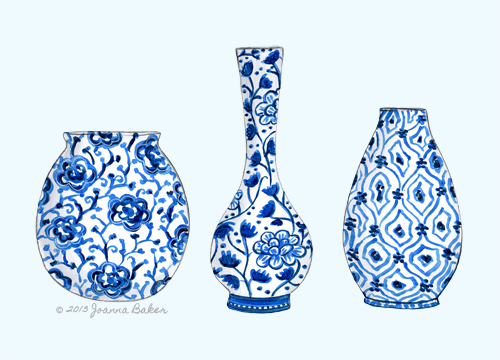 Shameless self promotion here: this lovely little print is available for sale now, in my Etsy shop! These pretty blue vases (inspired by a vintage find) are making their blog debut because I've been too busy getting ready to leave and haven't had a moment to sit down at my desk.
And on top of it all, I have a nasty head cold that just won't quit… it always seems to catch up with me right before I take a vacation. =( On that note, the shop will stay open while I'm away but all orders placed between now and August 18th will be filled on August 19th when I return.
Wishing you all a happy and healthy rest of your week, I'm just hoping I'll feel 100% after a little rest and relaxation!
~Joanna <3