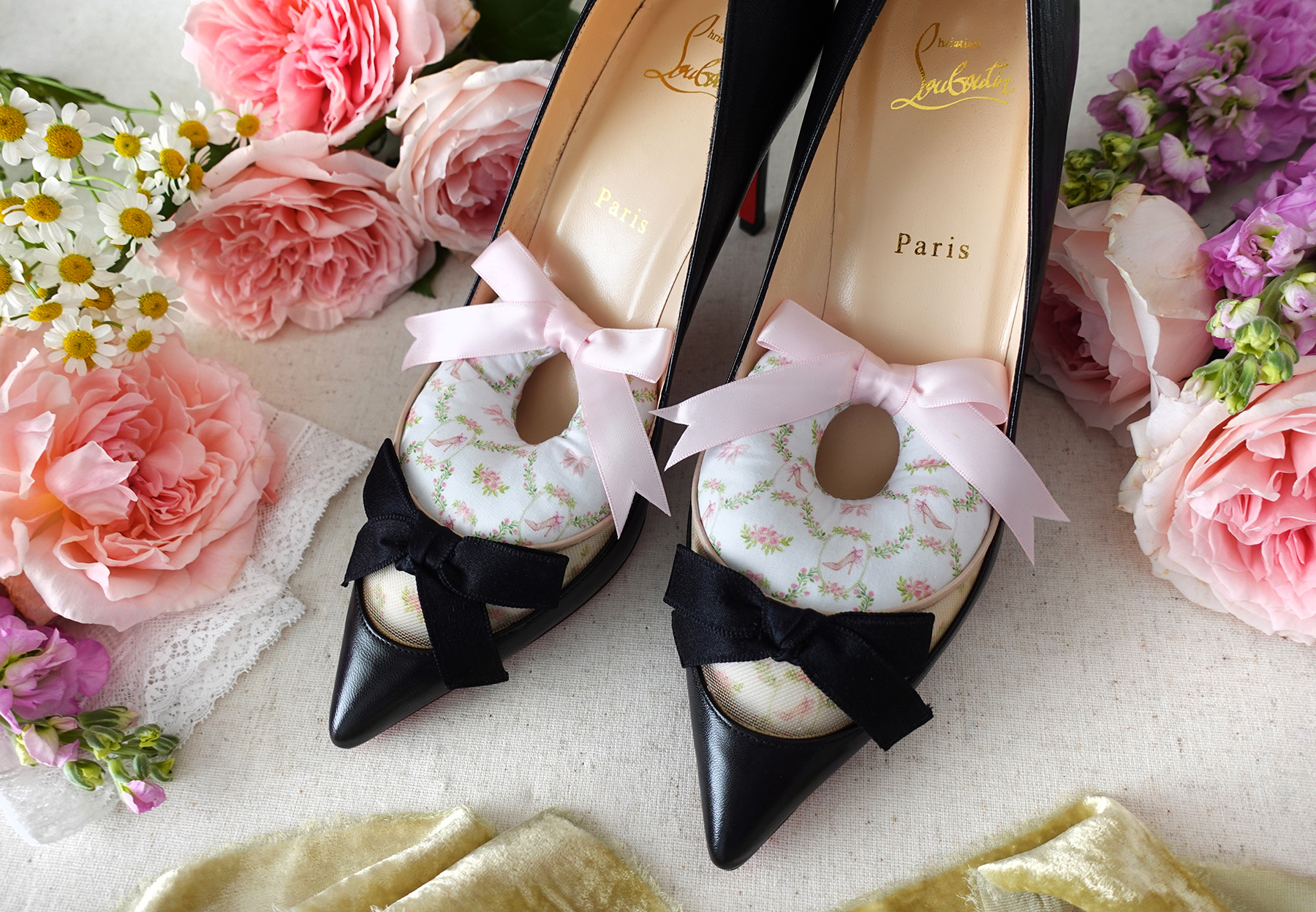 I'm thrilled to share my capsule collection with Protect My Shoes! Olivia reached out months ago after purchasing some of my shoe stickers and asked if I would dream up a beautiful pattern that could be featured on her signature shoe cushions and shoe bags. Of course I enthusiastically said yes and got to work designing a grandmillennial inspired pattern featuring English roses from my garden, pretty pink bows, and the sparkliest heels. Here's a look at the final pattern, Romantic Rose…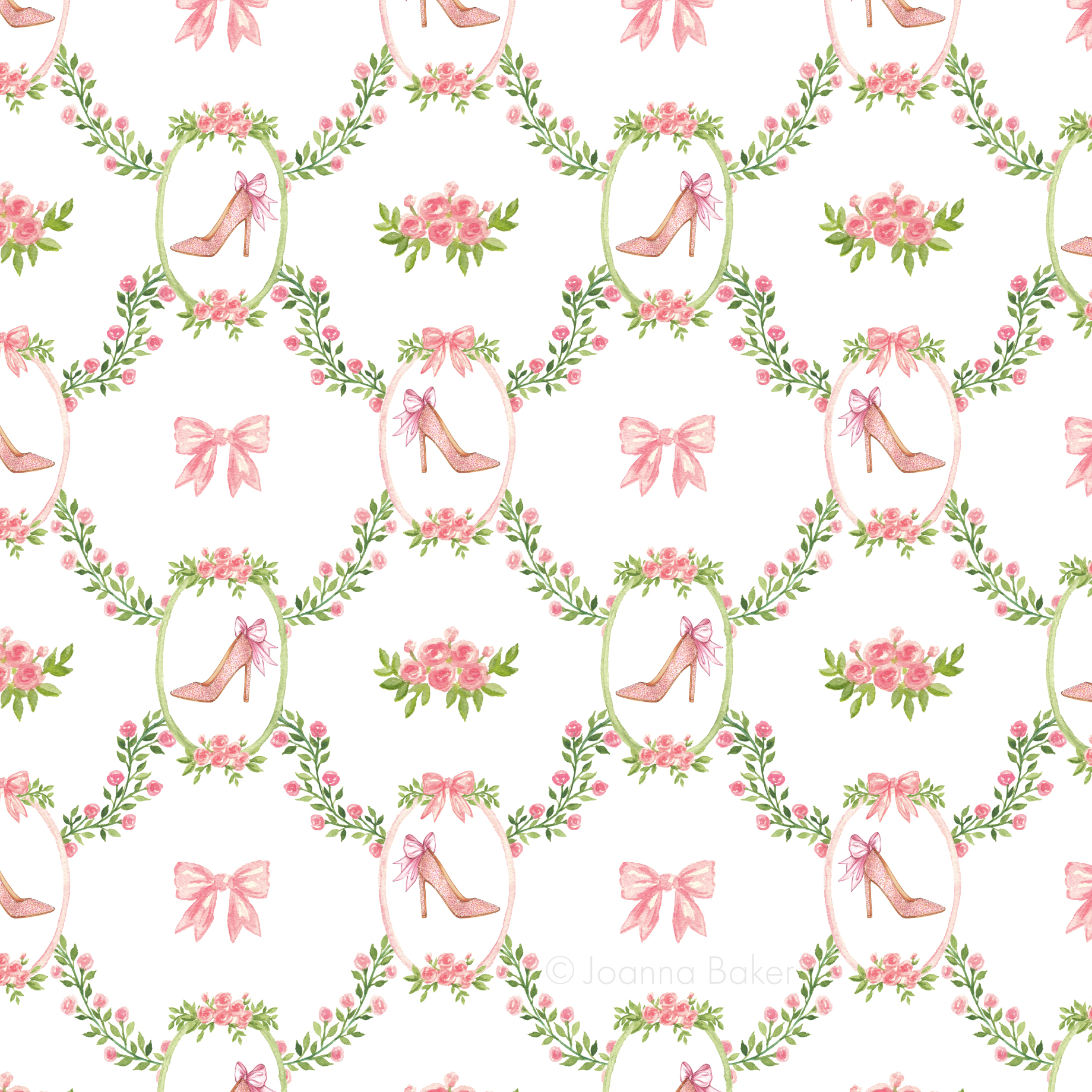 Olivia took the pattern and had it printed on her signature shoe cushions designed to protect the shape of your most prized possessions while being stored. They come complete with a satin bow on top – can you get over how adorable they are?! They remind of little cupcakes – I think Marie Antoinette would approve.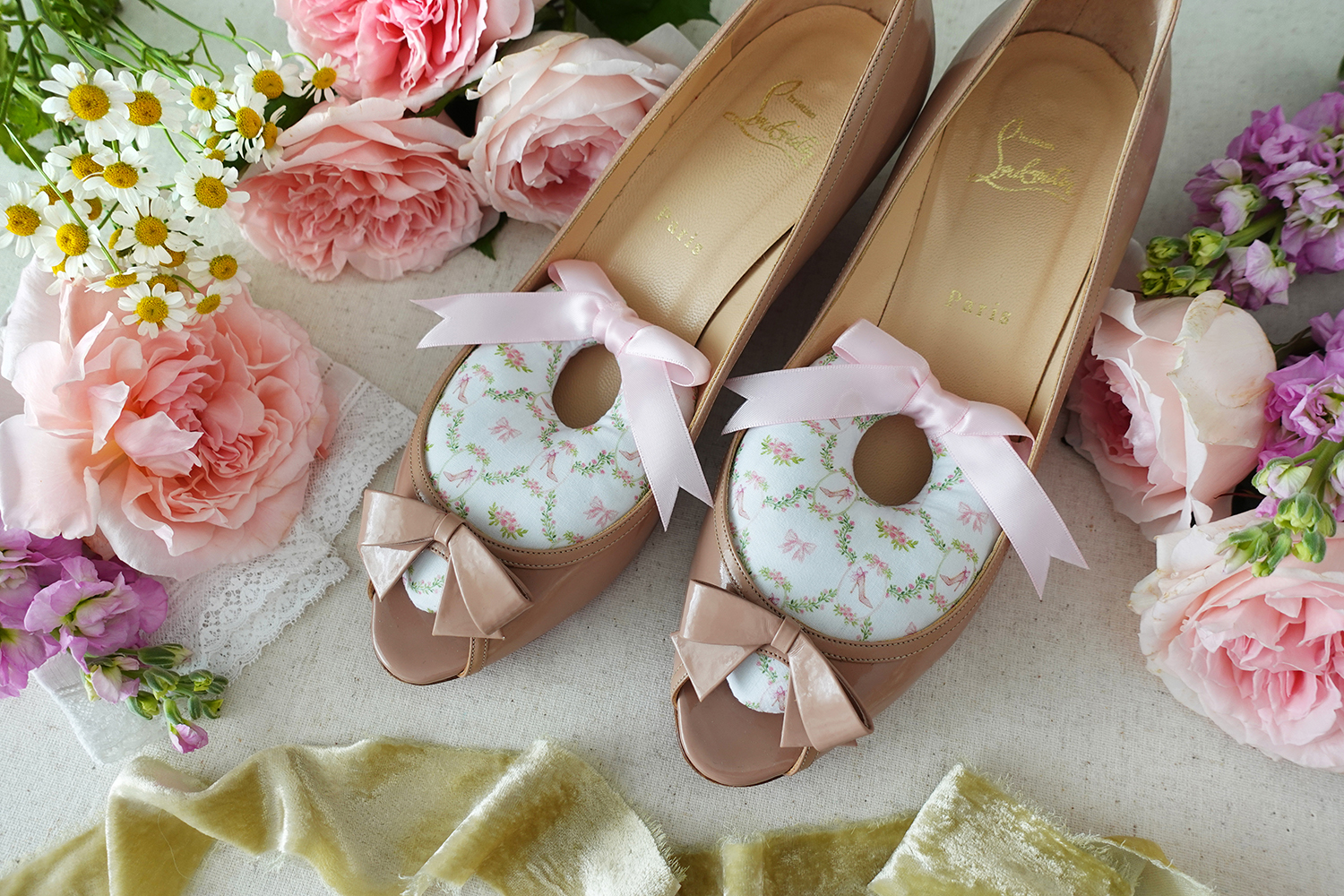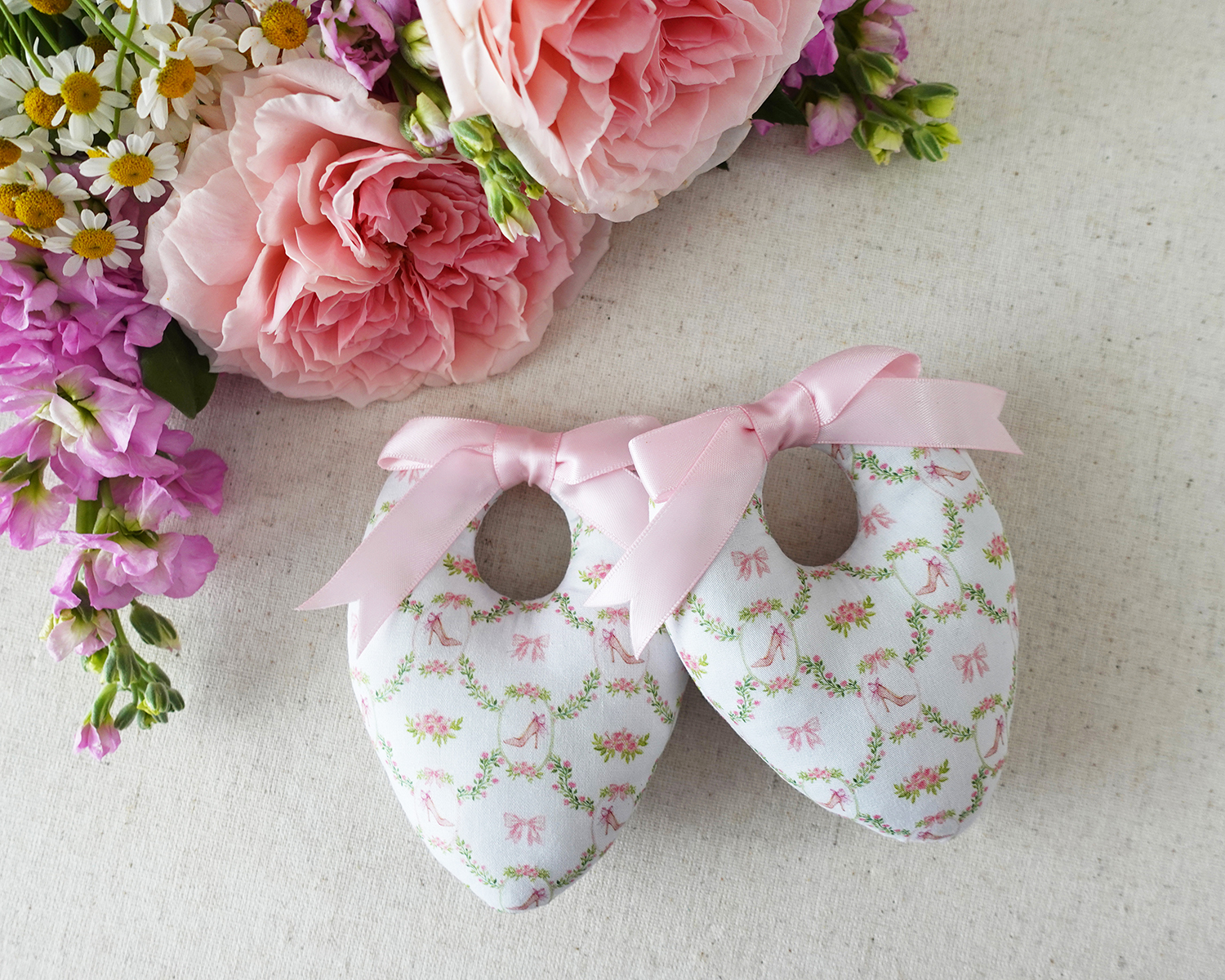 The Romantic Rose print is also available in a drawstring cotton shoe bag along with two complementary lace options in white and pink to round out the collection. They look beautiful together and will keep your shoes looking elegant while safely stored in your closet or packed for travel. The Romantic Rose shoe bag is large enough to accommodate a pair of shoes. The lace shoe bags come with a separate bag for each shoe.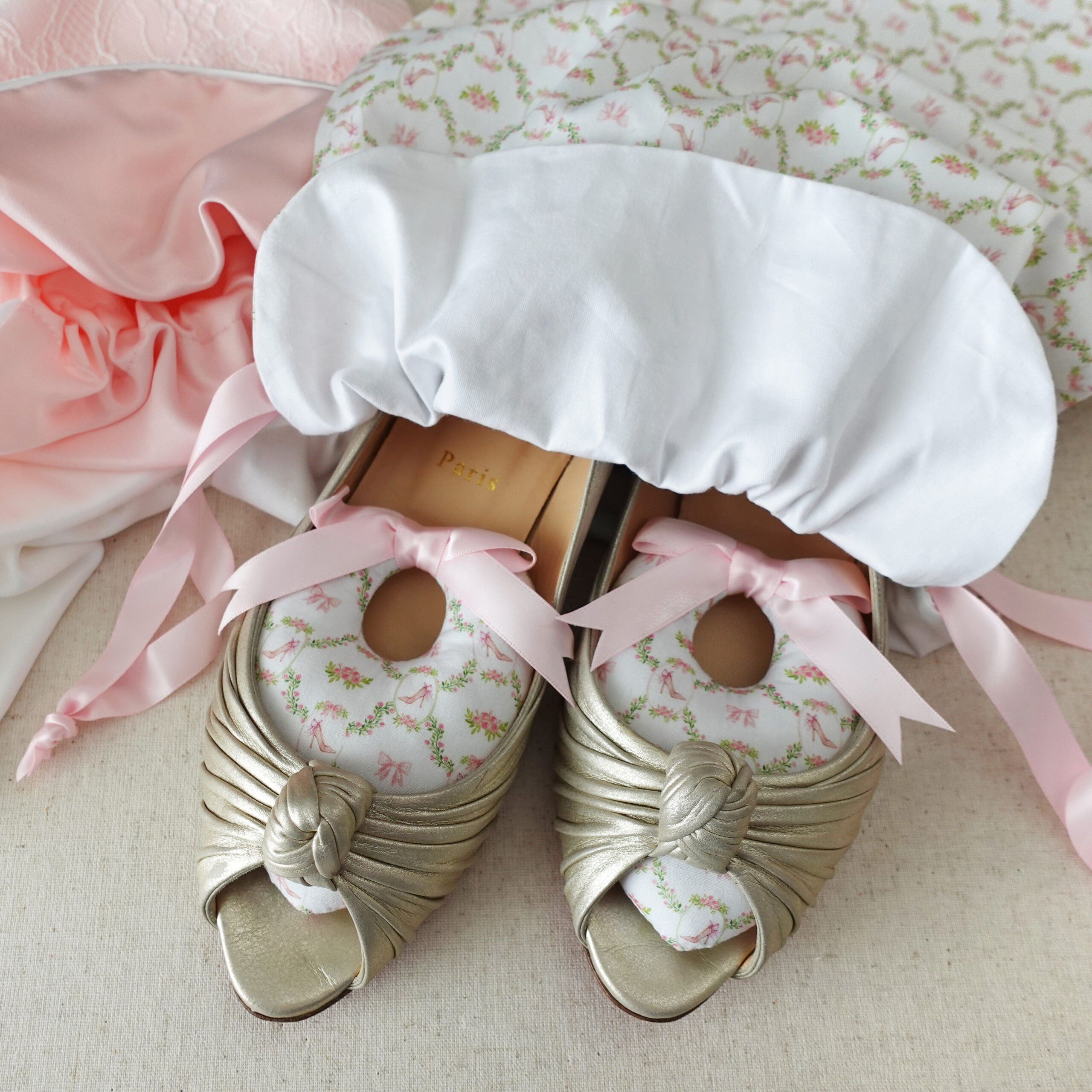 Thank you so much for your support of this collaboration and I hope you enjoy these fun shoe accessories as much as I do!
xoxo,