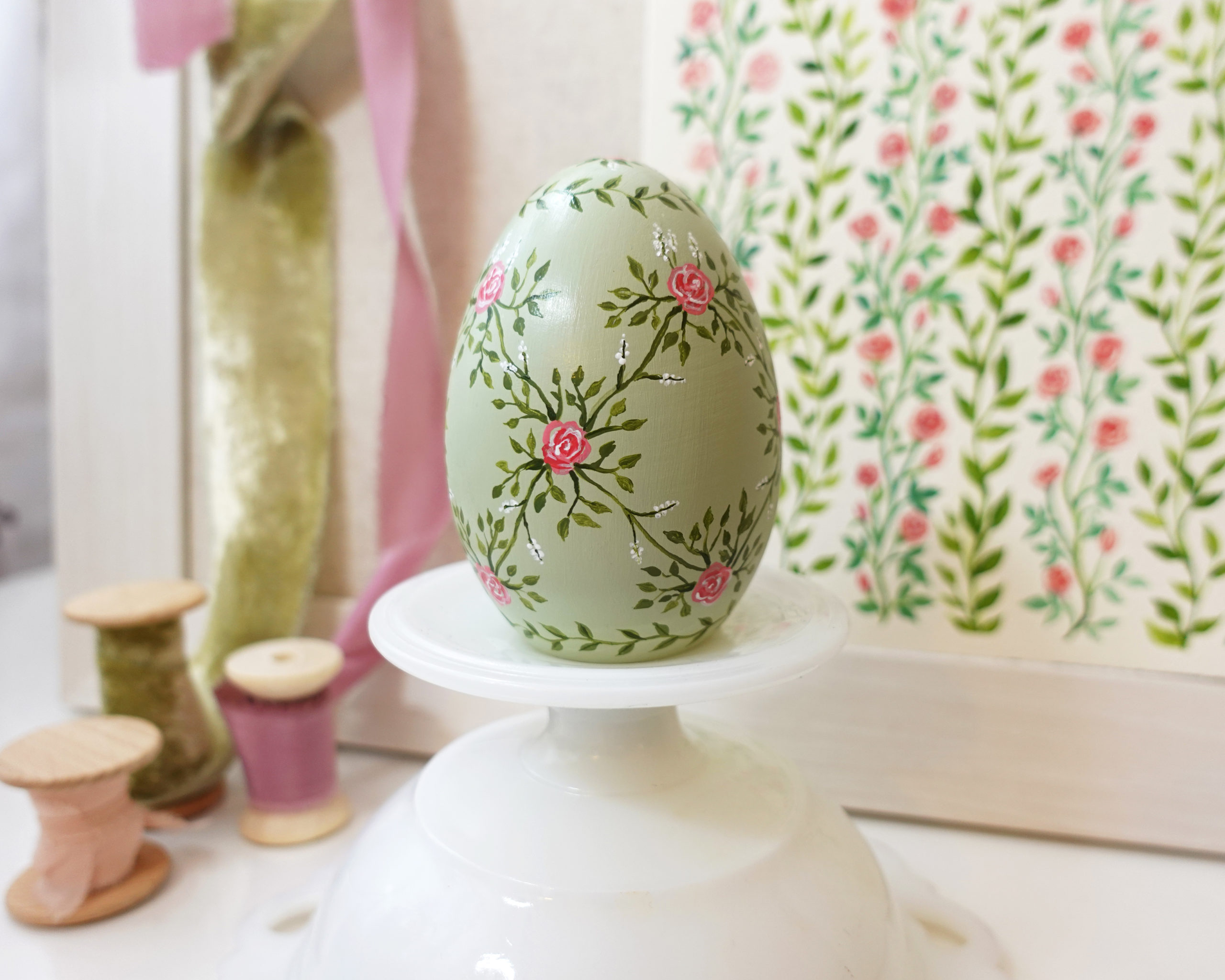 In early February I began to feel my creative spark coming back after a month of rest and recuperation following a busy holiday season. Inspiration is such a fickle thing, often times one tiny thought leads to another and before you know it, you've fallen down a rabbit hole of inspiration and ideas are flooding in. Sometimes it's hard to trace the source of the spark but this time, I remember clearly the moment I felt inspired again…
I had recently caught a glimpse of work by one of my favorite late 18th century artists, Elizabeth Vigée Lebrun in one of the Met's Silent Gallery Tours on Instagram. The Metropolitan Museum has been posting virtual tours throughout quarantine which have been a lovely way to "visit" during the pandemic. I remember writing an entire art history paper on Vigée Lebrun during college, her story is fascinating and she is arguably the most accomplished female artist of her time. She was the portrait artist to Marie Antoinette and was forced to flee France during the Revolution due to her connection with the queen. I came across this documentary on her life's work and began revisiting all my favorite Rococo inspirations… including one of my favorite museums.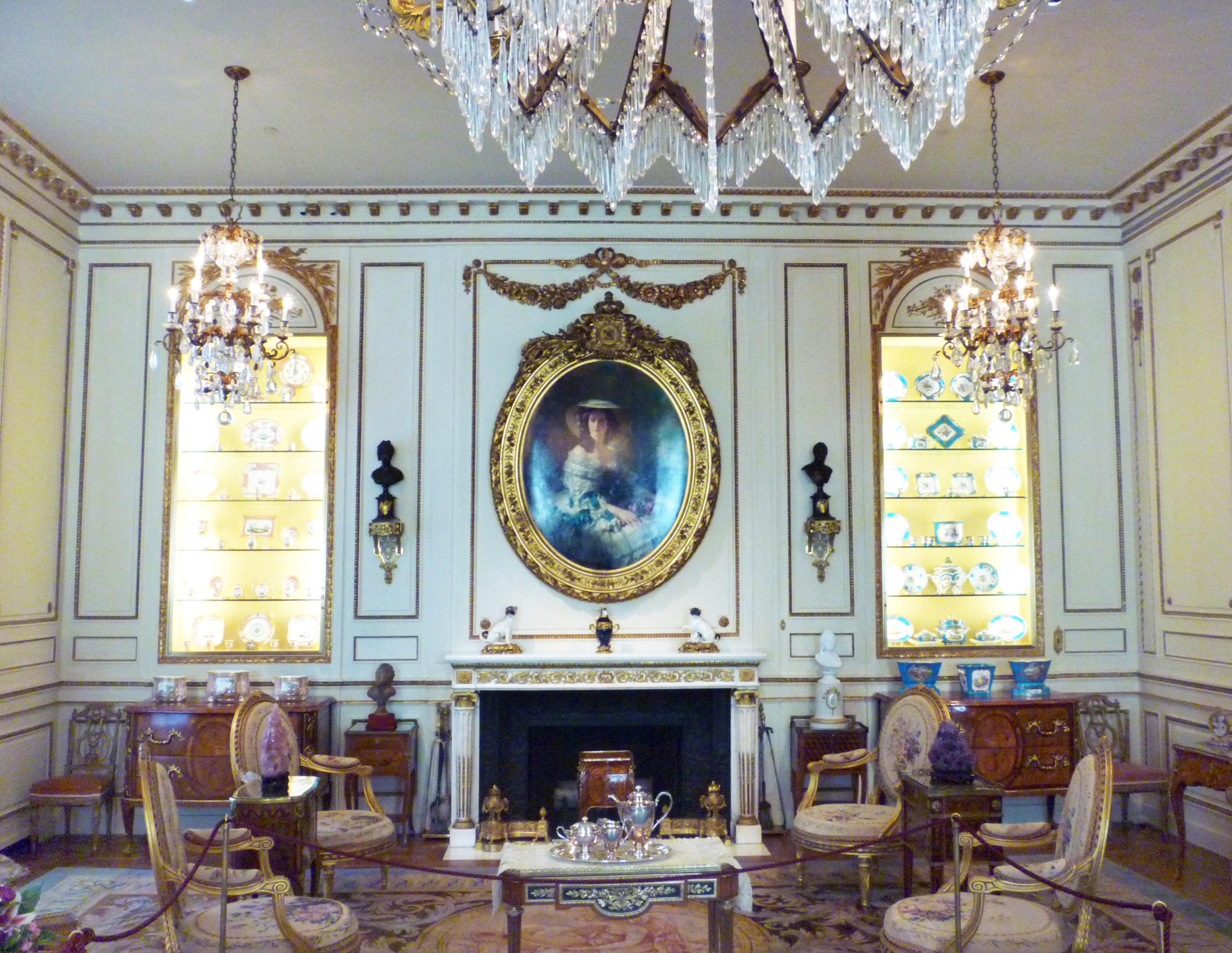 Nearly ten years ago for my birthday, Mom and I decided to celebrate the day by visiting Hillwood Museum in Washington D.C. The mansion is the former home of Marjorie Merriweather Post, heiress to the Post Cereal empire and avid art collector. She was a firm believer in surrounding oneself with things that bring you joy and when she died, Mrs. Post gifted her estate to the public so that all may enjoy her passion for beautiful art by visiting her museum. At the time of our trip, I had an obsession with all things Rococo (admittedly inspired by Sofia Coppola's movie Marie Antoinette) and I couldn't get enough of the opulent decor and furnishings in Mrs. Post's home.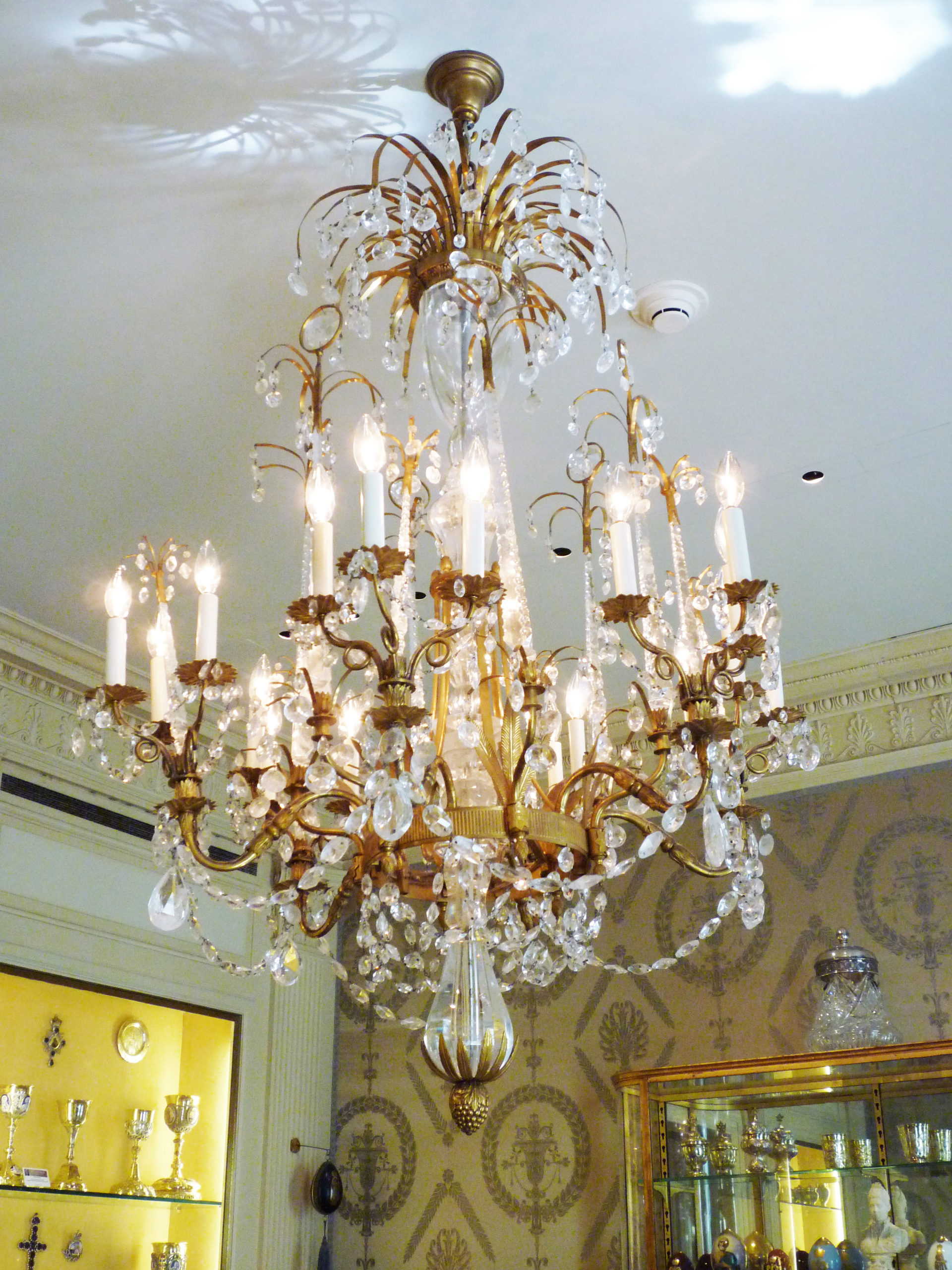 Her collection of Russian imperial art and French eighteenth-century decorative art is simply breathtaking. She has a vast collection of Sèvres Porcelain and the house itself was designed to display an extensive inventory of beautiful objects including two of the famous Fabergé imperial Easter eggs and a dressing table chair from Marie Antoinette's apartments.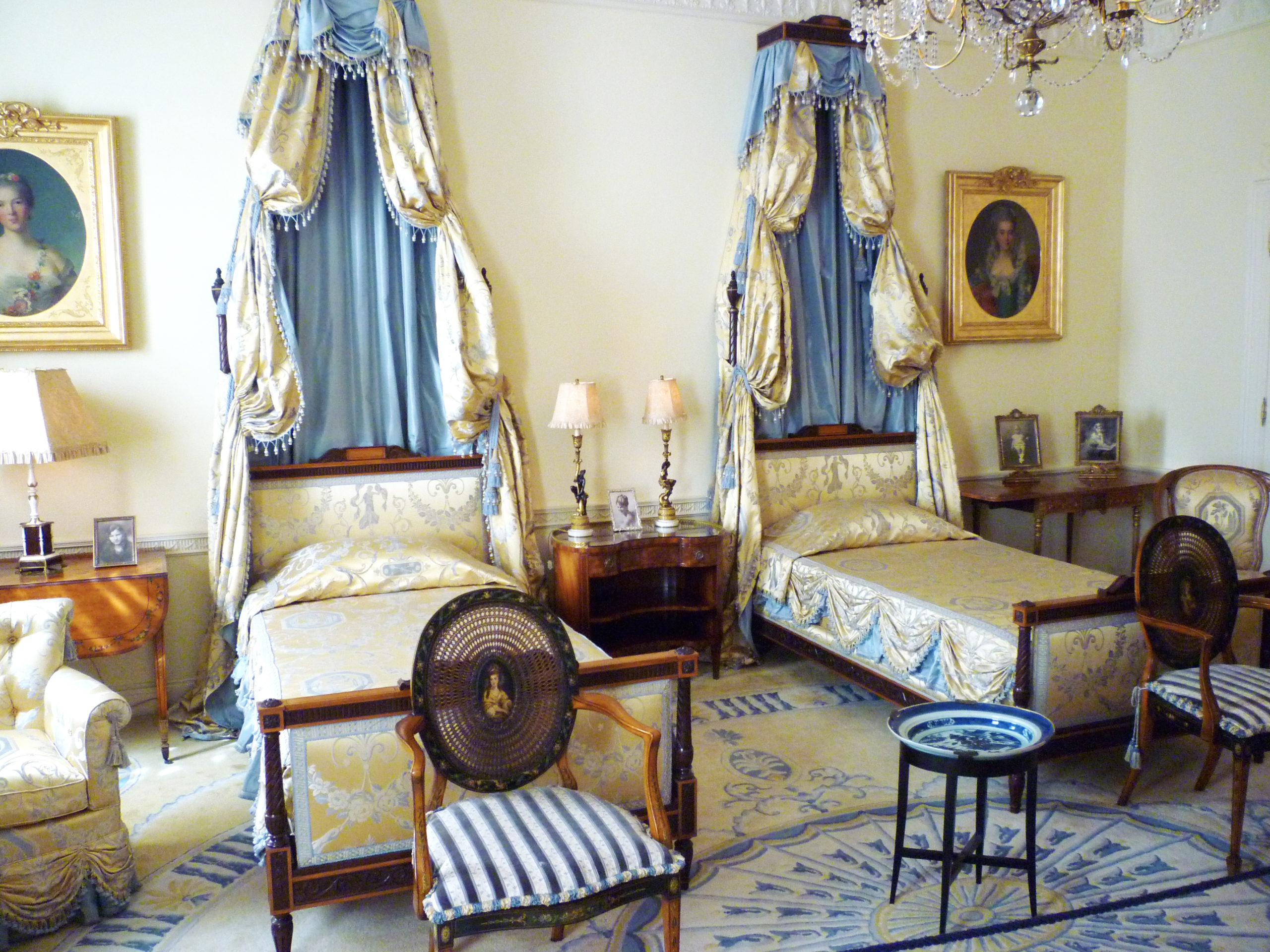 The Icon Room at Hillwood is where Mrs. Post housed all her most precious treasures. In the display case below you can spot two Fabergé eggs as well as a jeweled Fabergé music box. I remember being completely enamored at the time and actually used Marjorie Merriweather Post as the theme for one of the fashion collections in my portfolio from my fashion designer days. While combing back though all the photos from our trip, I decided to revisit that source of inspiration and found myself getting excited to create again.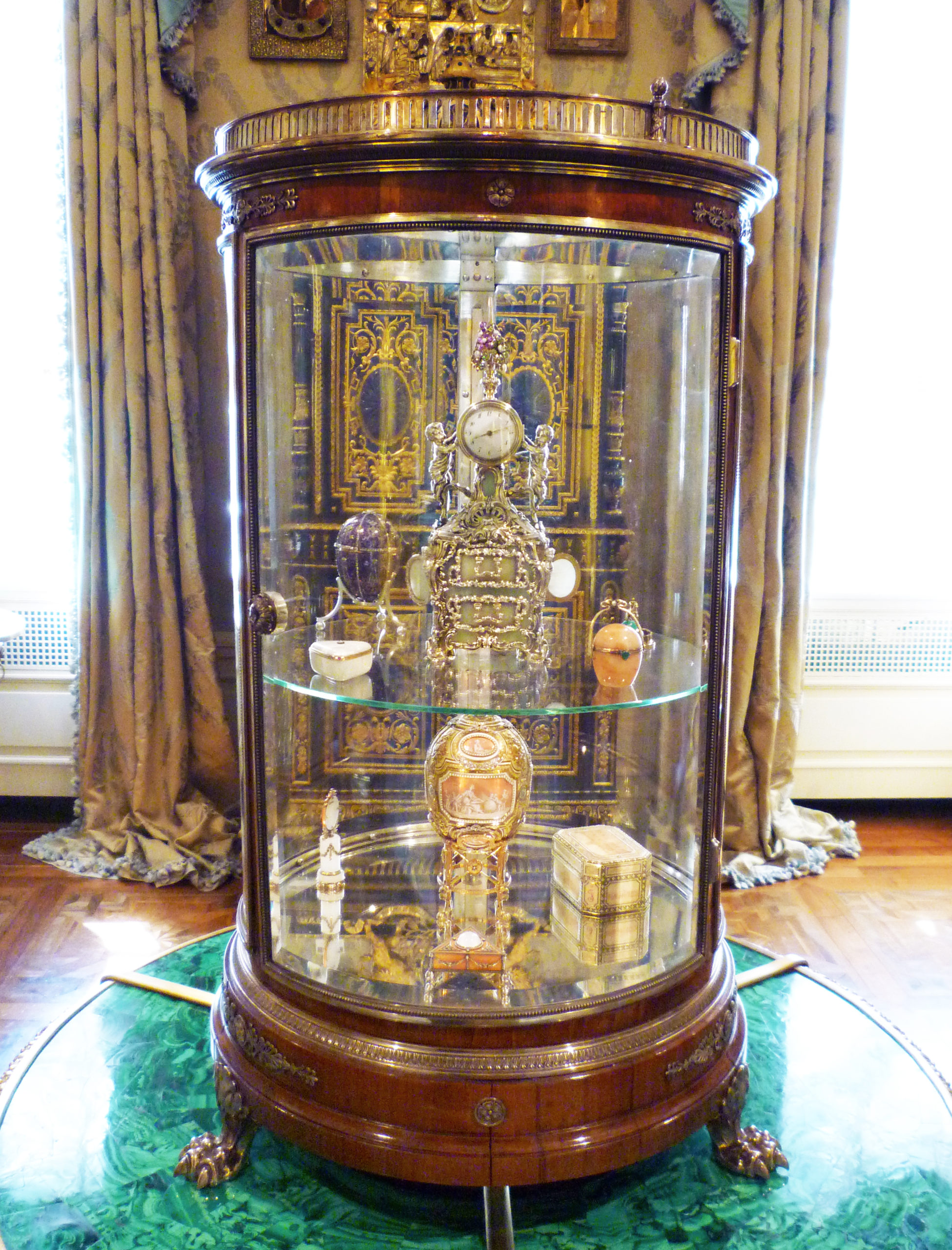 Here's a close up of the Fabergé music box… so beautifully detailed and intricate!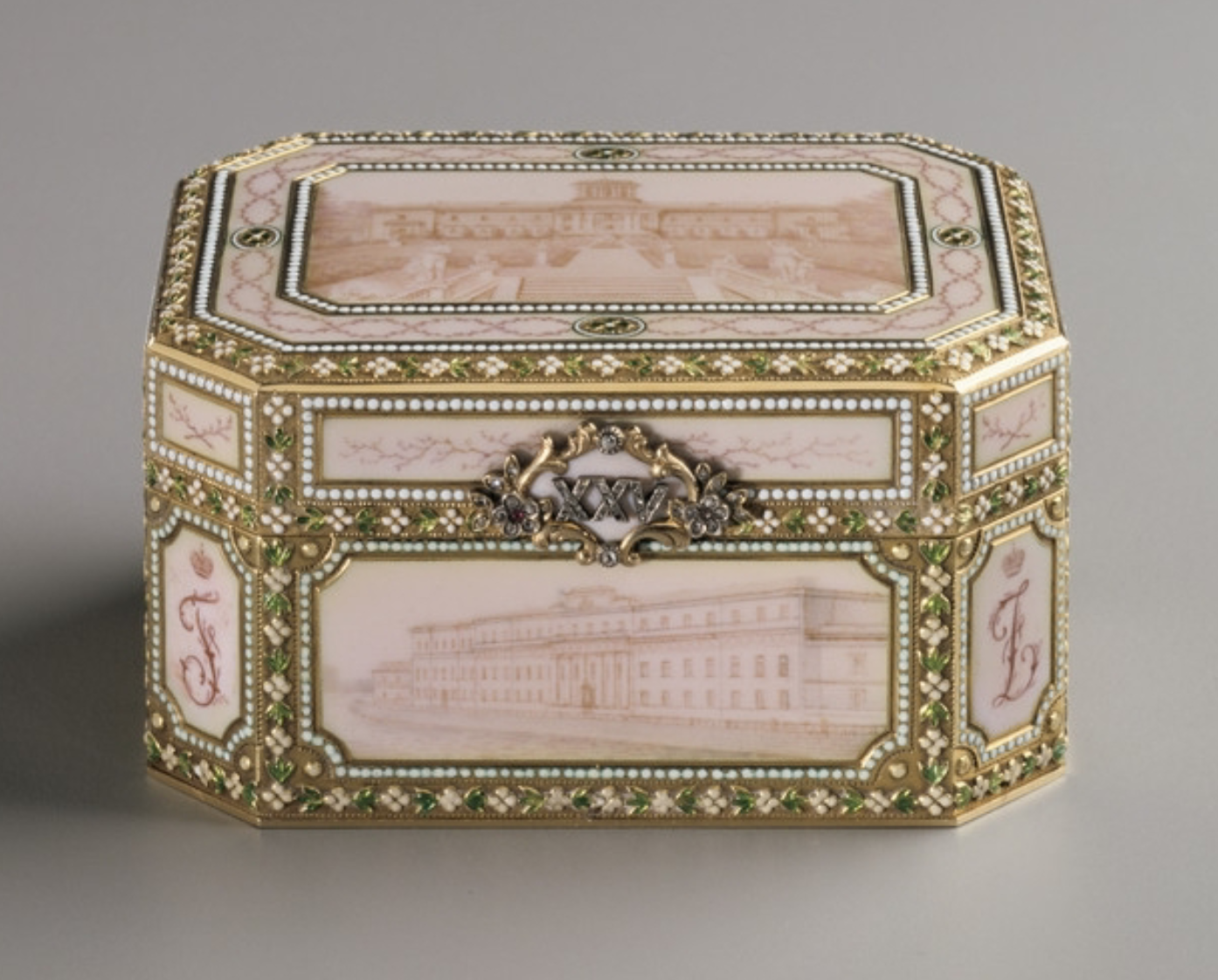 I thoroughly enjoyed painting my Heirloom Ornaments last holiday season and when dreaming up ideas of what to create next, I was reminded of the decorative objects at Hillwood and decided to create some of my own. Using Marjorie Merriweather Post's collection as a jumping off point, I began researching the infamous imperial Easter eggs, reading about their fascinating story, going down a rabbit hole of vintage treasures, egg shaped trinket boxes, and bejeweled pieces of history. I even scooped up this vintage beauty on Etsy to serve as my little muse…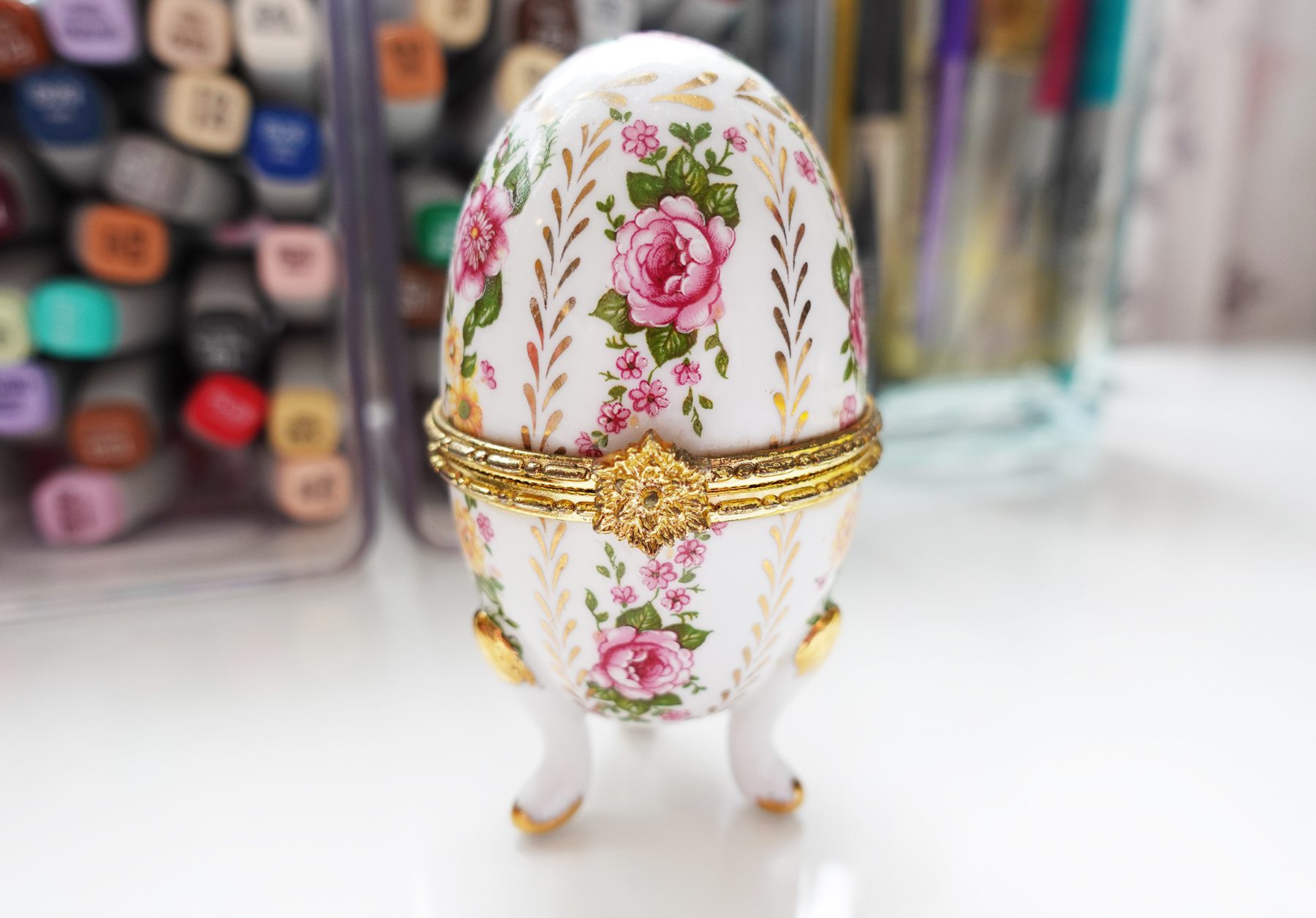 She's been keeping me company at my desk as I paint a collection of eight bisque eggs, all inspired by the motifs and designs found in Mrs. Post's collection as well as the rest of the Fabergé eggs. I've been having so much fun creating unique floral and vine patterns! I just love capturing all the tiny details and these beautiful eggs are a wonderful creative challenge.
The Heirloom Egg Collection will officially debut in the shop on Tuesday, March 16th at 2:00pm EST. There will only be eight available as they are very time consuming to make, but each piece is a decadent, hand-painted labor of love to be shared and enjoyed for years to come. I can't wait to reveal all of them to you soon!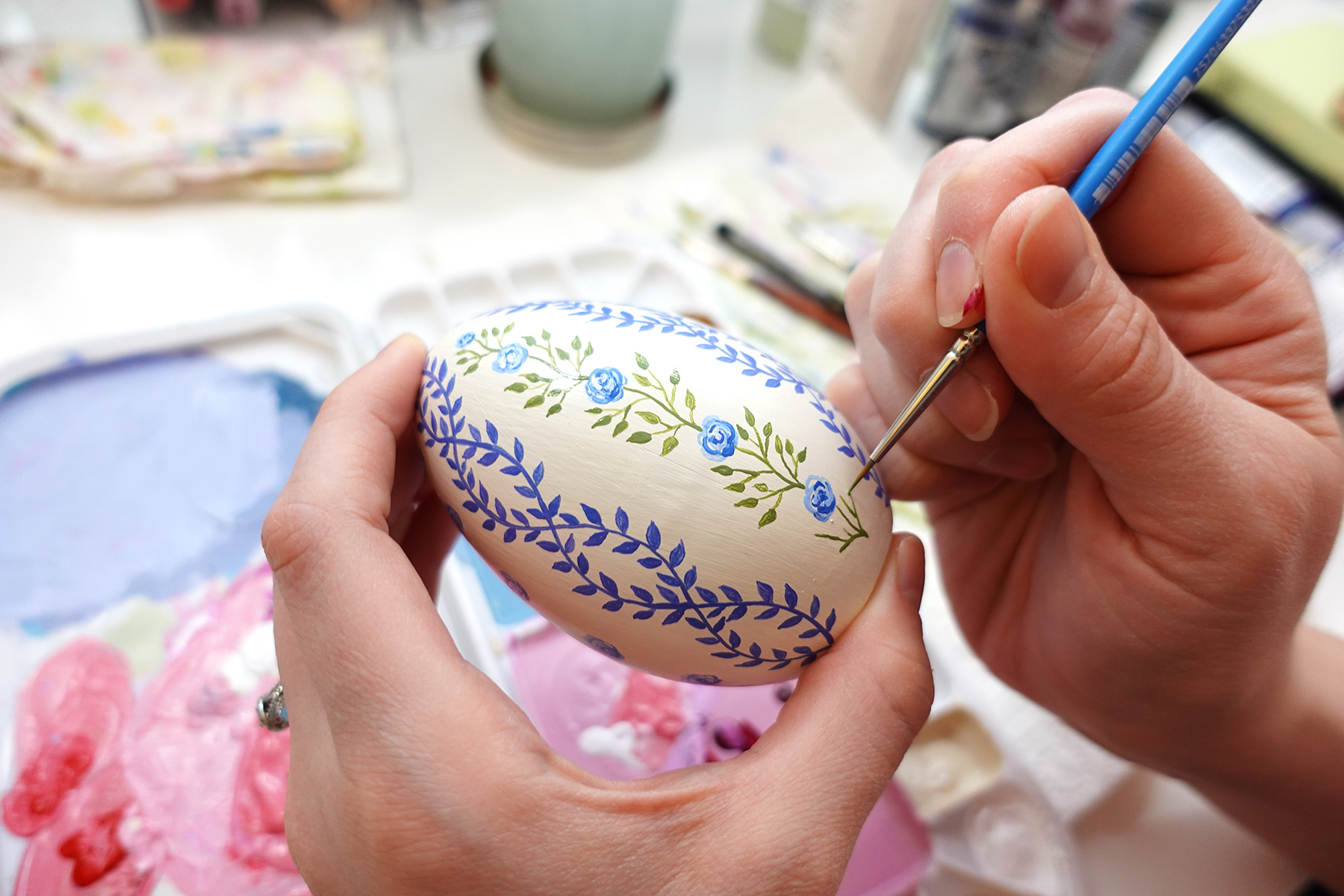 If you'd like to get early access to the Heirloom Egg Collection when it launches, be sure to sign yourself up for the Collector's List. I'll be sharing more details via email as well as a first peek at the entire collection one day prior to launch. Thanks so much for reading a bit more about how the ideas for the collection came to be!
xoxo,