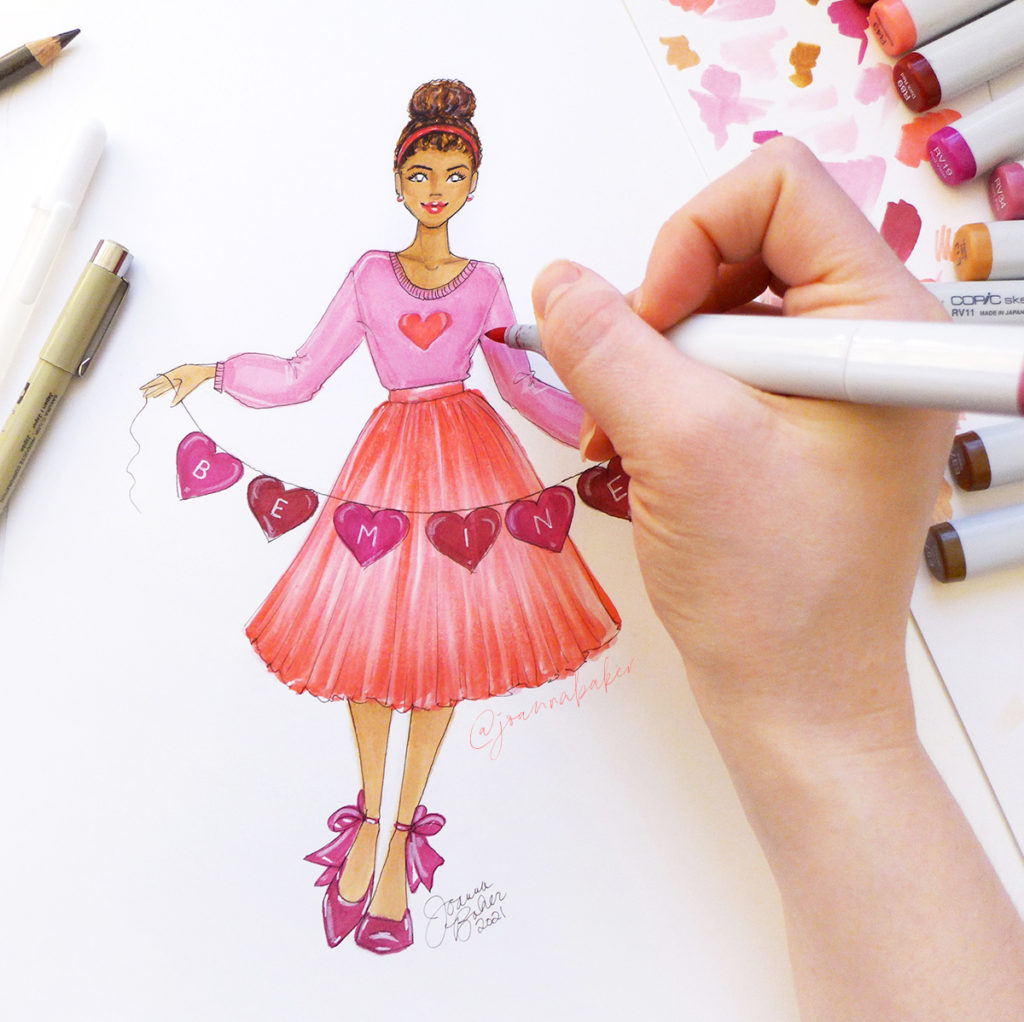 Hello friends and happy February! I want to personally invite you to join a super fun Galentine's Day Fashion Illustration Workshop! On Saturday, February 13th at 1:00pm EST, we'll be coming together LIVE on Zoom to sketch the lovely Valentine's themed fashion illustration above.
This online workshop is the perfect socially distanced activity to share with your friends, learn new things, and create something beautiful. There's even a "Double Enrollment" option so you can enroll yourself + gift the workshop as a Digital Gift Certificate to a friend!
In this 90 minute workshop hosted on Zoom, we'll walk through the entire process from initial pencil sketch all the way through to the final colored rendering. The workshop includes a detailed materials list of every tool I'll be using (plus substitutions) along with a downloadable PDF Fashion Croquis Template that's yours to keep!
After the live workshop is over, you'll be able to watch the replay through March 1st, 2021. It's all available for just $27 (or $50 Double Enrollment for you + a friend). Don't miss the perfect opportunity to explore fashion illustration with brush tip markers!
In this Galentine's Day Fashion Illustration Workshop you will:

1. Learn how to sketch the basic fashion figure using pencil, marker, and ink.
2. Understand the basics of illustrating with brush tip markers and learn my best tips & tricks.
3. Have instant access to a shoppable list of materials I'll be using in the workshop (including exact colors) along with more affordable substitutions and options so you can gather your materials for class.
4. Receive a helpful Fashion Croquis Template PDF which you can download to keep practicing your fashion illustrations beyond the workshop.
5. Do something fun on Galentine's Day with your friends!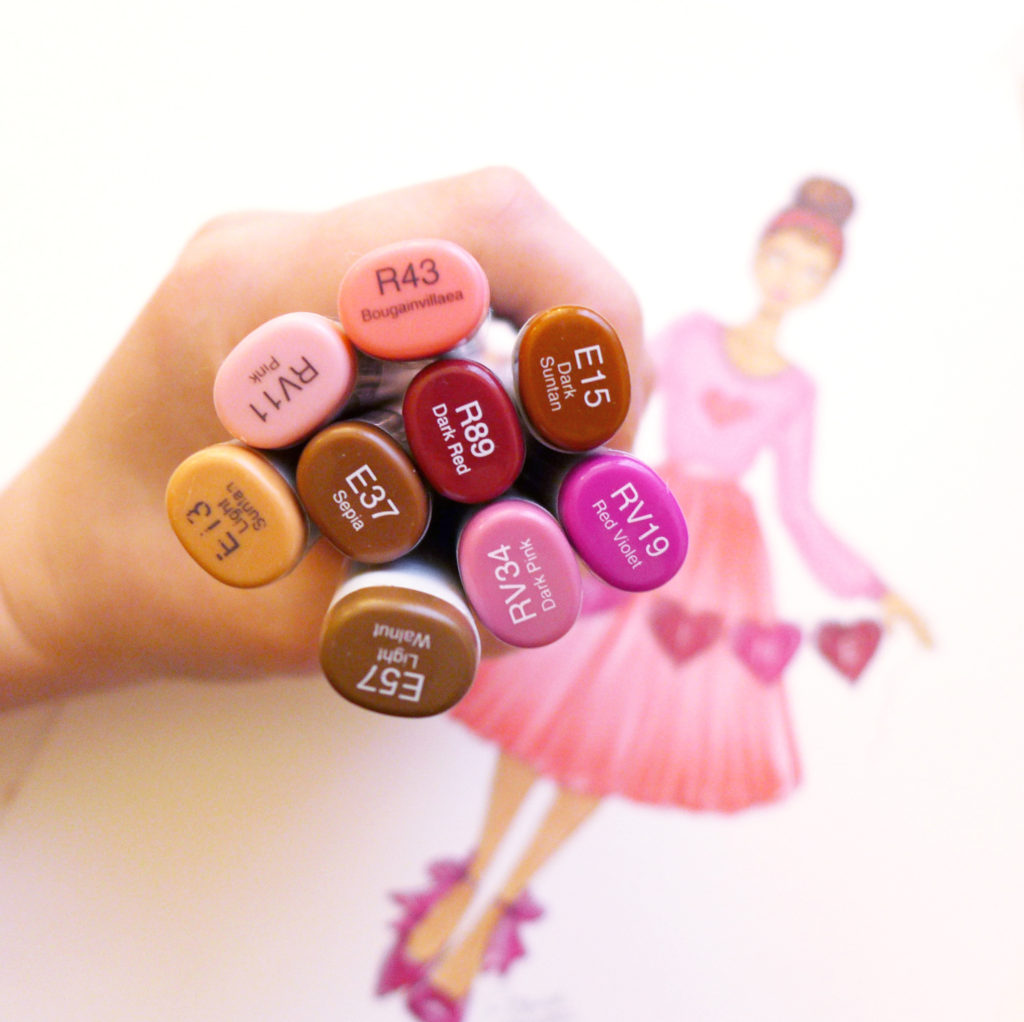 Want to know exactly what materials I'll be using so you can plan ahead? Click the button below for a complete list along with substitutions. While this is a shoppable list of the exact supplies I'll be using, I'm a huge fan of making do with what you have so even if you can only find a pencil and sheet of paper, you'll still gain a lot from our lesson! Plus you'll have until March 1st to watch the video replay if you decide to pick up some brush markers later on.
Registration will close on February 11th, 2021 at 11:59pm EST to give you enough time to gather all your supplies.
For more details and answers to your questions, hop on over to the Galentine's Day Workshop page now. I'm so excited to draw with you LIVE and see all the beauty we create together!
xoxo,