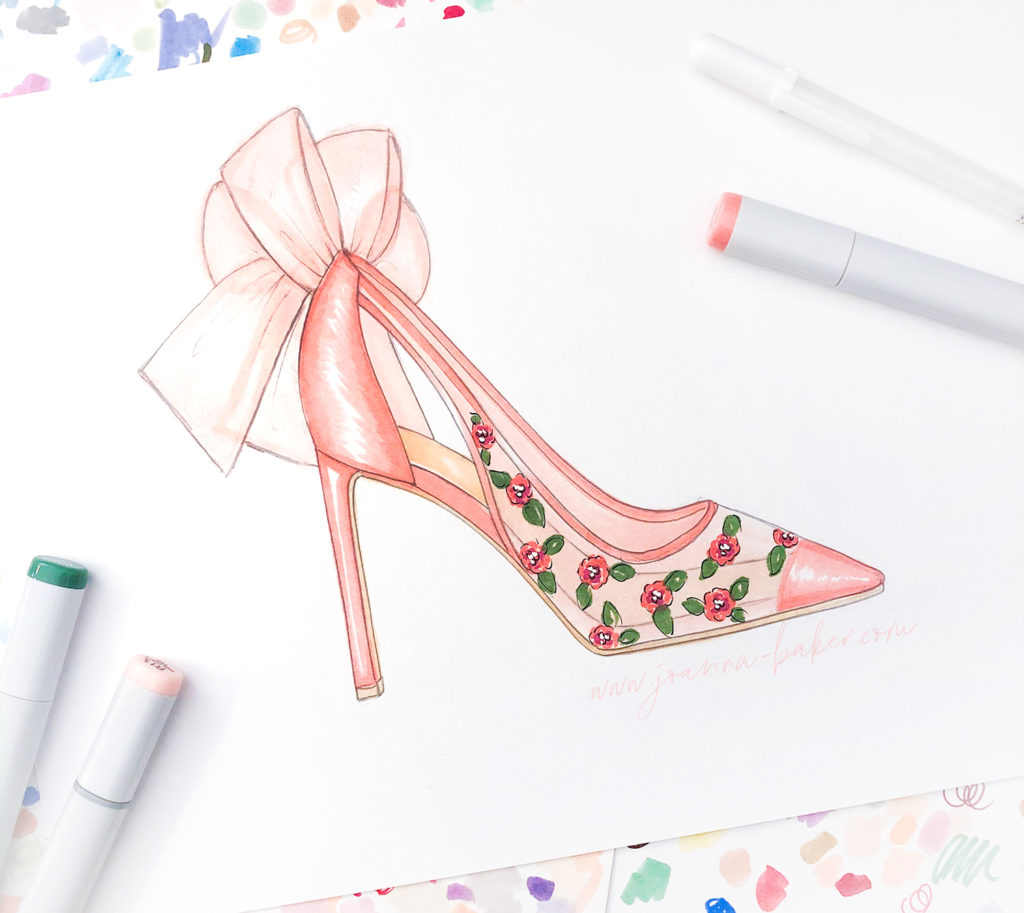 This is a strange time. The past seven weeks have been a sort of blur with days melting into one another. I hope you are staying healthy and well where you are. Things in the city feel a bit less heavy than they did a couple weeks ago. I am still hopeful and get a reassuring boost in humanity each night at 7:00 o'clock when we, along with our neighbors, cheer and clap and bang on pans and ring (a surprisingly very many) cowbells from our windows for the healthcare workers and those on the front lines battling this nasty virus. It's something I look forward to every day and even the tiniest semblance of a routine is welcomed.
One thing that has emerged from within me in this upside down world is a desire to reach out and be apart of something more than ever before. It feels urgent. Six weeks ago I hosted my first ever online Community Art Class and live taught a wonderful group of people who tuned in from all over the world how to sketch a floral inspired shoe. It has been absolutely lovely to come together each week since, spending an hour together creating beautiful art, and escaping this shared reality for a little while.
I've been thinking about how we all move forward in this different season and maintain some sense of momentum. While time in some ways feels frozen, I'm hyper aware that it's still moving on around us and even though we're limited in what we can do, I still feel a desire for connectedness and progression in this space.
Hosting a Community Art Class each Sunday has forced me to reach out even when it feels more natural to retreat inward. It's given me a routine, something to look forward to and plan for. I hope it's been a comfort and relief for you too. I plan on continuing these weekly sessions at least through the end of May. We've built quite the little community in just a few short weeks and I have big ideas for where to take us all next. I'm still ruminating on the details and hope to have a better formed concept to reveal to you shortly and I promise to update you as soon as the time is right.
Wishing you a relaxing Saturday with beautiful weather and I'm looking forward to seeing you in class tomorrow!
xoxo