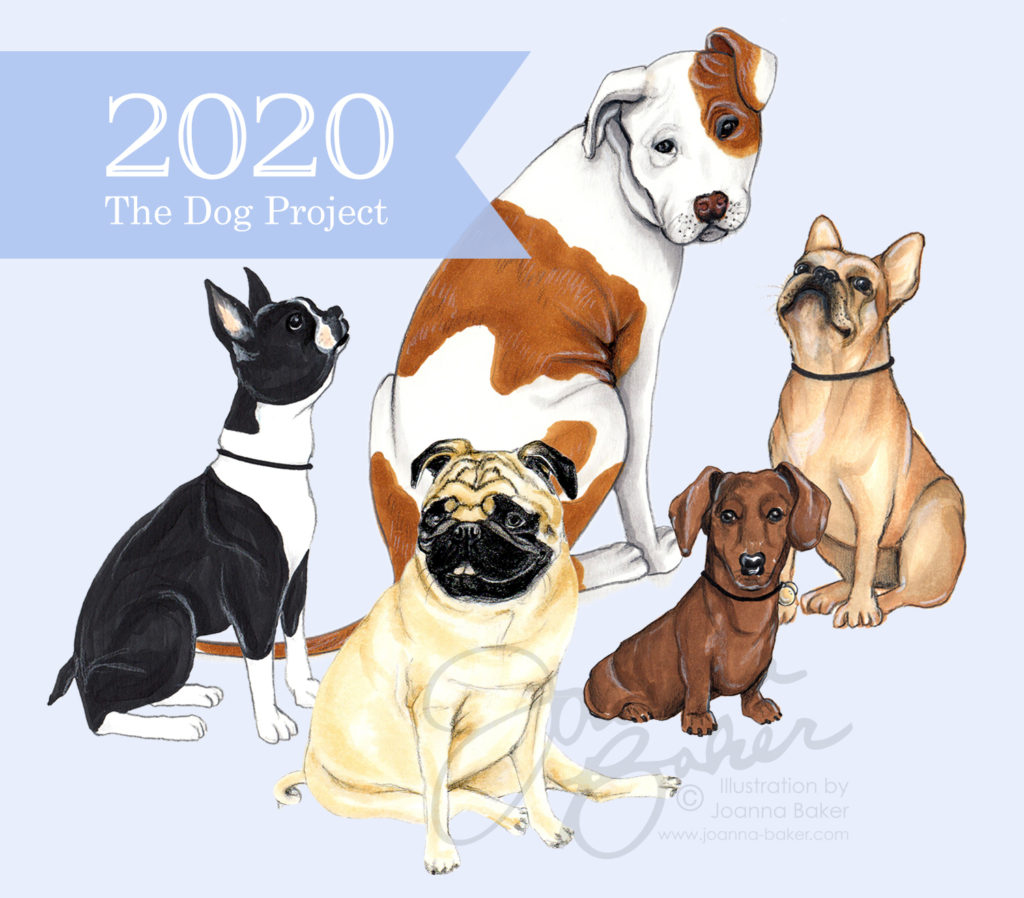 Exactly five years ago today, I left my full-time fashion design job to pursue a creative freelance career and start my illustration business. After a wildly busy and stressful holiday season, it's finally quiet enough around here to reflect and plan for the year ahead. The past couple of months have been really difficult for my family. I'm in a strange place right now and have been trying to be kind to myself and take one day at a time without the pressure of a deadline. But I also feel like starting something new would be helpful and delving into a project would give me something positive to work towards. Making art after all is a wonderfully soothing and healing process.
When we lived on the Upper East Side and I was working as a designer, I used to leave our apartment around eight o-clock every day and would see the same happy dogs on my morning walk to the train. Just for fun, I started to sketch them and make illustrated portraits inspired by my little canine neighbors standing next to their well-heeled owners. A Boston Terrier, French Bulldog, Pug, and Dachshund were part of the original bunch.
After I left my design job and opened up my Etsy shop, those little illustrations were some of the first few prints listed in my online store. I called the collection "City Dogs" and have slowly added a few more to the group over the years, there are currently seven different dogs in the shop today. They get lots of smiles at my pop up shop events and you can imagine how many requests there are for different breeds in various colors. Shoppers pull up photos of their dogs on their phones to share with me, it's really quite fun.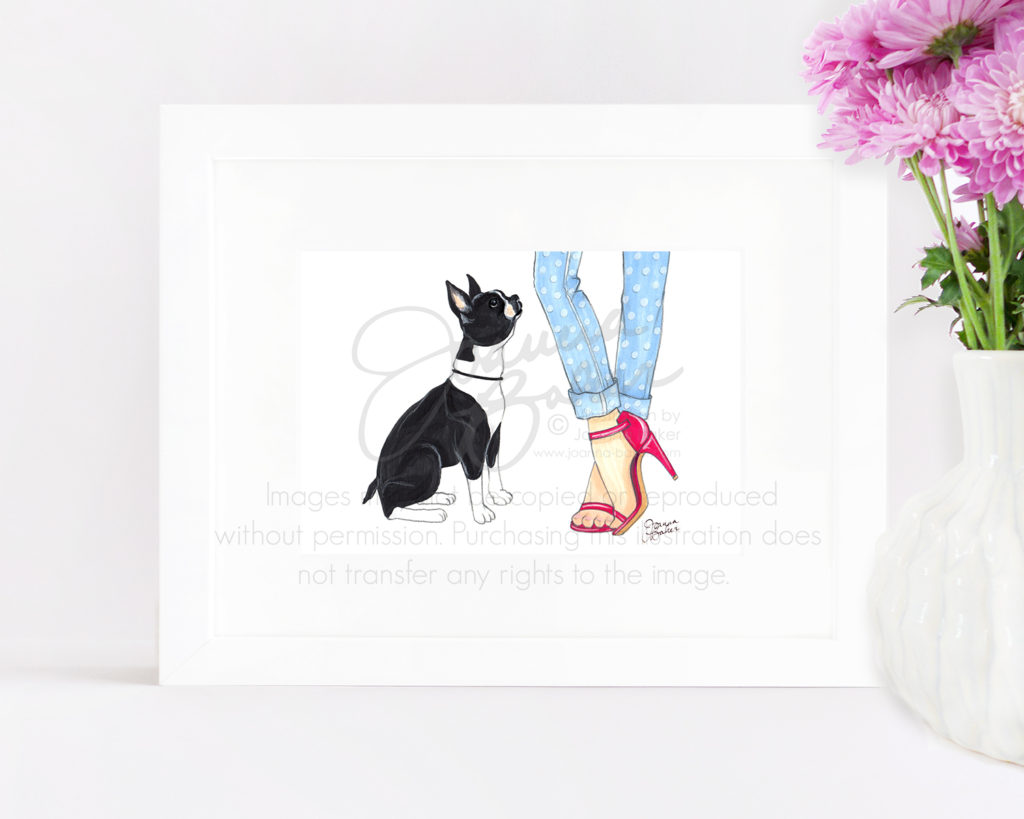 To give myself something joyful and carefree to draw at the beginning of this new decade, I've decided to expand the City Dog collection. I'll be adding ten (was a bit too ambitious given everything going on) FIVE more of my most requested dog breed art prints to the shop in the first week of February. And to make the total collection an even count of fifteen dogs in the shop, I'll be running a vote on Instagram during that same week to determine three more "Best in Show" breeds. Just for fun, the last three chosen dogs will make their debut as art prints in the shop during the second week of February at the same time as the Westminster Kennel Club dog show that takes place each year here in New York City.
I look forward to sharing work-in-progress clips of all the illustrations on my Instagram and I'll be asking for your input and feedback over the next couple weeks as I begin to sketch all the dogs. If you'd like to influence which breeds, colors, owner outfits, and shoes I sketch next, be sure to respond to my Instagram stories. I'll be asking for your advice with each new drawing and want this collection to represent the dogs, outfits, and shoes you love!
Thank you so much for your patience with me at the start of this year. I'm looking forward to this new project easing me back into the flow of things and keeping me inspired to work on some fresh ideas I have for the coming months ahead.
Wishing you a gentle, creative, and kind start to the new year.
xoxo