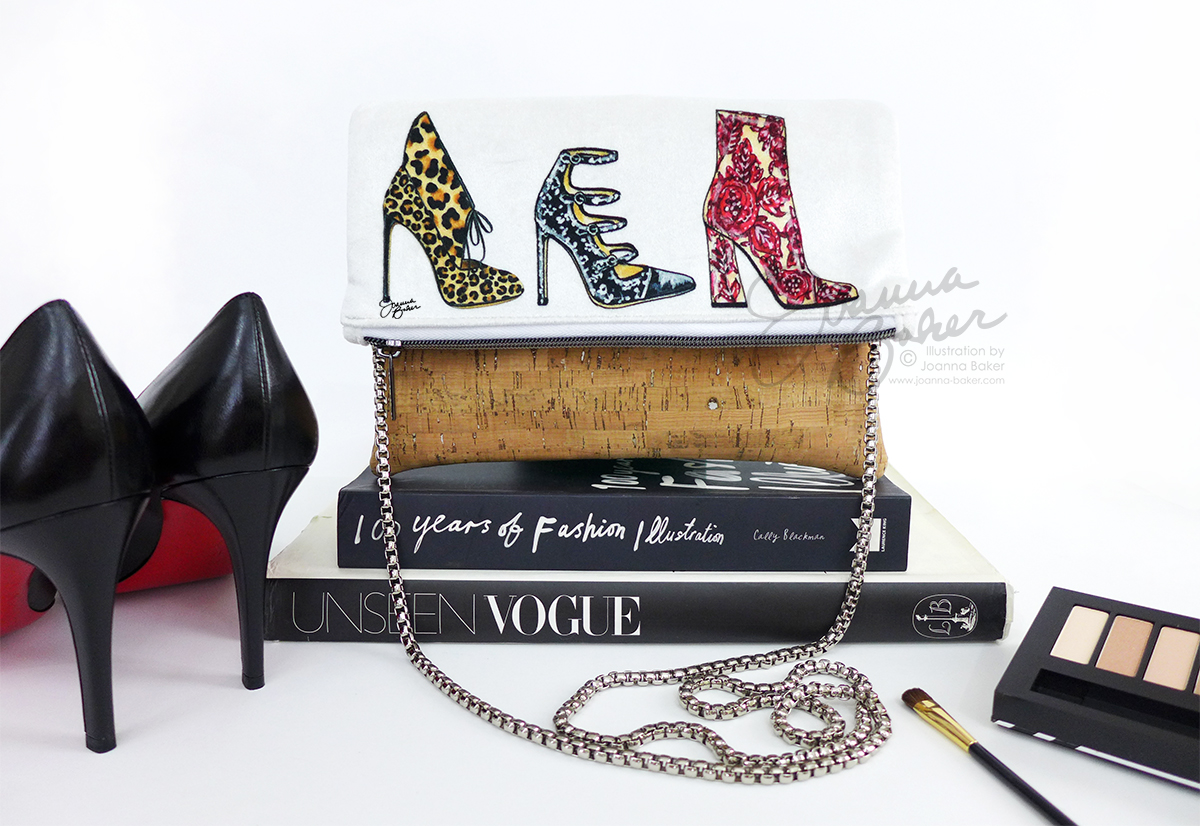 Hi friends and happy Thursday! I'm excited share a project I've been working on that's finally come to fruition. Jayne Nhaisi of Bliss Collective approached me at a show last year and asked if I'd like to collaborate with her and design a collection of bags featuring my illustrations! Of course I was excited to learn more about the process…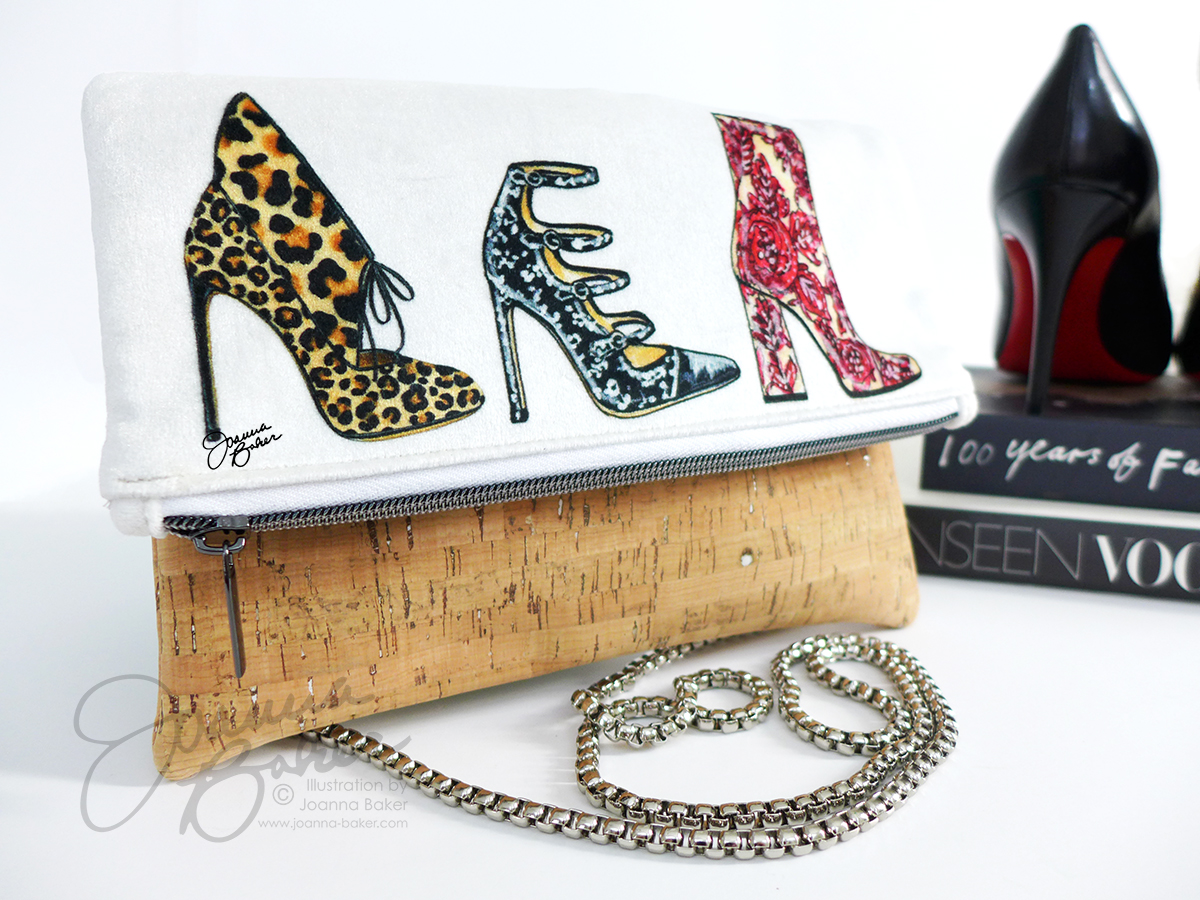 She uses sustainable cork leather in all of her creations which features an interesting texture and subtle shine. All the bags can be purchased online at BlissCollectiveBags.com. You can get 15% off using code JOANNA15 at checkout. There are a couple more designs coming soon but I wanted to give you a peek at what's available now!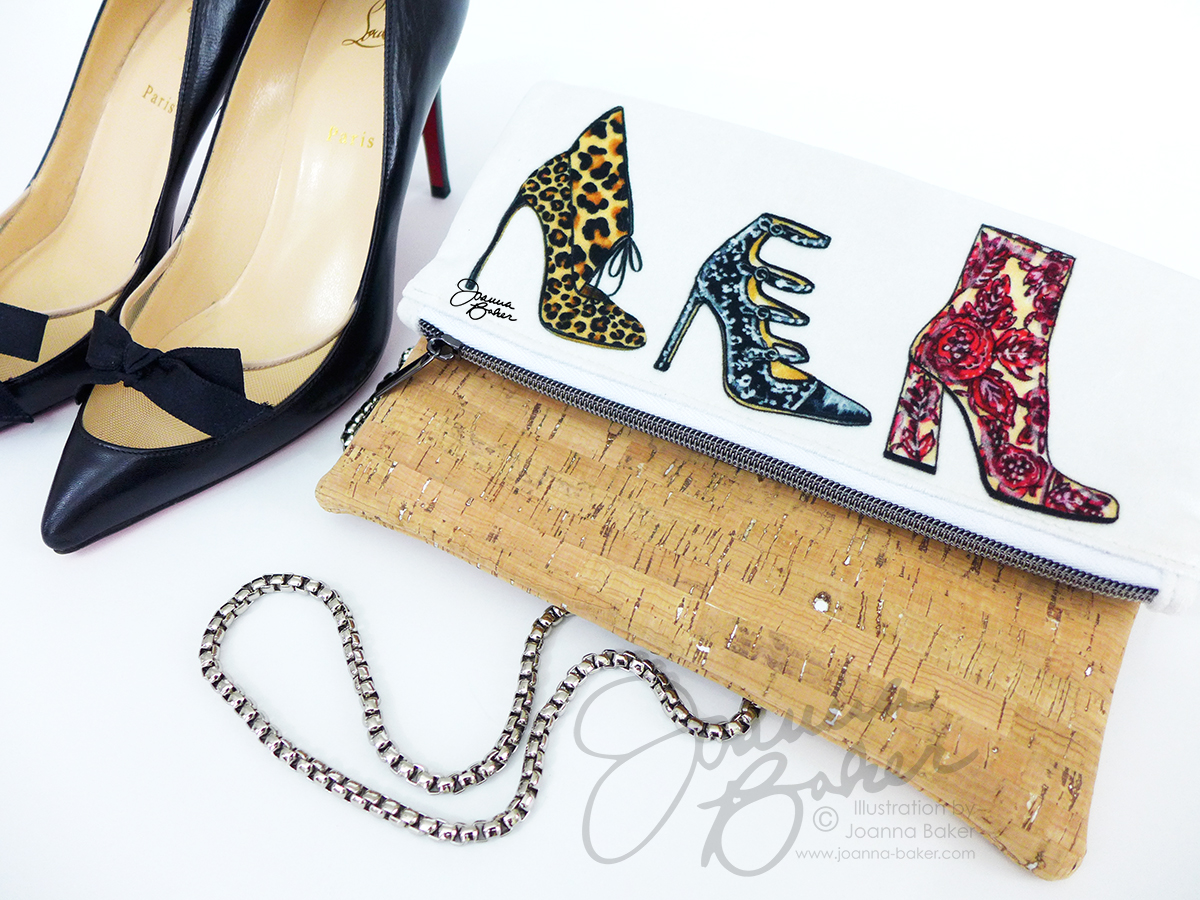 How fun are these shoes?? This cross-body bag closes with a magnetic snap and has an extra zipper pouch at the top. It features the beautiful cork leather with flecks of gold.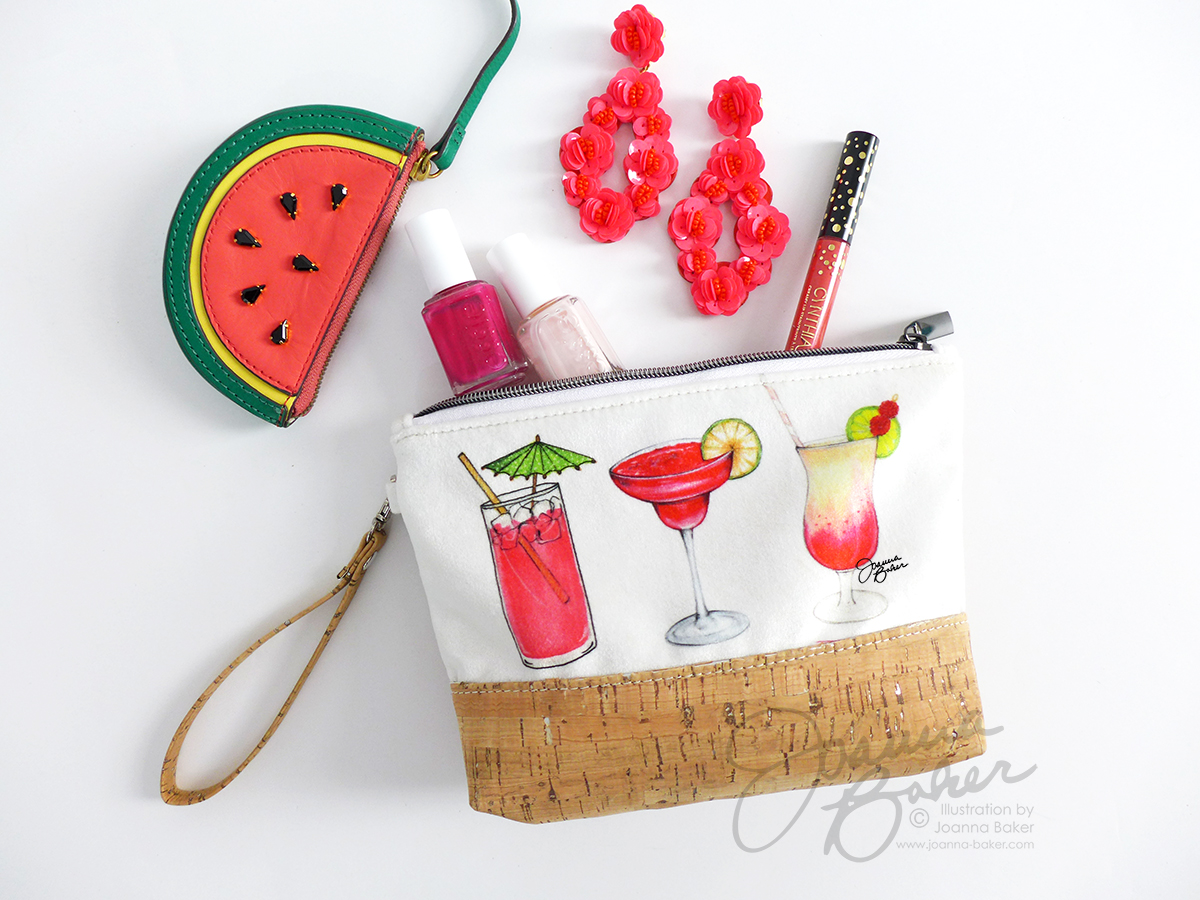 Jayne also thought some cute cocktail illustrations would make a great wristlet. Most of her clients are in Hawaii and Florida so the 5 O'Clock Somewhere wristlet is the perfect little bag to take on the beach or pack in your suitcase to travel somewhere fabulously warm!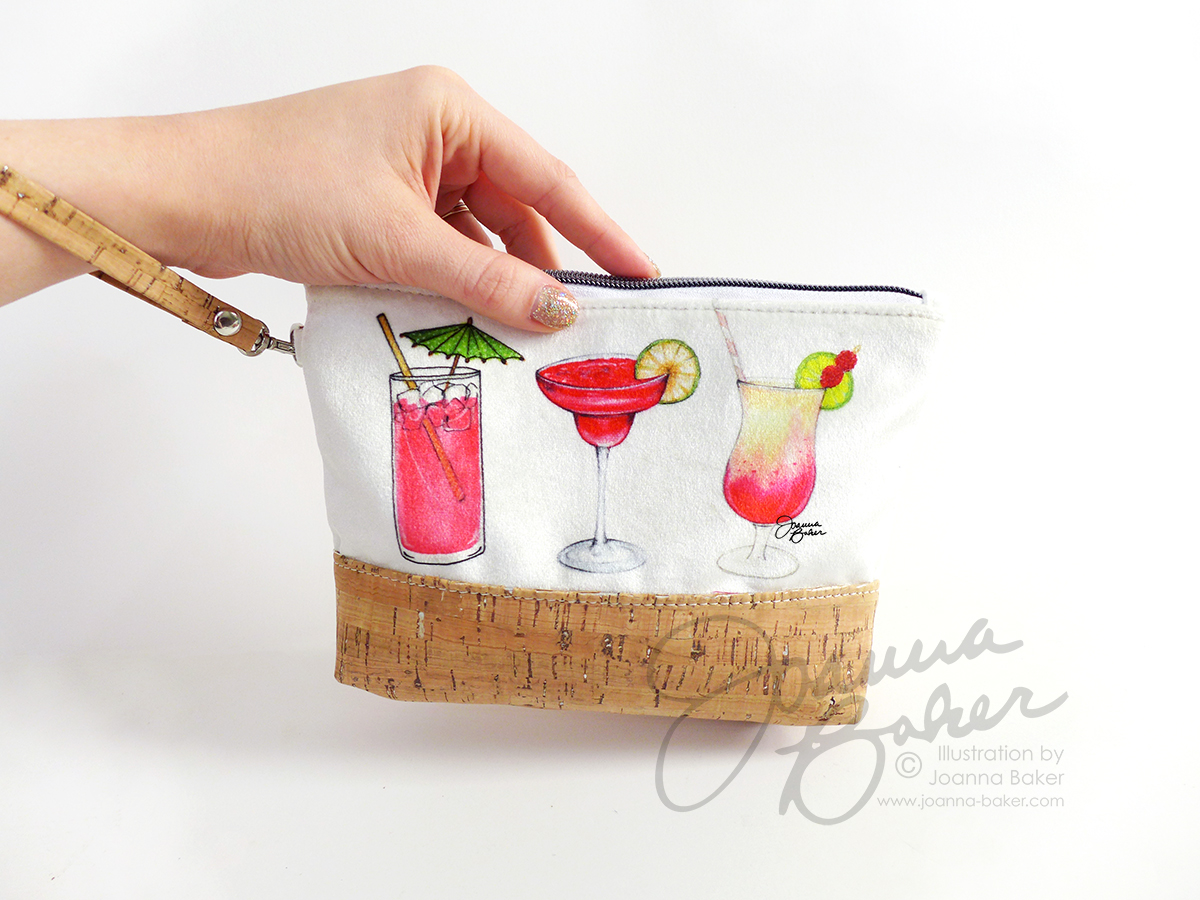 Let me know what you think of the new collab! And don't forget to use code JOANNA15 at checkout to get 15% off your purchase at BlissCollectiveBags.com!
xoxo