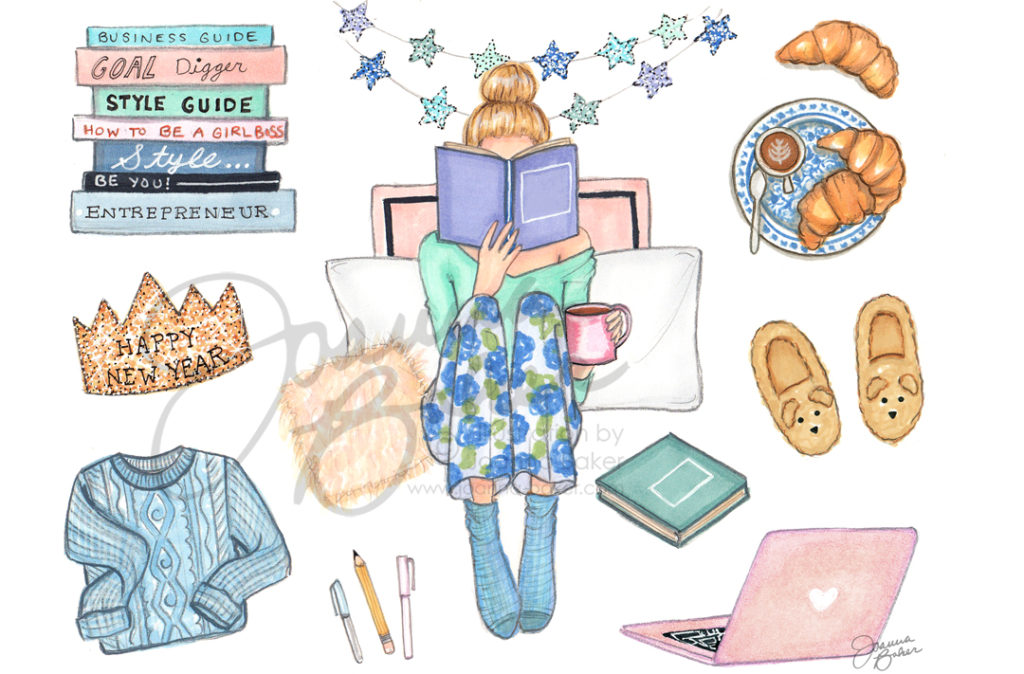 New year, new calendar, and new goals! I'm excited to break open the Favorite Things Calendar for 2019 and get started on all my plans for what's to come…
This year I've made the commitment to FINALLY get moving on course creation and launch my very first online class! This first course will be a foundation class for beginners interested in learning how I create fashion illustrations with artist's markers. We'll go through all the basics, slowly, step-by-step and by the end of the class, you'll have a completed fashion illustration and the confidence to keep practicing!
This isn't one of those classes that glosses over the details, it's an in-depth video based workshop packed to the brim with all my tips and tricks. We'll break through the fear of getting started and work through trouble spots together along the way. I'm aiming to finish it by the end of this month and will be in touch again in the coming weeks with many, many more details and sneak peeks. Be sure to subscribe to my mailing list so you can be informed every step of the way and know the second when the first class goes live.
I'd also like to spend some time in 2019 building a more interactive and engaging community where we can encourage one another as we pursue our creative aspirations. With that in mind, I'll be hosting a monthly online coloring challenge starting Friday, January 4th! It's the perfect way to kick off #creativitymonth and try your hand at something new. Each month of 2019, I'll be offering FREE downloadable drawing templates for all of my e-mail list subscribers.
Once you're signed up, you'll get an e-mail at the beginning of every month with a link to download a coloring template. You can print it out on paper and color it in with markers or import the file into your favorite drawing app and color it that way. For a chance to be featured, just post your drawing to Instagram using the hashtag #2019coloringchallenge and at the end of each month, I'll choose my favorites and share them on Instagram stories and my website!
I think it will be a fun way to keep each other motivated to practice drawing, get our creativity flowing and experiment with new ideas and techniques. The first Coloring Challenge e-mail will go out this Friday, January 4th at 12:00PM EST so be sure to subscribe to the list before then so you can get your free coloring template!

I hope you have a fantastic start to 2019!! Thanks so much for following along on my journey as it continues into the new year with exciting projects and adventures. Cheers to health, happiness, success, and lots of creativity!
xoxo