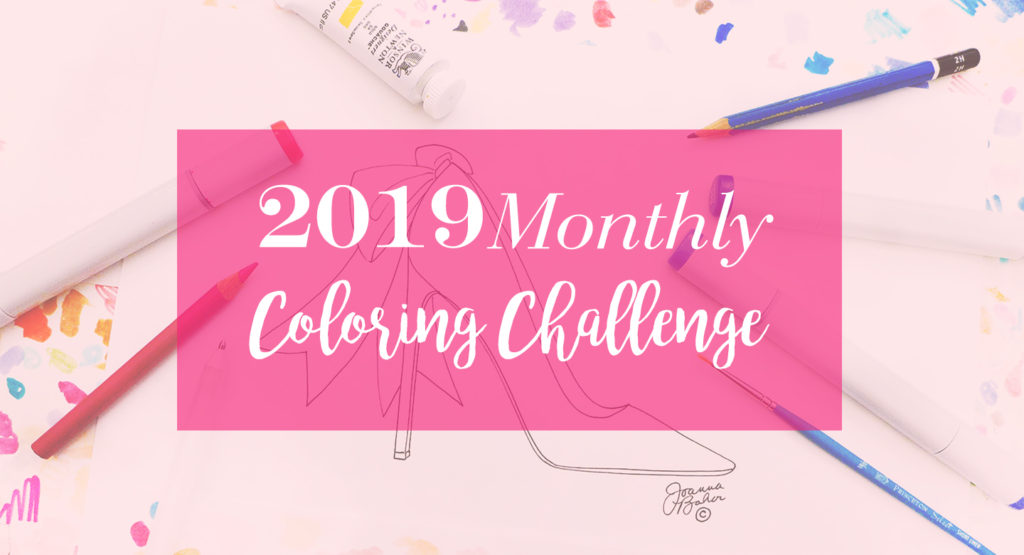 To keep the creativity flowing and inspire a more interactive community in 2019, I'm excited to announce the The Coloring Challenge! At the beginning of every month this year, I'll send out a FREE coloring page to all my mailing list subscribers. The next e-mail will go out December 1st at 12:00PM EST so be sure to subscribe before then so you can get your free coloring template delivered straight to your inbox! 

Each download will be available for the entire month and will contain one of my original hand sketches that can be printed out and colored in by hand or downloaded to your favorite drawing app and colored digitally. Each month is a different template and a new opportunity to get your creativity flowing and practice your rendering skills.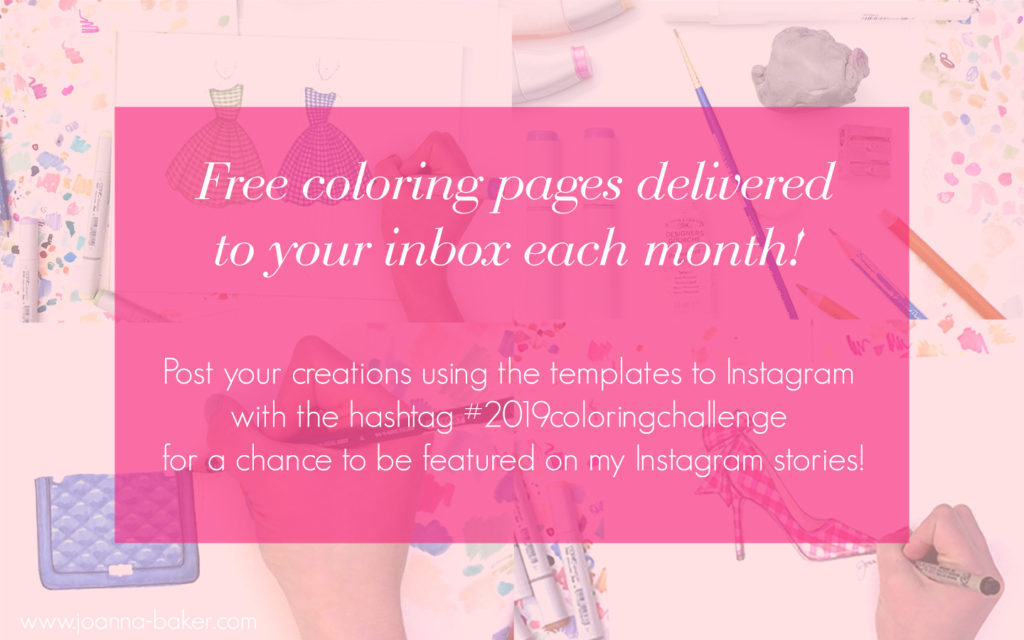 If you need some inspiration, there are plenty of free tutorials on my YouTube channel to help you get started.
On the last day of each month, I'll share my favorite finished pieces created with the free templates on my Instagram stories! For a chance to get featured, post your creation before the last day of each month and be sure to use the hashtag #2019coloringchallenge. I can't wait to see what you come up with every month. Happy coloring!!
xoxo