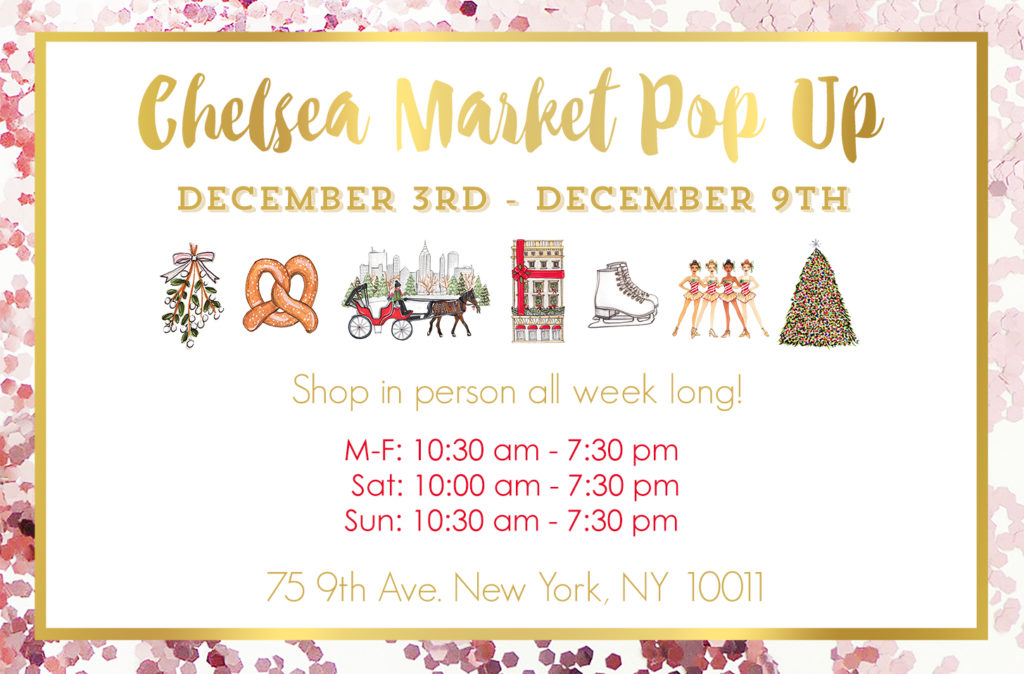 Get ready! I'm thrilled to be opening up shop at Chelsea Market in New York City for an ENTIRE WEEK this holiday season! I've never done an extended market like this before so it will be an exciting new experience!
I'll have a wide selection of illustrated gifts for you to shop, including 2019 and perpetual calendars, brand new gift wrap, stickers, gift labels, holiday cards, luggage tags, stationery and more! I'll even have special NYC inspired cards and gifts exclusive to this Pop Up Shop. Items will vary daily and I'll be adding new products throughout the week as things sell out so stop by whenever you get a chance during the week to see what's new!
My booth will be in the second section down the stairs on the right side along the wall. The pop up shop is inside Chelsea Market in the event space located across from Amy's Bread:
Chelsea Market
75 9th Ave. 
New York, NY 10011
I'll be surrounded by other fabulous artisans and makers that are all a part of the Etsy Sponsored Handmade Cavalcade with NY Handmade Collective. We're open daily throughout the week:
M-F 10:30am – 7:30pm
Sat: 10am – 7:30pm
Sun: 10:30am – 7:30pm
Stop by and say hi! It's going to be a marathon of a week and I'd love to see some friendly faces!
xoxo
~Joanna <3