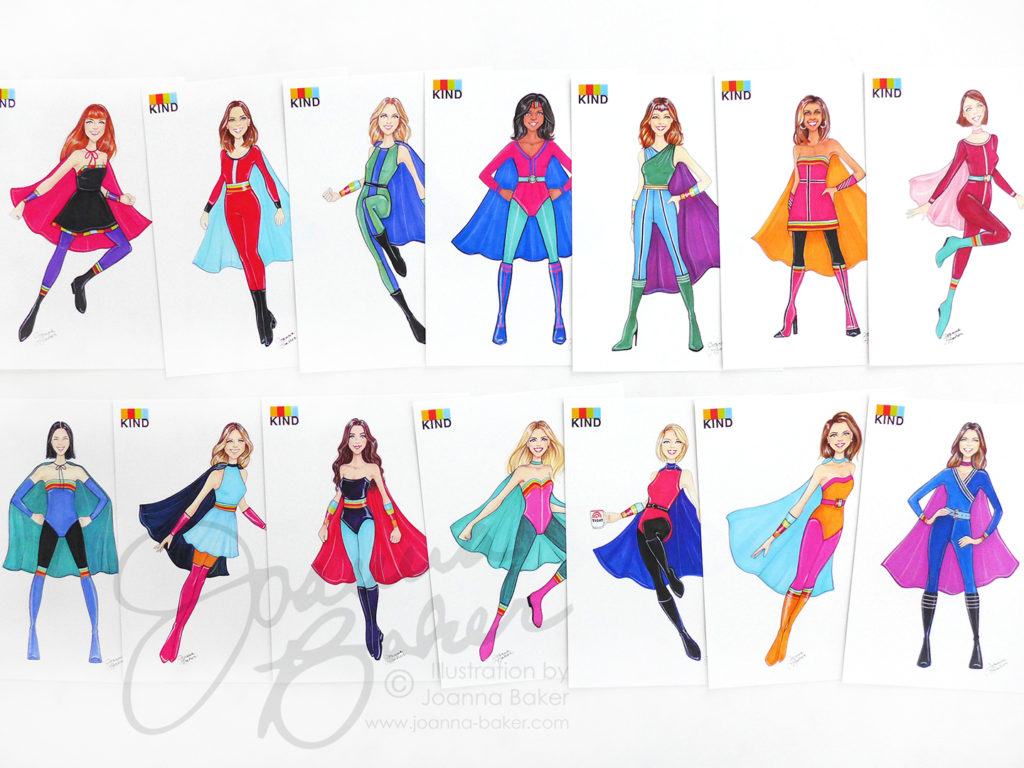 You may have seem glimpses on Insta stories a month ago but I wanted to share the finished project with you because A) it was a lot of work (ha!) and B) it turned out super cute and I'm so happy to have been a part of it!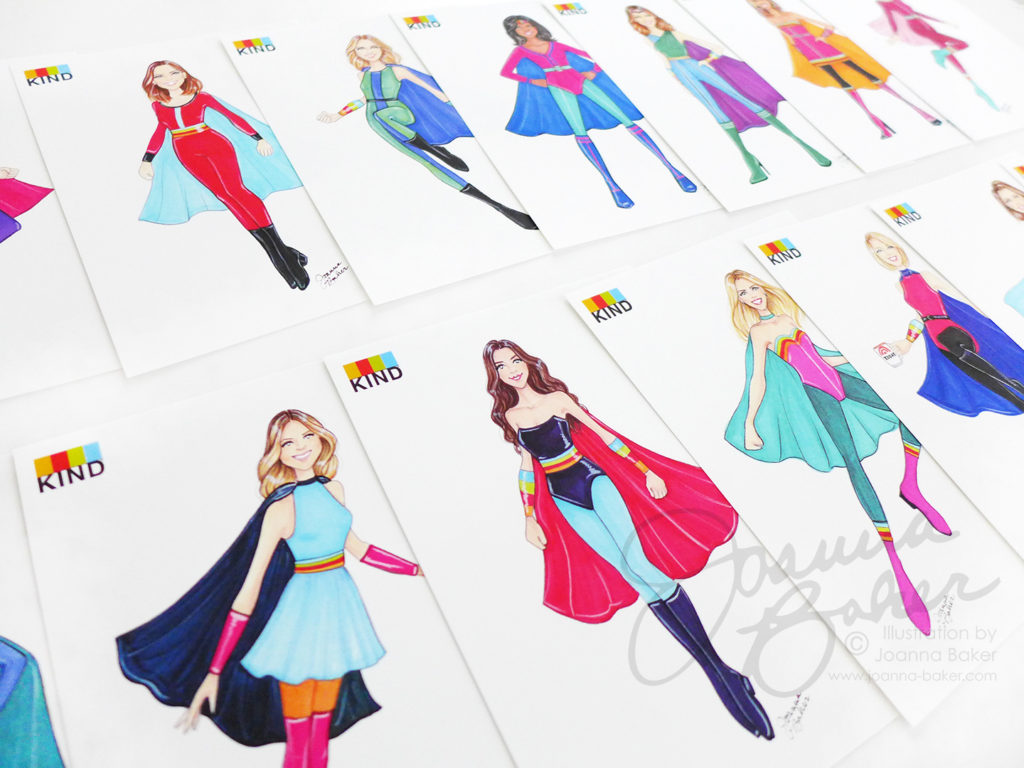 Awhile back KIND Snacks reached out to me to commission fourteen illustrations of famous working moms in television & media. They had just launched their new KIND Kids granola bars (which are super yummy by the way and not just for kids! =) and needed the perfect custom touch for their PR packages.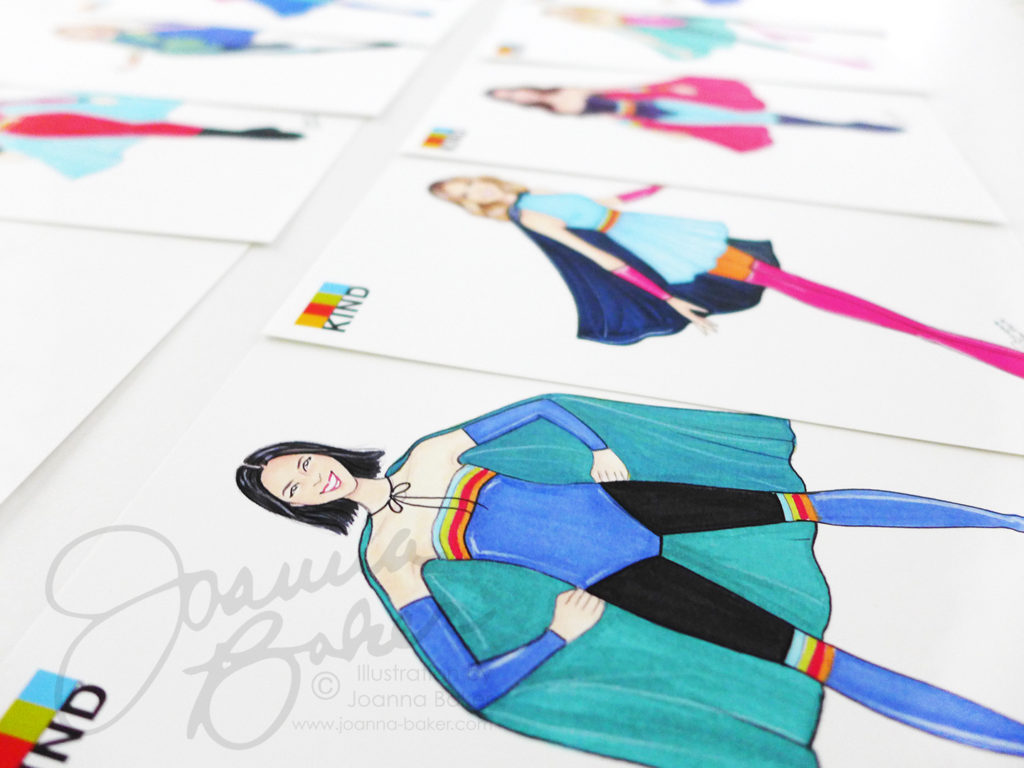 The coolest part? I got to illustrate all these lovely mommas seen through their kids eyes: as superheroes of course! I had so much fun designing all the different superhero outfits, something that I've never done before. Each mom received an art print with her custom sketch along with matching stickers for her little one(s)!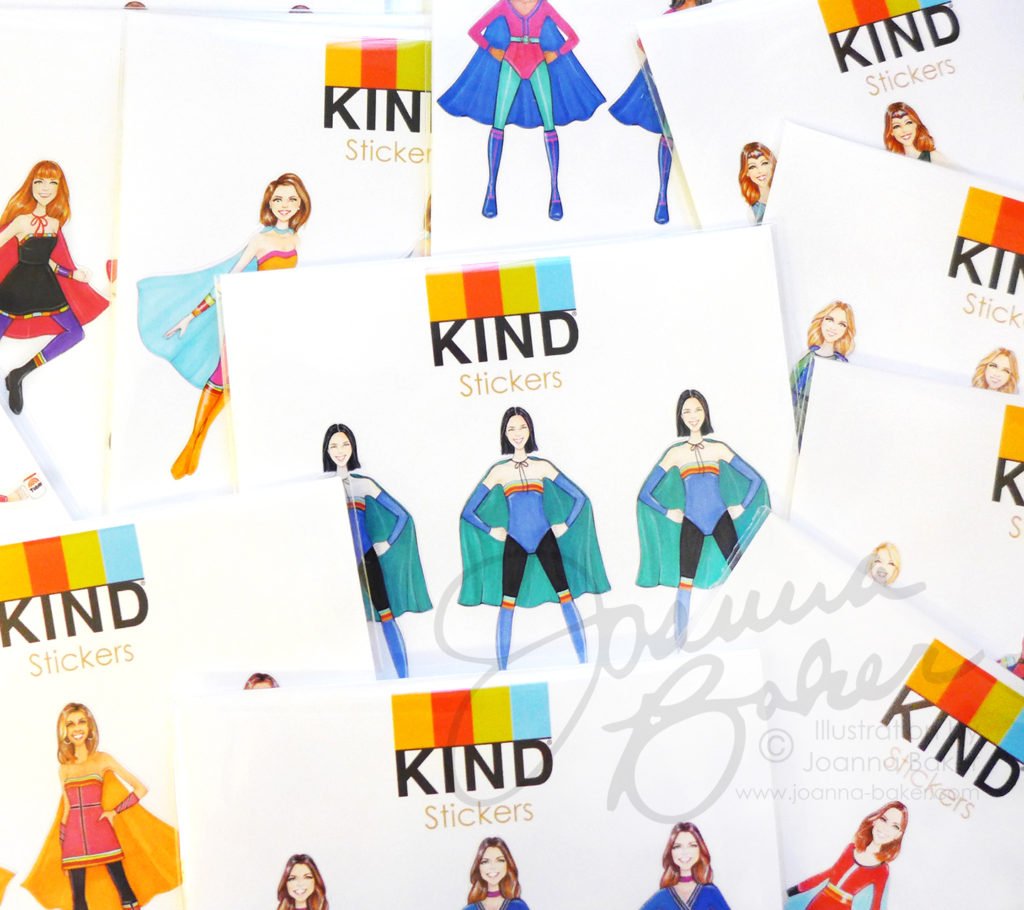 I feel so fortunate to be able to work with wonderful clients and brands I already know and love. Each project is wonderfully unique and it's definitely not every day I get to draw superheroes for a living! Thanks to the KIND team for allowing me to take part in such a creative and fun project!
xoxo
~Joanna <3
SaveSave
SaveSave
SaveSave
SaveSave
SaveSave
SaveSave