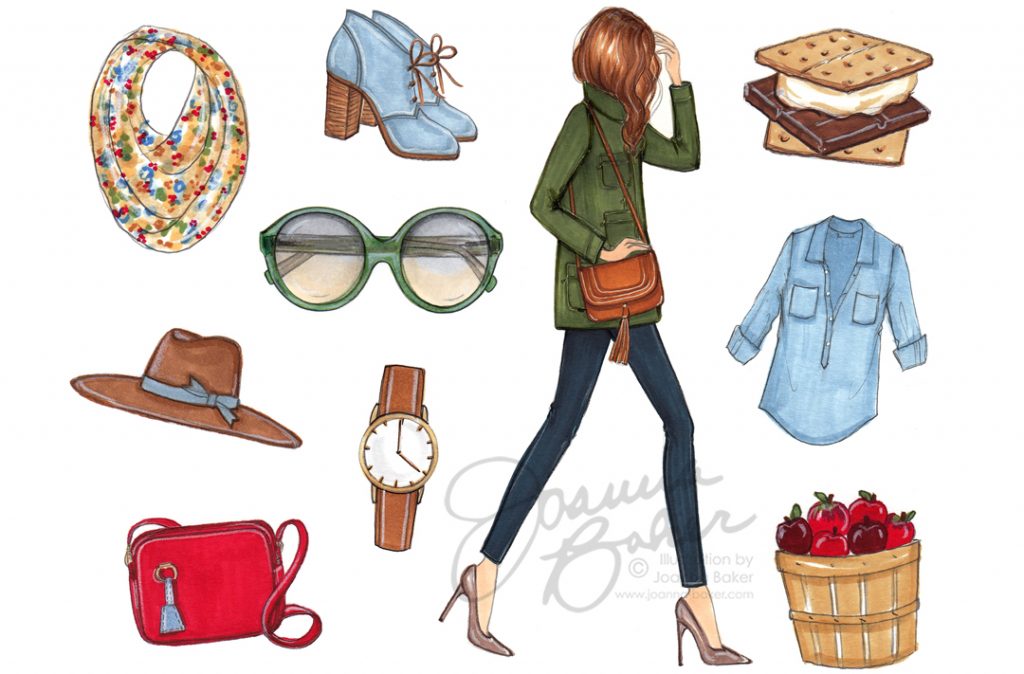 Happy September 1st! Time to change your 2017 Favorite Things Calendar to the new month!
September is one of my favorite months because I absolutely love the transition from summer to fall. For me, the nostalgia from growing up working at the farm market of our local orchard makes me so excited for cool weather, apple picking, hot cider, and of course… cider donuts!
I'm excited to announce that new fall prints and planner stickers have made their way into the shop! Stay tuned for additional planner accessories and fall things coming soon =)
And next week I'll be gearing up for New York Fashion Week and I can't wait to take you along with me during the shows! Be sure to follow along on Instagram, I'll definitely be overloading my Insta Stories with plenty of clips from the runways.
Oh, and I almost forgot! I'll be at Grand Bazaar NYC this Sunday at 77th and Columbus in Manhattan from 10:00am – 5:30pm  with all my latest fall things… including a limited supply of 2018 Favorite Things Illustrated Calendars!  Be sure to stop by, I'd love to see you!
Have a great start to your month and a happy weekend too!
xoxo
~Joanna <3
SaveSaveSaveSave