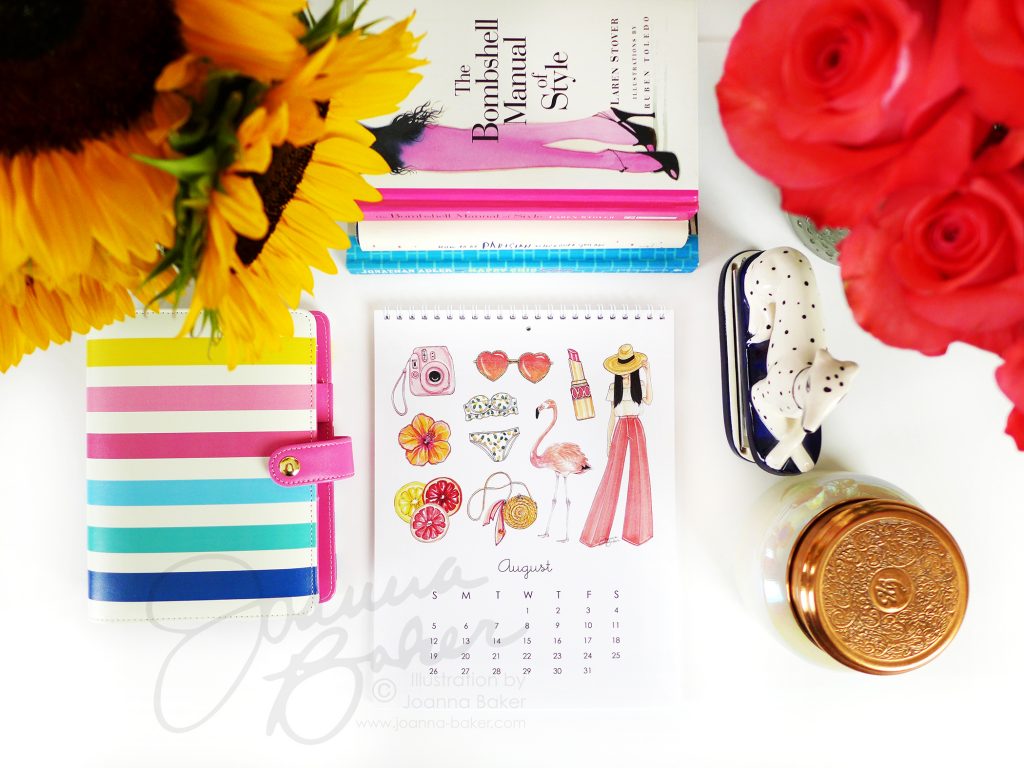 *** UPDATE: Calendars now available for pre-sale on Etsy as well so that International buyers can partake in the sticker giveaway!! ***
They're finally here! The 2018 Favorite Things Calendars have arrived and are available on www.joanna-baker.com for a one week pre-sale before the official launch September 1st! I put so much time and thought into these each year, they really are a labor of love with over 120 illustrations in each calendar. It's fun drawing all my favorites but with each edition it gets harder and harder not to repeat previous favorite things!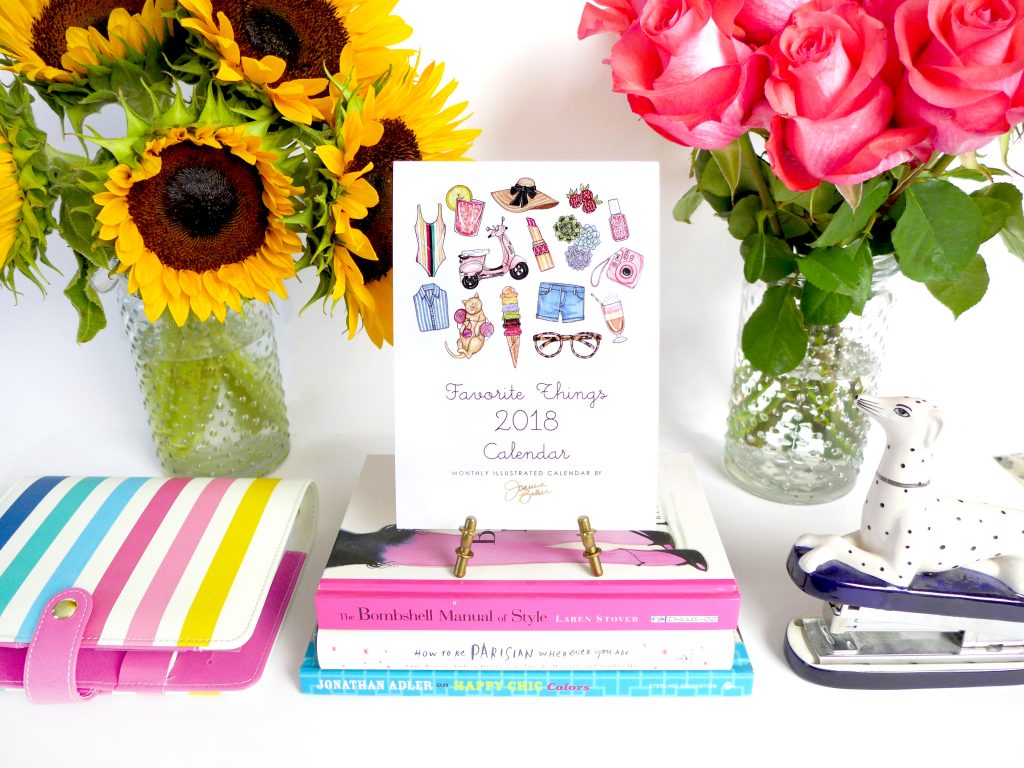 This year I wanted to mix things up a bit and take the popular desk calendar to a whole new level. I've updated the easel to a metal antique gold bamboo inspired style. It's bright and shiny and oh so chic. I'm also super excited to debut a fancy new logo gift box with pretty satin logo ribbon. It's all about those little details!

And to celebrate the 2018 debut, all customers who purchase a calendar during the pre-sale (through August 31st 2017 at 11:59PM EST) will receive a free pack of my brand new #Hashtag Holiday planner stickers! I love a good social media holiday as much as the next person and with so many national holidays to keep track of, I've compiled all my favorites into an illustrated sticker pack. There are two sheets with a total of 50 little stickers, each sticker measures one square inch so they're perfect for planners…

I'd love to know what you think of the new calendar and planner stickers! There will be so many new things coming in September, I can't wait to share them all with you! And I'll be back at Grand Bazaar on Sunday, September 3rd at 77th and Columbus from 10:00am- 5:30pm so you can shop it all in person. More Fall Pop Up Shop dates coming soon!
xoxo
~Joanna <3
SaveSave
SaveSave
SaveSave
SaveSave
SaveSave
SaveSaveSaveSave
SaveSave
SaveSave
SaveSave
SaveSave
SaveSave
SaveSave
SaveSave