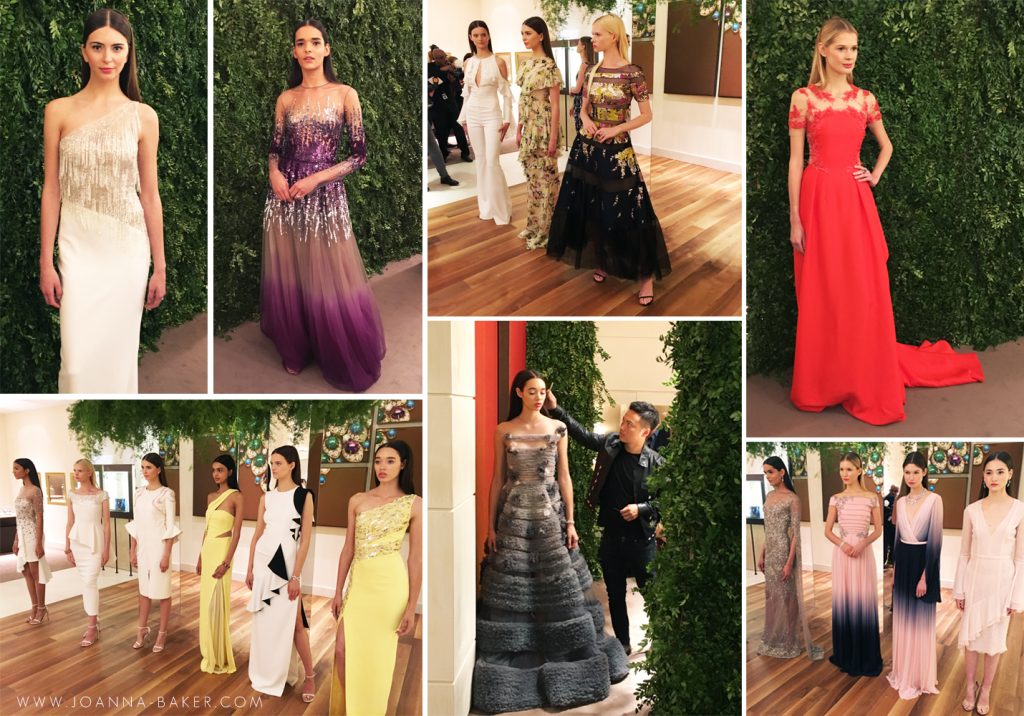 Last Thursday I was invited to attend the Pamella Roland Resort 2018 show at Bulgari. If you follow along on Instagram, I shared the entire show on my Insta stories (I seriously couldn't stop taking photos, everything was so beautiful and sparkly!) In case you missed it, here are a few photos I took of my favorite looks from the collection along with close up illustrations of my top three!

What did you think of the Resort shows?? I definitely have my eye on Carolina Herrera's gorgeous collection too!
I hope you have a great rest of your week! Stay cool!
xoxo
~Joanna <3